Who is Tye Sheridan?
Tye Kayle Sheridan was born in Palestine, Texas USA, on 11 November 1996 – his zodiac sign is Scorpio, and he holds American nationality. He's an actor and a film producer, who's perhaps known best for his portrayal of Ellis in the 2012 drama film "Mud", written and directed by Jeff Nichols, and in which he starred alongside Matthew McConaughey and Jacob Lofland. It follows two boys who have encountered a fugitive, and are now helping him reunite with his girlfriend, while also hiding him from those who are after him. The movie won 14 of the 54 awards for which it was nominated.
Early life, parents and education
Tye was raised in Palestine alongside his younger sister Madison, by their father Bryan Sheridan, who's working as a United Parcel Service (UPS) driver, and their mother Stephanie (Wright) Sheridan, who's the owner of a beauty salon.
Tye became interested in acting while attending a local elementary school, and appeared in numerous plays performed at the school, mostly portraying lead characters. He launched his career while attending Elkhart Independent School, as he was cast to play Steve in the 2011 fantasy drama movie "The Tree of Life", written and directed by Terrence Malick, and which starred Brad Pitt and Sean Penn. It follows a family living in Waco, Texas in the '50s, and was a huge hit, winning 116 awards of the 248 for which it was nominated, including three Oscar nominations.
In 2013 aged 15, Tye starred as Garry, alongside Nicolas Cage and Gary Poulter, in the crime movie "Joe", which follows an ex-convict's friendship with a 15-year-old boy. The movie won four of the 13 awards for which it was nominated.
Following his initial success in the film industry, Tye dropped out of school aged 16, but still managed to complete his high school education online. He hasn't attended college.
Roles in movies
Tye has appeared in around 25 movies but only two TV series, and is currently shooting for four movies, all set to be released by the end of 2022.
In 2014, he was cast to play Will Cutter in the critically acclaimed crime thriller drama "The Forger", which stared John Travolta and Christopher Plummer, and follows a thief and his father who are plotting to steal a Monet painting.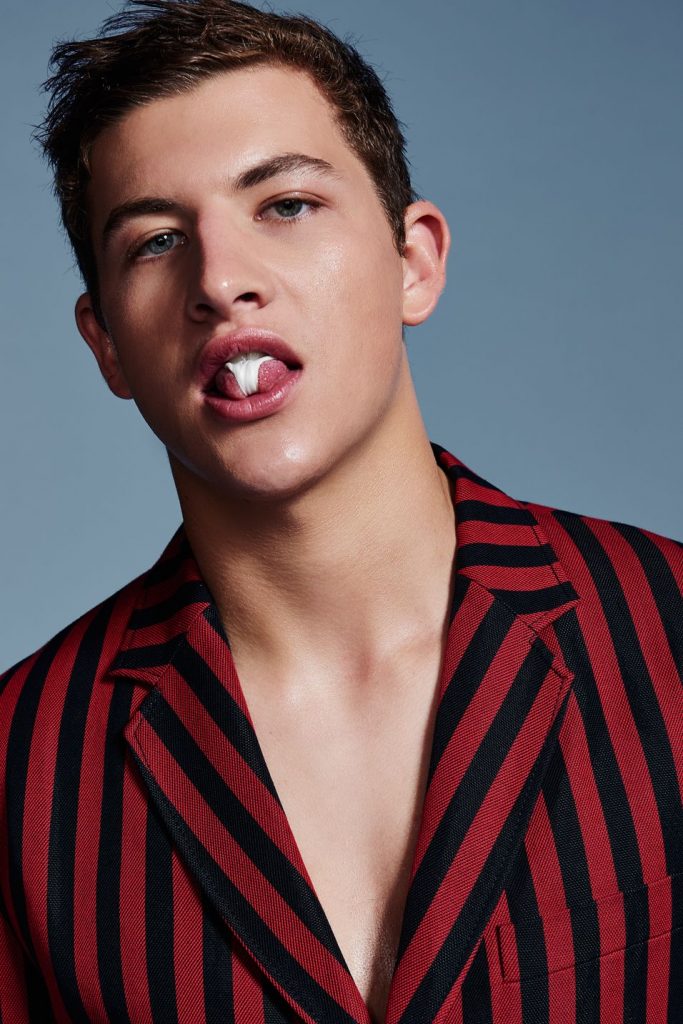 The year 2015 saw him star in three movies: the drama "Entertainment", another drama "Last Days in the Desert", and the biographical historical drama "The Stanford Prison Experiment". In the same year, Tye starred as Ben Goudy, alongside Logan Miller and Joey Morgan, in the action horror comedy "Scouts Guide to the Zombie Apocalypse". It was written and directed by Christopher Landon, and follows three scouts, whose town has been overrun by zombies. The movie was nominated for five awards.
In 2016, Tye played the lead character Harper James, in the action thriller "Detour", and the same year saw him play Scott Summers, in the critically acclaimed action science fiction adventure "X-Men: Apocalypse".
It starred James McAvoy, Michael Fassbender and Jennifer Lawrence, and follows the X-Men, who are trying to stop the mutant En Sabah Nur from destroying the world. The movie won one of the 20 awards for which it was nominated. In 2017, Tye played lead characters, Daniel Murphy and Conrad Stevens, in the war drama "The Yellow Birds", and the romantic drama "All Summers End", respectively.
In 2018, he was cast to star as both Parzival and Wade in the action science fiction adventure "Ready Player One", directed by Steven Spielberg, and which also starred Olivia Cooke and Ben Mendelsohn. It follows the users of the virtual reality OASIS, who are trying to find the Easter Egg which the owner of OASIS left before he died. The finder will become the owner of the virtual reality world, which is worth millions – the movie won 11 of the 68 awards for which it was nominated, including an Oscar nomination.
Three of Tye's most recent roles in movies have been in the 2019 action science fiction adventure "X-Men: Dark Phoenix", the 2020 mystery crime drama "The Night Clerk", and the 2021 adventure science fiction thriller "Voyagers".
He's currently shooting for the action thriller drama "The Card Counter", the drama "The Tender Bar", another drama "Black Flies", and the war drama "The Things They Carried".
Roles in TV series
In 2014, Tye portrayed Justin in three episodes of the comedy "Last Man Standing". It was created by Jack Burditt, starred Tim Allen, Nancy Travis and Hector Elizondo, and follows the lives of a man, his wife and their children. The series aired from 2011 to 2021, and won five of the 21 award for which it was nominated, including three Primetime Emmy nominations.
In 2020, Tye starred as Andy Braddock, alongside Andie MacDowell and Lukas Gage, in the thriller drama "Wireless". It follows a college student who has found himself stranded in the Colorado mountains, with only his smartphone, and now has to figure out how to survive there.
Other credits
In 2011, Tye received special thanks for the short documentary video "Exploring 'The Tree of Life'", and in 2018 he received special thanks for the episode "Apocalypse" of the short mini-series "X-Men Mondays".
He has been featured in various documentaries, such as the 2013 short film "Mud: Southern Authenticity: Shooting the Real Arkansas", the 2016 video "X-Men: Apocalypse Unearthed", and the 2018 short video "Effects for a Brave New World".
Tye has three producing and a single writing credit. He made his producing debut in 2016, with the short drama film "Mama Never Knew", and in 2020, he produced the mystery crime film "The Night Clerk". Tye has written, and is currently producing, the upcoming documentary movie "The Exceptionals".
He has made a guest appearance in a number of talk-shows, such as "Popcorn with Peter Travers", "IMDb on the Scene – Interviews", and "The Ms. Moviefone Show".
Awards and nominations
Tye has won nine awards, and been nominated for 15 others. Some of the awards he has won include a 2013 Washington DC Area Film Critics Association Award for Best Youth Performance, a 2013 Venice Film Festival Marcello Mastroianni Award for Best Young Actor or Actress, and a 2017 Texas Film Award for Rising Star.
He has also been nominated for a 2014 Broadcast Film Critics Association Award, two MTV Movie + TV Awards in 2018, and a 2018 Teen Choice Award.
Love life and relationships. Is he gay?
Tye's highly secretive when it comes to his love life, and hasn't spoken of any girls (or boys) whom he has perhaps been with. This is why there are rumors circulating the internet, concerning both his current relationship status, and his sexual orientation.
It's widely believed that in 2015, Tye was in a relationship with the British actress Sophie Turner. The two were seen spending time together on multiple occasions, but neither has commented on the rumors.
There are many people who believe Tye to be gay, and that this is why he avoids talking about his love life.
A fan has even claimed to have seen Tye kissing his male friend, but no evidence has been provided to support these claims, nor has Tye commented on this.
As of July 2021, he seems to be single, hasn't married and doesn't have children.
Hobbies and other interests
Tye has been physically active since his early teenage years, which was when he began hunting and fishing in the South, as well as swimming with his father. He's an avid swimmer, and swims in a pool at least twice a week.
He's a huge fan of the actor James McAvoy, and enjoyed shooting alongside him for the 2016 movie "X-Men: Apocalypse".
Tye's also a fan of the late actor James Dean, and admires the fact that James had appeared in only three movies before he died, and yet everyone knows who he is.
Tye's passionate about travelling, and has been to various US states to shoot for his movies and TV series, while he has also been to a couple of European countries, including France and England.
He's into photography, and many pictures taken by him can be found uploaded onto his Instagram account.
Age, height and net worth
Tye's age is 24. He has short brown hair and blue eyes, his height is 5ft 8ins (1.72m) and he weighs around 150lbs (68kgs).
As of July 2021, his net worth has been estimated at over $4 million.