• 'Street Outlaws' is an American reality television series that premiered on Discovery Channel in 2013
• The series follows the illegal street racing circuit of Oklahoma City
• Justin Shearer, also known as 'Big Chief', acts as the host of the show and is the biggest star
• He took time away from the show to focus on his family and business, and rumours of his permanent departure were false
• Justin and Shawn Ellington, also known as 'Murder Nova', announced their split from their co-owned MidWest Street Cars, but remain good friends
'Street Outlaws' is an American reality television series that premiered on Discovery Channel in June 2013. The series documents the supposedly illegal street racing circuit of Oklahoma City, following the fierce competition between street racers competing for the top ten spots on the Oklahoma list of elite racers. From time to time, some of the seasons may also feature racers from neighbouring states such as Texas and Arizona, but the main focus of the show has always stayed centred on Oklahoma racing.
Currently in its seventeenth season, 'Street Outlaws' has amassed a large following among viewers, and although it draws the outlaw aspect of the series into question, the show remains an undisputed favourite among enthusiasts of car shows around the globe.
'Street Outlaws' plays host to a lot of racing, and a common feature is also the smack-talking among the racers, who display a sense of pride in their custom build street rods, which of course keeps viewers coming back for more.
While the focus most often falls on the cars, as per the intent of its creation, the show has also created stars out of the many racers featured on 'Street Outlaws'. Dedicated fans could naturally remember all of them, and know them by name as much as by their given racing monikers, but even the most inattentive viewer would know 'Big Chief'.
Justin Shearer, also known as 'Big Chief, who acts as both the host of the show and mediates the competition among the loud-mouthed racers, is perhaps the biggest star of 'Street Outlaws'.
Fans and dedicated viewers simply can't imagine what the show would be like without him. Aside from hosting, Justin is also one of the best drivers, and poses fierce competition for the other competitors.
Even more so, 'Big Chief' could be considered the essential spirit of 'Street Outlaws'. As such, one can easily understand the upset his absence would have on viewers, who by now, have grown attached and accustomed to seeing him on the show. Not too long ago, Justin took some time off the show, and as one might expect, this caused a stir among viewers.
Rumours sprouted wildly, some suggesting 'Big Chief' would be leaving the show, while others considered that he might have taken time off to attend rehab.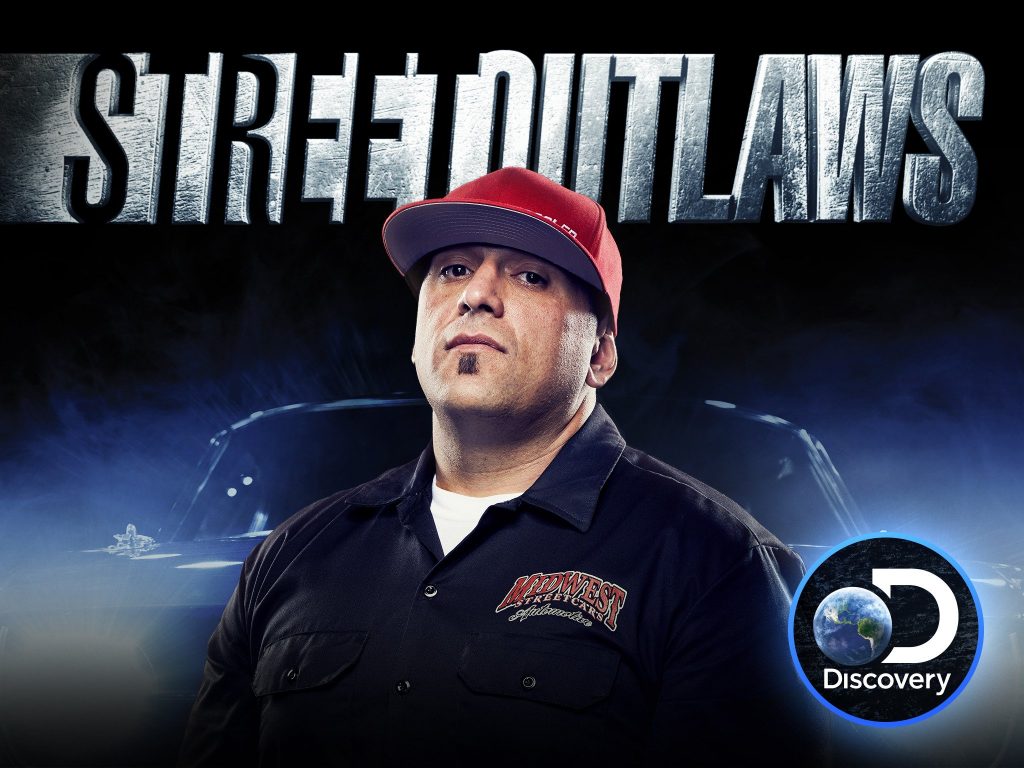 Fortunately, for the die-hard fans and dedicated viewers, we have the honest scoop about what really went down with 'Big Chief', and why he so suddenly disappeared.
Taking A Breather
Born 9 December 1980, in Louisville, Kentucky, Justin expressed an interest in racing from a young age, beginning his lifelong hobby at the age of nine. Under his father's influence, who owned an auto repair shop, Justin began learning about mechanics and cars around the same time he started racing, and with the support of his family, 'Big Chief' chased down his dream.
Eventually, this landed him a top spot among the Oklahoma racing circuit, which afforded him his position as host of 'Street Outlaws'. Justin appeared on the show right from the beginning of season one, and has been a part of the show ever since.
While this might have allowed him to amass a following of supporters and gained some fame, it has no doubt taken its toll over the years. Justin appeared on 'Street Outlaws' now for eight years, and the reason for his absence from the recent seasons was motivated by his exhausting schedule.
Not only does he organise the racing events, mediate the competition, and host the show, but Justin also competes, and manages his own custom auto-building workshop. After rumours of his permanent departure from the show upset fans, Justin quickly corrected the misinformation circulating on the internet, taking to his social media accounts to inform his fans and viewers of 'Street Outlaws' that he simply took some time off from the show to relax and focus on both his family and the workshop.
As one can expect, such a hectic schedule often requires compromise, and unfortunately, the business aspects of his workshop suffered during his absence.
Since the show is not his only livelihood, Justin needed to take care of things closer to home. He has also been spending more time with his wife, Alicia Shearer, and their children, Corbin and Corvil. As for the rehab rumours, it seems these were nothing but wild speculation. According to 'Big Chief', the only addictions he has had in life are speed, adrenaline, and high-octane action.
Other rumours suggested that the show may have let him go, but Justin also corrected these rumours, stating that he will return in the following seasons. While addressing the rumours on social media, Justin also posted pictures of his latest car-building project.
Accompanied by a caption that suggested that he would be burning-up television screens in the near future, fans expressed their support and gratitude for his return, hoping to see his new street rod in action.
Why Did He Split From Shawn?
Fans recently raised another question concerning development in 'Street Outlaws' and 'Big Chief's racing career – his split from long time business partner and friend, Shawn Ellington, who is perhaps best known as 'Murder Nova'.
For a long time the dynamic partnership between the two top competitors entertained fans and viewers, but unfortunately, at the beginning of the latest season, the two announced that they would no longer be working together.
Dismayed fans took to social media to express their disappointment and inquire into their motivation for the sudden split.
For nearly the better part of nine years, Justin and Shawn co-owned MidWest Street Cars. Together they constructed some of the most astounding street rods to grace the streets of Oklahoma.
Their announcement, as can be expected, was quickly followed by growing speculation and rumours online. Some suggested that the two disagreed about something that caused their friendship to fall apart, and with it their business relationship. Of course, rumours are, as always, wild speculation, so once again taking to social media, 'Big Chief' corrected the misinformation. According to Justin, they simply grew apart over the years and have changed the focus of their interests. Justin decided to focus more intimately on his family, and has since started a new venture with another racer, Phantom.
His new workshop, called 187 Customs, does more or less the same thing, but it allows him to spend more time at home and focus on his racing career. Justin also reassured fans that despite their professional separation, he and Shawn remain good friends.
Regardless of all the rumours, fans can rest assured that Justin will remain a part of 'Street Outlaws for the time being. After all, the show would not be the same without him, and considering that 'Street Outlaws' might suffer great losses if 'Big Chief' ever decided he'd had enough, it seems unlikely for the show to terminate him.
If you simply can't get enough of the street racing, big talk, and burning rubber, or might simply be a big fan of Justin Shearer, then feel free to catch the latest episodes of 'Street Outlaws' season seven as they retake the streets.