• Chabelo is a Mexican-American actor, children's music singer, comedian and TV presenter
• Born in Chicago in 1935 and moved to Mexico to study medicine but developed an interest in acting
• Played spokesman for Pepsi-Cola, starred in films and hosted TV program "En Familia con Chabelo" for 48 years
• Has produced many programs, released several albums, and owns businesses in Mexico
• Has a net worth of $5 million, as of 2023.
Chabelo is a Mexican-American actor, children's music singer, comedian and TV presenter, who has been active in the showbiz industry for over sixty years.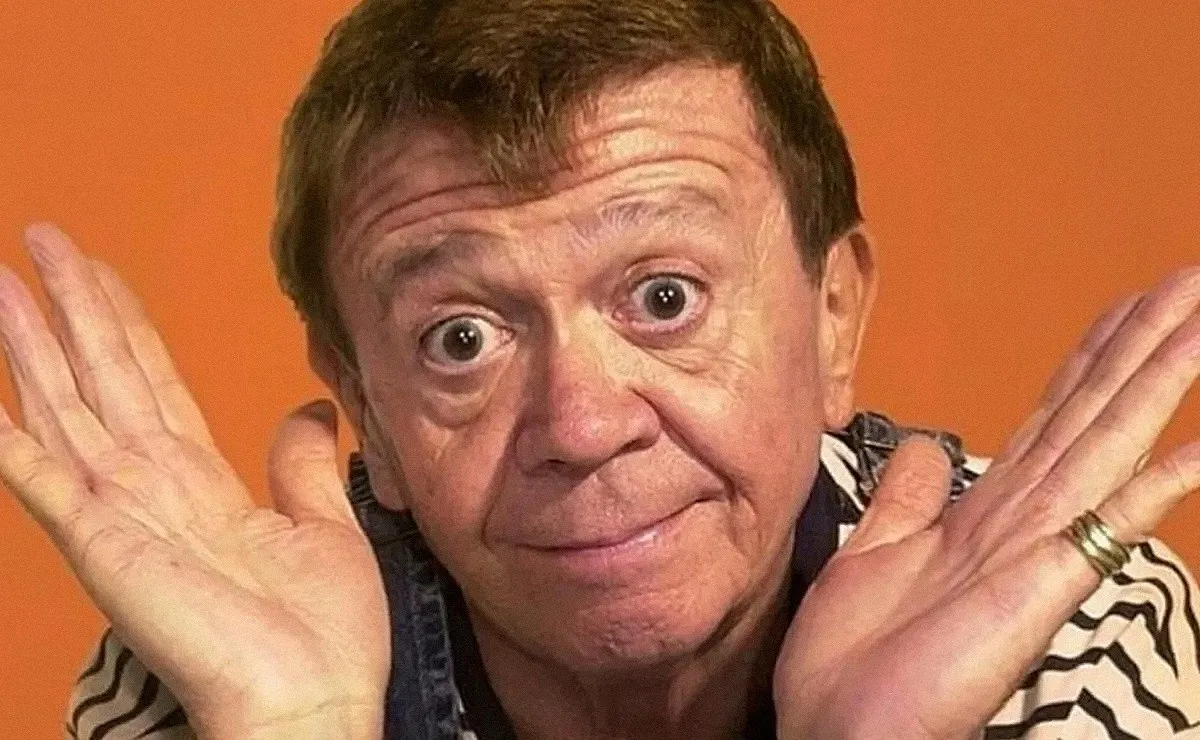 Age, Early Life, and Education Background
Chabelo was born Xavier López Rodríguez under the Aquarius zodiac sign on 17 February 1935, in Chicago, Illinois USA, and is 88 years old as of 2023. His parents, Jose Luis Lopez and Eulalia Rodriguez were natives of Guanajuato, Mexico, and were employees of an unnamed factory. He was brought up together with his two sisters in central Mexico. He later relocated to the USA; he began playing drums and singing when he was a teenager.
Chabelo returned to Mexico to study medicine, but developed an interest in acting and went on to study Dramatic Arts. He was also involved in wrestling when he was young, and had been selected to represent Mexico in the 1952 Olympic Games in Helsinki but could not find any sponsors to support him financially, or even pay for his transport.
Hobbies and Facts
Chabelo is a big fan of golf and table tennis., and is also fond of riding bikes, having a huge collection of motorcycles.
He's also very interested in languages and teamed up with his friends, German Valdes 'Tin Tan' and Manuel 'El Loco' Valdes to invent a language called Mautro.
The veteran actor likes spending his spare time watching films and TV shows, and reading books; his favorite films are the franchise "The Naked Gun", and "Dead Poets Society", while his best-loved book is Yann Martel's "Life of Pi." Moreover, his favorite actors are Jim Carrey, Leslie Nielsen, and the late Robin Williams.
Chabelo's statue is erected in the Garden of Great Values (Jardin de Los Grandes Valores) in Mexico City in his honor. Moreover, there is a comic book in which he stars, published in honor of his significant contribution to comedy.
In 2008, Chabelo was involved in a car accident, and suffered two sprained and fractured ribs.
Career
Not long after he completed high school, Xavier met two entertainers, Panseco and Gamboa – the former mostly worked on radio, the latter was a renowned TV actor, and together the duo taught Chabelo everything about the Mexican TV and film industry.
He was later hired as the spokesman for Pepsi-Cola in Mexico, which saw him travel all around the Americas popularizing the brand. After he left Pepsi, Chabelo made appearances in several films such as the 1958 Fernando Cortes-directed Mexican comedy "Trip to the Moon," which starred Alfonso Arau and German Valdes, followed by "El Extra" in 1962. He played Panchito in the film, which was created by one of the most successful comedians in Latin America, the filmmaker and actor Cantinflas, appearing alongside the late Valentin Trujillo and Carmen Molina.
On 26 November 1967, Chabelo's TV program "En Familia con Chabelo" or "In Family with Chabelo" began airing in Mexico, in which children teamed up with their parents to compete in various types of hilarious contests. He came in as its host, and acted as if he was a little boy named Chabelo. The show achieved immense success in Latin America, and in December 2012, it was inducted into the Guinness Record book for reaching 44 years of broadcasting without a break. Xavier was later awarded another Guinness Record for playing the role of Chabelo for more than 57 continuous years. The show aired its last episode on TelevisaUnivision's cornerstone network, Las Estrellas, on 20 December 2015, after running for almost 48 years.
Chabelo has produced many programs, such as "Los Simuladores" which ran for two seasons from 2002 to 2004, and "La Escuelita VIP," which began airing in 2004. He is also a musician who's released several albums; he produced the 1999 album "Los Cuates de Chabelo," in which the musicians Daniela Romo, Celia Cruz and Tania Libertad honor his work.
Personal Life
Chabelo's first wife was the late Cuban actress, dancer and singer Angelita Castany, who is remembered for her roles in the TV series "Valentina" and "Infamia." Their marriage was short-lived, ending after three years perhaps because they'd tied the knot when they were still very young. In a 2002 interview with The Universal, Angelita revealed that there was not enough love in their relationship, which significantly contributed to their break-up. Sadly, Chabelo's first wife died of respiratory failure in a Mexico City hospital on 29 September 2020, at the age of 86.
Chabelo walked the aisle with the Mexican businesswoman Teresita Miranda, on 31 December 1969. Teresita owns various businesses, which include a chain of eateries called Chabelo's, and a clothing line, in Mexico. She has also ventured into the showbiz industry, and has worked as an assistant director and second unit director for several projects – she contributed to the making of the films "Dios Dias no Paraiso," which was released in 1957, and "O Homem do Dia" (1958). The duo had known each other since they were in high school, and welcomed their first child, a son named Oscar, in 1970. In 1972, they had another son named Javier, who was followed by Juan Gabriel in 1976.
Why Chabelo Is Considered 'Immortal.'
Many Mexicans joke that Chabelo is immortal; this is because he assumed the role of a child for over 50 years in his show 'without getting old.' Another reason is because he's been in the media spotlight both in the 20th and 21st centuries. He's also considered 'immortal' because he's the only survivor of an old photo, in which he's seen with Cantinflas, Tin Tan and Ramon Valdes.
Height, Weight, and Physical Appearance
Chabelo has a pair of brown eyes and short brown hair. He stands 6ft 3ins (1.92m) tall, and weighs approximately 180lbs (82kgs).
Net Worth
Chabelo is a household name; he has been active in the Mexican showbiz industry for decades, and has appeared in over 30 TV shows and films, making him very popular. He's accumulated a net worth of approximately $5 million, as of 2023.