• Brandi Nick, better known as DizzyKitten, is a 28-year-old social media phenomenon and variety streamer.
• She has almost 645,000 followers on Twitch, 110,000 followers on Instagram, and 90,000 fans on Twitter.
• She has two YouTube channels and streams several times a week on ASMR.
• She was raised in Northern Arkansas and holds American nationality with a mixed ethnic background.
• She is an animal lover and enjoys collecting plush toys, eating pizza, and playing video games.
Who is DizzyKitten?
Brandi Nick, better known by her online alias DizzyKitten, was born on 23 October 1992 under the zodiac sign of Scorpio, in Arkansas USA; however, the actual place of her birth isn't disclosed. She is a 28-year-old social media phenomenon, gamer, and variety streamer. She has almost 645,000 followers on Twitch. She runs her official Instagram account with almost 110,000 followers and her official Twitter account with almost 90,000 fans. She also has two YouTube channels, called 'DizzyKitten' and 'DizzyKitten ASMR'.
How rich is she, as of now? DizzyKitten Net Worth
As of mid-2021, DizzyKitten's net worth is estimated at close to $800,000, acquired through her successful career as a Twitch streamer and social media influencer. She increases her fortune through sponsored posts, donations, and stream subscriptions.
Early Life, Parents, Nationality, Ethnicity, Educational Background
DizzyKitten spent her early years in Northern Arkansas, where she was raised by her father who was a construction worker, and her mother who worked as a teacher; the names of her parents haven't been revealed to the public, but it's known that she has an elder brother.
She holds American nationality and belongs to a mixed ethnic group, and is of Irish, Scottish and Native American descent. Regarding her education, DizzyKitten matriculated in 2010, then enrolled into a nursing school to become a nurse, but there is no information if she graduated or not.
Rise to Fame on Twitch
DizzyKitten became interested in video games at the age of 11, when she saw her brother playing "World Of Warcraft". She began to play it, and eventually started streaming it on 12 August 2013, when she launched her channel on the Twitch platform.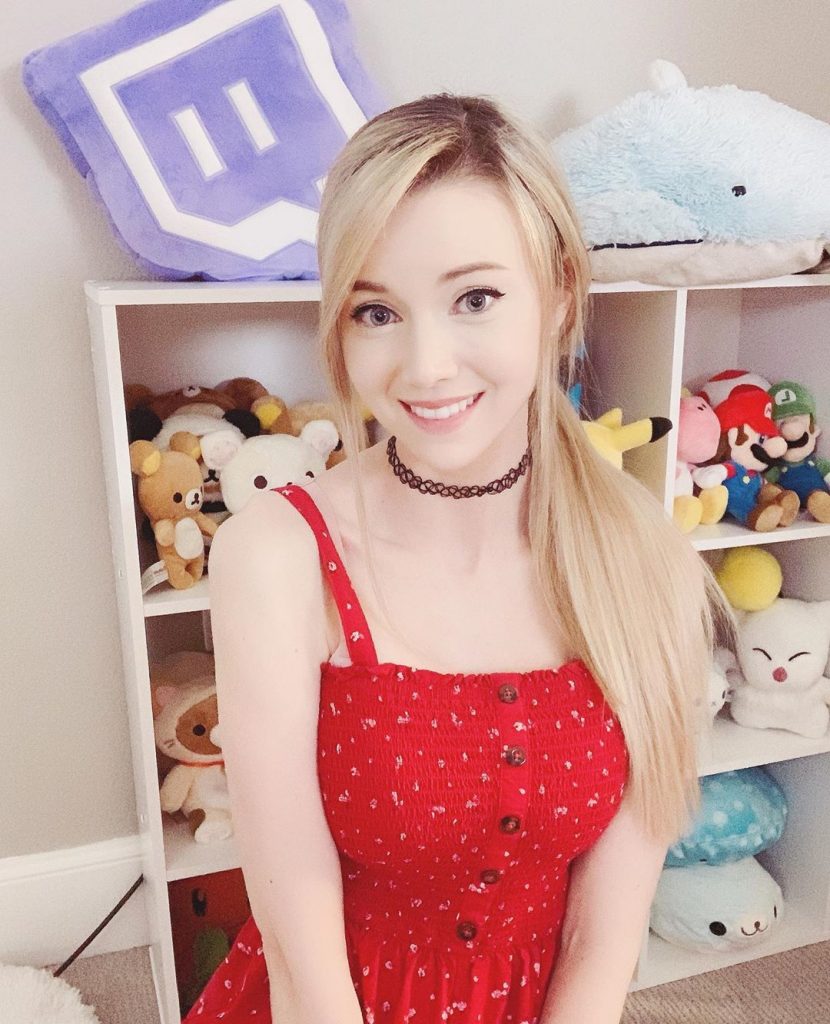 She initially played shooter games, and gained popularity for streaming "Counter Strike: Global Offensive". She has also streamed many other games, such as "Cupheads", "Chivalry 2", "Resident Evil 7", "Super Hexagon", and "Apex Legends". She became recognizable for the dancing dolphins that sometimes appear on screen while she streams.
As time passed, DizzyKitten expanded her content and became active in the "Just Chatting" category, streaming videos in which she interacts with her fans. She has such series there as "Teatime with Dizzy!" and "Q&A with Dizzy!"
Main YouTube Channel
Once she gained enough subscribers on Twitch, DizzyKitten started making videos for YouTube. She launched her main self-titled channel on 27 February 2014, and her first video, entitled "Streaming Tips", was uploaded in May of the same year. She continued to make stream highlights and Q&As, which helped her to gain more followers, now counting over 27,000, while her videos have been viewed almost 400,000 times. Some of her most popular are "Answering questions!", "290 seconds of Super Hexagon!", and "Dizzy plays the Impossible Game!", among others.
ASMR
Apart from streaming video games, DizzyKitten also does ASMR streams several times a week; ASMR stands for Autonomous Sensory Meridian Response, and these streams entice tingling sensations and calm people to help them get rid of depression and anxiety. In May 2018, she launched her second YouTube channel called 'DizzyKitten ASMR', on which she posts AMRS videos, and which has become more popular than her main channel, since she's gathered more than 28,000 subscribers, and her ASMR videos have been viewed over 1.7 million times.
Some of the most popular include "Earmuffs ASMR (no talking)", "Towel ASMR ( No Talking )", and "ASMR Archive | Pokemon Card Pack Opening | November 25th 2020", to name a few.
Other Social Media Platforms
In addition, DizzyKitten is also active across other social media platforms. She runs her official Instagram accounts under the username 'thedizzykitten', on which she has almost 110,000 followers.
She also uses Twitter under the nickname '@dizzykitten7' to promote her channels and videos, with almost 90,000 fans. She has an account on TikTok as well.
Appearance and Vital Statistics
DizzyKitten has long blonde-dyed hair and blue eyes. She stands at a height of 5ft 6ins (1.68m), her weight is around 130lbs (59kgs), while her vital statistics are 34-28-40, bra size 34B. Her dress and shoe sizes are unavailable.
Personal Life and Hobbies
DizzyKitten tends to keep her private life to herself, so little is known about it in the media. Nonetheless, it's believed that she's single at the moment, and still resides with her family.
She's known for being an avid fan of plush toys, and has more than 120 items.
Her favorite food is pizza.
She's an animal lover, and has a pet cat.