• Jeff and Lance Waldroup were featured on "Moonshiners", a reality-documentary-style TV show on Discovery Channel in 201•
• Jeff and Lance were popular for their father and son dynamics and unconventional ways of production.
• Jeff and Lance left the show to take care of Jeff's wife, who had been diagnosed with multiple sclerosis.
• Lance later died at the age of 30, but no cause of death was given.
• It was speculated that he died from drug addiction, depression due to his mother's condition, or by suicide, but none of these were confirmed by the family.
Jeff and Lance Waldroup were part of the hit reality TV series called "Moonshiners", aired on Discovery Channel. They were two of the most popular stars in the show, as the father and son dynamics caught the viewers' attention. Fans were confused when the two were noticeably absent from the eighth season, especially as Discovery Channel was mum about their whereabouts. Even the TV producers didn't offer any explanation as to why they were never seen again in the show. Viewers were upset, and several theories were aired online including accident, addiction, legal troubles, and family problems.
"Moonshiners," the reality-TV series
The American reality-documentary-style TV show, "Moonshiners," produced by Magilla Entertainment, followed a group of individuals who produce moonshine, an illegal high-proof alcoholic substance, in several states in the US including Kentucky, North and South Carolina, Tennessee, and Virginia.
What do Mark, Jeff, and Lance have to say about their use of explosives? Find out next on the #SecretSummit. pic.twitter.com/mX16HcLr8R

— Moonshiners (@MoonshinersTV) February 5, 2014
The term "moonshine" originally came from Britain, as it was related to moonshining, which meant activities done at night. It's had many other names including but not limited to homebrew, white lightning, corn liquor, and mountain dew (not to be confused with the soda brand). Since it involved brewing liquor in secret, and using illegal stills, the operators became known as moonshiners.
In the first season, it featured three moonshiners who supposedly illegally distilled and bootlegged, sold their wares, while evading the law. They also featured a law enforcement officer from the Virginia Department of Alcoholic Beverage Control, as they gave a glimpse into moonshine history and its illegal distribution in the state. The show is in its 10th season, and has featured close to 25 moonshiners on air since it premiered on 6 December 2011 on Discovery Channel.
Jeff and Lance Waldroup – Moonshiners
Jeff and Lance Waldroup started being featured in the show in its second season in November 2012.
Jeff was a seventh-generation American moonshiner, born on 6 September 1964, in Robbinsville, North Carolina. His parents, William Phillip Waldroup and Laqueta Joy Hooper, taught him and his four siblings the right way of distilling moonshine. He subsequently gained a reputation for producing high-quality moonshine in his region. He married Lynn Cape from Graham, North Carolina, and they have a son named Lance Colby.
While Jeff brought years of experience as a moonshiner to the TV show, his son Lance, who was 22 years old when he joined the show, looked up to his father for guidance, as he was still lacking in many ways. However, his dedication to research and the development of new types of moonshine helped in making their product competitive in the market.  He was also tasked to manage security and bootlegging. Eventually, his diligence paid off, because his father let him become an equal partner in their business. However, Lance would now and then encounter problems, including selling their absinthe without checking the retail market price, and wondered why nobody was buying their stuff.
Jeff later told him that he was trying to sell it at close to three times the market price!
Viewers were fascinated with the father and son relationship since they first appeared on the show, via the "Rise 'n Shine" episode back in November 2012. After the second season, Jeff and Lance became permanent fixtures in the show, and the fans' favorite moonshiners, particularly for their overly ambitious goals, as they chose to use unconventional ways of production. They also piqued everyone's interest due to their questionable sales/marketing strategy.
Six most interesting things about "Moonshiners"
When close to three million viewers got hooked on the show after the first season of "Moonshiners" was aired, people expected Discovery Channel to continue ordering more episodes from Magilla Entertainment. The title of the series itself had attracted the interest of many people, as it was directly associated with the illegal manufacturing and distribution of alcoholic beverages. Here are some of the most interesting stories behind the scenes, as well as rumors surrounding its stars:
Exactly how real was real
One of the most controversial issues surrounding the series was its authenticity. The questions on everyone's mind were – 'Was the show real?' and 'How real was real?' In the first season, the series introduced the Virginia ABC Bureau law enforcement agent Jesse Tate, but all through his appearances in the series, he never had direct encounters with the moonshiners. According to the Bureau, he was misled by the TV producers, as they all thought it would just tackle the rich history of moonshine production and distribution. It never occurred to him and the Bureau that the show would depict illegal moonshine activities, and be passed off as real. The Bureau was not pleased with the outcome, and demanded that Discovery Channel put out a disclaimer each time they aired an episode. The cable channel ignored the request, and the producers even claimed that the show was quite real. The Bureau said that it was the viewers who were continuously being hoodwinked by the show, as it was all just dramatizations of illegal activities.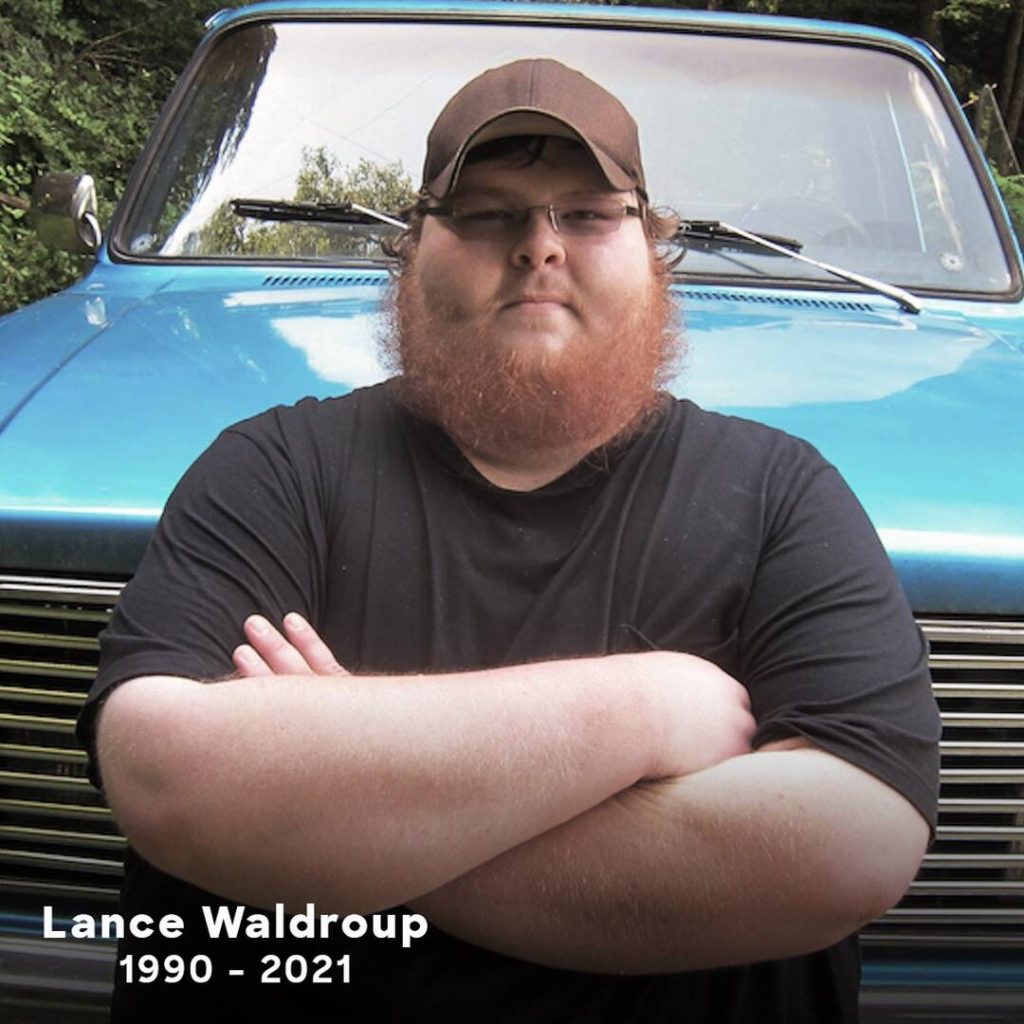 They claimed that no real moonshine had been produced in front of the camera, because if there was, they would have arrested all of them on day one.
The truth behind the clips of the legendary moonshiner, Popcorn Sutton
During the first season, the show featured Marvin "Popcorn" Sutton and his moonshine business, along with his police evasion tactics. However, the clips that were shown on TV were taken from an old documentary entitled "The Last One", filmed by Neal Hutcheson, which won an Emmy in 2009. He died long before the Discovery Channel series premiered. It didn't matter whether Magilla Entertainment passed it off as if they filmed it, or just neglected to mention that they got it from an old film, as they were successful in capturing the interest of the viewers. His story was quite fascinating up to the end, when he committed suicide as he didn't want to spend his last days in prison, when he got caught after admitting to an undercover cop that he had over 900 gallons of illegal moonshine kept on his property, ready to be sold.
His notoriety as a moonshiner gave credence to the show, and the rest of the cast benefitted from it.
Some of the moonshiners were actually licensed distillers
The moonshiners were always careful, and would go to unbelievable lengths in avoiding the law enforcement officers. However, some of the supposedly notorious moonshiners on the show were actually licensed distillers, including Tim Smith and Stephen Ray Tickle, who were among the first moonshiners introduced during the first season. Some viewers found it funny that Tim had the gall to comment in earlier episodes that since his moonshine activities weren't shown in real-time, there was no way he would ever be caught by the police.
Moonshiners in the show had run-ins with the law
Since the TV producers claimed their content was real, it could be expected that the moonshiners had run-ins with the law, as they apparently had no qualms about doing something illegal. A few of them were arrested and investigated, not because of their moonshine activities, but for other reasons.
Tickle was arrested many times for alleged public intoxication, possession of a sawn-off shotgun, and violation of probation after he admitted to drug use. Matthew Louis "Chico" Tungate was arrested in 2015 for driving under the influence, when he drove into a crowd; fortunately, no one was killed or injured. He failed the field sobriety test, but ewith the help of his lawyer, he only ended up paying substantial fines.
The TV series was initially planned to be about Legal Moonshine
When the TV series was still in the planning stage, the producers were skeptical that they could feature supposedly illegal manufacturing of moonshine without anyone being arrested by the police. However, when they were about to pitch doing legal moonshine to a TV network, they decided to drop it as they already knew that it would be boring, and end up being a flop. To make the series interesting, they focused on the secret ways of making moonshine without being detected by the authorities. They eventually hired the right cast, and the notoriety of moonshine attracted a loyal audience.
Let's 🍻 to a new chapter. This is our shot. Get vaccinated. pic.twitter.com/DMDXvg1ojy

— Moonshiners (@MoonshinersTV) June 4, 2021
Some moonshiners were employed by a legal distilling company
Two regular moonshiners worked for Sugarland Distilling Company in Tennessee, and so they had the perfect front for producing moonshine. Mark Ramsey had been part of the TV show since the second season, while Eric "Digger" Manes was introduced as a regular moonshiner in the fourth season. If people still wondered why they didn't get arrested, even if they claimed that they were doing something illegal, it was allegedly because they were associated with a legal distilling company.
Rumors on What Happened to Jeff and Lance
When Jeff and Lance failed to make an appearance in the eighth season of the show, some fans thought that they were taking a break to focus on managing their business. However, when they were still not seen in the ninth season, several rumors and theories for their absence were talked about on social media.  Some wondered if they had a falling out, or had an accident. However, the most talked-about rumor was that Jeff was arrested for their illegal activities, most especially since no one from the show mentioned them at all, and the TV network never offered any further information about them.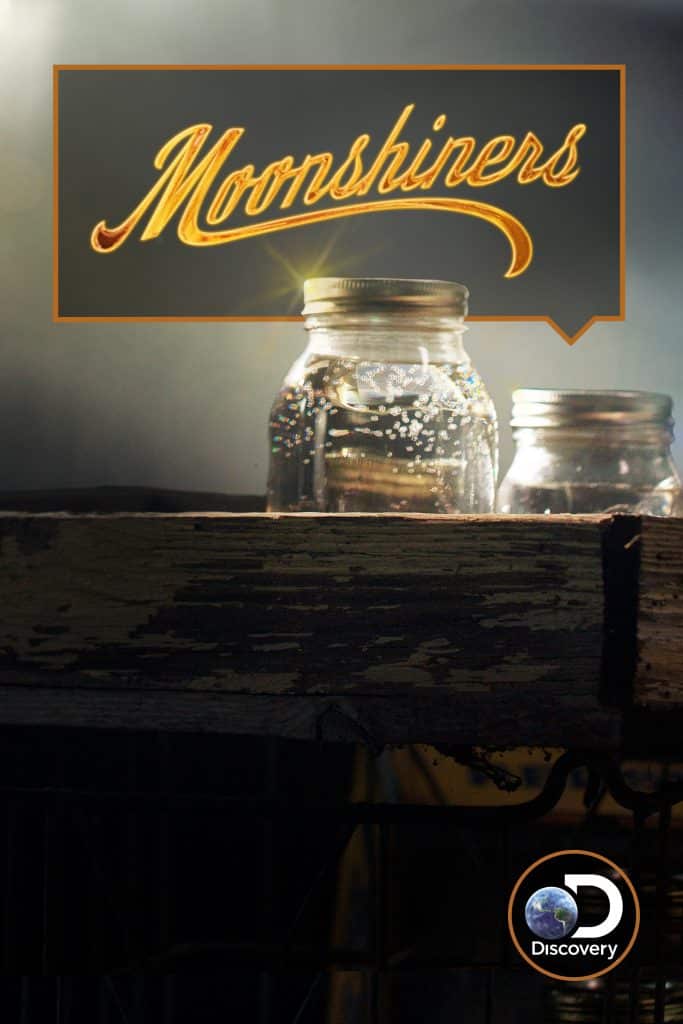 The real reason why Jeff and Lance disappeared from "Moonshiners"
The possibility of being arrested and eventually serving prison time for the stars of the show was debated by the fans online as early as 2014, considering Jeff and Lance came out on TV that they were doing illegal activities, just like the other moonshiners. The prison time theory held on until Jeff and Lance were reportedly selling their valuables online, including appliances, gadgets and a family car. The narrative changed to Jeff having financial troubles, or that he was raising money to fund their moonshine business.
It was much later when the fans realized that Jeff and Lance left the show of their own accord. When Jeff's wife Lynn was diagnosed with multiple sclerosis and needed to be taken care of 24/7, Lance volunteered to look after his mother. Father and son decided it was the best course of action, as Jeff would need to earn more money for the family.
Aside from distilling alcohol and distributing moonshine, Jeff was a heavy machine operator and a logger, before he became a reality TV star.
Where are they now?
In March 2021, Jeff and Lance's official Facebook account announced that Lance Waldroup had died at the age of 30. When Discovery Channel announced his death through their official social media accounts, no cause of death was given.
The pandemic hit the Waldroup family hard, so their friends Joey and Karen Bailey decided to put up the GoFundMe page to help them through this rough patch, and Jeff could give Lance a proper burial. The page shared that Lance suffered early on in life with what psychologists referred to as "Survivor's Guilt." Apparently, he had two siblings named Lindsey and Lamar, but both were diagnosed with cystic fibrosis, and Lindsey died at the age of 11, while Lamar lived longer and even had a lung transplant to extend his life. However, he only enjoyed his new lung for just a year and a half, before he succumbed to his illness at the age of 20. Lance had a hard time processing their deaths, and eventually turned to illegal drugs.
For several years he was addicted, but was convinced to clean up and went to rehab. Since then, he helped his father with his work, and tried to present a better version of himself. It was only after this was revealed that fans were able to understand why Lance decided to quit the show – he didn't want to leave his mother unattended.
Online news sites later revealed that it was Lance's mother who discovered his lifeless body on the bed, four hours after her last conversation with him. While there was no indication of any foul play, law enforcement officers were also called to the scene to investigate. Fans offered prayers and left positive comments on their official social media accounts. The GoFundMe campaign was successful in reaching its target goal of $15,000, given by close to 350 donors. Some people concluded that he might have gone back to his old habit, or he suffered depression due to his mother's condition, and must have taken his own life, but nobody in the family has talked about it.