• George Kusuniki 'JOJI' Miller was born in Osaka, Japan in 1992
• He is a singer-songwriter, author and social media star, who first gained recognition with his comedy videos on YouTube
• He is known for his characters Filthy Frank, Pink Guy and JOJI, and released his debut album "Pink Season" in 2017
• He is believed to be single and his net worth is estimated at over $6 million
• In his spare time he enjoys playing sports, travelling and watching movies, with his favorite being "Bruce Almighty"
Who is JOJI?
George Kusuniki 'JOJI' Miller was born in Osaka, Japan, on 18 September 1992 – his zodiac sign is Virgo and he holds Japanese nationality. He is a singer-songwriter, author and a social media star, who gained recognition after he began uploading his music and comedy videos onto his YouTube channels "DizastaMusic", "TooDamnFilthy" and "TVFilthyFrank".
Before choosing JOJI as his stage name, George was known as Pink Guy and Filthy Frank.
Early life and education
JOJI was raised in Osaka by his Australian mother and Japanese father, and because he hasn't talked about his siblings, JOJI is believed to be an only child.
He became interested in music at quite an early age, and after his parents noticed that he was also talented, they enrolled him at Canadian Academy, an international school located in Kobe in Japan. While there, JOJI was interested in various things such as stand-up comedy, acting and dancing, and excelled in all three. He matriculated in 2012, and then chose not to enroll at a college but to focus on his career, and thus moved to the USA.
JOJI's career on YouTube
JOJI might be known best for the character Filthy Frank, which he created while he was active on his YouTube channel DizastaMusic which he launched on 16 June 2008.
The channel has been abandoned for more than five years now, but still counts close to a million subscribers.
JOJI launched his second YouTube channel, "TVFilthyFrank" on 23 January 2013, and it is today subscribed to by more than 7.5 million people, and counts over 1.1 billion views of all its videos combined – Filthy Frank is anti-social, anti-PC and anti-couth, and who believes that anyone can become a star on the internet if they share some unpopular opinions and joke about things which most people will find offensive. JOJI hasn't been active on this channel since 27 September 2017, when he uploaded the video "FRANCIS OF THE FILTH (OUT NOW)".
He launched his next channel, "TooDamnFilthy" on 1 July 2014, and it today numbers close to 2.3 million subscribers and over 310 million views of all its videos combined. This channel mostly became popular for JOJI's series' "Japanese 101" and "Cringe of the Week", but is today also abandoned, as JOJI uploaded its last video "PINKGUY – SOULJA GONNA WIN/ F*CK BREEZY (PRD.RYANJACOB) (SOULJA BOY VS CHRIS BROWN) #DUBAI" on 13 January 2017.
He is also a writer, having released his first and so far only book, "Francis of the Filth" on 27 September 2017.
At the end of 2017, JOJI announced that he would stop producing comedy because of how it had serious negative effects on his health, while he'd also lost the motivation for it.
JOJI's videos have motivated people to come up with various internet memes, while he is also credited with helping the dance, Harlem Shake go viral in 2013.
Career as a musician: Pink Guy
After he became popular on YouTube, JOJI announced that he was planning to launch his career as a musician, stating that it was his initial plan to upload music videos onto his YouTube channel, but decided to stick with Filthy Frank when it became popular.
He began releasing comedy music under his stage name Pink Guy in 2014 – his debut album was released on 4 January 2017 entitled "Pink Season", which peaked at #70 on the Billboard 200 Chart, and JOJI then released his mixtape "Pink Guy", and extended play (EP) "Pink Season: The Prophecy".
Since 29 December 2017, JOJI hasn't been releasing music under the alias Pink Guy.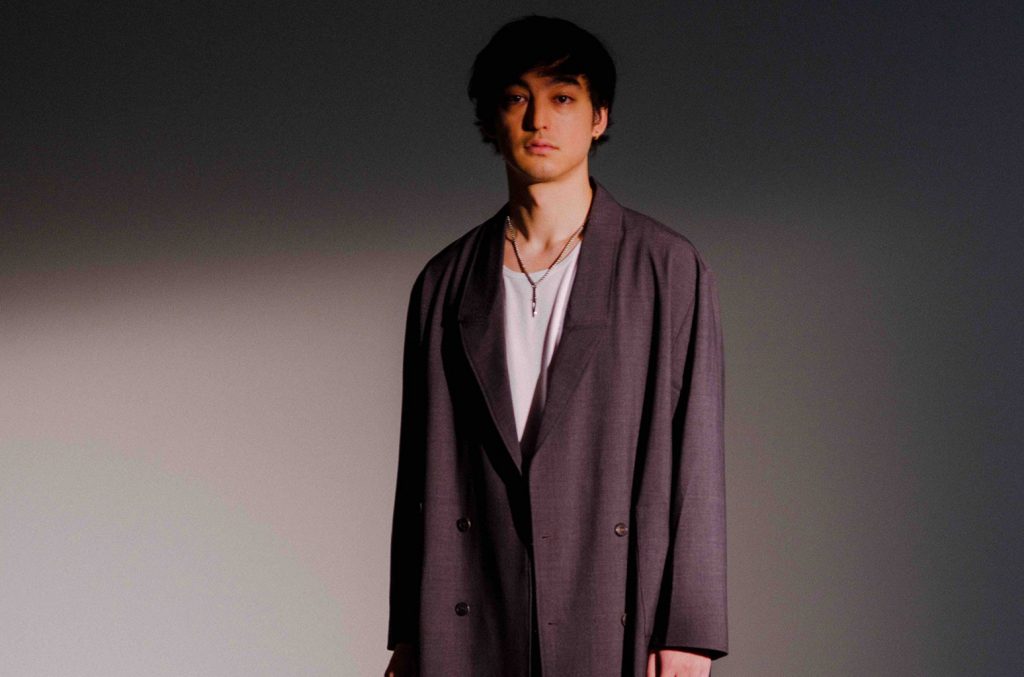 Career as a musician: JOJI
He began releasing serious music in 2015 under the stage name JOJI, and later stated during an interview with the magazine "Billboard" that JOJI differs from his other characters as JOJI isn't really a character but is rather just him.
His first two songs "Dumplings" and "wefllagn.ii 5" were released in June and August 2015, respectively, while his following two singles "You Suck Charlie" and "Thom" came out by the end of the year. He made his debut live performance in Los Angeles, California, on 18 May 2017 and on 3 November, JOJI's debut EP came out entitled "In Tongues". His first song to appear on a Billboard Chart was "Yeah Right", released in May 2018.
His most recent release is his album "Nectar" on 25 September 2020.
Love life and relationships
JOJI is very secretive when it comes to his love life, and hasn't talked about any girls (or boys) he might have dated, but there are many rumors circulating the internet concerning his relationships and sexual orientation.
Many of JOJI's fans believe him to be gay, mostly because he hasn't talked about his past and present affairs, but also because he looks 'kind of gay' in his Instagram pictures. Some people have even claimed to have seen JOJI being rather too close to a male friend, but this hasn't been confirmed nor has JOJI addressed these rumors.
It is believed by some that JOJI is today in a secret relationship with his long-term girlfriend. According to these rumors, the two have been together for over three years, but once again JOJI hasn't commented on this.
It's widely believed that he was once in a relationship with Lily May Mac, a popular Australian model.
Due to being so secretive, JOJI appears to be single as of January 2021, hasn't married and doesn't have children.
Hobbies and other interests
JOJI is physically quite active, as he has several training sessions at the gym each week and follows a strict diet, thus his muscular body. He also plays various sports, and knows how to skateboard, ski and snowboard.
He is a philanthropist who supports the movement Black Lives Matter, and has walked at least one peaceful protest.
JOJI likes to travel and his career has taken him all around the US, while he has also been to various European countries such as England, Italy and Germany, and to several Asian countries including China and Vietnam.
In his spare time which is usually late at night, JOJI watches movies – his favorite actor and actress are Jim Carrey and Julia Roberts, and his favorite films are "Bruce Almighty", "Me, I and Irene" and "Runaway Bride".
Age, height and net worth
JOJI's age is 28. He has short brown hair and brown eyes, his height is 5ft 8ins (1.73m) and he weighs around 150lbs (68kgs).
As of January 2021, his net worth has been estimated at over $6 million.