• Samantha Mumba is an Irish actress, singer, model and TV presenter, best known for her hit single "Gotta Tell You".
• She was born in Dublin in 1983 and has an Irish mother and Zambian father, who she lost contact with before her career took off.
• She had a successful career with singles such as "Gotta Tell You" and "I'm Right Here", and acting roles in films such as "The Time Machine".
• After a turbulent music career, she became the face of Reebok and modeled the World's Most Expensive Dress.
• Her estimated net worth is over $5 million, and she is active on social media, mainly Instagram and Twitter.
Who is Samantha Mumba?
Samantha Mumba is an actress, singer, model, and TV presenter, perhaps best recognized for her hit single "Gotta Tell You". She was born under the Zodiac sign Aquarius on 18 January 1983, in Dublin, Ireland. As of 2021, she is 38 years old and holds Irish nationality. Samantha currently resides in Los Angeles.
Early life and Family
She was born to Peter and Barbara Mumba; her father, a Zambia native, worked as an aircraft engineer at Dublin Airport, where he met Barbara, who also worked there. Her mother's nationality is Irish. Samantha spent most of her childhood in Drumcondra, a neighborhood in north Dublin. She attended Billie Barry Stage School, where she learned tap and jazz dance, before enrolling at St. Mary's Holy Faith secondary school.
At the age of 15, she participated in the talent show" Let Me Entertain You", on which she was discovered by Louis Walsh, the music producer, and manager of Boyzone. Subsequently, she was offered a contract with Polydor Records under the Universal Music Group. However, before her dreams of becoming a pop star came to the realization, her parents separated, and she lost contact with her father, opening up about the experience in an interview, saying: "I definitely did choose for a long time not to speak to him or see him, and that was my choice, and I needed that. If I had to go back again, I'd do the same thing."
In 2020 her father passed away at the age of 66.  Samantha has one sibling, a younger brother named Omer Mumba, who followed in his sister's footsteps to launch a career in the entertainment business.
Establishing himself as an actor and singer, he is best known for his single "Lil' Big Man", and a role in the TV series "The Governor".
Following the aftermath of her successful entry at the talent show, Samantha spent several months bouncing between Denmark, UK and Ireland, where she focused on writing and recording her first album. However, her career took a heavy toll on her education, as she opted to drop out of high school, to focus on her music. In an interview, she talked about the difficulties she encountered trying to complete her education and record an album at the same time.
Career
In 2000 at the age of 17, she released her debut single "Gotta Tell You", instantly becoming a worldwide teen sensation, as her it reached No.1 in Ireland and the top five in the UK, Australia and the US. The following year she was nominated at the Teen Choice Awards for Choice Music Best Breakout Artist; Samantha also released an EP for Christmas, featuring a cover of "All I Want for Christmas Is You."
Samantha shared the stage with another teen star Aaron Carter, performing "Aaron Carter and Samantha Mumba in Concert" for the Disney Channel. In the wake of her enormous success, she appeared as a guest in numerous TV shows and award presentations, including "Friday Night with Jonathan Ross", "Brit Awards", and "The Graham Norton Show". Additionally, she garnered various nominations and awards for her first single, including BMI Pop Award, Meter Music Award, and MOBO Awards.
The following year she released another single, "I'm Right Here", with Damien Marley. Following the success of her first single, this song became a UK and Irish top-five entry. As she quickly rose to fame and international recognition, she used the opportunity to try her luck as an actress, landing a role in the American sci-fi movie entitled "The Time Machine", opposite Guy Pearce.
Even though the film received mixed to average reviews, it earned the nomination for the Academy Award for Best Makeup (John M. Elliot Jr. and Barbara Lorenz).
By all accounts, it was believed that Samantha was in the process of releasing her second album entitled "Woman", however, her second single with Damien, despite reaching top charts, had poor sales, which reflected negatively on her career. Also at the time, her record label was merging, which resulted in her entire team being dropped, with Samantha subsequently ending in a state of limbo. Later she disclosed in an interview that the contract's agreement restricted her in putting out new music, while the label refused to release new music. A couple of years later, she appeared in "The Late Late Show", and said that the rumors about a second album were false.
☘️🐍☘️🐍☘️🐍 https://t.co/99IomXLnmN

— Samantha Mumba (@samanthamumba1) March 17, 2021
Having encountered hindrances in her music career, she focused on her acting endeavors, starring in the movie "Spin The Bottle" and the British sitcom "The Kumars at No. 42". In 2005 she landed the lead role as Jessica in joining the cast of the horror movie entitled "Boy Eats Girls".
After diligently working on her next music project, she released the compilation album in 2006 entitled "The Collection", consisting of her previous tracks with two new singles. During the same year, she appeared in two other movies, entitled "Nailed" and "Johnny Was", followed by roles in "3 Crosses" and "Shifter".
Following her turbulent music career, Samantha reportedly moved to L.A, bought a house, and enjoyed some time out of the spotlight.
In 2011 she had a minor role in the movie entitled "Loftus Hall", and two years later announced her grand comeback via Twitter.
Samantha also competed for a spot in the Irish TV show "The Hit", with her single "Somebody Like Me" which later landed in the charts, peaking at number five.
After performing at a gig during the Dublin Pride Festival, Samantha appeared in the horror drama movie entitled "Home", and slowly reclaiming her place in the spotlight once again, she appeared on "MasterChef", and co-hosted "The 6-O'Clock Show". In 2018, Samantha graced British television, appearing in "Loose Women".
After the long-awaited announcement of her upcoming album in 2020, she released the single "Cool" under her own independent label, quickly followed with another single – "Process".
In January 2021, she was featured on the cover of People and Culture magazine. She also gave an interview talking about her grand comeback.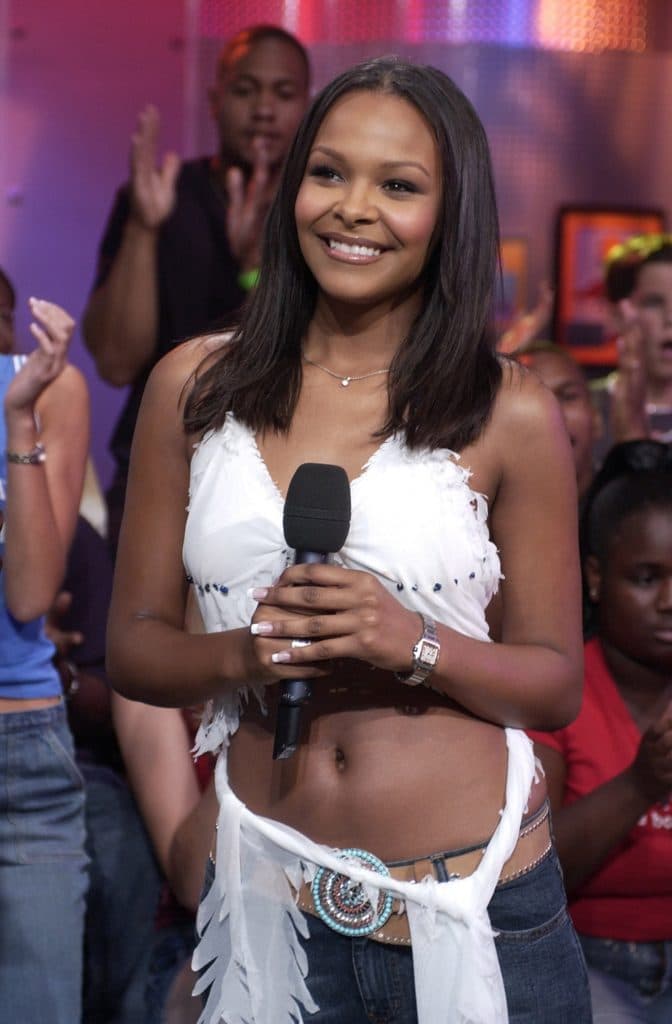 Modeling Career
Described by various media outlets as a quadruple threat, Samantha also dipped her toe in the modeling world. Upon emerging on the scene, many praised Samantha for her amazing low tone, but also her fit figure and beauty. She was quickly invited to be the face of Reebok, appearing in various commercials and advertising print. She also became the face of Louise Kennedy's clothing collection.
Additionally, she was given the honors to model the World's Most Expensive Dress created by Scott Henshall, valued at $5 million, wearing the co-web dress covered with diamonds at the premiere for "Spider-Man 2". Later she began her association with the familiar high-end brand Dior, first becoming the ambassador, and later collaborating on the Dior Watch Collection.
Personal life
When it comes to her dating history, in 2004 she dated the R&B singer Sisqo perhaps best known for his song "Thong Sons". In 20011, she announced her engagement to Torray Scales, the former L.A.P.D officer, however, this news was followed by a scandal when a nurse named Desiree came out to the public and disclosed information about her two-year-long relationship with Torray.
In an exclusive interview, she talked about his clever ways of keeping the affair under the rug, reportedly spending weekdays with her and then going back to Samantha on weekends, adding that their relationship continued even after the engagement. In the interview, Desiree disclosed: "I have had enough of him. It's time for me to move on with my life. I am giving this interview now as I think it's time Samantha finally knows the truth. I would never want to marry a man who cheats on me – and I don't think she should either.'
Reportedly Samantha found Desiree's number in Torray's cellphone and conversed with Desiree about the situation, clearing things out. Despite the scandal and the alleged affair, the couple said their "I' Do's" in 2012, and three years later welcomed their daughter they named Sage.
What happened to Samantha's promising career?
When 17-year old Samantha stepped onto the stage with her hit single, the world thought that a new icon was discovered. At the time, she was even compared with Christina Aguilera and Britney Spears, while many predicted her success to be even greater. However, after the merging of her record label, she went under the radar, occasionally landing some acting roles. Many wondered how she went from being an international pop star to "Samantha Who?"
Her flash-in-the-pan type of career went south, not only because she had issues with her record label, but also due to her great ambition, arrogance, and condescending attitude. Reportedly her appearance on "Get Your Act Together" presented her in a negative light, a source disclosed: "She didn't come across well on it at all. It was car-crash TV, and it buried her in the UK. Off-camera, Samantha is a great girl, outspoken and sound. But on-camera, it's hard to warm to her because the media persona that she's made for herself is so far away from how she is in real life."
Other sources indicated that the quickly acquired fame was a bit too much for 17-year old Samantha, who didn't know how to cope with popularity and obligations.
Additionally, she didn't focus on, or give enough attention to advertising and promoting her singles, which resulted in poor sales.
Later after flying under the radar for a couple of years, she made the headlines with articles and stories such as "Sam Mumba's fiancée-the love rat", which also had a detrimental impact on her career.
Physical stats and Net worth
As of mid-2021, her estimated net worth is over $5 million, which she's earned through her multiple careers. Regarding her physical stats, she is 5ft 7ins (170 cm) tall and weighs around 127lbs (58kgs). Judging from her photos on Instagram, she must follow some sort of a diet and working out regime, given her fit and curvy physique. Her natural hair is dark brown, further adorned with brown eyes.
She is very active on her social media, mostly on Instagram, which currently counts over 50,000 followers. Her Twitter account has over 18,000, but she seldom posts, then usually news about her upcoming projects.