• Tyler Labine is an actor and musician from Brampton, Ontario, Canada
• He is best known for his role in the 2010 horror comedy movie "Tucker and Dale vs Evil"
• He has appeared in over 100 movies and TV series, and won five awards
• Tyler is married to actress and film producer Carrie Ruscheinsky with whom he has three children
• His net worth is estimated at over $2 million
Who is Tyler Labine?
Tyler Sean Labine was born in Brampton, Ontario, Canada, on 29 April 1978 – his zodiac sign is Taurus and he holds Canadian nationality. He is an actor and a musician, with around 100 movie and TV series credits to his name, while he is perhaps still known best for his portrayal of the lead character Dale in the 2010 horror comedy movie "Tucker and Dale vs Evil" written and directed by Eli Craig and which also starred Alan Tudyk and Katrina Bowden. It follows two men spending their vacation in a mountain cabin when they meet a group of college students who think they are murderers. The movie was a hit, winning 10 awards out of 24 it was nominated for.
Childhood, family and education
Tyler was raised in Maple Ridge, British Columbia alongside his brothers Cameron and Kyle both of whom are actors, by their parents who prefer to stay away from the media's attention.
He became interested in acting at quite an early age, and made his debut TV series appearance aged 13 in the 1991 episode "Eye of the Beholder" of the drama "Street Legal", followed by his roles in the adventure family series "The Odyssey", and the family drama series "Avonlea" in 1992 and 1993, respectively.
Tyler attended Maple Ridge Secondary School, and during his four years there also appeared in several series, including the family fantasy drama "Are You Afraid of the Dark" and the crime comedy "The Commish". He made his debut film appearance in the action-adventure science fiction "Generation X" in 1996, and later that year appeared in one of his most notable roles from that period, the family comedy "Sabrina the Teenage Witch".
Upon matriculating in 1996, Tyler didn't go to attend college, but focused on his acting career.
Roles in movies
Tyler's following notable performance was in the 2000 musical comedy "2gether", which starred Noah Bastian and Alan Blumenfeld in the movie mocking boy bands such as New Kids on the Block and N*Sync.  In the same year, Tyler played a supporting character in the action crime drama "Get Carter" which starred Sylvester Stallone, and was nominated for seven awards.
The year 2001 saw him portray Redmond in the crime drama "Antitrust", which follows a computer programmer who discovers that his boss has a dark secret; it won two awards out of six it was nominated for. In 2003, Tyler appeared in the romantic comedy "My Boss's Daughter" which starred Ashton Kutcher and Tara Reid, and the following year saw him cast in the thriller drama "Pursued".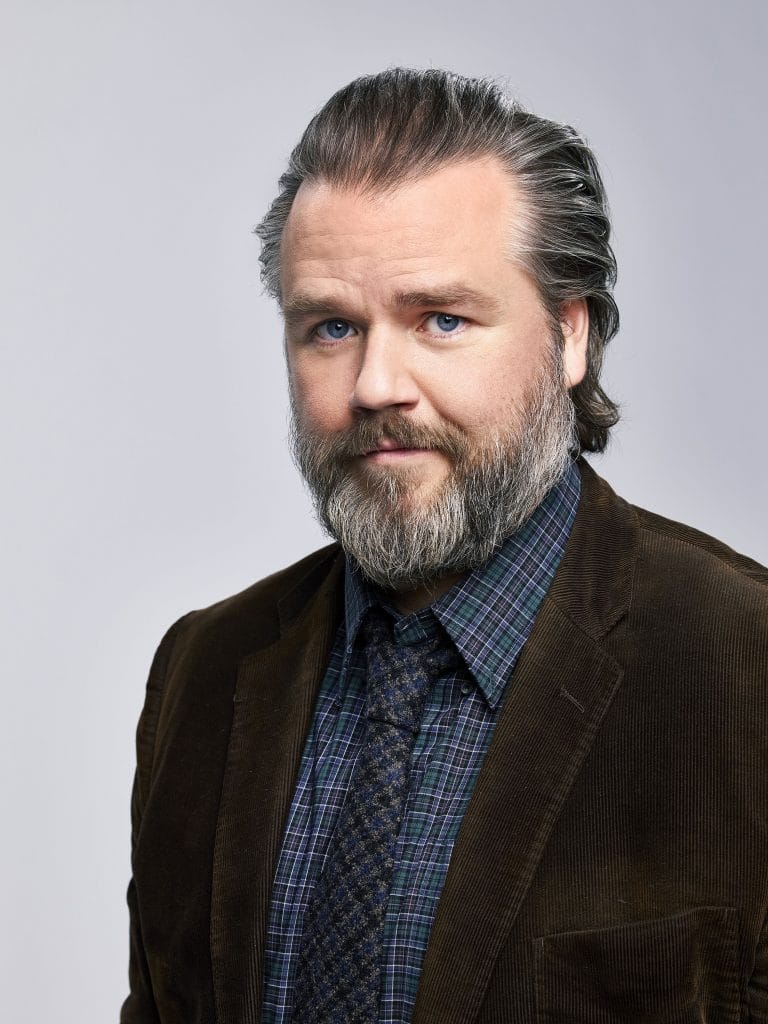 In 2006, he played a supporting character in the historical action drama "Flyboys", which starred James Franco, Jean Reno and Jennifer Decker, and follows several young Americans who join the French military before the US enters the First World War, and formed the Lafayette Escadrille becoming the first American fighter pilots. The movie won two and was nominated for three other awards.
In 2011, Tyler appeared in Alex Gregory and Peter Huyck's romantic comedy "A Good Old Fashioned Orgy", and the same year saw him portray a supporting character in the hit action science fiction drama "Rise of the Planet of the Apes", which again starred James Franco, and went on to win 21 awards while it was nominated for 43 others including an Oscar.
He then starred alongside Justin Long and Jess Weixler in the 2012 comedy "Best Man Down", as well as with Malin Akerman and Lucy Punch in the horror comedy "Cottage Country".
The same year heard Tyler voice Greek Council Vice President in the critically acclaimed animated comedy "Monsters University", and a couple of his following roles were in the 2014 comedy "Someone Marry Barry", the 2015 comedy "Weepah Way for Now", and the 2017 horror comedy "Little Evil".
Two of Tyler's most recent roles in movies have been in the  action adventure horror "Escape Room" and the  short comedy "It's Your Call", both in 2019, and he has just recently finished shooting for the upcoming comedy "Killing Winston Jones".
Roles in TV series
Tyler's first notable performance in a series was in the 1997-'98 comedy "Breaker High", alongside Rachel Wilson and Terri Conn, which follows a group of teenagers attending a high school on a cruise ship.
We're not used to seeing Frome and Bloom go for the jugular. 😳 pic.twitter.com/diakFBzawF

— New Amsterdam (@NBCNewAmsterdam) March 10, 2021
He went on to guest star in an episode of various series, before in 2000 providing the voice of Brandon Caine in the animated sports drama "Action Man".
The year 2001 saw him portray the lead character Scotty Sallback in the adventure comedy "Dead Last", and in 2002 he played another lead character – Donnie Pinkus in the fantasy comedy "That Was Then". In 2005, Tyler was cast as Dave Groves in the mystery horror "Invasion", which starred William Fichtner, Eddie Cibrian and Kari Matchett, and follows strange events happening in Florida after a hurricane passed through it; the series was nominated for eight awards. Tyler's following notable performance was in over 30 episodes of the adventure comedy "Reaper", in which he starred alongside Rick Gonzalez and Bret Harrison, and which follows Sam who has just discovered he has to work for the devil as a bounty hunter because his parents sold his soul before he was even born.
Tyler went on to portray lead characters in various series, such as the 2010 comedy "Sons of Tucson", the 2011 romantic comedy "Mad Love" and the 2012 comedy "Animal Practice". The year 2014 saw him cast as Kevin Pacalioglu, the main character in the comedy "Deadbeat", which also starred Lucy DeVito and Brandon T. Jackson, and follows the life of Kevin who is working as a medium for hire. Between 2016 and 2018, Tyler voiced Hunk in 72 episodes of the critically acclaimed animated action adventure "Voltron: Legendary Defender", which won nine awards of the 19 it was nominated for.
His most recent role in a TV series is in the drama "New Amsterdam", airing since 2018, which follows the new director of the oldest American public hospital, as he breaks all the rules to fix the system. The series has won three awards.
Other credits
Tyler has two producing credits – the 2004 romantic comedy movie "Everyone" and 13 episodes in 2016 of the series "Deadbeat".
He composed the end credits of the episode "Ghosts Just Wanna Have Fun" of the series "Deadbeat", and also composed the main title theme of the 2015 movie "Skyquake".
Tyler received special thanks for the 2008 film "Control Alt Delete".
He has been invited to appear in various talk-shows, including "Entertainment Tonight", "@midnight" and "Home & Family", and also in various TV specials including "The 11th Annual Leo Awards, the "Reaper Reunion Special" and "Stand Up To Cancer".
Awards and nominations
Tyler has won five awards and been nominated for six others.
He has won three Leo Awards: a Best Lead Performance by a Male in a Dramatic Series Award for "Reaper" in both 2008 and 2009, and a Best Lead Performance by a Male in a Feature Length Drama Award for "Tucker and Dale vs Evil" in 2011.
He has also won two Behind the Voice Actors People's Choice Voice Acting Awards for Best Vocal Ensemble in a Television Series for "Voltron: Legendary Defender", in 2017 and 2018.
Love life and wife
Tyler exchanged vows with his other half Carrie Ruscheinsky on 2 June 2007, after the two met on the set of a movie a few years prior. They have three children together,  although it's recently been reported that Carrie and Tyler have separated, but don't appear to be planning to divorce.
Carrie is an actress and a film producer, who has been credited with appearing in around 25 movies and TV series, while she's perhaps known best for her appearance in the 2007 sports comedy film "Hot Rod", the 2008 crime horror movie "The X Files: I Want to Believe", and the 2013 action adventure series "R. L. Stine's The Haunting Hour".
Tyler hasn't spoken about any other women he's dated, and as of February 2021, he's still married to Carrie Ruscheinsky, and they have three children.
Hobbies and other interests
Tyler is interested in sports, and although he isn't very good at them, he loves watching games on TV. His favorite sport is hockey, and he cheers for the Vancouver Canucks.
Tyler has several training sessions at the gym each week, as it's important for his career to stay fit, and has uploaded several pictures taken at his gym onto his Instagram account.
He is a lover of animals with his favorites being squirrels, and he has a pet dog.
Tyler likes to play games on his Nintendo Switch.
His favorite food is pizza.
In his spare time, Tyler enjoys watching movies, and his favorite actor and actress are Brad Pitt and Helena Bonham Carter, while a couple of his favorite films are "The Curious Case of Benjamin Button", "Fight Club" and "Meet Joe Black".
Height, tattoo and net worth
Tyler's age is 42. He has short brown hair and blue eyes, his height is 6ft (1.83m) and he weighs around 190lbs (87kgs). He has several tattoos, and has recently inked 'all the good' and 'all the bad' phrases on both his biceps.
As of February 2021, his net worth has been estimated at over $2 million.