• "Deadliest Catch" has been a popular show for 15 years with 17 seasons
• Josh Harris is one of the show's most interesting stars
• He is currently the Co-Captain of the Time Bandit, and was previously Co-Captain and Captain of the Cornelia Marie
• He is an active cast member of "Deadliest Catch", and was the main star of the spin-off series "Bloodline"
• Josh is the father of one daughter and maintains a close relationship with his brother
With 17 seasons and 15 years on air, it's not a wonder why fans of "Deadliest Catch" have come to care about the show's cast so much.
Granted, a big part of the series' appeal is the danger and difficulties that Alaskan commercial fishers have to go through to put food on their table, but the reason "Deadliest Catch" has caught the attention of people for so many years can be only attributed to the cast's own charisma, and relatable personal stories.
A good example of this is Josh Harris, whose difficult life as the Cornerlia Marie's Co-captain can only be compared to his tumultuous personal life and family tragedy, making him one of the show's most interesting stars, even regardless of his young age.
So do you want to know what Josh Harris is doing now? Keep with us to discover it!
What's Up With Josh Harris?
It's a well-known fact that commercial fishing is a highly dangerous profession, and as a proof of that, "Deadliest Catch" itself has showcased extensive footage of the many shipwrecks which occurred throughout the years the show has aired.
Captain #JoshHarris has been getting his butt kicked on fishing boats since he was 10 years old! Don't miss a beat of the wild new season of #DeadliestCatch, Tuesdays at 9/8c. @fvcorneliamarie pic.twitter.com/JI2AayjYxa

— Deadliest Catch (@DeadliestCatch) May 1, 2018
Add to the tragic cases, stories of survivors and those who have unfortunately lost their lives at sea.
However, this fortunately is not the case of Josh Harris, oldest son of the fan-favourite, the late Cornelia Marie's Captain Phil Harris. Meaning that while life on board of a commercial fishing boat is of course hard and difficult, nothing negative has happened to Josh recently that you should worry about.
Nowadays, Josh is pretty much busy taking care of Cornelia Marie, whose current Captain is Casey McManus. Not only that, Josh is still an active cast member of "Deadliest Catch", and even better, in early 2021 he was even cast as the main star spot in the Discovery spin-off series "Bloodline", which follows him and the entire Cornelia Marie's staff into a seemingly unrelenting search of Phil Harris' fishing guides of Hawaii. Their journey took them to big spots of Hawaii's Big Islands, while still trying to achieve their crab fishing goal of that season.
What Happened To The Cornelia Marie?
As one of the most popular fishing vessels featured in "Deadliest Catch", it's normal that people worried when in 2016 they didn't see the ship and its crew during the show's 13th season, which had rarely happened until then.
The exact reason for Cornelia not to be featured in the show at the time is still unclear, though as Josh Harris explained on a Facebook video at the time, not appearing in "Deadliest Catch" wasn't his choice, but Discovery's. This obviously didn't make the show's fans happy, and while some of them were just sad, others were greatly angered at the network's executives. In the end, audience pressure had its results, and by late 2017, Josh announced that the Cornelia and its crew were coming back to the show.
A couple years later, another big change occurred to the Cornelia Marie, though this time it wasn't something negative.
It just happened that Josh and his associate Casey McManus, decided to make several upgrades to the vessel in 2019, which turned out so well that its revamping was even featured during the special episode "Casey and The New Cornelia Marie", which aired in early 2020. In the renovation, several modern features were added to the boat, including brand-new propellers, a radar system and wheelhouse.
Are the upgrades too much? Not really, but the Cornelia surely deserved the revamping and it most likely made the fans quite happy as well.
Why Is He No Longer A Captain?
Cornelia Marie's current Captain is Casey McManus, who prior to the 17th season of "Deadliest Catch" had been sharing the Captain's seat with Josh. However, if you haven't been up to date with "Deadliest Catch", you might be wondering why.
Before you worry about this, it's important to point out that Josh is still involved with the Cornelia Marie. The thing is that in 2021, he was offered the Co-Captain seat of the Time Bandit by its Captain John Hillstrand.
While Josh at first doubted if leaving his own ship was the right decision, he ended up accepting the offer, as the agreement was only temporary, and considered a favor to Hillstrand, who isn't only Josh's long-time friend, but was also close to his late father.
The reason the Time Bandit needed someone to share Hillstrand's helm wasn't a coincidence. In fact, it was because the ship's second in command, Andy Hillstrand was unable to join the fishing season after contracting COVID-19. As expected, Josh also talked with Casey about it, and they agreed that they were doing the right thing.
Will Josh Harris come back to the Cornelia in the future? That's for sure, so his fans don't have to worry about it that much.
Who Is Josh Harris?
Most people know him since he made his debut on TV through "Deadliest Catch" in 2007. However, we know you most-likely don't know many important details about his life, but that's what we're for.
Josh, whose full name is Joshua Grant Harris, is the oldest son from Phil and Mary Harris' marriage.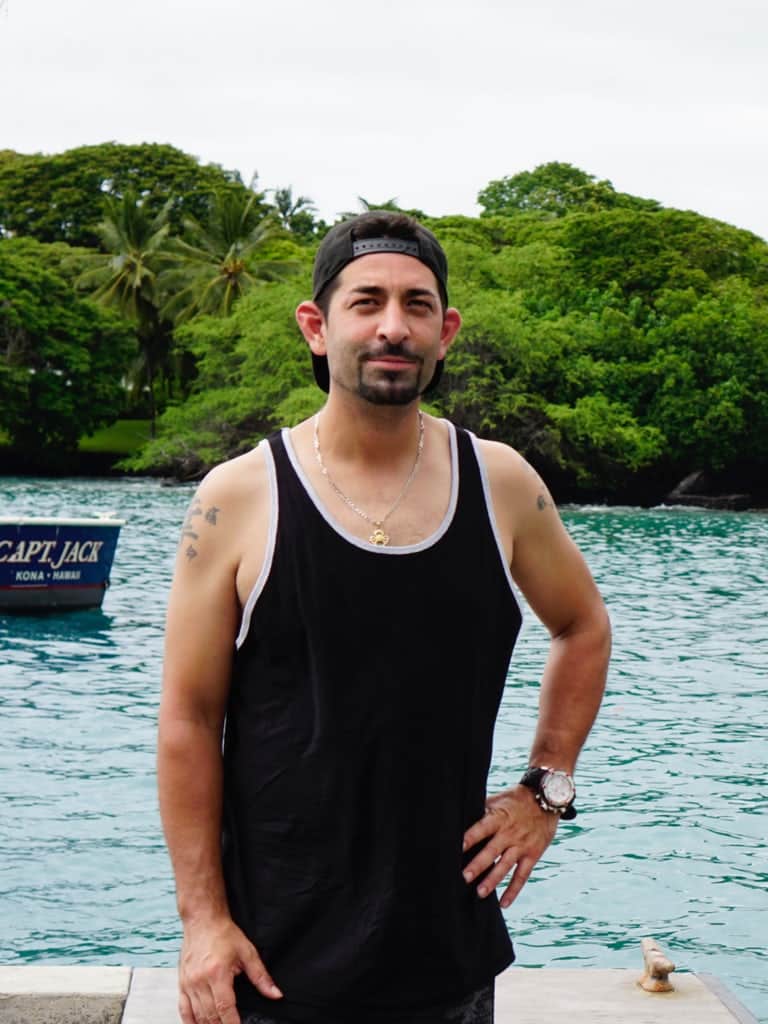 Following the couple's divorce in the early 1990s, both Josh and his younger brother Jake were taken under Phil's wing, which explains very well both guys' presence on the fishing vessels.
With the passing of time, Josh and his brother became his father's ship deckhands. However, what happened during those years regarding their personal lives isn't really known, except that in 1992 Phil married Theresa, but that relationship also ended in divorce by 2006.
If there's something undeniable, it's that Phil's profession probably influenced Josh a lot, as seen during an interview for Discovery's Livechat in 2007, a twenty-something Josh was explicitly asked if he planned on continuing his father's legacy as a Captain, which he didn't deny, though also said that he was considering going to college at some point.
Of course, nowadays life is different for the Harris' guys, more so after the death of their father, though it's always worth remembering the good family times they spent together.
Career On TV
Josh Harris' debut on TV dates back to 2007, when he appeared in "Deadliest Catch"s episode entitled "A Tragic Beginning", starting what would become a very stable career as a reality TV star.
The thing with Josh is that he was obviously shadowed since the start by his legendary Captain of a father, Phil, which of course put a lot of pressure on his shoulders when it came to making the most out of his presence on the ship.
A couple of years later, "Deadliest Catch"s audience saw tragedy hit the Harris family, with the sudden and sad death of Phil. Needless to say, his passing left the Harris' brothers hopeless for a while, but the loss eventually pushed Josh into becoming a better version of himself. That's how he joined the Time Bandit in 2012, to gather enough experience to take Cornelia Marie's Captain's seat someday. His determination finally paid off in 2013, when he obtained his Captain license, and was able to take the reins of the ship for the first time.
Other than "Deadliest Catch", Josh has appeared in several spin-offs from the franchise, including series such as "Inside The Catch" and "The Bait", and in more than a handful of special episodes as well.
Does He Own The Cornelia Marie?
Now that you know Josh Harris is not-out of the fishing business nor has left the Cornelia Marie permanently, we're sure you're wondering what's up with the ship and who actually owns it.
The truth is that following the death of his father, Josh immediately knew he couldn't just go away and leave behind everything his father had worked for. However, there were many things he had to face in order to accomplish his goal of following his father's steps in the fishing business, including his lack of experience, not having a license to actually take a ship's helm, and on top of that, that the Cornelia Marie wasn't even entirely of his family.
To simply explain the situation, the biggest share of the Cornelia Marie was owned by Cornelia Marie Collins, whom as you already guessed the ship was named after.
Regardless of the fact Phil Harris was the boat's captain, he only owned a small share of the vessel, which his two sons supposedly inherited on his death. The other part was owned by Casey McManus.
With only a small part of the ship's ownership, Josh set his mind into doing things the right way. He saved money for a couple seasons, but it wasn't enough, so that's how Casey and he offered investors Roger Thomas and Kari Toivola a partial ownership deal, leaving Josh with the biggest part of it.
How Much Money Josh Earns?
Money is without a doubt one of those topics people have a big interest in when it comes to celebrities. If it's about a reality star, the interest suddenly rises quite a lot, mainly because the salaries in this TV genre usually remain secret.
While we know you're really curious about how much Josh Harris earns, we should tell you that the following figures are in no way official.
We've been waiting 3 long years. Tomorrow night at 9/8c on #Discovery #JoshHarris returns with the #CorneliaMarie. pic.twitter.com/y5asvleQ3k

— Decker Watson (@DeckerWatson) June 9, 2014
So starting from that, it's assumed Josh's net worth is approximately $800,000, resulting from his TV appearances, the money he inherited from his father, and the income from Cornelia Marie's fishing seasons.
It's assumed that while some deckhands and crew part of "Deadliest Catch" could earn as much as $30,000 per show's season, the Captains have obviously higher salaries which can go as high as $50,000. This means that even if Josh's earnings from the show are maybe not as generous, he probably makes a good deal of money out of it.
Other than that, we should also consider his earnings as a commercial fisher, which can supposedly go up to $80,000 per year. Considering all of this, it's easy to say Josh's financial situation is fortunately good.
Criticism
If there's something we can't deny, it's how immensely successful "Deadliest Catch" has been. We're not talking only about ratings or fame, but for the fact the TV show has impressively received over 100 nominations and won 28 awards during the years it has aired.
However, despite being recognized for its production quality and content, the truth is that "Deadliest Catch" has been a victim of the poor reputation surrounding reality TV shows.
One time the audience distrusted the show a lot had to be when both Harris guys were accused of being in the ship only to appear on TV. This goes back to 2011, when Derrick Ray was interviewed by the Oregonian and took it upon himself to say the Harris brothers' apparently had too much of a bad attitude after he took the Cornelia Marie's Captain seat following Phil Harris' death. In his words, Jake had put the ship in danger by consuming drugs on board, while Josh was 'incompetent' and didn't want to have a career in the fishing business at all.
Although both Josh and Jake confronted Ray later on during an "After The Catch" episode, and expressed how his judgement had been misplaced, it seemed that it was already too late. After that, it took a while for Josh to recover the audience's trust, though the incident is still remembered by many.
His Family and Father's Legacy
It's always nice to see someone's life going on well, especially if they had to face some type of difficulties. This is what we feel at seeing Josh Harris as the proud and happy father of Kinsley Ella, his daughter and only offspring to date. Although it's unknown if Josh still maintains a relationship with his daughter's mother Jenna Bulis, what's really noticeable is how happy he appears to be on the several Instagram posts he's on his daughter's side.
While we talk about family, it seems that Josh's relationship with his brother Jake has improved for the best recently. As is known, Jake has faced several legal problems related to drugs and other serious issues, but Josh has fortunately been supporting him on his way to recovery, and they've even been photographed together during holiday celebrations.
When it comes to his father, Josh has been following his steps in more than one way. Whether he does it by writing a book about him or searching for the lost pieces of Phil's past in Hawaii, it's certain that his legacy won't be forgotten soon, especially not by Josh.