• Maxmoefoe is an Australian YouTuber, comedian, and vlogger
• He started his YouTube career in 2007 and gained recognition as a comedian, gamer, and Pokemon enthusiast
• Has four YouTube channels with a combined total of 6.1 million subscribers
• His clothing line is called Cool Shirts
• Net worth is estimated at close to $1 million
Maxmoefoe, popular Australian YouTube gamer, comedian and vlogger seems to have gone under the radar for a while now. Keep reading to find out what happened to Maxmoefoe in this biography.
Early Life, Family, Educational Background
Maxwell Joseph Stanley, popularly known as Maxmoefoe, was born under the zodiac sign of Leo on 10 August 1993, in Perth, Western Australia, where he and his siblings were raised. Maxmoefoe disclosed in a YouTube video, that he has three brothers and a sister- one of whom (Earl) has appeared on his channel. He is of Australian nationality and Caucasian white ethnicity. Max and his siblings were brought up in the Christian religion, and he remains a Christian as an adult.
— Max (@maxmoefoe) June 22, 2021
In his teenage years, Max was a member of a punk band called "Your Judgement Means Nothing", once linked to his MySpace profile before it was deleted. At the moment, there are no details of his education, although we believe he matriculated from a high school in his community. Maxmoefoe is the only public figure in his family that we know of. He keeps his family life separate from his fame.
Career
When 14-year-old Max decided to join the train of digital content creators, little did anyone know that he would become so famous. On 14 November 2007, he created a YouTube channel with the name "Maxmoefoe", but wasn't ready for the attention and criticism that comes with running a YouTube channel,so kept stalling until a year later when he uploaded his first videos.
The first video Max shared on his channel was a pivot animation, and for the first five years of his career, Max focused on creating exciting content which included pranks, challenges and funny skits. Some of his early videos are- "The Worst Sandwich Ever", "Neopets Gambling Prank Call" and "Dominos VS Themselves Prank Call".
In the course of growing his channel, Max collaborated with some other YouTubers, who are now friends iDubbbz, Dolan Dark and Filthy Frank, and have since worked on many videos together.
In the early years of his YouTube career, Max created viral videos such as; "Deadly Twister", "Edward Watermelon Hands", "Slip N Slide of Death", "The HowToBasic Challenge" and "The Ramen Off", which featured Filthy Frank and HowToBasic.
His consistency on YouTube finally started to pay off, and within a few years of launching his YouTube channel, he was widely recognized as a comedian. In December of 2011, Maxmoefoe launched a second channel on YouTube, entitled "Maxmoefoetwo", on which he shared bloopers, highlights and behind the scene videos. Currently, this channel has almost 77 videos and over 1.7 million subscribers.
A year later, Maxmoefoe created a third YouTube channel which he named "Maxmoefoegames" (2012), through which Max gained recognition as a gamer, playing various games, including "Fallout 4", "Pokemon Go", "South Park- The Stick of Truth", and "GTA 5". This channel has a total view count of over 303 million, and 1.7 million subscribers as of mid-2021.
You would think that Max was done with creation of YouTube channels, but he wasn't.
On 4 July 2012, he created a fourth YouTube channel with the name, "maxmoefoePokemon", dedicated to all things Pokemon- his favorite fictional character. The channel now has 1.58 million subscribers, and total views surpassing 305 million.
Maxmoefoe's career as a YouTuber hasn't been without controversies, in fact often causing uproar in the YouTube world with his crazy videos. In July 2012, he made a prank call to an auto repair shop called "Lord of the Dings", which eventually led to a heated exchange between Max and the shop owner, who felt insulted and reported to the police. His efforts were futile as they insisted that Max didn't commit a crime, but in a bid to create awareness of the incident, the shop owner reported the incident to "9News Australia".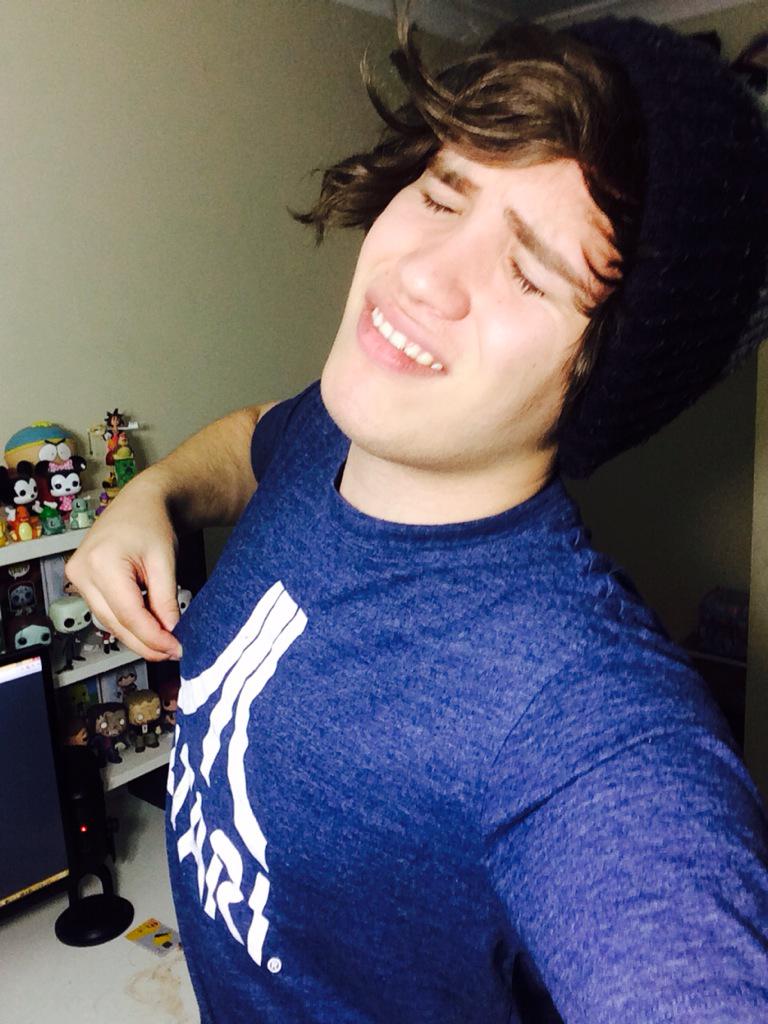 In addition to this incident, Max has got two strikes from YouTube. The first was when he posted an Omegle video clip of a masturbating boy on his channel, as part of his series "Trolling on Omegle". Although the video was censored, it was considered inappropriate by YouTube and subsequently taken down.
A few months later, Max uploaded a video in which he disguised as a 13-year old girl on Omegle, which actually helped expose a pedophile, yet YouTube found the video offensive and took it down, and earning him a second strike on YouTube and a two week ban.
Regardless of all the engagement Max has achieved on his other channels, his first channel remains the main one, on which Max shares his stories with his audience. The other YouTube channels he created are for specific purposes.
Max took a break from YouTube content creation in October 2013, ostensibly because he lived in a house with seven other people, which made it difficult if not impossible to film. He moved to a another house the following year, and resumed posting content on his channels, albeit irregularly, but probably wasn't ready for his comeback to YouTube, because some time in 2016, he stopped releasing new content, his disappearance a source of concern to his followers.
In 2019, Maxmoefoe became the co-host for the American podcast, "Cold Ones" on Chad's YouTube channel, "Anything4views", and during one session mentioning how long it's been since he last uploaded new videos on YouTube. He also stated that his extended break from YouTube was unintentional.
Max recently released merchandise for his followers, after spending time trying to come up with fashion items his audience would like, eventually launching a clothing line called Cool Shirtz.
Personal Life, Relationship
Maxmoefoe met Xantia Jamieson at the popular sports stadium, Steel Blue Oval in 2010. They took to each other and soon became a couple, but after a five-year relationship, they broke up for undisclosed reasons.
Max is now dating Australian social media personality Katharine Foxx. They seem happy and very much in love, and are now living together, in Parmelia, Western Australia.
Appearance, Clothing Style
Max is 5ft 8ins (1.78m) tall, and weighs about 135lbs (65kgs). He has dark brown hair of shoulder length and his eyes are colored brown too.
His clothing style is a range of 'cool shirts' paired with jeans or comfortable pants. Whichever way Max chooses to dress, his good looks are undeniable.
Hobbies, Favorite Things and Interesting Facts
His greatest hobby is collecting Pop Vinyl figures.
He once revealed in a video that he is lactose intolerant.
Max is a really good juggler.
During a podcast session with "Cold Ones", Max revealed that he is autistic.
He plays the guitar and drums for fun.
He has a cat, Kyo and a Shiba Inu dog named Kevin.
Net Worth and Salary
For a career that kicked-off 13 years ago, it's unsurprising that Max's net worth is estimated at close to $1 million. Any property owned by Maxmoefoe and his partner is still private at this time.