• Norm Abram is a reality star known for his role in "This Old House" and "The New Yankee Workshop".
• He is deeply admired by people of all ages, but his prolonged absence from TV has caused some concern.
• He is not active on social media, but his absence from "This Old House" is likely due to retirement.
• His career spans four decades and involves various professions, including carpentry, writing and voice acting.
• He has earned multiple awards, including an Emmy Award and the American Academy of Ophthalmology's 2009's Distinguished Service Award.
It's not unusual for reality stars to become hugely popular, no matter what type of show they star in. However, what happens to the cast of a show which has been on air long before the reality genre even became common? You're right – they often achieve legend status.
This is what happened to Norm Abram, known for being the master carpenter of "This Old House" and like show such as "The New Yankee Workshop".
Norm also has a prolific career as a writer, and even as a voice actor, which makes it easy to understand why he's deeply admired by people of all ages, whether or not they're into the whole 'do it yourself' thing themselves.
However, his prolonged absence from TV during the last couple years has led many fans to become worried about his whereabouts, wondering if he's alright, and if he's ever going to return to TV.
Are you also wondering what's up with Norm nowadays? Then stay with us to discover some answers!
What Is Norm Abram Doing Now?
No one denies he's a well-liked name in the entertainment world, but the thing about Norm Abram is that he's not a big fan of social media. If you go looking for his Instagram account you won't find anything, and his official Twitter hasn't been updated in over five years, meaning that we can't easily keep up to date with everything he does. Though, regardless of that, at least we can assure you he's alright and doing well.
Why are we so sure of that? The answer is actually simple – while we can't get first-hand updates from Norm, the official "This Old House"s social media accounts and website are pretty active, and so far nothing has been posted to indicate anything which could hint that something is wrong with him nowadays.
Besides that, we know you're surely wondering why he hasn't appeared in "This Old House" since early 2020. However, while the truth is that no one has really revealed the exact reason he's no longer in it, judging by the fact that his lack of appearances in the show progressively increased throughout the years and he started to be repeatedly credited as part of the production staff, it's safe to assume he just retired from TV to focus on other things.
What Happened To "This Old House"?
Considering how long it has aired, "This Old House" is truly set apart from other reality shows, due to how stable it has been when it comes to its cast and concept. However, this doesn't mean the show hasn't gone through many changes off-camera, which the less knowledgeable viewers have probably barely noticed.
If we have to mention one of those meaningful changes to the series, it has to be that its production passed into the hands of This Old House Ventures in 2001. The creation of this production company was meant to manage the main show, its spin-offs and any other side projects from the franchise.
Nowadays, This Old House Ventures still manages anything related to the show, with the difference that in 2021 the company was sold to Roku, making possible for "This Old House" to be available on that paid streaming service. People have other options available to binge-watch "This Old House" as well though, such as the paid service This Old House Insider, which offers unlimited streaming hours of the show's over 1,500 episodes catalogue, something very useful for those who want to learn Norm's techniques and ethics in detail.
Who Is Norm Abram?
Starting with the fact Norm Abram's career extends to several decades, involves various professions, working in many fields, and has built more things than can be counted, it's not easy to describe a guy like him in a few words.
Though even regardless of that, we can at least recount the most notable things about him, such as his early life which was spent in Massachusetts, despite the fact that he was actually born in Rhode Island.
Almost before he knew it, Norm's creative path was set. His unmatched expertise in woodworking was learned directly from his carpenter father, who wasn't only his first mentor, but first boss as well. As he recalled in an interview with The Boston Globe back in 1998, at only 12 years of age he received his first reward for helping out his father with work, in the form of a bicycle on a Christmas Eve.
While that might have been off-putting for any kid, Norm was clearly never like any other guy. Working with his father was something he enjoyed doing, even when it became his full-time summer job at 15 years old, an activity he described as "mystical" just for the fact he got to transform simple material such as wood into grandiose items.
Education and Career
Knowing very well that his path in life had something to do with creating, Norm Abram attended the University of Massachusetts to study mechanical engineering. However, it was soon very clear to him that this career choice was just too theory-focused, meaning he needed to either forget his complaints and finish his degree, or take another path. Choosing the latter wasn't a surprise coming from him, though it was nonetheless unexpected of Norm to enrol in Business Administration instead.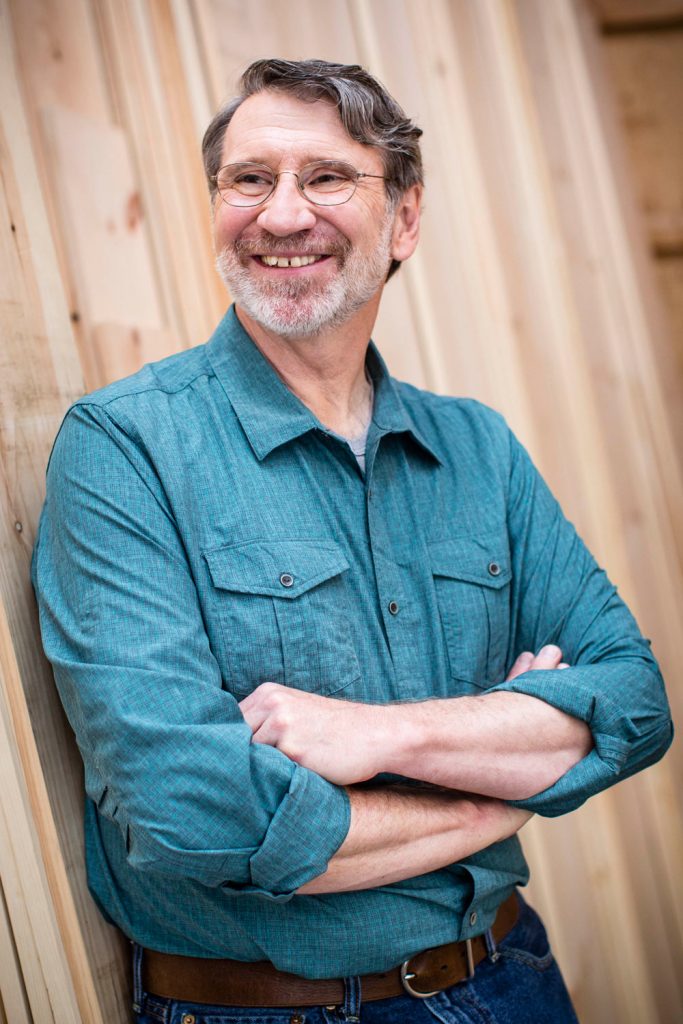 Although Norm was apparently excited about majoring in a business-related career, due to the fact that he had already envisioned himself with his own future business, he actually never graduated. Instead, he was plagued with doubts about serving in Vietnam, which he didn't do in the end.
When it comes to his career, it seems that pursuing his long-time passion was his priority at the time. That's how in 1973 he joined a local Massachusetts-based company as a carpenter and operation supervisor, despite the inconvenience of not having creative freedom for a while. It was clear that he wouldn't keep that job for the long run, eventually leaving it to found his own contracting firm, Integrated Structures Inc. in 1976.
Debut On TV
With the mindset of renovating and building additions to houses, Norm Abram's business was the reason he eventually gained a spot on TV.
The journey actually started in 1979, when he was contracted to build a woodwork project for TV producer Russell Morash, who at the time already had in mind creating "This Old House".
After observing Norm's expertise and how he had previously worked on other projects for his friends, it was obvious that Norm was the right guy to put in the show; that's how Morash talked Norm into accepting appearing in "This Old House". Even if Norm had no previous experience in anything entertainment-related, he accepted Morash's offer, because in his words, he 'needed some work'.
Not only was the garage and garden woodwork Norm was working on for Morash completed during the show's filming, but he was also given a huge part of "This Old House"s first project ever, which the show's most loyal fans might remember as remodelling the Victorian house the production team ended up buying.
Although at first the expectations for the show's success were low, it resulted in a big hit, and in the incorporation of Norm as the show's main carpenter and co-host from the second season on. The rest is history.
The New Yankee Workshop
In 1989 "This Old House" had been on air for 10 years, and was a complete success, which meant that a spin-off series was due. That's what Morash thought before creating "The New Yankee Workshop", a show that went away from the house restoration projects that "This Old House" was about and instead explored the design and manufacturing process of homemade furniture, something in which Norm Abram was an expert as well.
To put it simply, if Norm was already well known through "This Old House ", then this new show was what cemented his spot, not only as a star but as possibly the most famous carpenter in the whole country.
The main difference was of course, that "The New Yankee Workshop " was completely hosted by him, and paid more attention to detail, not only focusing in the building, but also learning the how-to's of using tools, and the security and safety measures the profession entailed.
Although spin-off shows are usually short lived and less-likely to be successful, this wasn't the case with "The New Yankee Workshop", which aired for two decades until its cancellation in 2009. The reason? In Norm's words, he had already worked on every project he desired, and wanted to spend more time with his family. Luckily for fans, the entirety of the series' library is nowadays available on its website.
Other Media Appearances
It's not easy to summarise the career of a guy who has been in the entertainment world for over four decades.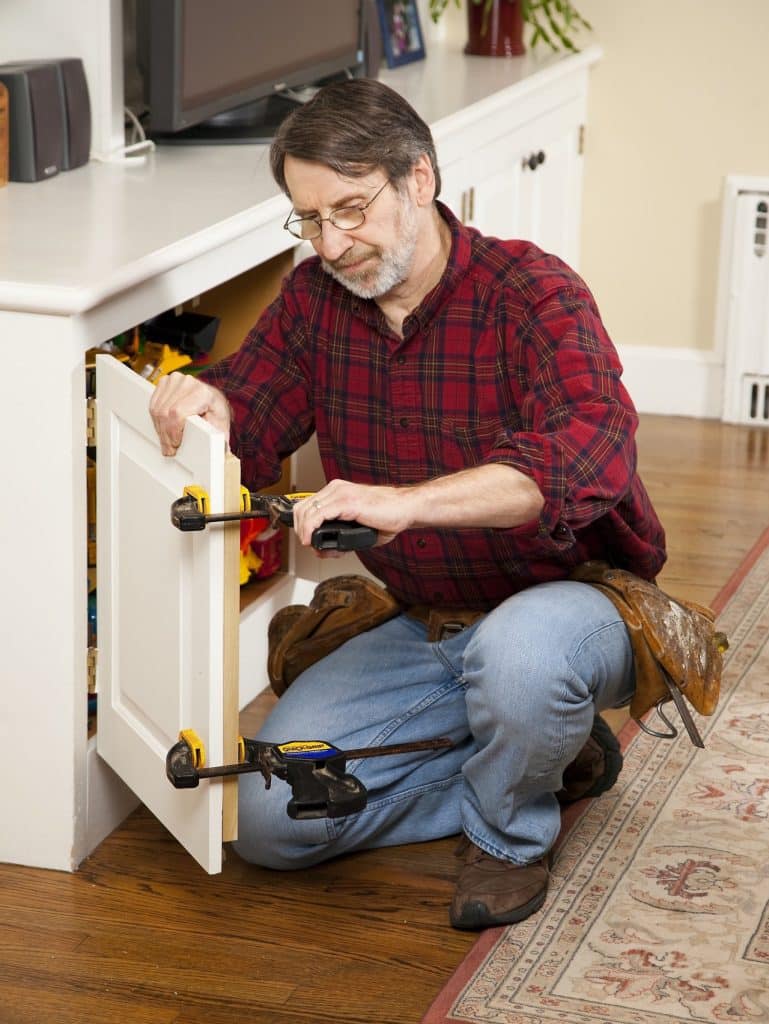 Besides appearing in the several shows from the "This Old House" franchise, he has been a guest star in children's TV series such as "Between the Lions" and "Where in the World Is Carmen Sandiego?".
Norm also starred in "House of Hoops", an ad-series for the international sportswear retailer Foot Locker. Other than that, he had a short stint as a voice actor in the animated series "Freakazoid", and made several appearances in talk shows as famous as "Oprah!" and "Entertainment Tonight", making it very evident of how much of a prominent figure he was for the media.
As if that wasn't enough, Norm's great influence in the "do it yourself" field led him to be invited to several events for carpentry educational institutions, even becoming a board member of the Massachusetts-based museum Old Sturbridge Village.
Books
Besides all of the aforementioned things Norm has done, he's also a published author of eight books, released in the span of twelve years. The first released in 1989 was entitled "The New Yankee Workshop", followed by four other books of the same type, which followed a similar concept of his TV show.
He also wrote "Norm Abram's New House", though this one was very different to any of his previous publications, making it more about his personal experience of building his own house, than that of educational carpentry work.
Although Norm Abram hasn't published any other book since "Ask Norm" in 2001, he had a prominent career as an editor and writer for magazines such as Fine Woodworking and Complete Remodelling, in addition to his column "Norm's Notebook" for the magazine edition of "This Old House", which are nowadays easily accessible through the show's official website.
Even if it has been so long since we saw Norm publishing something new, there's no doubt that he had a big impact on the carpentry field and became a name of reference in the "do it yourself" field for people of all ages.
Personal Life
While Norm Abram has a habit of keeping everything personal private, we at least have a grasp of the most important events related to his personal life.
Thanks for all your support! Where have I been? I was in #Italy enjoying all the great #architecture, like this door! pic.twitter.com/XzVuU25JDT

— Norm Abram (@NormAbramTOH) November 11, 2014
We know that he married his first wife, Laura Come in the 1970s, welcoming his first daughter Lindsey in 1979. However, for reasons unrevealed, the couple divorced in 1995, leaving Norm in charge of Lindsey, who at the time of the separation was barely 16 years old. He also got to retain ownership of the Colonial house he had built just a couple years before, and which was the subject of one of his books. As The Boston Globe stated back 1998, the house was beautiful but didn't have furniture, and was apparently 'lacking a woman's touch', very telling of how probably disheartening the situation was for the family.
In 1999, Norm married again, to Elise Hauenstein, with whom he welcomed a child, and to whom he's still apparently happily married to nowadays.
Awards and Impact
It's not unusual to hear people calling Norm Abram the "Bob Ross of carpentry".
However, if there's something very evident it's that Norm is his own person, whose long career, expertise and ability to inspire through his labors was gained on his own merit.
More than that, Norm has gained his fair share of awards. Besides the many Emmy Awards "This Old House " ended up winning, he was recognized with the Lifetime Achievement Award, an honor he won resulting from his contributions to the arts and craftsmanship.
His insistence regarding eye safety while working has been recognized as well, gaining him the American Academy of Ophthalmology's 2009's Distinguished Service Award.
However, despite all of that, Norm Abram remains a humble guy. Not even taking his title of "master carpenter" for granted, insisting it doesn't stop him from still learning everything he can, instead of thinking of it as the greatest level of knowledge someone can have in his field, proving once again why people love him so much.