Who is Lorna Patterson?
Lorna Patterson is an American stage, television and film actress, who is perhaps still best recognized as Randy in the films "Airplane!" in 1980, and its sequel "Airplane II: The Sequel" in 1982, among several other notable roles that she's secured during her career.
Where is Lorna Patterson Now?
Lorna has been away from the acting world since the early '90s, focused on other interests. She converted to the Jewish faith in the early '90s, and became concentrated on learning about faith, ultimately receiving her cantorial ordination from the Academy for Jewish Religion in Los Angeles.
Lorna Patterson Biography: Age, Childhood, and Education
Lorna Patterson was born on 1 October 1956 under the Libra zodiac sign, in Whittier, California USA.
She is a daughter of an actor father and a housewife mother., and became interested in acting at an early age; while still in elementary school, Lorna started pursuing a career as an actress. She was a member of the drama club in her elementary school, and continued on the same in high school. Furthermore, she practiced her acting skills at The Bird Cage Theatre during her high school years. Upon matriculation, Lorna enrolled at Rio Hondo College, but dropped out of studies after just a semester, to focus on her acting career.
Career Beginnings
After quitting college, Lorna started with the Musical Theatre Guild, where she spent the next five years before she made her on-screen debut.
In 1979 she secured several roles, first in the TV series "Lou Grant", and then as Shirley Brahms in the television movie "Beane's of Boston". The same year she starred in the television movie "The Lovebirds", and also appeared in the short-lived comedy series "Working Stiffs", starring Jim Belushi, Michael Keaton and Val Bisoglio.
Rise to Prominence
After a few initial minor roles, Lorna was selected for the part of Randy in the comedy film "Airplane", starring Robert Hays, Julie Hagerty and Leslie Nielsen. The film became an instant hit, which certainly helped Lorna's career. She reprised the role of Randy in the sequel in 1982, but between that, she was one of the four young women who share a Washington D.C. apartment during World War II, in the TV comedy series "Goodtime Girls", starring alongside Annie Potts and Georgia Engel, then she starred in the title role in the TV comedy series "Private Benjamin".
Lorna continued her career by appearing in several successful projects before her retirement in the '90s. She was Alexis in the TV series "Hawaiian Heat" (1984), then starred in the television drama movie "The Impostor" (1984), with Anthony Geary and Jordan Charney, while in 1985 she was Liz Drever in the TV mini-series "The Flying Doctors". Before the '80s ended, Lorna appeared in the TV series "Murder, She Wrote", and was Sgt. Tammi Rae Perkins in the Primetime Emmy Award-nominated TV comedy series "Major Dad", starring Gerald McRaney, and ended her career with a voice role as Leslie in the animated adventure film "Nick & Noel".
Personal Life, Marriage, Husband, Children
Lorna was married to actor Robert Ginty, best known to the world as Thomas Craig Anderson in the TV series "The Paper Chase". They met at a party organized for actors, and started dating after a couple of months.
The couple married in 1983 but there is no information when they divorced; however, before the divorce, they became parents to a child. In 1990, Lorna married her second husband, director Michael Lembeck, with whom she has welcomed two children. The couple is still married, and residing in Los Angeles, California USA.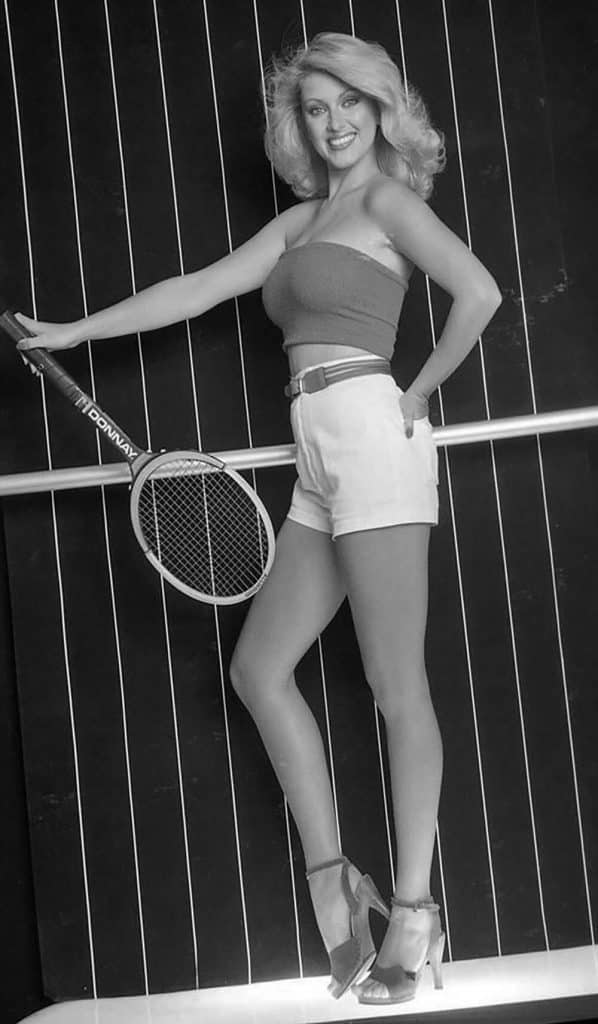 Net Worth
As of mid- 2021, Lorna Patterson's net worth has been estimated to be around $1 million, earned largely through her successful career as an actress, during which she appeared in more than 20 film and TV titles, all of which have increased her wealth.
Appearance and Vital Statistics
This prominent actress has brown hair and brown eyes. She stands at a height of 5ft 2ins (1.57m), while she weighs approximately 105lbs (48kgs). Her vital statistics are currently unknown.
Lorna Patterson's Husband, Michael Lembeck Short Bio
Michael Lembeck was born on 25 June 1948 under the Cancer zodiac sign, in Brooklyn, New York City USA.
He is the son of Harvey Lembeck, who was a famous actor and comedian, and Caroline Dubs. Of Jewish ancestry, Michael is the brother of actress Helaine Lembeck. He went to Beverly Hills High School, the class of 1966, together with Rob Reiner, Richard Dreyfuss and Albert Brooks. After high school, he studied drama at Los Angeles City College and Cal State.
His career started in the '60s, making his debut in the television movie "Gidget Grows Up" in 1969. Since then, he has made more than 50 film and TV appearances, while some of his most popular roles were as Max Horvath in the TV comedy series "One Day at a Time" (1979-1984), and as Tommy Ricardo in the 1979 film "The In-Laws".
He is also an accomplished director, making his debut in 1989 as the director of two episodes of the series "Doctor Doctor". Some of his most successful credits include directing 67 episodes of the TV series "Major Dad" (1990-1993), then 23 episodes of the TV series "Mad About You" (1994-1999), and 24 episodes of the TV comedy series "Friends" (1995-2000). Furthermore, he also directed five episodes of the TV comedy series "Everybody Loves Raymond" (1996-1997).
He then went on to direct such films as "The Santa Clause 2" in 2002, and "Tooth Fairy" in 2010, while from 2012 to 2017 he worked on the TV series "Baby Daddy". Most recently he directed several episodes of "Murphy Brown" (2018), and in 2021 he was the director of the film "Queen Bees". Furthermore, Michael is working on the comedy film "The J Team", which will star Tisha Campbell, Kyra Leroux, and JoJo Siwa.
Before Lorna, Michael was married to Barbara Deutsch with whom he has a child.
Michael Lembeck's net worth has been estimated at $13 million, as of mid- 2021.