Celia Weston is an American theater, film, and television actress. She is probably most famous for her roles in the movie "Dead Man Walking", and the television sitcom "Alice" as Jolene Hunnicut and Mary Beth Percy respectively. In that CBS sitcom, she just replaced Diane Ladd, and completed 90 episodes of the show. She has been in the entertainment industry for four decades, with over 40 roles in movies, about 17 TV appearances, and more than five stage plays. Celia was perhaps popular for her striking quote "My goal has always been to make a living and to have the respect of my peers. It's never been about stardom. It's about a good and challenging part".
Her enthralling performances have made her audiences cry, laugh and engage.
Early life, family, educational background
Celia Weston was born under the zodiac sign of Sagittarius on 14 December 1951, in Spartanburg, South Carolina. She changed her last name from Watson to Weston as there is a British actress who holds that name. She graduated high school in 1966 from Spartanburg Day School in North Carolina. With her interest in acting and through her mother's encouragement, she was able to overcome stage fright, although she was hesitant to continue with it as her father might not approve of her passion.
Later, she pursued her studies at Salem College in Winston Salem, taking double major course in Art and Psychology.
According to her, when she was in the institution, the head of the drama program came up to her and stuffed a flyer in her books, for the Mill Mountain Theater summer audition. Weston immediately flew to Roanoke and auditioned for the artistic director, and was accepted as the female lead for the season. She admitted that she didn't have any training, but it was in Mill Mountain Theater where she met graduates from the University of North Carolina School of Arts.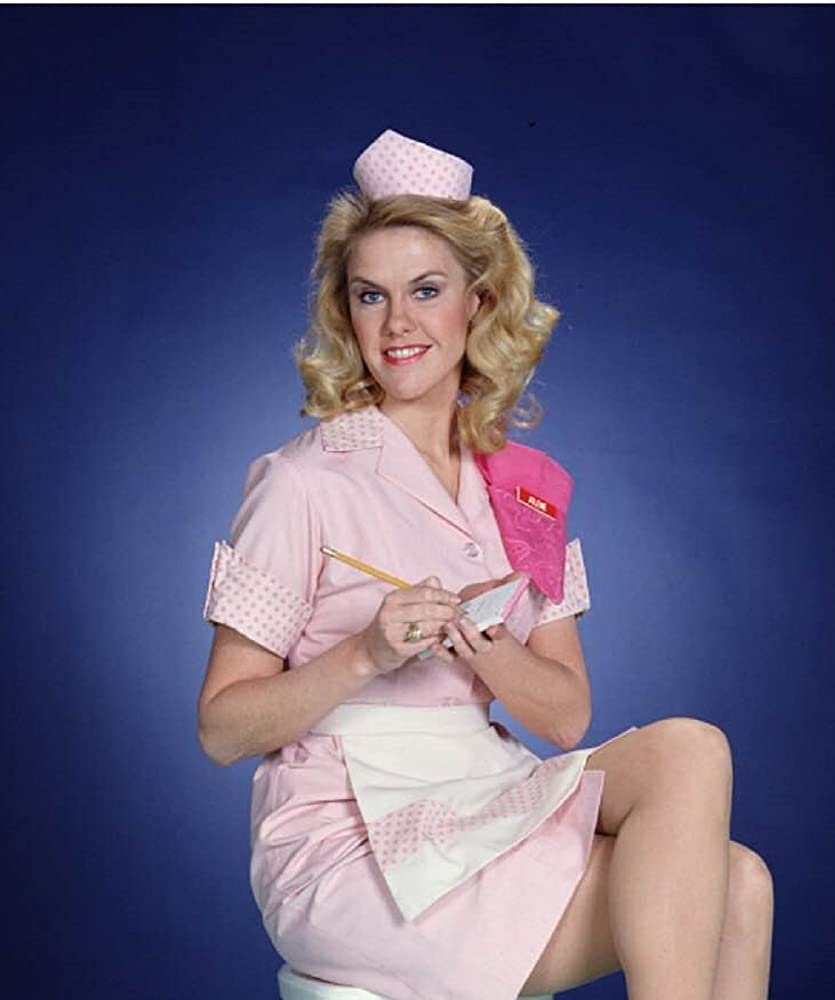 She then decided to study acting at UNCA at Winston, Salem, and earned an Artist Diploma in Drama, before moving to London to continue her training, and meeting other actors such as Lawrence Olivier, Constance Cummings and Ronald Pickup.
Career
Theater Actress
After training in London, Celia returned to the US in 1977, and studied with Uta Hagen, a German-American actress, and Herbert Berghof, an Australian-American actor. In 1979 at the age of 28, she made a huge leap with her Broadway debut as Maraya in "Loose Ends", which also starred Kevin Kline. In 1980, another production followed in which she played Lucinda in "The Lady from Dubuque". It took a while before she appeared on stage again, in 1995 when she appeared as Mrs Holly in "Garden District", followed by "Summer in Smoke" in 1996.
In 1997, a comedy-drama play entitled "The Last Night of Ballyhoo" gained her two nominations. One from Drama Desk Award for Outstanding Featured Actress in a Play, and a Tony Award for Best Featured Actress in a Play. She also played the role of a mother in "True West" (2000). In 2017, she appeared as Aunt Ruth in "Marvin's Room".
Movie Actress
Weston's first movie was released in 1981, a British-American comedy film entitled "Honky Tonk Freeway". The movie that won her a nomination for Independent Spirit Award for Best Supporting Female was entitled "Dead Man Walking" in 1995, in which she played the role of Mary Beth Percy.
In the same year, she was Amelia in "Unstrung Heroes", and in 1996, Valerie Swaney in "Flirting with Disaster".
She became busy with other films such as "Celebrity" (1998), "The Talented Mr. Ripley" (1999), "Snow Falling on Cedars" (1999), and "Ride with the Devil" (1999). In 2001, she appeared in three movies, one of which won her another nomination for Screen Actors Guild Award for Outstanding Performance by a Cast in a Motion Picture. The movie was entitled "In the Bedroom", and the other two movies were "K-PAX", and "Hearts in Atlantis".
Celia did not take a break from acting; in fact, from 2002 until 2020, she constantly appeared in films, from "Igby Goes Down" (2002), "Invasion" (2007), and "Hulk" (2008), , to the "Freak Show" (2017), and "The Secret Dare to Dream" (2020).
Television Actress
Celia made her first television appearance in 1980, as Gloria D'Angelo in "Ryan's Hope". From 1981 to 1985, she played Jolene Hunnicut in "Alice" for 90 episodes, one of her shows that made a mark on the audience. She played various roles in episodes of other shows – in 1999 in "ER", 2001 for "Law & Order: Special Victims Unit", 2004 "Frasier", 2005 "Law & Order: Criminal Intent", and 2008 for "Desperate Housewives". Most of the spontaneous appearances she did were in top-rated shows, such as "Modern Family" (five episodes), "Memphis Beat" (16 episodes), "American Horror Story: Freak Show" (five), and in 2020 for "Hunters" (four episodes), and "Bless This Mess" (two).
Personal life, relationship
The 69-year-old actress has never been married, is still single and doesn't have any children. Her relationships have always been private, and she doesn't divulge any information about this matter. She resisted her family's wish to "marry well and complete my silver service".  Although she had apparently had one serious relationship, she has never been engaged.
Interesting facts
Celia had the chance to go to New York University, but didn't have the money, and her father died.
It brought her to UNCSA where a faculty invited her, to pursue her UNCSA diploma. In one of the articles released by UNCSA online, Celia said that the play "Waiting for Lefty" was a very difficult one, set during the depression era. She played the unfortunate woman with no shoes, food, and no way to feed the children. Being in the depths of despair was difficult for her to portray, and she could not empathize with the character's degree of pain. She was only 20 then.
Appearance, clothing style
Weston stands 5ft 8ins (1.73 m) tall, and weighs about 66 kgs (145 lbs). She has a slim body build, with vital statistics of 34-27-34, and a dress size of 6  (36 EU). She has blue eyes with blonde hair.
Net worth and salary
As of early 2021, Celia Weston's net worth is estimated at over $1 million.