• Former professional boxer, held multiple championships including the World Boxing Organization (WBO) featherweight title
• Born in Sheffield, England to a family of Yemeni descent
• Began boxing at age 7 and won his first professional fight at age 18
• Won multiple titles, including the WBO, IBF and WBC titles
• Retired at age 28 due to hand injuries, now worth an estimated $33 million in late 2022
Prince Naseem Hamed Wiki
Naseem Hamed – also known as Prince Naseem (he proclaimed himself as Prince of Boxing) or just Naz – is a former professional boxer. He held multiple championships, including the World Boxing Organization (WBO) featherweight title. To learn more about him, his boxing career, why he retired, and what happened to him, keep on scrolling through this article.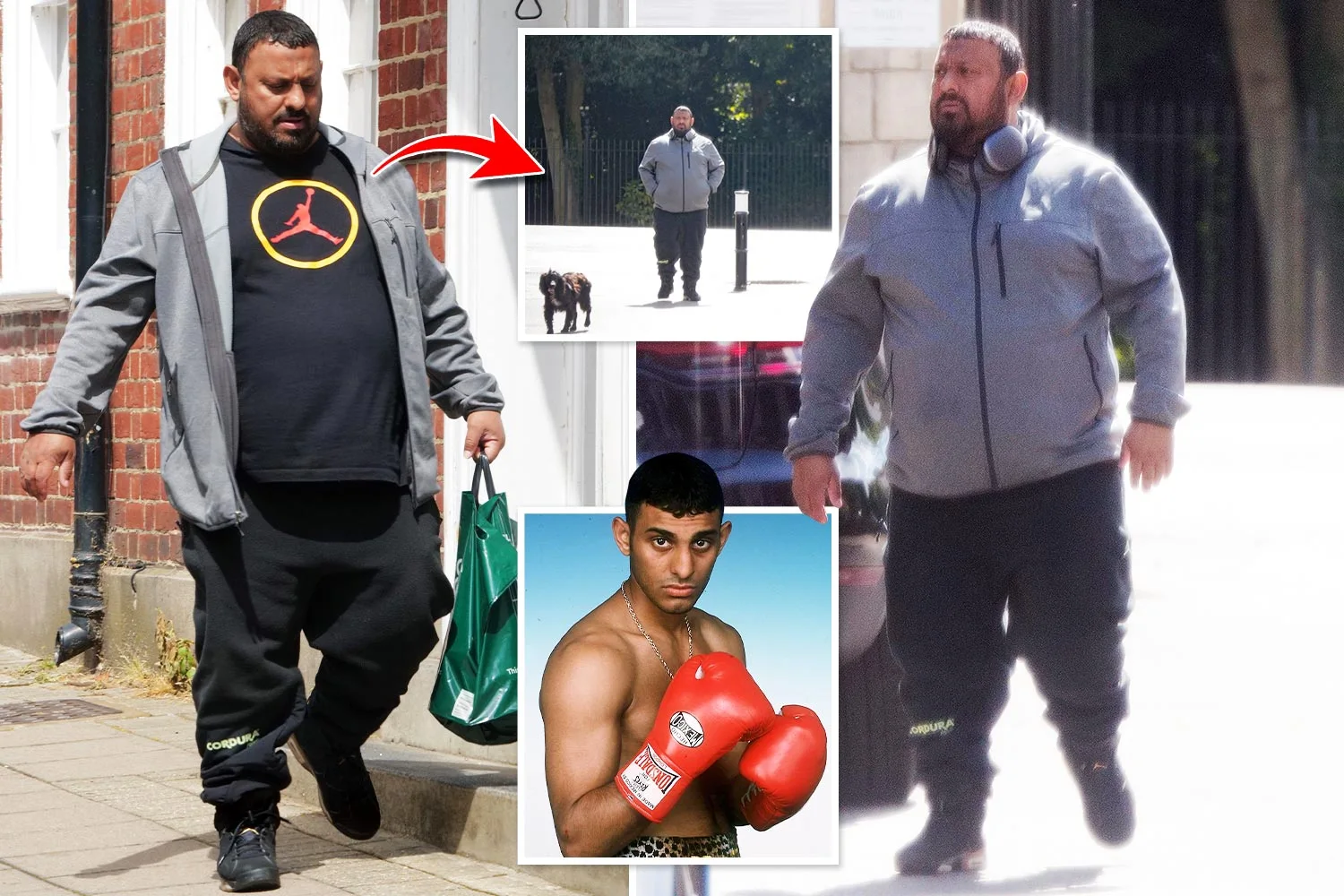 Early life, family, and education
Naseem Hamed was born under the zodiac sign of Aquarius on 12 February 1974, which makes him 48 years old as of 2022. He hails from Sheffield, South Yorkshire, England, and holds British nationality. Naseem comes from a family of Yemeni descent.
His parents emigrated from Yemen wanting a better life for their nine children; they settled in Sheffield where they opened a small grocery store. Naseem began boxing when he was seven years old, and as he said, he knew that he would be a champion, adding that 'Allah wished it'.
He attended a local high school, and upon matriculating in 1992, he didn't go to college but pursued his boxing career.
Boxing career-beginnings
Naseem began boxing training at Wincobank gym under Brendan Ingle, an Irish boxing trainer and former professional boxer, who besides Prince Naseem trained three other world champions, Kell Brook, Johnny Nelson and Junior Witter.
From an early age, Naseem's southpaw style marked him out from the other boxers, and at the age of 18, he was already boxing professionally at flyweight. Aged 20, Naseem won the European bantamweight title after beating Vincenzo Belcastro, then in the same year (1994), Naseem won the World Boxing Council (WBC) International super bantamweight title, beating Freddy Cruz.
His popularity grew, and soon he signed for Frank Warren, an English promoter and boxing manager.
In 1995, Naseem faced Steve Robinson, a WBO champion, and won the title when the referee stopped the fight in the eighth round.
Naseem's next fight was against Manuel Medina, a Mexican boxer, who at that time was a two-time world featherweight title holder. Naseem won the match knocking out Medina in round 10.
Shoutout to the legendary Prince Naseem Hamed on his birthday 🥳

A British boxing icon – what's your favourite Naz moment? 🙌 pic.twitter.com/K97z5NV3qW

— Boxing on BT Sport 🥊 (@BTSportBoxing) February 12, 2021
In February 1997, Naseem defeated the long-time International Boxing Federation (IBF) champion Tom Johnson, known as 'Boom Boom', in a fight held at the London Arena.
Naseem's first defense of the WBO and IBF titles came quite easily for him; he knocked out veteran British boxer and European champion Billy Hardy in the first round.
In October 1997, Naseem had one of the best performances of his career defending his WBO title in his hometown against Jose Badillo, whose corner stopped the fight in the seventh round.
In late 1997, Naseem made his US debut, against Kevin Kelley, the WBC title holder, in a fight held at Madison Square Garden, in New York City. Despite the fact that he suffered three knockdowns, Naseem won by a knockout in the fourth round.
Title defenses (1998-2002)
In 1998, Naseem won fights against Wilfredo Vazquez, a three-time World Boxing Association (WBA) title holder, Wayne McCullough, a former WBC bantamweight title holder, and Paul Ingle, a multiple featherweight champion.
In October 1999, Naseem added the WBC title to his collection, winning the fight against Mexican boxer Cesar Soto.
One of Naseem's biggest victories was against Vuyani Bungu, Naseem knocking out this undefeated International Boxing Federation super bantamweight title holder in a fight held at Olympia, London.
Final fight
Prince Naseem's final fight was on 18 May 2002, at London Arena. His opponent was Manuel Calvo, the European champion, for the International Boxing Organization (IBO) World featherweight title, which Naseem won on points over 12 rounds. After the fight, he said in his interview with Ian Darke, that he would soon be back in the ring. However, for years, his fans weren't sure if he'd retired or not.
What happened to Prince Naseem Hamed?
Naseem was 28 years old when he stopped boxing, saying that he retired mostly because of problems he had with his hands –  multiple fractures and several operations. In one of his interviews, Naseem said that his hands were 'falling apart', boxing became painful, and so he lose his punching power. Before a fight, he would have cortisone injections to take away the pain, and after the fight, his hands would be swollen.
Naseem added that he misses boxing, and had hoped that his hands would recover, however, in the end he retired. In 2015, he was part of the class for the International Boxing Hall of Fame.
Car crash
In March 2006, Naseem was driving his McLaren-Mercedes SLR when he was involved in a major car accident. He collided with a vehicle driven by Anthony Burgin, who suffered multiple fractures, and was deemed unable to work due to brain injuries.
Naseem pleaded guilty, and was sentenced to 15 months in prison and a four-year driving ban. He was imprisoned for 16 weeks before being placed under Home Detention Curfew and monitored by an electronic tag beginning on 4 September 2006.
Wife and children
Naseem is a Muslim, and his then-girlfriend Eleasha was a Roman Catholic; he was anxious about what his parents would say. When the two began talking about marriage, Naseem told Eleasha that she needed to convert to Islam if she wanted to be his wife. Some people commented that this was a big thing, and Naseem said that he expects his wife to live the same way that he lives, and that their children needed to be brought up in accordance with his religion.
The two married in a secret location in 1998. The mother of the bride didn't attend the wedding ceremony, since it was strictly Muslim.
They have two sons, Sami Naseem Salem Hamed and Aadam Hamed, both now learning boxing skills.
Net worth
Naseem was raised in modest surroundings, sharing a room with two brothers and a sister, and when he began earning as a boxer, he bought luxury houses for his parents and every one of his siblings.
He's known for his car collection.
As of  2002, he was the United Kingdom's highest-paid boxer, and as of late 2022, his net worth has been estimated at over $33 million.