• Chasing Classic Cars is an American reality documentary series which focuses on the restoration and auctions of old classic cars.
• It debuted in 2008 and has aired for sixteen seasons.
• Presented by Wayne Carini, it originally aired on the Motor Trend Channel and moved to the Discovery Channel.
• Roger Barr was a top specialist and go-to technician on the show, appearing in more than 43 episodes.
• After suffering health issues, Roger retired from the show and currently resides in New England.
'Chasing Classic Cars' is an American reality documentary series which, like 'American Restoration' and 'Counting Cars', focuses on the restoration and auctions of old classic cars. The only true difference about 'Chasing Classic Cars' is that the show more often tends to feature cars one would no longer commonly find on the road, rather intentionally seeking out cars some would consider as collectables.
It is also one of the oldest shows of its kind, having debuted back in 2008, and after airing for sixteen seasons, the show has seen numerous successes and, of course, honest failures.
This just in – all new hour-long episodes of CCC premiere this Wednesday 3_20 9pm/8c on MotorTrend TV!! https://t.co/3QVForuhkJ

— Chasing Classic Cars (@cccars) March 18, 2019
Presented by Wayne Carini, 'Chasing Classic Cars' originally aired on the Motor Trend Channel, but due to popular demand the show eventually moved to Discovery Channel where its success continued. 'Chasing Classic Cars' is your typical car show, mostly featuring the full process of finding and restoring automobiles with either historical significance or classic quality.
However, it is the kind of show that best suits viewers more interested in the technical aspects rather than the drama of other relatable series. The show has maintained a long standing honesty, truthfully depicting the failures of the show's choices in cars when concerned with the final auctioning of the featured automobile in every episode.
Sometimes an old classic car is worth restoring and collecting, but as the show often depicts, such investments don't always turn out as profitable as hoped.
Some of the cars featured on the show simply don't sell as well, and as such, the restoration cost often exceeds the auctioned price of the car in question, though the show never hides this truth from the viewers. Many, therefore, consider 'Chasing Classic Cars' more entertaining than most of the similar programs out there, often preferring to keep up with the show, and aside from the entertainment value, 'Chasing Classic Cars' tends to be far more informative.
Like most automobile shows, one technician, no matter how informed or experienced, can never do everything alone. This includes Wayne, who, although a formidable craftsman in his chosen line of work, often relies on the labour and advice of other specialists. One of Wayne's top specialists and go-to technician was old man Roger Barr, whom the viewers simply adored.
Roger quickly became a regular, appearing in more than 43 episodes, but sadly, following the thirteenth season, Roger mysteriously disappeared from the series. Because of his age and medical history, and also because fans were fascinated with the old veteran, his sudden absence caused a stir among viewers, who became concerned for his well-being.
Luckily, Roger hadn't passed away, despite that rumours out there would suggest, and we are happy to report that Barr is doing just fine.
What Was Roger's Role?
Despite Roger's popularity with the audience, few would actually know the details of Roger's history with Wayne, and of course 'Chasing Classic Cars'. For those wondering as much about Barr's presence on the show as they are concerned with his current well-being, here follows a short description of the role he played on the series.
Some might even be surprised about how interesting Roger's earlier life was, back before he became known on 'Chasing Classic Cars'. Born 15 January 1936, Roger grew up in his birth place of Staten Island, New York, where he expressed an interest in automotive engineering from a very young age.
As a child, he would often play in his neighbour's motorhome, observing as they worked on their cars, dreaming of one day becoming an aviation engineer.
Following his high school career, Roger joined the US Air Force during the 1950's. He was stationed in Germany where he worked as a mechanic, earning his license for Aviation Engineering in 1953. While in Germany, Roger also gained his earliest introduction into motorsport racing, something that would eventually become a passion of his.
During that time, he served as a back-up driver for various teams, taking to the circuit if the team's top racer forfeited for any reason, such as technical or medical issues.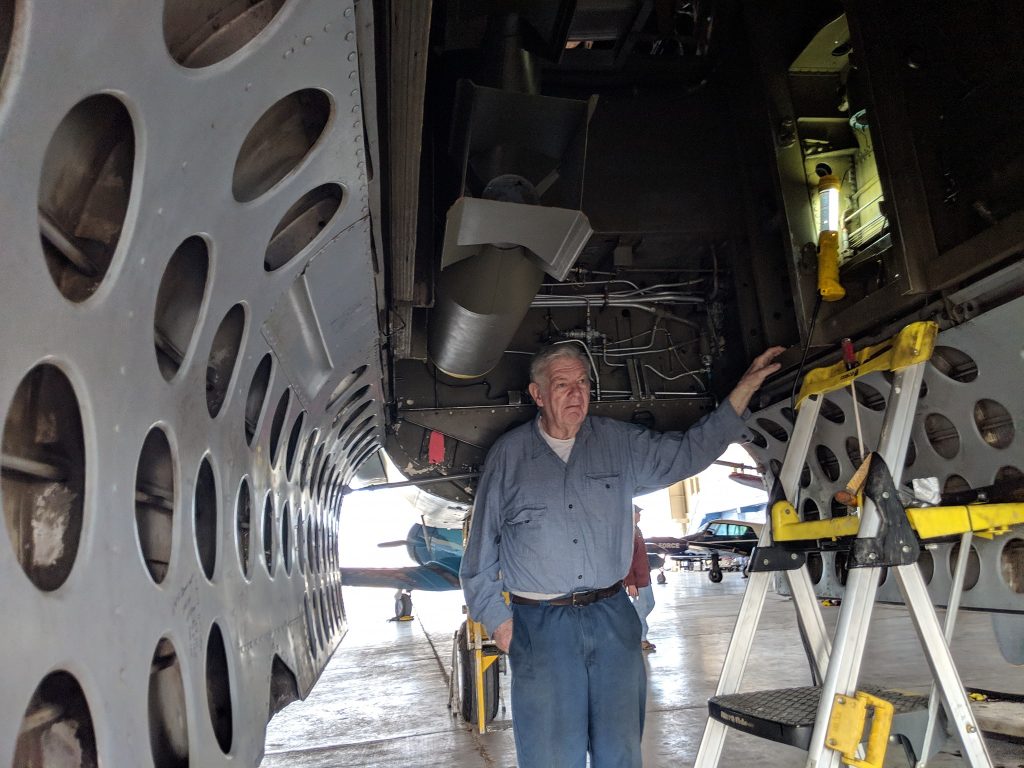 After completing his service with the Air Force, Roger returned to the States where he began by working in various workshops, until eventually opening and managing The Foreign Car Shop in Glastonbury, Connecticut.
Roger also expressed an interest in racing, and participated in a variety of competitions, which included the Formula-V, and Formula-A Continental Championships, all of which occupied his time during the 1960's. Roger even won a couple of championships, but eventually it became time for him to retire from the circuit.
While his workshop demanded the most of him, Roger made time in between to teach engineering at both Brown College and the University of Hartford, spending five years at each institution.
His Relationship With Wayne and 'Chasing Classic Cars'
Following his successful career as a racer and automotive engineer, in 2008 Wayne approached Roger with a proposition to appear on 'Chasing Classic Cars'. Wayne had become acquainted with Roger many years before, knowing the veteran engineer from his childhood through the connections his father, Bob Carini, had with the man.
In a blog, Wayne explained how he came to know Wayne, though no explanation is ever needed why he considered Roger as a consultant. With years of experience, and the credentials of a varsity lecturer, no one seemed more suitable than Roger.
According to Wayne, Roger and his father may not have been the best of friends, but they did rely on each other professionally.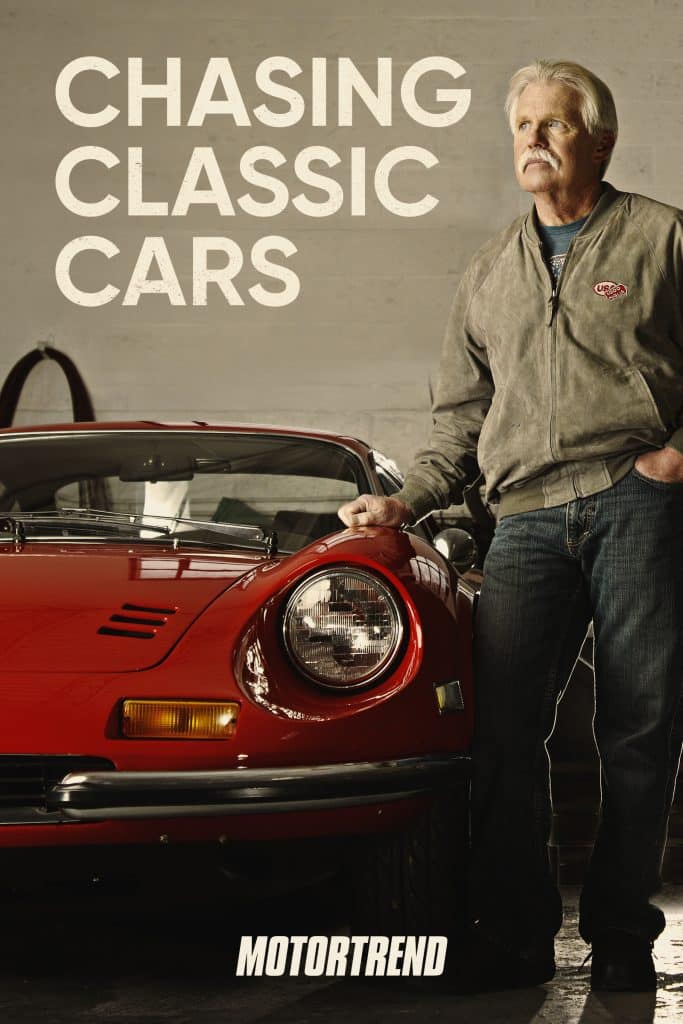 Wayne remembers that Bob often consulted Roger whenever a car in the family workshop needed mechanical repairs, especially if it happened to be a foreign model.
Likewise, if a car at the Foreign Car Shop needed body work done, Roger would always rely on Bob's expertise. As a regular business associate, Wayne often visited Roger at his workshop, though mostly to spy on the cars under Roger's care.
Since the Foreign Car Shop was situated so close to Wayne's school, it became a regular pastime, and thus the two formed an unlikely friendship. Naturally Roger agreed to Wayne's proposal, but because of health issues, his time on 'Chasing Classic Cars' became limited.
A History of Health Issues
By the time the world got to know Roger through his appearances on 'Chasing Classic Cars', he had already passed the seventy mark, and unfortunately at that age one's health becomes a concern. Despite his seniority on the show, Roger proved capable of anything they presented to him.
Regardless, during the thirteenth season in 2017, a knee injury caused his absence from the show. Shortly after his disappearance, Roger made an announcement on Facebook, informing his fans that he suffered from an unnamed illness, and also required surgery on his injured knee. A little while later, Roger made a full recovery and for a short time returned to the show.
Unfortunately, another accident at Wayne's workshop caused a second hospitalisation, forcing the old veteran to completely part ways with the show. At first, fans were concerned that it might be life threatening, but fortunately his family kept his followers informed on his Facebook account.
They shared all the information they could, and eventually announced that he'd made a remarkable recovery, though never shared details of his injury.
Where Is Roger Now?
According to most reports on Roger's current situation, he resides in New England with his wife, Sally.
Tonight at 10p/9c on an all new one hour episode of CCC Wayne chases after a flawless '61 Cadillac Coupe DeVille, takes a joy ride in a spirited '53 Nash Healey and raises big money for charity when he… https://t.co/e2ZpAjCQwv

— Chasing Classic Cars (@cccars) July 24, 2018
With a net worth estimated at $1.3 million, Roger is set for a comfortable retirement. However, the old busy body refuses to live out his final days lazing in the sunshine.
These days, it seems that Roger continues to work on cars, however, only for half day periods and mostly only as a consultant. Regardless, because of his health and age, it doesn't seem likely for him to return to 'Chasing Classic Cars'.
Though fans might miss Roger, as they say, 'the show must go on', and even without him, 'Chasing Classic Cars' remains classic entertainment, pun definitely intended. If you simply can't get enough of all the old vehicles featured on the series, then feel free to keep watching the show.