• Reality TV is heavily criticized, but is still a platform for many people to show the best and worst of themselves
• Series such as "Bering Sea Gold" quickly became the embodiment of unexpected success
• Scott Meisterheim was infamous for his personality and was eventually fired prior to the fourth season
• He had legal problems with child support payments and had to return to Alaska to make payments
• Scott is still working in Alaska's gold extraction business, but his temper and alcoholic habits remain in place
Reality TV is heavily criticized, but all in all, no one can really deny that the genre has become a platform for many people to show the best and worst part of themselves for the world to see.
The same could be said about the viewers. While the most famous and profitable reality series focus on showcasing perfect and eccentric celebrities, simpler and more down-to-earth shows have found their audience niches as well. In the latter category, series such as "Bering Sea Gold" quickly became the embodiment of what being unexpectedly successful means.
Who would have known that showing a group of people dredging gold off Alaska's sea coast would be so entertaining? We don't know, but its success it's undeniable and as expected, it eventually led the audience to deeply care for the show's cast, even when it came to guys deemed infamous, such as Scott Meisterheim.
So what happened to him? Why did he leave the show and what is he doing now? Take a seat as we go through the drama-filled life of Scott Meisterheim.
Why Did He Leave The Show?
If you ever watched "Bering Sea Gold" when Scott Meisterheim was in it, you might well know that his personality wasn't the kindest out there. It wasn't rare for him to get caught in arguments with some of his fellow cast members and the Wild Ranger's crew.
Nonetheless, what most people don't know is that off-camera things weren't any better. As it's been reported, Scott often had harsh verbal arguments with the show's staff, and even if a physical fight was never reported, he was quickly on Discovery's producers' bad side. The many confrontations and the staff's difficulty in dealing with Scott's temper eventually led them to cut him prior to the fourth season.
However, as Scott's manager told the website M Live, the reasoning behind his firing wasn't his personality, but the fact that the network had decided his 'story has been told' already, as in they didn't feel his presence was necessary for the show's future direction. Of course, while this statement could be taken as the official cause of his termination, it left many unanswered questions.
As the whole situation was so unclear and the network didn't bother with further information, people assumed that Scott's bad temper and difficult relationship with almost everyone involved with the show caused his termination.
Legal Problems
If you thought that Scott Meisterheim's overly dramatic time in "Bering Sea Gold" was enough for a lifetime, we have some further news for you. In 2015 his life took a turn for the worse when a judge in his native Kalamazoo, Michigan issued an order of arrest in his name.
The reason for becoming a wanted man is not as shocking as you might assume though. If you paid attention to his words during the time he was in "Bering Sea Gold", maybe you remember he was always sincere about his past, and specifically mentioned a couple of times that he had children back home who he had to leave behind for his gold search.
At this point you're probably guessing right where we're going with this. It turns out that by 2015, Scott owed over $21,000 in child support to his teen daughter. As stated in the warrant, Scott had stopped paying his arrears the year before, following his termination from "Bering Sea Gold". Prior to that he had apparently been up to date with payments, but the abrupt cut of his income had obviously affected him, to the point he couldn't make the $900 a month established in the child support agreement.
What Happened To It?
While his legal situation seemed to be bad for Scott Meisterheim, it was most likely eventually resolved.
After the arrest order issued his, Scott stayed away from Michigan in order to avoid jail, but also paid $10,000 of his arrears. The money was lent to him by an unknown source, and although the warrant remained active, the judge agreed that if he made the rest of his payments in the near future, prosecutors would reconsider his case.
As it turns out, that wasn't the first time Scott had fallen behind in child support payments. Following his divorce from the mother of his child in 2006, he had agreed to pay barely more than $500 per month, but by 2011 he had failed to make payments and owed $10,000. He was eventually able to catch up after he debuted in "Bering Sea Gold", and apparently paying on time for the two following years before his financial situation worsened.
Fast forward to late 2015, Scott assured the media that he would return to Alaska to take a job in the sea dredging business again, to be able to afford the rest of his payments.
However, as no further updates have been made regarding the case, we can only hope that Scott achieved his goal.
What Is He Doing Now?
It's hard to tell in detail what Scott Meisterheim is doing nowadays. While his last Instagram update dated 2017 doesn't reveal a lot about his life back then, his personal Facebook profile has recently been updated, though he still doesn't give much information about his current whereabouts. Regardless, it seems that he's still working in Alaska's gold extraction business, as the only recent pics one could find on his account are of that.
Has his temper taken a turn for the better in recent years? That's impossible to know at this point, but after a quick internet search, it seems that people were deeply interested for a while about his whereabouts as well. Particularly, on a Facebook group updated for the last time in 2016, which served people to apparently 'spill the beans' about Scott, someone commented that not only was he still working in Alaska, but that his temper and alcoholic habits were still in place, regardless of the passage of time.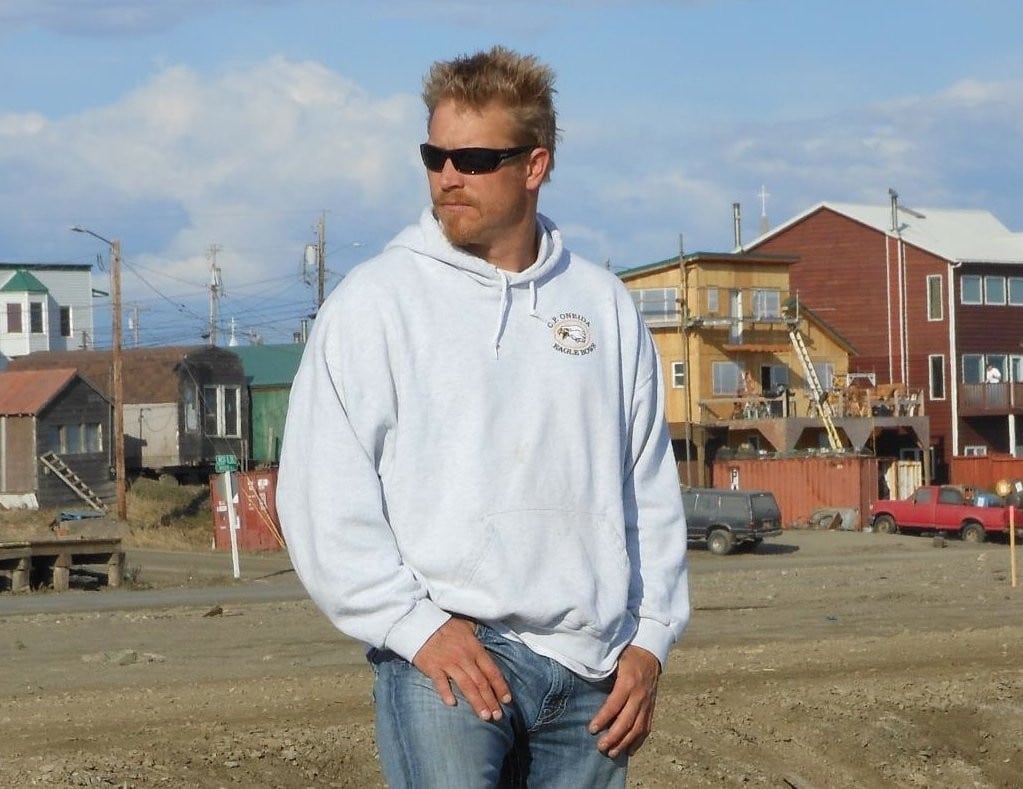 Who Is Scott Meisterheim?
Perhaps because of his seemingly problematic nature and likeness for scandal, Scott Meisterheim is not a fan of revealing too much about himself on social media, or even in the couple interviews he gave during his time in "Bering Sea Gold".
This means that while we would like to tell you in detail about his early life and education, it's not possible. Nonetheless, some other interesting details about him have been revealed throughout the years, such as that Scott worked in home building and repair projects, then besides getting into the gold dredging business, he also worked in oil extracting operations in Alaska.
When it comes to his personal life, we can assure you that he's been married at least once, though that relationship ended in divorce in 2006. Scott himself has confirmed he's the father of three daughters, whose names are Mikayla, Sierra and Sydney, resulting from his relationships with three women who lived in Michigan, Montana and Arizona respectively.
Will Scott Meisterheim be able to swallow his pride get back to dredging? #BeringSeaGold pic.twitter.com/04AIGQAeN3

— Bering Sea Gold (@BeringSeaGold) January 17, 2014
Other than that, the only glimpse of his relatives he ever let his followers see is a pic of himself, his oldest daughter, his brother of unknown name, and his nephew Tyler. In the pic, the children of the Meisterheim brothers look to be barely five years old, which led us to assume it was taken in the early 2000s.
Debut On TV
Even if his time in "Bering Sea Gold" wasn't the best, Scott Meisterheim was good at what he did. As the Captain of the dredger Wild Ranger during the first season, he seemed to have everything under control, even regardless of the arguments that often arose between him and his crew. However, by the second season, the situation wasn't as good – he was removed from his Captain's seat to take his own dredge management's project, added to the fact his former co-captain Todd Allen left the show and the ship altogether, citing Scott's alcoholic tendencies as the cause of his quitting.
Whether Todd had other reasons to leave is still in question, but Scott undeniably had a problem with his alcohol consumption. After joining a rehab program, he was unable to appear for the rest of the second season of "Bering Sea Gold".
Other than that, it seems that Scott's temper only got worse as his time in the show progressed. A couple of episodes of "Bering Sea Gold" made it very apparent that he wasn't on good terms with a lot of people onboard the Wood Ranger and other dredges. At the end, his stay in the show lasted two years and was showcased in 33 episodes in total.
The Fight
Are you wondering why Scott Meisterheim wasn't the Wild Ranger's Captain by the second season? Well, the answer entails a lot of drama.
It turns out that the ship's owner, Vernon Atkinson wasn't very happy with Scott's work as a captain for many reasons, other than angering the rest of the crew.
However, the audience didn't get to know the magnitude of Vernon's annoyance with Scott until the "Bering Sea Gold" reunion special aired following the conclusion of its first season.
In an incident reported by several tabloids, Vernon accused Scott of having a cheating attitude during his time as a captain, in addition to lying to him. However, the most serious of Vernon's claims was clearly the accusation that Scott was stealing from him and the dredge ship, though unfortunately no further information about this was ever publicly revealed.
As expected, Vernon's words weren't kindly received by Scott, and a physical altercation between the men soon ensued. After a brief fight, a lot of screaming and even thrown drinks, the show's production separated them, and that was the end of it.
While neither Scott nor Vernon pressed any charges against the other and their injuries resulting from it weren't very serious, the incident lived in the minds of "Bering Sea Gold" fans for a long time.
Net Worth
Taking into account that Scott Meisterheim has gone through many financial difficulties in recent years, added to the fact his current job and income is unknown, you might expect that his approximate actual net worth is hard to determine.
While it's well known his situation took a turn for the worst following his exit from "Bering Sea Gold", the previous state of his finances hadn't been very stable either, including missing child support payments. Nonetheless, during the times he appeared in "Bering Sea Gold" , he reportedly earned $160,000 per year, which makes it easy to understand why his fall from grace after his firing hit him so hard. However, unfortunately there's no record of how much he earned from dredging gold from the sea, though we assume his income from it wasn't as good as the show's salaries. Regardless, best estimations are that his net worth was over $250,000 before his dismissal, but then, did he really think that he could get away with not paying child support?
Scott's Portrayal In The Show
Some people say he was the villain of the show, while others affirm that he was just a bad-tempered guy with too much power. Either way, many people who ever saw Scott Meisterheim in "Bering Sea Gold" agree that he wasn't the easiest guy to get along with.
Regardless of any third party's opinions about him, Scott was always sure about who he was and what his personality actually is. As he affirmed during an interview, the way the show portrayed him wasn't something he liked in the least. His discomfort with it went so far that starting from the second season, Scott was unable to watch the show, so avoiding seeing himself in it.
Of course, one could either agree or disagree with Scott's statements, but it's undeniable that his personality played a big part in his success in the series, providing ready-made drama.
Even details regarding his child support debt or that he'd apparently abandoned his family for his job, were factors conveniently remarked during the time he was in it, which is something not easily forgotten, but is somewhat expected from any reality show.
Will He Return To The Show?
Fortunately, "Bering Sea Gold" is still on air after many years. However, as you might already expect, the chances of Scott Meisterheim ever returning to it are dim.
Even at the time of his firing in 2014, his agent affirmed that he wasn't in the least heartbroken by it, regardless of the effect such a big financial cut caused in his life.
Will he be missed on TV? That's something the audience should decide themselves, but if there's something undeniable it's that regardless of his difficult personality, Scott always provided us with a huge amount of entertainment.