• Brendan Penny is a Canadian TV and film actor born in 1978 in Ottawa, Ontario
• He attended and graduated from Fanshawe College and then attended the Lyric School of Acting
• He is best known for his role as Detective Brian Lucas in "Motive"
• His estimated net worth is over $2 million, earned through his extensive and fruitful career
• He has a Twitter account and an Instagram account with almost 60,000 followers
Who is Brendan Penny?
Mostly known as Detective Brian Lucas in the popular detective series "Motive", Brendan James Penny is a Canadian TV and film actor, born on 9 November 1978 in Ottawa, Ontario, Canada – his zodiac sign is Scorpio, he holds Canadian nationality, and is of French-Canadian descent, now aged 42.
Early Life
Not much information is known about his family and background, except that he has a younger brother and sister whose identities are unknown.
However, it is known that he attended and graduated from Fanshawe College in London, Ontario at his father's urging. After obtaining a Bachelor's degree in Accounting, he decided to move to Vancouver, British Columbia, to pursue an acting career. In 2002 he attended the Lyric School of Acting in Vancouver as a way to further enrich his knowledge and experience.
Career
His acting career began in 2015 with a series of minor roles in various TV shows, such as "Jake 2.0", "Supernatural" and "The L Word". He began attracting the public attention after landing a role in the teen drama series "Whistler", and then additional roles in other TV series such as "Blade: The Series", "Smallville", "Stargate Atlantis" and others.
In 2009 he was cast as the lead role in the Canadian sitcom "The Assistants".
His biggest role has been as Detective Brian Lucas in "Motive" a crime drama series which aired from 2013-2016 and was such a hit that its premiere garnered 1.23 million viewers, ranking it the number one Canadian series of 2012-2013. Some say that the format of the show resembles that of "Columbo"; the show follows the investigations of Detective Angie Flynn played by Kirstin Lehman alongside Brendan Penny, Louis Ferreira and Lauren Holly. In an interview Brandon discussed the challenges of portraying the role of a detective saying: "I normally play either deeply troubled people, or really, really nice people.
This is my first time playing a detective, or anyone with authority, for that matter. It is also the first time I have had to remember technical dialogue on a regular basis, which can be challenging." In 20017 the role garnered him a nomination for Leo Award for Best Supporting Performance by a Male in a Dramatic Series.
He also made various appearances in movie productions such as "When Jesse Was Born", "LTD" and "John Tucker Must Die". The latter movie was a great hit given its opening weekend was ranked in third place, surpassing everyone's expectations. As a versatile actor, he further showed his flexibility starring in a range of genres – in 2008 he starred in the fourth installment of the erotic thriller called the "Poison Ivy: The Secret Society", followed by roles in "Thomas Kinkade's Home for Christmas" and "Betsy's Kindergarten Adventures", etc.
In 2014, Brandon became one of the familiar faces of the Hallmark Movie and Mysteries Channel. He started with minor roles in "Along Came a Nanny", "The Gourmet Detective: A Healthy Place to Die", "In the Vineyard Series". In 2020 he starred as Andrew York in "The Secret Ingredient" and "A Little Christmas Charms".
For some time now, there has been an online debate concerning Brendan Penny and Joe Penny's potential biological connection. Many claim that the Canadian actor is related to Joe Penny with whom he shares the last name, some even saying that they are brothers. Joe Penny is a veteran actor mostly known for starring in "Riptide" and "The Jake and the Fatman".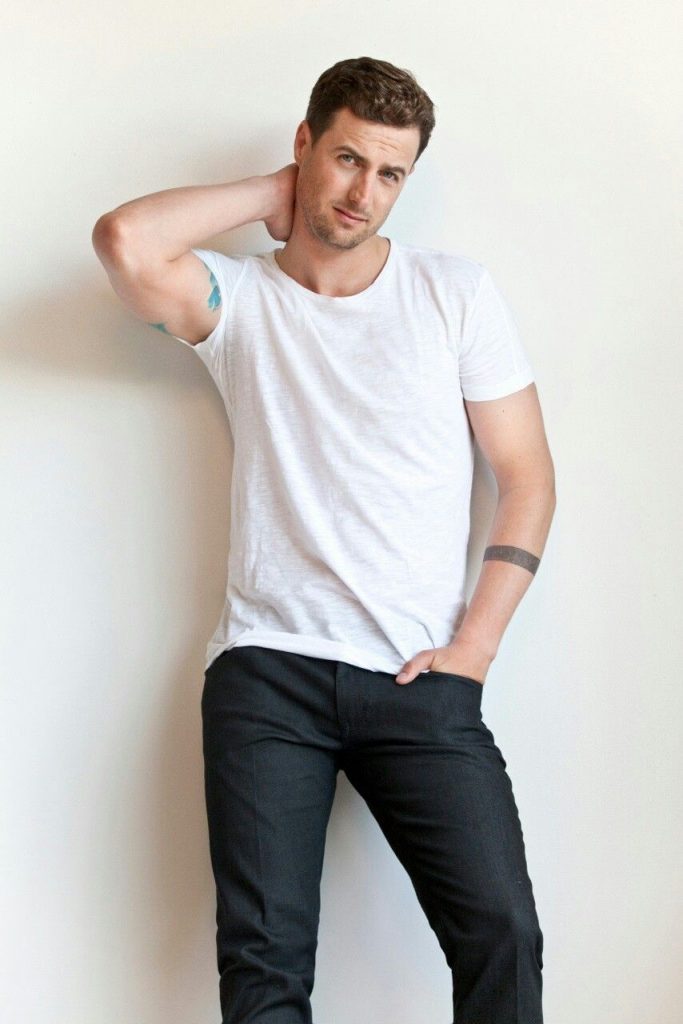 This English-born actor was one of the beloved faces of TV with more than 30 appearances in numerous TV shows and movies. However, maybe it will come as a disappointment to some fans, but the two actors do not share a biological relationship. Joe Penny is of Italian-English descent, while Brendan is Canadian.
Personal Life
Brendan has been married since 1 August 2010, however, the lady's identity has remained unknown to date. They reportedly married in a private ceremony away from the public eye. Despite the mystery entailing his wife's identity, one thing is definitely true; his wife is a marine biologist who likes to stay away from the limelight. Also they've welcomed two children into the family: a boy and a girl.
Even though Brendan himself shies away from sharing family photos, he tweeted about his new family addition and posted a photo of him and his child with captions "I never tweet family pics… but come on." Considering the media has been excluded from their private life, as for now the family of four is happily residing in Canada.
How much is his net worth?
Depending on sources, his estimated net worth is over $2 million, earned through his extensive and fruitful career. Given his achieved successes as a beloved face on Canadian TV shows and his impending contracts with Hallmark TV Channels, it's expected that his net worth will be augmented substantially.
Physical Stats and Hobbies
The star of "Motive" is 6ft tall (183cm) and weighs around 175lbs (79kgs) His hair color is light brown, while his eyes are blue. Surprisingly, Brendon is a fan of fishing, and likes to spend some of his free days on the river enjoying the tranquility and peace.
As a great animal lover he often shares photos of cats and dogs on his Instagram account.
What is Brendan Penny doing now?
As a continuation of his association with Hallmark productions, in 2021 he has starred in a romantic comedy "Beverly Hills Wedding" alongside Brooke D'Orsay, which premiered on 6 February.
The synopsis of the movies reads as follows: "When small-town wedding photographer Molly's baby sister gets engaged, she enters the budget-conscious couple in a contest and wins a dream wedding—an all-expenses paid, celeb-worthy event at a historic Beverly Hills hotel, thrown by 'planner to the stars,' Terrence Roquefort." Following the movie's premiere, Brendan gave an exclusive interview and an inside scoop about the latest love story.
Even though he is not significantly active on his social media accounts, he is known to share a photo or two on his Instagram account which has almost 60,000 followers. His captions on Instagram read: "Awesome dude who likes to do awesome stuff". Most of his posts are about his current projects with Hallmark Channel, with an occasional photo of his dogs and family.
We're only a couple days away from #TheSecretIngredient starring @theErinCahill and @BrendanJPenny on our TVs! Check out my preview and then tune in to @hallmarkchannel on Saturday, February 15 at 9 p.m. ET. #loveeverafter #hallmarkies #Hallmarkhttps://t.co/jz05a5Tc2M

— HallmarkForAllSeasons (@HallmarkSeasons) February 13, 2020
According to his posts on Instagram, he is a man who thoroughly enjoys trips to nature, explorations and fishing. He also has a Twitter account which has over 9,000 followers. In an interview he was asked about his social media and his Twitter account, he reaonded: "I find it is the best way to connect with fans. I'm not best for tweeting every thought like many others, but I always get back to my fans right away. I think that is important."
More about Brendan Penny
Brendon has his favorite actors with whom he would like to share screen someday. In an interview he said "In a dream world, Leo, Pacino and Philip S Hoffman would be the bomb. Those guys are in leagues of their own." Penny also professed his love for comedy and sitcoms saying that his dream role would be in a well written comedy.