• Oklahoma City has the best and toughest car races in the whole country
• Viewers of "Street Outlaws" know this very well and follow the cast's incredible car modifications
• Big Chief (Justin Shearer) is the most notable cast member; has been through some difficult times recently
• Daddy Dave (Dave Comstock) is the undisputed "King of the Streets"
• Murder Nova (Shawn Ellington) and Dominator (Joe Woods) have parted ways professionally, though their friendship remains
It's said Oklahoma City has the best and toughest car races in the whole country, and viewers of "Street Outlaws" know this very well. Season after season, the show's audience has been enthralled by the drivers' incredible car modifications, and their struggles to enter the legendary "The List".
However, knowing how dangerous the life of street racers can be, it's expected many people wonder what the drivers are up to nowadays.
Are they still racing or have they taken different paths in life? What happened to their cars and who of them had an unfortunate fate? Keep watching to discover what happened to the cast of "Street Outlaws".
Where Is "Street Outlaws" Cast Now?
Big Chief
The most notable cast member of "Street Outlaws" is indisputably Justin Shearer, better known by his racing name Big Chief.
It's really not a wonder why Justin loves cars and races started so much. At only nine years old, he used to watch the night races at the then very close Route 66 in his native Louisville. Though a few years later his family moved to Oklahoma, his hobby developed into a life passion which he would continue into his adulthood.
Regardless of his success, Justin has been through some difficult times in recent years. In 2015 he injured his spinal cord and bruised his lungs after a serious car crash. Fortunately he recovered well, even if his 1969 Pontiac LeMans was seriously damaged and left unusable.
Also in 2017, Justin faced several accusations of infidelity after surprisingly announcing he was divorcing his long-time wife Allicia, with whom he has two children. Not long after, it was rumored that he had a drug addiction, though he utterly denied those claims.
Fortunately for Big Chief, the negative experiences he has been through have not been enough to deter him. Nowadays, "Street Outlaws" is still airing, and life seems to be good for him.
Daddy Dave
His real name is Dave Comstock, but everyone knows him better as Daddy Dave. This guy born in Shawnee Oklahoma, has been racing in the Oklahoma streets for over three decades now, and is still going strong.
While the origin of Dave's nickname is still unknown, his title as the "King of the Streets" is indisputed. Long before appearing in "Street Outlaws", in 2009 Dave's racing skills gained him and his truck 1996 GMC Sonoma S10 a spot in the Speed TV's show "Pinks".
Besides his impressive career as driver, Dave is a family guy as well. He has two daughters with his wife Cassie, who regardless of how dangerous his profession is, has been supportive of him and the show.
Nowadays, Daddy Dave can still be seen in "Street Outlaws", proudly showing off the Goliath 2.0, his newly modified1963 Chevy Nova .
Murder Nova
Although Murder Nova's real name is Shawn Ellington, years ago he was also known as the "King Of The Streets" title holder. He was born in California, but moving to Oklahoma very early in his life in addition to being the son of an auto repair technician, undoubtedly awakened his interest in cars and racing from an early age.
These days Shawn not only owns his own auto repair shop – 187 Customs – but he also likes to share his passion for cars with his son Aiden, something of which his wife Erin is apparently supportive of.
Shawn is also still active in the street racing world, and has been seen showing off his newly modified Murder Nova in the "Street Outlaws" spin-off "No Prep Kings".
However, he's no longer racing alongside Big Chief, as they both parted ways professionally-wise, even if they assure their friendship remains in place.
Dominator
Many people know him for his cool-like personality and hard-working attitude. Dominator is admittedly one of the most well-liked guys in "Street Outlaws" and also very successful at racing.
Not much is known about Dominator's personal life, except that his real name is Joe Woods and he's married. The origin of his love for cars is well known though, as it started when he was only a teenager when he bought a 1956 Chevy Bel Air. This car was followed by other acquisitions, some of which he still owns to this day, as he admittedly doesn't really like selling his cars, and regrets letting go some of the few he doesn't have anymore.
Dominator inherited not only his father's talent as a mechanic, but also his hard-working ethic, so it isn't surprising to find out that Dominator has rebuilt and fixed the majority of his impressive collection of over 20 cars. These days he prefers to race with a 1967 Dodge Dart in "Street Outlaws".
Monza
Jerry Johnston is better known as Monza, or as the most-likely next "King Of The Streets" title holder. Racing since the 1980s, Jerry's experience is notably vaster than most of his fellow competitors'.
Now with over three decades on the road, Jerry surely knows what works on the Oklahoma City racing circuits. Maybe it's for this reason that in recent years he changed the precious Chevy Monza which gained him his racing nickname for the 1972's Camaro Rally Sport he drives now.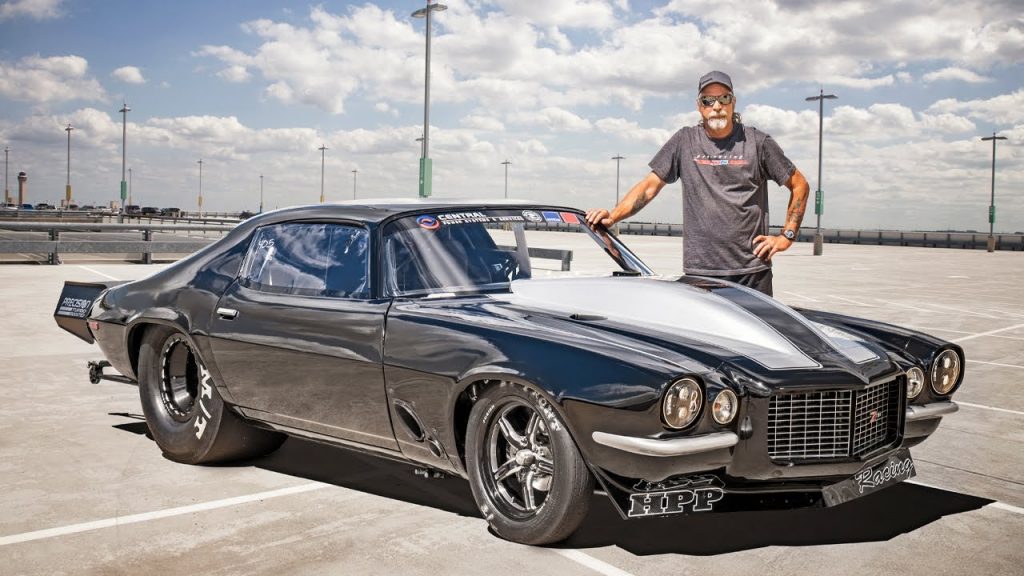 Monza's love for cars is not rare in his family though, as every Johnston apparently contributes to the success of Team Monza.
Despite the fact that his back problems led him to undergo a surgery in 2019, and miss the "No Prep Kings" event that year, Monza apparently isn't yet planning his retirement from the racing circuit, nor from the show.
Chuck
Chuck Seitsinger is one of the most notable drivers in "Street Outlaws". His experience goes far beyond the streets, and includes two professional racing titles, the first awarded by the Drag Racing Association as the Rookie of the Year in his professional debut, and then in 2004 for winning the championship Nitrous Express P/4 XBOX. His career extends to over two decades of experience, which makes him one of the veteran drivers of the show.
Outside of the racing circuit, Chuck has also found success as the owner of the auto repair shop Advanced Motorsports in Oklahoma city. He's also a happily married man and father of two girls.
More recently Chuck's health took a bad turn, when in May 2020 he was diagnosed with COVID-19, along with pneumonia and bronchitis. This resulted in him losing over 28lbs during his weeks-long stay in hospital, though the harsh situation wasn't enough to deter him. Chuck ended up recovering well, and expressed his thankfulness not only to the doctors who saved his life, but to his family, friends and everyone who sent him support messages.
Chuck still appears in "Street Outlaws", driving his shiny and powerful 1989 Ford Mustang.
Farmtruck
Farmtruck is undeniably a fan favorite in "Street Outlaws". As well as his fellow cast members, Sean Whitley started racing very early in life, though his more than obvious love for trucks is what sets him apart from the rest of them.
Sean started driving his father's 1956 Ford pickup and his mother's 1974 Dodge Dart in his early teens. While he couldn't race at the time, he lived close enough to Route 66 to know very well how the local racing scene worked.
However, Sean spent several years finding the perfect car for himself – one day he saw an AutoTrader Magazine's ad offering a "fast truck" for sale., which is how he ended up buying the Chevy Long Bed Truck he still owns, and his most favorite car to date.
While Farmtruck still loves his 1970s Chevy dearly, he recently bought a 1958 Cadillac for racing.
In addition to that, in July 2020 AZN and he premiered their own show "Street Outlaws: Farmtruck and AZN", a series recorded entirely by themselves which centers on the pair's efforts to keep working on their car projects during the COVID-19 pandemic.
AZN
Jeff Bonnet is better known for his nickname AZN, and for being one of the youngest cast members of "Street Outlaws". His experience as a driver is however enviable, despite his age, and his racing skills are not to be underestimated.
Jeff's first car was a 1996 Chevy Nova which he sold years ago, but luckily recovered in 2018. However, his favorite cars for racing are either a Volkswagen Bug from 1966 he recently bought and named Dung Beetle, or his loyal pal Farmtruck's 1970 Chevy.
Regarding his personal life, there's not a lot to say about Jeff. It's known he's of Taiwanese descent on his mother's side, and that his father taught him how to drive and even paid for his first car, but there's not a lot to say about his romantic life or relationships. Even when it comes to his social media, AZN prefers to keep it all in secrecy.
Besides premiering his show alongside Farmtruck, the racing pair are still recurring members of "Street Outlaws".
Kamikaze
It's unknown why Chris Day chose Kamikaze as his racing nickname, but his passion for speed is undeniable.
Kamikaze and the re-built Elco are coming for yooooouuuuuuuu. #StreetOutlaws #NoPrepKings pic.twitter.com/Eon1Y3Hzja

— Street Outlaws (@StreetOutlaws) February 4, 2019
Actually, even before he got into cars, he was already a skilled motocross biker.
Chris' love for car competitions became his full-time occupation after obtaining his license in his teens. In part he was influenced to follow this path by his father, who used to be a driver of cars and boats. Though on the other side, his childhood friend Big Chief probably played a role in it as well.
The first car Chris ever raced in was a Chevy, though he later changed it in favor of a 1981 Chevrolet El Camino named ElCo, which not only is as powerful as a car can be, but also has a sentimental meaning for him, as it originally belonged to his late friend Tyler "Flip" Priddy.
Unfortunately, the ElCo is nowadays going through some difficult times, after its owner crashed it in late 2020.
Luckily for Kamikaze, he escaped the accident unscathed, but it's unknown when the ElCo will be back on the road.
Doc
James Love is better known in the Oklahoma City streets by the nickname Doc, or as "The Street Beast", the name of his 1970 Chevy Monte Carlo.
James is pretty successful at racing, even once winning the title as "The King Of The Streets" after defeating his rivals Shawn "Murder Nova" and Justin "Big Chief". While he couldn't maintain himself at the top for a long time, he's still thriving and trying to recover his lost title as the best of "The List".
Things haven't been easy on James Love recently though – in mid-2020 he was in a car crash in Nebraska, and while Doc wasn't seriously injured, the Street Beast was almost completely destroyed.
This led James to take matters into his own hands, and sell his equipment in order to afford building a new car, and being able to enter the No Prep Kings event in 2021.
Who Has Died Of "Street Outlaws"?
Unfortunately, at least two cast members of "Street Outlaws" have died – the first was Tyler Priddy, also known as Flip. He was renowned for his great car building skills, and for his friendship with Big Chief and Kamikaze.
Flip is remembered for appearing in the first season of "Street Outlaws, though unfortunately he had no chance of seeing himself on TV as he died before the show's premiere. The cause of his death at 31 years old is still unknown, though it's rumored that it was a suicide, and not a car accident, as it was first speculated. He was the father of four sons.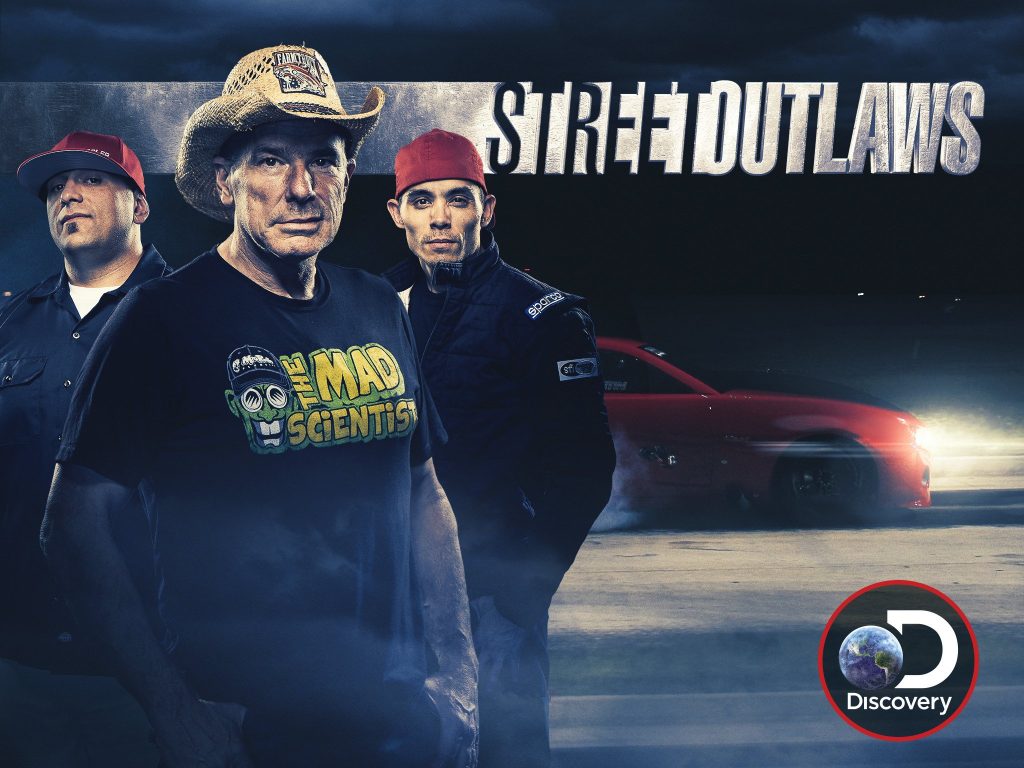 Later in September 2020 Christopher Ellis sadly died at the early age of 39. He was also known as Kentucky, and one of the most skilled mechanics at Justin Shearer's and Shawn Ellington's business Midwest Street Cars Automotive.
The cause of his death was an apparent heroin overdose, though his body wasn't discovered until a few days after his death.
Both Discovery and "Street Outlaws" cast sent condolences to Priddy's and Ellis' families after their respective deaths.
Despite the sad news about some of its cast members, "Street Outlaws" and its various spin-offs are on the top of Discovery's show schedule. Hopefully it's going to be like this for a long time, and every driver will keep on enjoying their life's passion to its fullest.