• Tila Tequila is the stage name of American social media star and TV personality Nguyễn Thị Thiên Thanh.
• She was born in Singapore in 1981 and raised in Houston, Texas.
• She initially became popular on various social media networks, and eventually starred in the dating show "A Shot at Love with Tila Tequila".
• Tila has released music and appeared in films, and launched her own line of e-liquids in 201•
• In December 2020, her estimated net worth is over $700,000.
Who is Tila Tequila?
American social media star and TV personality Nguyễn Thị Thiên Thanh, known better as Tila Tequila, was born in Singapore on 24 October 1981, meaning that her zodiac sign's Scorpio. She initially became popular on various social media networks, and eventually the most popular girl on Myspace; Tila was then offered to star in her own dating show "A Shot at Love with Tila Tequila", in which she dated both men and women as she's bisexual. Tila's show aired two seasons.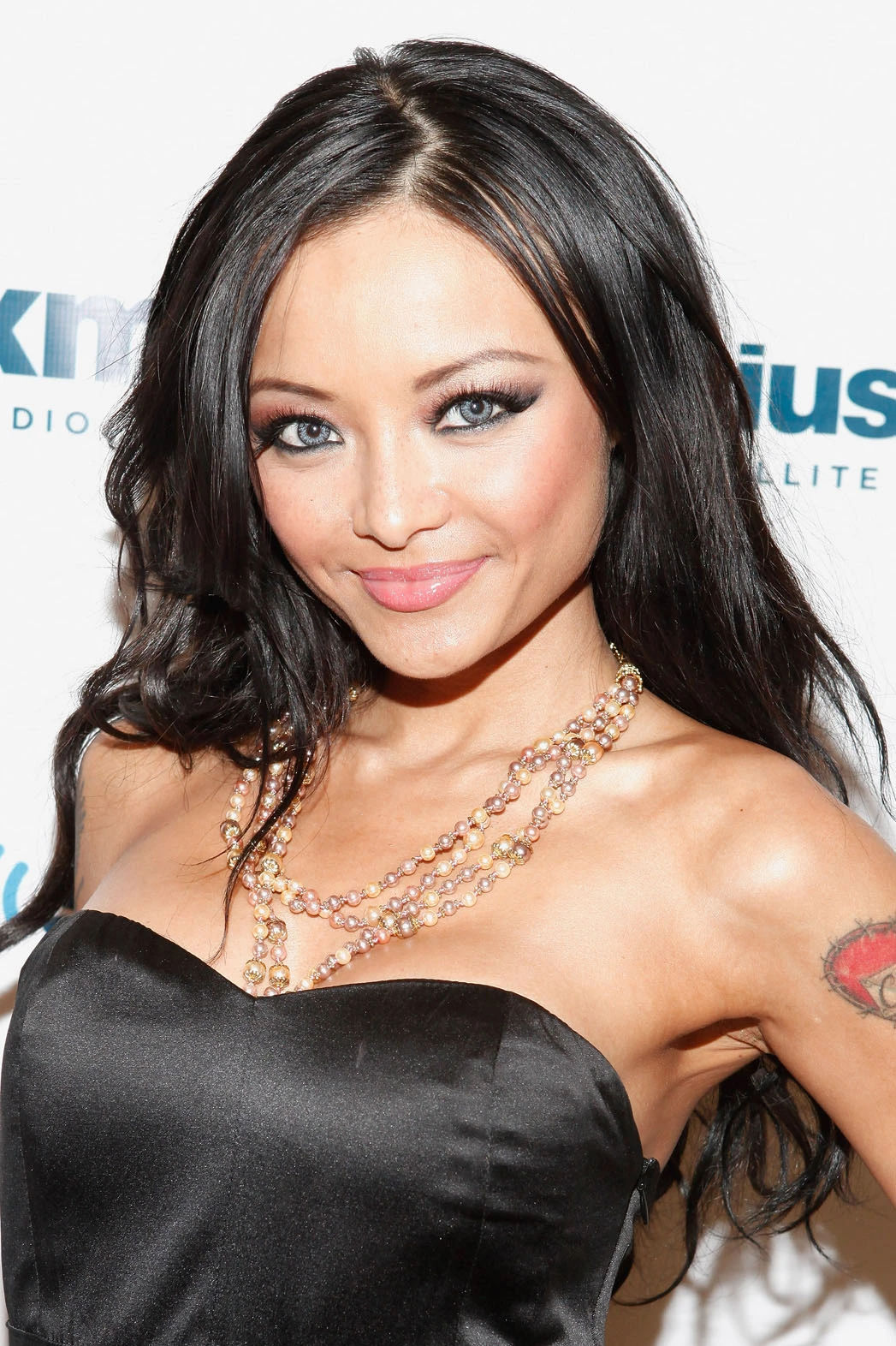 Education and early life
Tila spent only the first year of her life in Singapore, where she was raised by her Vietnamese parents who moved there following the Vietnam War; the family then moved to Houston, Texas. Tila has an older sister Terri, and an older brother Daniel.
She studied at Alief Hastings High School, and was a rather problematic teenager. Tila was 16 when she ran away from home, and spent several months living in Queens, New York City; she was also 16 when she experienced a drive-by shooting, and it's widely believed that she was 17 when she became pregnant, but suffered a miscarriage.
Tila matriculated in 2000, and then launched her modeling career, and moved to California.
Tila's career
She was 19 when a Playboy scout saw her shopping at the Sharpstown Mall, and invited her to pose nude; on 22 April 2002, Tila was Playboy's Cybergirl of the Week, while she then became the first Asian Cybergirl of the Month. She went on to pose nude for "Playboy" several more times.
She revealed in 2002 that she was interested in rock 'n' roll music, and founded the band Beyond Betty Jean, but they disbanded after around half a year, and Tila then became the lead singer of Jealousy, releasing a couple of songs prior to their disbandment.
She could then have been seen featured on the cover page of the magazine "Import Tuner", as well as in the video game "Street Racing Syndicate".
Tila hosted the first season of the dance competition show "Pants-Off Dance-Off" in 2006, and it was revealed in the same year that she was signed to the record label Will.I.Am Music Group. Her debut single "I Love U" was released on 27 February 2007, and was followed by her debut extended play (EP) "Sex" in March; the same year also saw her compete in the game-show "Identity", and appear in the sitcom "The War At Home", and the comedy movie "I Now Pronounce You Chuck and Larry".
Her second single "Stripper Friends" was released on 9 October 2007, and was followed by "Paralyze" in April 2008, On 2 December 2008, Tila published her book "A Guide to Love, Fame, Happiness, Success, and Being the Life of the Party".
In 2010, she changed her stage name to Miss Tila, wanting to revamp her image, and released her new single "I Fucked the DJ", followed by her EP "Welcome to the Darkside" on 11 May 2010, which remains her only EP to receive mostly positive reviews.
A sex tape featuring Tila and two other women was leaked in 2010, and she went on to star in a sex video in 2015, which won her an AVN Award for Best Celebrity Sex Tape.
In May 2015, Tila revealed that she was making new music, and in July teased her new song "Drunk Dialing". In August of the same year, she joined the 16th season of the reality show "Celebrity Big Brother", but was removed from the house after she had expressed her support and affection for Adolf Hitler. The single "Drunk Dialing" came out on 4 December 2015, and Tila then launch her own line of e-liquids, together with Blaze Vapors.
Since 2010, she's been running her celebrity blog site MissTilaOMG.com, and has since 2018 been selling her own artwork on the internet.
YouTube channel
Tila also has a YouTube channel, which she launched on 21 August 2010; there are today close to 5,000 people subscribed to it, while all her videos combined have been watched over three million times. She hasn't uploaded any videos for around 10 years now – her most popular "NY Ink: Tila Tequila" was uploaded on 25 January 2012; it has since been watched close to 1.3 million times, and features her getting a new tattoo.
Love life and boyfriend
It was believed in 2007 that Tila was romantically linked to Bobby Banhart, who had won her dating show "A Shot at Love with Tila Tequila"; it was announced that they had split only a couple of months after the show had ended, however, Bobby revealed that they never really dated, and that he wasn't even given Tila's number.
Tila revealed that she was lesbian in 2008, stating that she wanted to choose Dani Campbell as the show's winner, but that the producers didn't allow it.
She became engaged to heiress Casey Johnson in December 2009, but Casey died on 4 January 2010, from complications caused by diabetes.
In 2013, Tila began seeing American singer Thomas Paxton Whitaker, but they broke up apparently because of his bad financial situation.
Tila gave birth to her daughter on 16 November 2014, and her second daughter followed in September 2018; the name of the girls' father, or perhaps fathers hasn't been disclosed.
Interesting facts and hobbies
On 6 September 2009, American former professional Football Player Shawne DeAndre Merriman, Tila's former boyfriend choked and restrained her, and was then arrested. She sued him for $1.5 million, but the case was dismissed in February 2010.
Tila attempted to commit suicide in March 2012, by overdosing on pills; she entered a rehab program on 7 March 2012, completed on 5 April of the same year
She (says she) believes that the Earth is flat.
Tila's recently launched her new Instagram account, and there are only close to 15,000 people following her today, while she's posted 12 pictures and videos.
Her favorite actresses are Emma Watson and Kate Winslet, and some of her favorite movies are "This Is the End", "Noah" and "The Bling Ring".
Height, eyes and wealth
Tila's age is 41. She has brown eyes and blonde hair, weighs about 100lbs (46kgs) and is 4ft 11ins (1.5m) tall.
Her net worth's been estimated at over $700,000, as of December 2022.