• Reality TV show "Bering Sea Gold" has been on the air for many seasons, featuring cast members such as Zeke Tenhoff
• Zeke's whereabouts and financial situation were unclear after his exit from the show, but in 2021 he returned as the Captain of The Black Swan
• Zeke's career in gold dredging has been successful, with estimations of his findings close to $1 million
• Zeke had a highly-talked about romance with fellow cast member Emily Riedel, and is currently believed to be single
• The show has been renewed for a 13th season, with high ratings and fans' enthusiasm for the cast members
Going from rich celebrities to humble people working for a living, it's undeniable that reality TV has a place for almost everyone in the entertainment world.
This concept becomes very real with "Bering Sea Gold", a Discovery Channel show which season after season has kept the interest of millions of viewers in the US and internationally.
While "Bering Sea Gold" is not one of those shows which have drama and altercations as their main focus, some unfortunate incidents involving its cast members have happened in the past. It's due to this that viewers often express concern about the cast's whereabouts, their life off-camera, and even wonder if they're making enough money from their gold operations to afford a good life.
In this regard, it's somewhat expected that fans pay special attention to Zeke Tenhoff, Captain of several dredges, and one of the show's longest-running cast members.
So what is he doing now? Is he still in the series? Does he still work in the gold dredging business or has he moved on? This and more we will tell you in this vid!
What Happened To Zeke Tenhoff?
It's pretty normal that "Bering Sea Gold" fans have a good image of Zeke Tenhoff . Although he wasn't necessarily the nicest man around the gold dredging operations, his work drive and imaginative ways of making the business profitable make him one of the show's most memorable cast members.
It's only expected that by having so many good traits, fans missed him when he stopped appearing in "Bering Sea Gold" after the ninth season's completion. His sudden disappearance wasn't explained by Discovery nor his fellow cast members, leading people to believe he had been fired from the show, or that something bad had happened to him. At some point, even rumors about his possible death were pretty strong.
So what exactly happened? The truth is that the reason behind Zeke Tenhoff's disappearance from "Bering Sea Gold" hasn't been publicly revealed. It's rumored that his financial problems led him to find another, more profitable job elsewhere, while some websites have even speculated that he faced addiction problems during those couple of years. Whatever actually happened, during the years he was away from TV, Zeke's personal Facebook account was constantly updated, making us think that maybe he just needed a break.
What Is He Doing Now?
While we don't know what Zeke Tenhoff was doing between 2017 to 2020, nowadays he's doing more than well. In 2021, he made his long awaited return to "Bering Sea Gold" as the Captain of The Black Swan. He's also credited as the series' 'mad scientist' for his innovative methods of sea gold extraction, which have proven helpful during the show's 13th season.
Before his exit from the show, Zeke's financial problems were a recurring topic in the series. According to The Hollywood Reporter, back in 2013 Zeke had over $200,000 in debt for health-related costs, and in the following years, his situation didn't seem to improve that much. That's how he ended up partnering with his fellow cast member Emily Riedel, forming a team in which he was the mastermind behind the operations and captain of the ship, while she provided him with financial support.
Will Zeke and Emily's business strategy pay off? Only time will tell. For now, he seems to be glad to be back searching for gold in Alaskan waters, and judging by the series' fans' positive reaction to his comeback, we could assure that the feeling is reciprocal.
Does He Still Own The Clark?
If you've been loyally watching "Bering Sea Gold" for the latest seasons, you might know that many things have changed or been renewed as its cast have found inventive new ways of gold dredging. However, if you haven't kept up to date with the show that much, you would be surprised to find out that some of the vessels and dredges are not the same anymore.
In case you're wondering if these changes involve Zeke Tenhoff, the answer is in the affirmative. If we look back to the earliest seasons of 'Bering Sea Gold", Zeke was very proud of The Clark, a dredge he built himself back in 2008, and which accompanied him for several years during his sea gold adventures.
That is until in the sixth season, The Clark was no longer a recurring topic. Instead Zeke was focused on captaining The Eroica dredge, and later on managing the dredging companies BottomZ Up and Tenhoff Mining.
While it's not clear if The Clark is still in business or even if he still owns it, it seems it no longer serves Zeke's purposes. Nowadays, he seems to be glad to be The Black Swan's captain.
Who Is Zeke Tenhoff?
It comes as a surprise when some reality stars refrain from revealing too many details about their childhood and family life to the general public. However, while Zeke isn't exactly the best at keeping his followers up to date with his whereabouts, he has been kind enough to reveal a couple of details about himself, that otherwise we wouldn't know about.
Ezekiel Eugene 'Zeke' Tenhoff was born on 20 January 1987, in Nome, Alaska. Although he was home-schooled his entire childhood, his will to become independent from his family and make money through his own means led him to dedicate his life to sea gold dredging.
Hard at work in the cold – go 2014! with @LeGrandGlenBSG @BeringSeaGold pic.twitter.com/FBuv7Dk0tG

— Ezekiel Tenhoff (@ZekeTenhoff) February 22, 2014
Zeke's independent efforts could be interpreted as the definition of entrepreneurship, but if there's something certain, it's that Zeke isn't looking to get rich with his gold dredging business. As he affirmed during a Facebook question and answers session held by Discovery, his financial goals are humble, and his beginnings weren't extraordinary. He initially helped his parents with their business, and took several small and not very high paying jobs during his twenties. Describing his situation as 'flat broke' during those difficult times, in the late 2000's Zeke took the initiative to build his own dredge, and since then everything is history.
Debut & Career On TV
Whether it's his personality, the fact that he started his career very young or simply because people love it when hard-working individuals succeed, it's undeniable that Zeke Tenhoff's popularity with "Bering Sea Gold"s audience is quite good.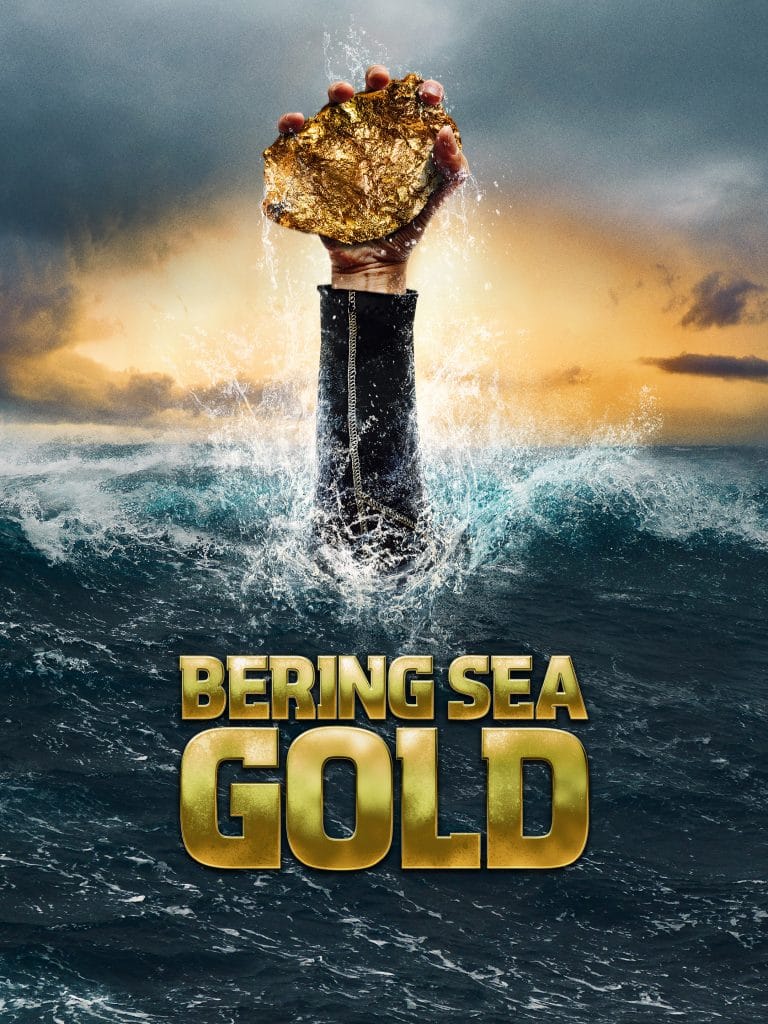 Maybe that's the reason Discovery always included him for the show's spin-off series, such as "After The Dredge" premiered in 2012, and the long running "Under The Ice", in which he appeared until 2014.
Through the course of the show, Zeke has taken different positions in the gold dredging operations. At first he captained The Clark, then became a diver for the dredgers Wild Ranger and Miss Nomer. He finally ended his partnerships with other dredges, and focused entirely on The Clark and then on The Eroica. He even established two dredging companies, which weren't very successful, leading him to eventually take the Black Swan's Captain seat.
Of course, fame often changes people. While we're not sure if this is the case with Zeke in his everyday life, the laid-back attitude he exudes off-camera gives off the vibe that whatever popularity he has obtained with "Bering Sea Gold", it hasn't changed him that much.
Profits Records In The Show
Even if Zeke Tenhoff appears to be an expert gold dredging engineer, the business is not necessarily the most stable, and no-one, even those who have been in it for years, is guaranteed to succeed. The profits resulting from the operations could be millions, or just a couple of thousand dollars. Sometimes, there's not even a profit to share at the end of the season.
Zeke's results from gold dredging aren't bad though. During the earliest "Bering Sea Gold" seasons, he achieved average financial results from his operations with The Clark. However, while during the first season he and his team made barely $65,000 in gold, the following years were better for them, even surpassing the $100,000 mark a couple of times.
On board of the Edge and the Eroica, Zeke's luck has been good as well.
While only once he became the most successful gold dredger in a season, if we sum all of his findings during the show's first five seasons, the number would be very close to the $1 million worth of gold mark.
Of course, these estimations are made only considering the gold findings without taking into account the operation costs and salaries. Anyway, while it's not clear if his efforts were financially well compensated, it seems that Zeke enjoys what he does regardless.
Romance With Emily Riedel
Even if you might think that romance or anything related to it shouldn't be that important in a show focused on extracting gold from the seabed, personal relationships play an important role in the life of "Bering Sea Gold"s cast members.
In the case of Zeke Tenhoff, his romantic life has been a topic of discussion ever since the series premiered.
Very talked about was his very unstable romance with Emily Riedel, even back when she was The Clark's deckhand.
Even if the details about their relationship escape our knowledge, it seemed that for a long while, the pair found their professional link affected by their personal feelings for each other. However, when love stopped being a topic of discussion between them, the former couple eventually became business partners, and their almost-forgotten friendship was relinked.
That was something viewers of "Bering Sea Gold" were able to see in the show, but nonetheless, Emily confirmed during an interview with Alaska Sporting Journal in 2016 that there weren't hard feelings between her and Zeke. In her words, she was grateful to Zeke for having 'opened her eyes' in many ways, becoming an essential part of her life even regardless of the many arguments that ensued between them over the years.
How Is Zeke's Love Life Nowadays?
After his highly talked-about relationship with Emily Riedel, you would think Zeke wanted to keep his romantic involvements secret from then on. However, this isn't the case. As it happened, in 2013 Zeke fell in love again, with a woman named Sarah Dunn.
According to the Anchorage Daily News, Zeke and Sarah met when he was visiting New Orleans, and rapidly fell in love. After that, it wasn't long until she accompanied him to Alaska, and started working as a deckhand on The Clark, eventually helping Zeke financially in funding the dredge operations. Even more, the couple apparently tried to establish a food-truck named "Au Gratin", which we're not sure turned out well, but seemed a candid project while it lasted.
Either way, Sarah became a recurring "Bering Sea Gold"s cast member until 2016, when she stopped appearing in the show.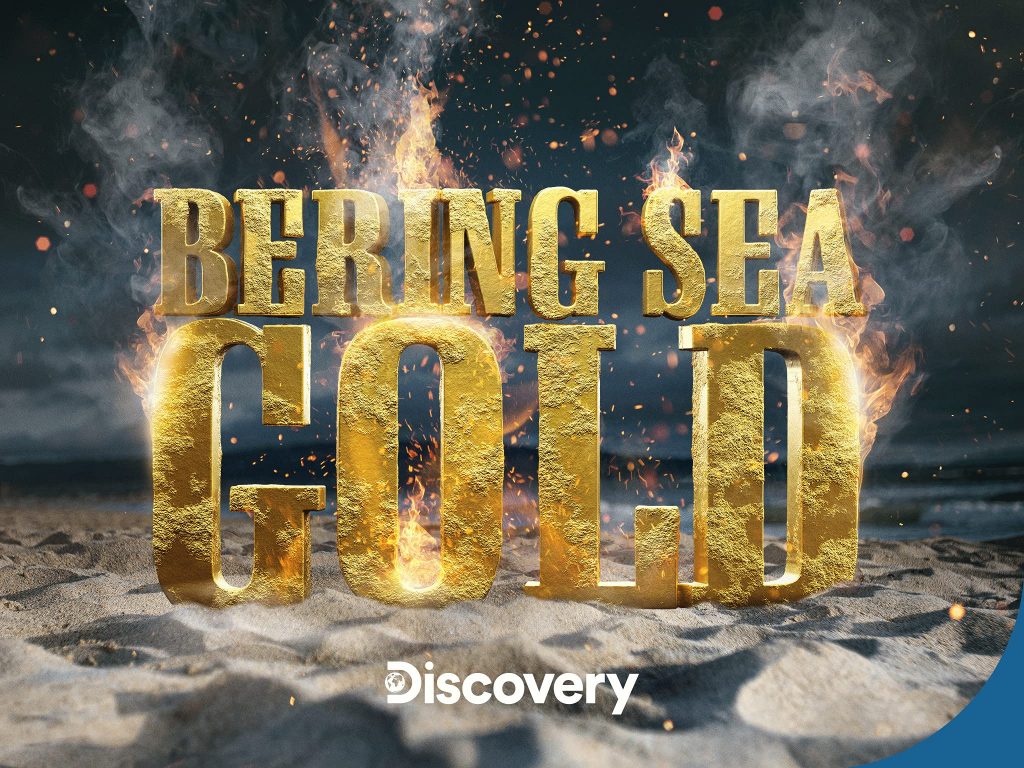 At the same time, both Zeke and her became inactive on their social media accounts, making it difficult to get any updates on their relationship.
While we assume Zeke and Sarah's relationship ended years ago, it's not too late to wish them the best.
Net Worth
Zeke Tenhoff's net worth is estimated at $200,000, however, this figure is subject to question, as his source(s) of income is/are unclear. While Zeke is certainly not a millionaire and considering the number of times the topic of his apparent lack of financial means was brought up in the show, it's easy to assume money is not his strong point.
Regardless of that, the whole money factor surrounding his appearances in "Bering Sea Gold" is worth discussing. Besides being rumored to earn around $20,000 per show's season, reports point out that a sea gold dredger in Alaska could make over $10,000 per week, though this number varies depending on many factors.
At the end of the gold dredging season, one could either end up a millionaire or broke, but it's certain that income is never stable.
Is The Show Still On Air?
Fortunately for those who love seeing what it takes to find gold while enduring the unrelenting Alaskan weather, "Bering Sea Gold" is fortunately still on air and going strongly.
The show's 13th season premiered in 2021 with high audience ratings, and not much has changed when it comes to the show's cast. Besides Zeke's return, there aren't a lot of novelties except for Emily's father Steve's comeback.
Will the series have a 14th season? At this point we don't know for sure, but judging by the good ratings and fans' enthusiasm at seeing some known faces in it again, the possibilities of "Bering Sea Gold" being renewed are quite high. If so, we can only hope Zeke will continue appearing in it.