• Willie Aames is an American actor, film director, writer, producer, and singer.
• He is best known for his role as Tommy Bradford in the family comedy series "Eight Is Enough".
• He is married three times, and currently married to Winnie Hung.
• He has traveled to over 127 countries, and is also a musician.
• Willie's net worth is estimated at around $1 million.
Who is Willie Aames?
Albert William Upton was born in Newport Beach, California USA, on 15 July 1960 – his zodiac sign is Cancer and he holds American nationality. He is an actor, film director, writer, producer and singer, who is probably still known best for his portrayal of Tommy Bradford in the family comedy series "Eight Is Enough", created by William Blinn and which starred Dick Van Patten, Lani O'Grady and Connie Needham. The series follows a married couple raising their eight children and it was a hit, winning six awards while it was nominated for eight others, including two Primetime Emmys during its airing from 1977 to 1981.
Early life and education
Willie was raised in Newport Beach alongside his older sister and two older brothers, by their father who was a firefighter, and their mother who was a housewife. There's no clue as to why he changed his name, actually while still at school
He became interested in acting while still attending elementary school, launching his career aged 11, when he portrayed Leonard in the episode "Win One for Felix" of the comedy "The Odd Couple", which was very popular winning six awards including one Golden Globe, while it was nominated for 14 other awards. Willie appeared in various other series while still at elementary school, such as the action crime drama "Cannon", the family comedy "The Courtship of Eddie's Father", and the mystery horror drama "The Wide World of Mystery".
He went on to study at Edison High School, at which he joined the school's choir and was also a member of the Madrigal Ensemble. He continued acting during those four years, appearing in around 20 movies and TV series, with some of his most notable performances being in the comedy series "We'll Get By" in which he starred alongside Paul Sorvino and Mitzi Hoag, the family adventure series "Swiss Family Robinson" in which he also starred, and in one episode of the romantic family series "Little House on the Prairie".
Willie matriculated in 1978, and chose not to attend college, but to focus on his acting career.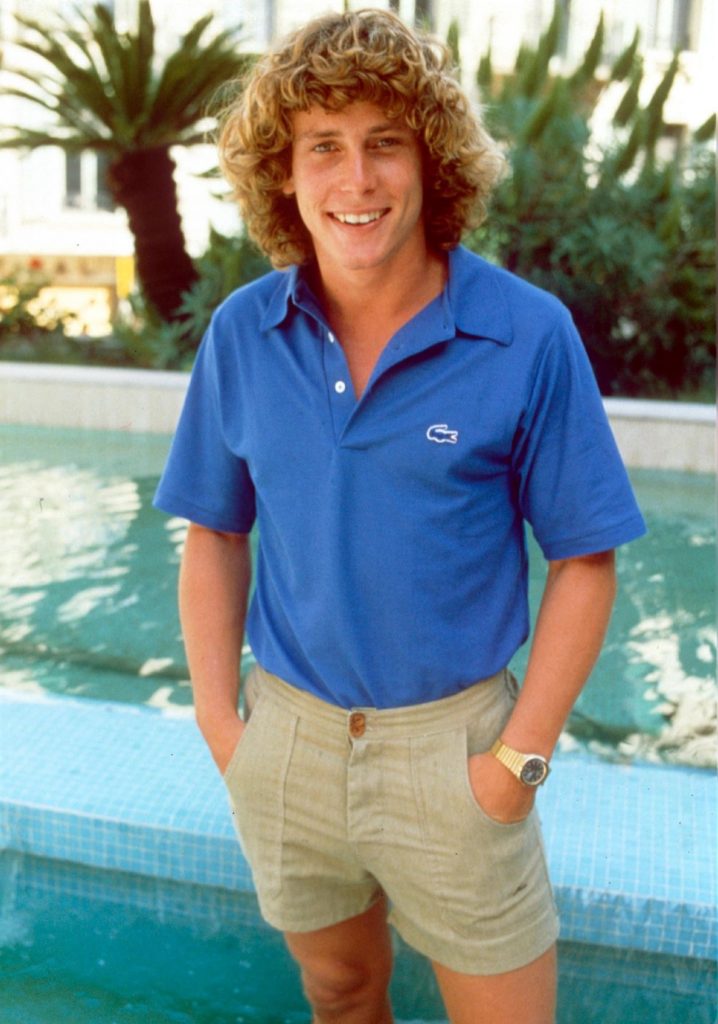 Roles in movies
In 1979, Willie portrayed Kenny Stevens in the comedy "Scavenger Hunt", which starred Richard Benjamin and James Coco, and follows several people competing in a wild scavenger hunt to determine who will inherit a huge fortune.
In 1987, Willie played Tommy Bradford once again in the comedy "Eight Is Enough: A Family Reunion", as well as in the 1989 comedy drama "An Eight Is Enough Wedding". He subsequently appeared in various movies which failed to attract a lot of attention. or received poor reviews. In 2003, Willie appeared in the comedy "Dickie Roberts: Former Child Star", written by Fred Wolf and David Sade, directed by Sam Weisman, and which starred David Spade, Mary McCormack and Alyssa Milano.
It follows a 30-something-year-old man who finds a foster family to create a childhood for him which he never had. The movie won one award, and was nominated for one other.
After his role in the 2005 family film "The Public Life of Sissy Pike: New Girl in Town", Willie took a ten-year break from acting, returning in 2005 when invited to portray William Stone in the romantic comedy "Harvest Moon", followed by his appearances in two other romantic comedies – "Dater's Handbook" and "Every Christmas Has a Story".
Willie's two most recent roles in movies have been in the 2017 thriller "One Small Indiscretion", and the 2019 romantic drama "Love on the Menu". He has recently been cast to portray George in the upcoming horror drama "Bottle Monster".
Roles in TV series
In 1983, Willie was invited to star as Robbie Hamlin in the mystery crime drama "The Edge of Night", which aired around 6,613 episodes from 1956 to 1984 but only won seven awards, including a Primetime Emmy.
From 1983 to 1985, Willie voiced Hank the Ranger in 27 episodes of the critically acclaimed animated adventure comedy "Dungeons & Dragons", which follows several children who have been dragged into a fantasy world, and now have to fight their way back home with magic weapons wanted by an evil monster. Willie starred as Buddy Lembeck alongside Scott Baio and Nicole Eggert from 1984 to 1990, in the family comedy "Charles in Charge", which follows Charles who is trying to balance his studies, family obligations and friendships.
A couple of Willie's following roles in TV series were in 23 episodes of the family science fiction "Bibleman" in which he portrayed the title character, two episodes of the animated series "Bugtime Adventures", and two episodes of the comedy drama "Date My Dad".
Willie's most recent role in a TV series has been in the 2020 episode "Exit, Stage Death" of the romantic crime mystery "Picture Perfect Mysteries".
Other credits
Willie has four writing credits – making his debut in 1989 with the episodes "Buddy's Daddy" and "Daffy Doc" of "Charles in Charge", and went on to write nine episodes of "Bibleman". Willie wrote the family film "The Missy Files", and "The Public Life of Sissy Pike: New Girl in Town", the latter which he also directed and produced.
He has two other directing credits: "The Missy Files" and 11 episodes of "Bibleman".
Willie also has two other producing credits: seven episodes of "Bibleman", and the talk-show "F.L.U.I.D." (2014).
Awards and nominations
Willie has been nominated for three awards – in 1980 for a Young Artist Award for Best Juvenile Actor in a TV series or Special for his performance in "Eight Is Enough"; in 1983 for a Razzie Award for Worst Actor for his performance in both "Paradise" and "Zapped!"; and 2004 saw Willie become nominated for a TV Land Award for Favorite Teen Dream – Male for "Eight Is Enough".
Love life and wife
Willie has been married thrice. He married Victoria Weatherman, a non-celebrity lady on 15 December 1979 and she gave birth to their son Christopher William Upton on 25 June 1981. Willie and Victoria divorced in 1984 for unknown reasons.
He then married Maylo McCaslin on 15 March 1986, and she gave birth to their daughter Harleigh Jean Upton on 21 July 1990. Maylo is a famous actress known for her roles in "Bibleman", the action adventure science fiction series "The Powers of Matthew Star", and the action crime series "Hunter". Maylo and Willie divorced in 2009.
As of January 2021, Willie is married to Winnie Hung, who is also an actress, known for her portrayal of Mingzhu in the 2018 musical horror film "The Perfection". The two exchanged vows on 21 March 2014 – they don't have children together.
Hobbies and other interests
Willie is a huge fan of travelling and after deciding to take a break from acting became the cruise director of M/S Regatta of Oceania Cruise Lines, starting December 2011.
In July 2012, he became the cruise director of Oceania's Marina, and was in 2015 the cruise director of both Regent Sevens Seas' ships Voyager and Mariner. It has been reported that Willie has visited more than 127 countries.
He is also a musician, as he formed his own rock band in 1977 while still shooting for "Eight Is Enough". They called themselves Willie Aames & Paradise, and performed for around three years before disbanding.
In his spare time, Willie enjoys watching movies, and a couple of his favorite actors and actresses are the late Robin Williams, Tom Cruise and Meryl Streep, while his favorite movies include "Patch Adams", "The Last Samurai" and "Kramer vs. Kramer".
Age, height and net worth
Willie's age is 60. He has short brown hair and brown eyes, his height is 5ft 6ins (1.68m) and he weighs around 135lbs (62kgs).
As of January 2021, his net worth has been estimated at close to $1 million.