• Jill Goodacre is a former actress and model best known for being a model for Victoria's Secret in the 1980s.
• Her parents are Glenna Goodacre, a renowned sculptor, and William Goodacre, a real estate broker and former hockey star.
• Jill has been married to singer and pianist Harry Connick Jr. since 1994 and the couple have three daughters.
• Jill was diagnosed with breast cancer in 2012 but was successfully treated.
• She is an advocate for early diagnosis of breast cancer and has donated to charities which support women with the disease.
Jill Goodacre Wiki Bio
Jill Goodacre was born in Lubbock, Texas USA, on 29 March 1965 – her zodiac sign is Aries, and she holds American nationality. She's a former actress and a model, probably known best for being a model for Victoria's Secret in the 1980's.
Early life, family and education
Jill grew up in Boulder, Colorado, alongside her brother Tim. Their mother is the renowned sculptor, Glenna Goodacre, whose works have been exhibited in more than 40 countries; perhaps her most famous work is the Vietnam Women's Memorial in Washington D. C., which portrays three uniformed Vietnamese women helping a wounded soldier.
Jill's father, William Goodacre, is a real estate broker, and a former hockey star at Colorado College. William and Glenna met while attending college, and married right after their graduation in 1961.
They soon settled in Lubbock, but in 1968 moved back to Colorado, to be close to the Loveland bronze foundry.
Jill attended Fairview High School, from which she matriculated in 1983. She didn't enroll at college, as her modeling career took off early on.
Career as a model
Soon after matriculating high school, Jill signed a contract with a Colorado-based modeling agency. She mainly did photo shoots and advertisements for lesser-known clothing brands, before being noticed by the upcoming lingerie retailer, Victoria's Secret, in 1984. She soon became a primary model in their mail-order catalogues and retail stores. Jill, Frederique van der Val and Stephanie Seymour helped the company grow into one of the world's largest lingerie, swimwear and clothing retailers.
Jill became a star of her own, as she did editorials for numerous magazines too, including "Vogue", "Cosmopolitan" and "Glamour", as well as printed advertisements for brands such as Absolut Vodka, Macy's and Valentino.
Acting career and TV appearances
Jill's popularity as a model kick-started her acting career, as her fans wanted to see more of her on TV. She made her acting debut in 1986, when she appeared in the comedy movie "Odd Jobs", written by Robert Conte and Peter Wortman, and directed by Mark Story.
In 1991, she starred alongside her future husband, Harry Connick Jr., in the video for his song "The Bare Necessities". Two years later, she appeared alongside Mary Page Keller and Jerry O'Conner, in an episode of the sitcom "Camp Wilder", entitled "A Portrait of the Artist as a Young Dorfman".
In 1994, Jill made an appearance in the crime mystery drama series "Burke's Law", centered on the life of a senior police officer and millionaire from Los Angeles, California. In the same year, she guest starred as herself in an episode of the popular sitcom "Friends", entitled "The One With the Blackout". In the episode, her character was trapped in an ATM vestibule with Chandler Bing during a blackout – he was star-struck by her, and called his friends to tell them that he's met Jill Goodrace, and she later had to save Chandler from choking on a gum that she gave him. Jill was one of the first celebrities to guest star in "Friends", and Matthey Perry has revealed that this episode is one of his favorites.
Love life and relationships
Jill is married to the singer and pianist Harry Connick Jr.
The two became engaged in 1992, after being in a relationship for two years, and tied the knot on 16 April 1994, at St. Louis Cathedral in New Orleans, Louisiana.
On 17 April 1996, Jill gave birth to their first daughter, Georgia Tatum, and on 12 September the following year, they welcomed their second daughter, Sarah Kate, into the family, and on 26 June 2002 had their third daughter Charlotte.
The family currently resides in their mansion in New Canaan, Connecticut.
Before meeting Harry, Jill was previously engaged to the French tennis player Yannick Noah.
Battle with cancer
Jill was diagnosed with breast cancer in 2012, during a routine checkup. Initially, everything seemed to check out with the mammogram, however, the sonogram test that she took later revealed that there might be an issue.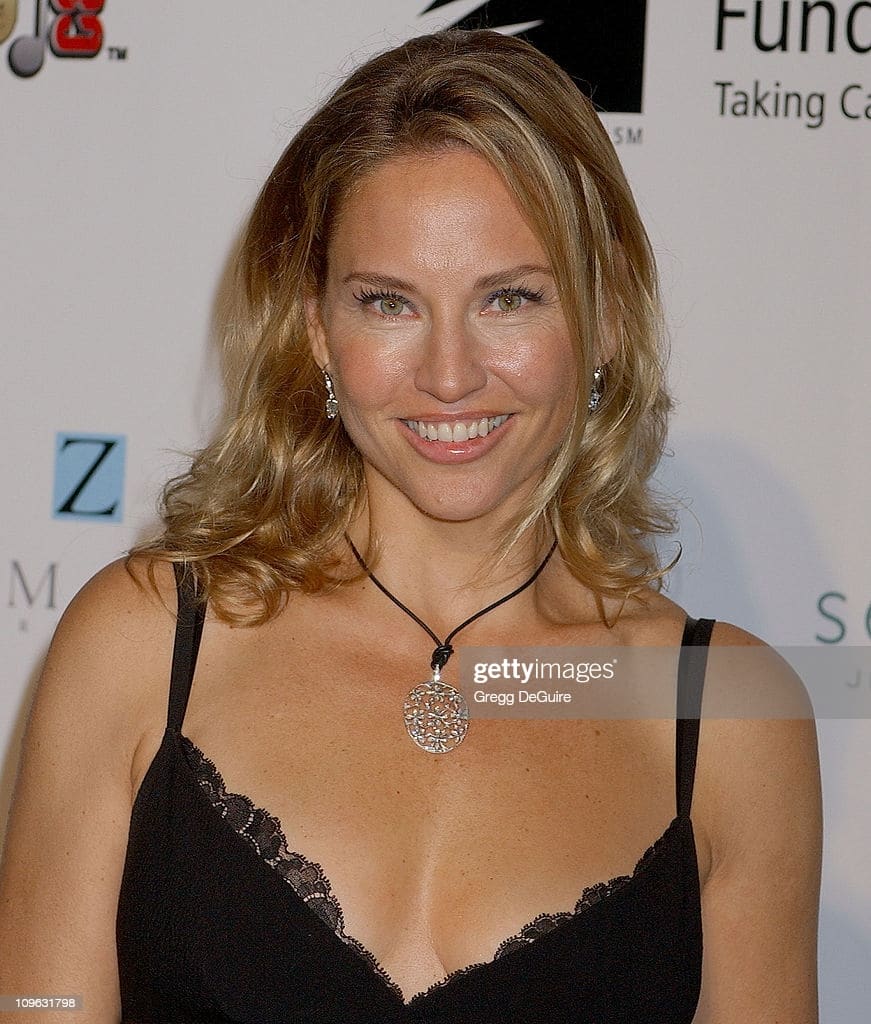 After a few days, Jill received a call from her doctor revealing the diagnosis, and the first person she broke the news to was her husband.
Harry lost his mother to cancer when he was 13, and the tragic news made him worry that he could lose his wife too, but he remained calm and supportive. Jill's battle with cancer lasted for five years, and what ultimately saved her was her early diagnosis.
Since then, she's been an advocate for women to have yearly check-ups, and has donated to charities which help women who have been diagnosed with breast cancer.
Hobbies and interesting facts
Jill's husband Harry revealed in an interview that he and Jill once shared an elevator with the singer Frank Sinatra. While Harry tried to talk to the legendary singer, intoxicated Sinatra ignored him, kissed Jill on the mouth, and then walked out of the elevator.
While Jill apparently thought the encounter was hilarious, Harry found it to be very inappropriate.
Despite having a slim figure, Jill has revealed that she loves high calory foods, such as pork chops, bacon and fried chicken. 'I'm a meat girl, and I just love having a beer', she said.
She has publicly spoken out against the pressure on models to lose weight, after the former Victoria's Secret model, Erin Heatherton, revealed that was the reason why she stopped modeling for the company. 'I mean, you exude how you feel, and there should be no pressure to lose weight. I think that's wrong, I really do.', Jill said in the interview she gave to "E! News".
She likes watching TV series in her spare time, with some of her all-time favorites being "The Handmaid's Tale", "Friends", and "Grey's Anatomy".
Appearance, age and net worth
Jill is 56 years old. She has long brown hair with blonde highlights, and blue eyes. She's 5ft 8ins (1.73m) tall, weighs around 132lbs (60kgs), while her vital statistics are 36-24-34. As of August 2021, her net worth is estimated at more than $5 million.
Who is Jill's husband Harry Connick Jr.?
Harry Connick Jr. was born in New Orleans, Louisiana USA, on 11 September 1967 – his zodiac sign is Virgo, and he holds American nationality. He's a singer, composer, actor, and a pianist, perhaps known best for his best-selling Christmas album "When My Heart Finds Christmas".
Harry grew up in New Orleans, where his father was a district attorney, and his mother a judge, who also owned a record store, which roused Harry's interest in music at an early age. He began performing when he was only five years old, and later attended the New Orleans Center for Creative Arts. After matriculating in 1985, he moved to New York City, where he studied music at Hunter College and Manhattan School of Music.
Harry released his first solo album in 1987, simply entitled "Harry Connick Jr.". Two years later, he co-produced the music for the comedy film "When Harry Met Sally…" – the soundtrack album went platinum, and earned Harry his first Grammy Award. Some of his other works include albums such as "Blue Light, Red Light" (1991), "Come by Me" (1999) and "Every Man Should Know" (2013).
Between 2014 and 2016, Harry was a judge on the TV singing competition "American Idol". He also has numerous acting credits to his name, having made his acting debut in the 1990 movie "Memphis Belle". In 1996, he appeared alongside Will Smith in the action thriller film "Independence Day", and between 2002 and 2006, he had a recurring role in the popular sitcom "Will & Grace".
Harry is 53 years old. He has short brown hair and blue eyes, he's 6ft 1in (1.85m) tall, and weighs around 180lbs (82kgs).
As of August 2021, his net worth is estimated at more than $55 million.