• Gary Dourdan is an American actor born in Philadelphia, Pennsylvania in 1966.
• He is known for his portrayal of Warrick Brown in the mystery crime series "CSI: Crime Scene Investigation" and has appeared in over 70 movies and TV series.
• He has won six awards and been nominated for 12 more, including a Primetime Emmy.
• He has been in relationships with nine women and is currently in a long-term relationship with Maria Del Alamo.
• He has a net worth estimated at over $500,000.
Who is Gary Dourdan?
Born Gary Robert Durdin in Philadelphia, Pennsylvania USA, on 11 December 1966 – his zodiac sign is Sagittarius and he holds American nationality. He's an actor who's probably known best for his portrayal of Warrick Brown, one of the lead characters in the mystery crime series "CSI: Crime Scene Investigation" created by Anthony E. Zuiker, and which also starred Laurence Fishburne, George Eads and Marg Helgenberger. It follows a group of police forensic evidence investigators solving cases in Las Vegas, Nevada. The series aired from 2000 to 2015 (Gary left in 2008) and won 67 awards while it was nominated for 127 others, including six Golden Globes.
There have been rumors circulating the internet that Gary has quit acting, however, he's still very active in the film industry, and is currently shooting for several upcoming movies.
Early life and education
Gary was raised alongside his four siblings in Philadelphia by their father Robert Durdin who was an entrepreneur, and their mother Sandy who was a fashion designer and a school teacher. When Gary was six years old, his brother Darryl died aged 21 after falling from his hotel balcony in Haiti – the case is unsolved to this day.
The family eventually moved to Willingboro in New Jersey where Gary attended a local high school, and became interested in martial arts, music and acting. He hasn't spoken about his further education, but it's widely believed that he matriculated in 1984 and then enrolled at a college from which he graduated with a Bachelor's degree in 1988.
Gary then focused on his career as a musician, and was a member of several bands in the following couple of years.
Roles in movies
Gary has been credited with appearing in more than 70 movies and TV series, and we're about to mention some of his most notable performances in this article.
He made his debut film appearance in the 1992 drama "The Good Fight", but which failed to attract a lot of attention, and the following years saw Gary play supporting characters in several popular movies, such as the 1992 adventure fantasy comedy "Weekend at Bernie's II", the 1994 comedy drama "The Paper", and the 1994 drama "Keys". He gained recognition in 1997 with his portrayal of Christie in the action science fiction horror "Alien: Resurrection" directed by Jean-Pierre Jeunet, and which starred Sigourney Weaver, Winona Ryder and Dominique Pinon. It follows Ellen Ripley who's revived as a powerful alien hybrid after having been dead for 200 years, and who's now fighting aliens with a group of space pirates. The movie won seven of the 28 awards it was nominated for.
He started off the 2000s with his portrayal of the lead character Jermaine Davis in the romantic thriller "Trois", and then 2001 saw him play Captain Burke in the hit mystery science fiction drama "Impostor".
In 2007, Gary played the supporting character George L. Jackson in the mystery crime thriller "Perfect Stranger", which starred the famous actor and actress Bruce Willis and Halle Berry, and follows a journalist who's trying to prove that the businessman Harrison Hill is responsible for the death of her childhood friend; the movie won Halle Berry a BET Award for Best Actress. A couple of Gary's following roles were in the 2009 musical comedy "The Magnificent Cooly-T", the 2011 comedy drama "Jumping the Broom" and the 2012 thriller drama "The Woods".
He went on to appear in many movies which failed to attract much attention; three of his most recent roles have been in the 2020 mystery thriller drama "Influence", the 2020 crime thriller "Righteous Villains", and the 2021 action thriller "Redemption Day".
Gary has recently been cast to appear in three upcoming movies: the drama "The Moderator", the action science fiction drama "Mnemonix", and the drama "The Sand Sea".
Roles in TV series
Gary made his debut TV series appearance in the 1991 comedy "A Different World", and gained recognition in 1993 with his portrayal of Anthony in the drama mini-series "Laurel Avenue", which starred Mary Alice, John Beasley and Ulysses Zakery, and follows the lives of the Arnett family during a weekend. It won one of the two awards for which it was nominated.
In 1995, Gary was cast to play Bobby Harold, one of the lead characters in the comedy "The Office" which was cancelled after airing six episodes because of low ratings. The following years saw him make a guest appearance in an episode or two of various series, such as the action crime thriller "Swift Justice", the drama "Sins of the City", and the drama "Cold Feet". His following notable performance was in 2000, when he played Jack Van Adams in the drama "Soul Food" which starred Rockmond Dunbar, Darrin Dewitt Henson and Aaron Meeks.
It follows the lives of the Josephs family after they had settled in Chicago in Illinois, aired from 2000 to 2004, and won seven of the 38 awards it was nominated for, including a Primetime Emmy. The year 2012 saw Gary play the supporting character Stephan in the drama "Christine", and in 2013 he played another supporting character, Anthony Newsome, in the hit romantic thriller drama "Mistresses".
In 2015, Gary played Sheldon in the critically acclaimed romantic thriller drama "Being Mary Jane", created by Mara Brock Akil and which starred Lisa Vidal, Gabrielle Union and Raven Goodwin. It follows the life of a TV show host, including her relationships and her family, and the series won 11 of the 27 awards it was nominated for.
Gary's most recent appearance in a TV series has been his portrayal of Dr. Malcolm Reynard in six episodes of the 2021 comedy "The First Wives Club", which follows three divorced women who are best friends – it's been nominated for a single award.
Other credits
Gary's currently making his producing debut, with the upcoming musical comedy series "God is a DJ".
He has been credited with writing and singing the song "Brazi Licks" in the 2003 documentary movie "Billabong Odyssey".
Gary received special thanks for the 2015 short movie "Ride or Die".
He's appeared in many documentaries, such as the 2003 video "One Step Beyond: The Making of 'Alien: Resurrection'", the 2008 movie "Speechless", and the 2016 series "Le Grand Journal de Canal+", while he's currently shooting for the upcoming documentary movie "Rock Disco Tabla".
Gary could've been seen making a guest appearance in numerous talk-shows, such as "The Real", "Grand Hotel Chiambretti" and "Home & Family".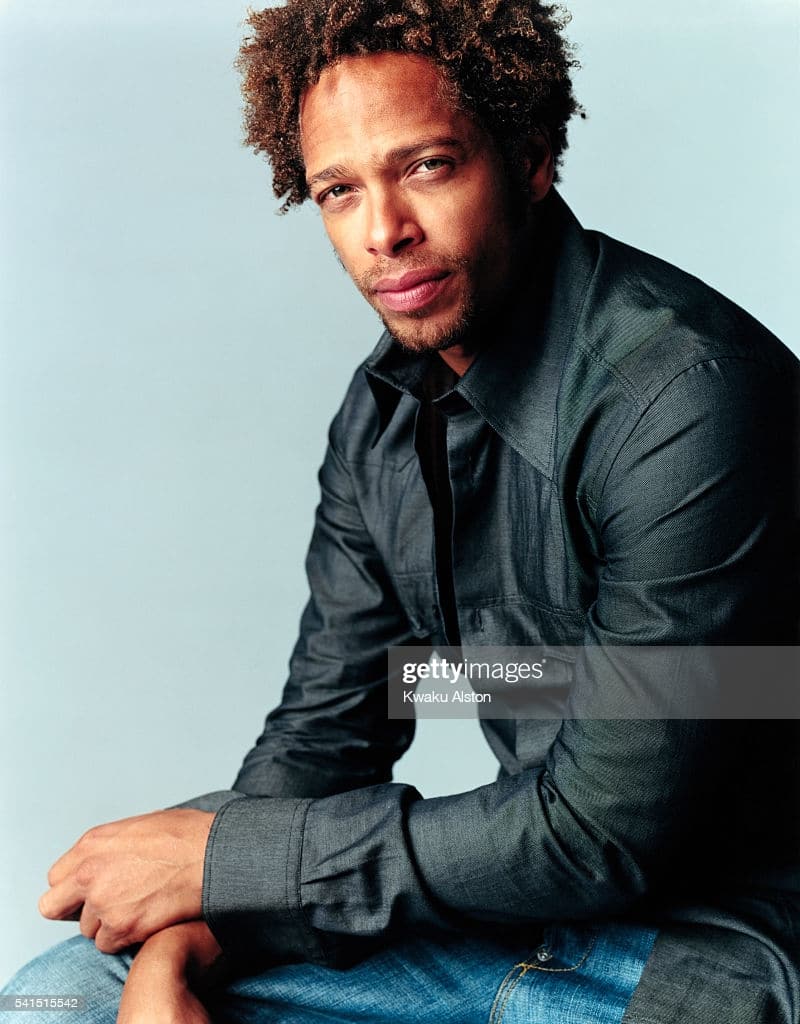 Awards and nominations
Gary has been nominated for 12 awards winning six: he won two National Association for the Advancement of Colored People (NAACP) Image Awards for Outstanding Supporting Actor in a Drama Series in 2003 and 2006 for his performance in "CSI: Crime Scene Investigation", and was nominated for the same award in 2004, 2005 and 2007.
In 2005, he and his colleagues won a Screen Actors Guild Award for Outstanding Performance by an Ensemble in a Drama for "CSI: Crime Scene Investigation" – they were nominated for the same award for three consecutive years before finally winning it.
The three other awards Gary has won are a 2000 Seattle International Film Festival New American Cinema Award for Citation of Excellence for Ensemble Cast Performance for the drama movie "The Weekend" (shared with colleagues), a 2018 South East European Film Festival Paris Award for Best Actor for the movie "All She Wrote", and a 2021 Vegas Movie Award for Prestige for Best Ensemble for "Righteous Villains" (again shared with colleagues).
Love life and relationships
Gary has always been open in regards of his relationships, and there are nine women he's dated whom the public knows about.
Sometime in the early '90s he was in a relationship with Nicole Vail Cannizzaro, a former model who ended their relationship with a restraining order, after Gary punched her and broke her nose.
In 1992, he married the American model Roshumba Williams, but the two divorced two years later believed to be because of Gary's affair with the non-celebrity woman Jennifer Sutton, whom he officially began dating in 1995. She went on to give birth to their daughter Nyla, but they split in 2000. In the following year, Gary dated Cynthia Hadden who gave birth to their son Lyric, then in the same year after their split, he began dating Lisa Snowdon, who's a famous British model and a TV and radio presenter.
The two were together for a year, and then from 2004 to mid-2005, Gary dated Shakara Ledard who's a model and actress born in The Bahamas.
In 2007, he spent several months dating the non-celebrity woman Anne Green, and since 2008 Gary's been dating his now long-term partner Maria Del Alamo, who's a model and a researcher.
As of March 2021, Gary's dating Maria Del Alamo, he was once married and has two children with two women.
Hobbies and interesting facts
Gary's a huge fan of music and began learning to play the guitar at the age of six. He has an uncle who played the saxophone for the famous musical vocal group Sister Sledge, and when Gary was 13 he gifted him his saxophone. Today, Gary can play the sax, drums, bass, the piano and the guitar.
Gary also did a bit of modelling back in the '80s and '90s, but always thought of it as a hobby rather than a job. He was mostly focused on posing for Boss Models.
Gary has been using drugs since the launch of his acting career, but hasn't apparently abused them. He has been arrested on a number of occasions, such as in 2008 for the possession of ecstasy and cocaine, and in July 2011 for the possession of oxycontin after he crashed his car. He was also arrested in November 2011 for felony battery.
Gary has his own favorite actors and actresses, some of whom are Johnny Depp, Robert Downey Jr. and Angelina Jolie, and some of his favorite films are the franchise "Pirates of the Caribbean", "Iron Man", and "Lara Croft: Tomb Raider – The Cradle of Life".
He's a huge fan of classic cars and has his own collection, which could've been seen featured in the third episode of the first season of the reality series "Street Customs".
Age, height and net worth
Gary's age is 54. He has short brown hair and brown eyes, his height is 6ft 2ins (1.88m) and he weighs around 185lbs (84kgs).
As of March 2021, his net worth has been estimated at over $500,000.