• Born in New York City in 1969
• Known for his role in the 1985 film "Weird Science"
• Received a BA from the University of California, Davis and MA and PhD from Texas A&M University
• Married to Susannah Demaree with two children
• Estimated net worth of $300,000
Who is Ilan Mitchell-Smith?
American former actor and academic Ilan Mitchell-Smith was born in New York City, USA, on 29 June 1969, so Cancer's his zodiac sign. He appeared in 10 movies and TV series prior to retiring in 1991, but has since returned to acting on two occasions; Ilan's perhaps still known best for portraying the lead character Wyatt Donnelly in the 1985 romantic science fiction comedy movie "Weird Science", which John Hughes wrote and directed, and which also starred Kelly LeBrock and Anthony Michael Hall. It follows two teenage nerds who've created the perfect woman with the help of a computer program; the movie was nominated for only a single award.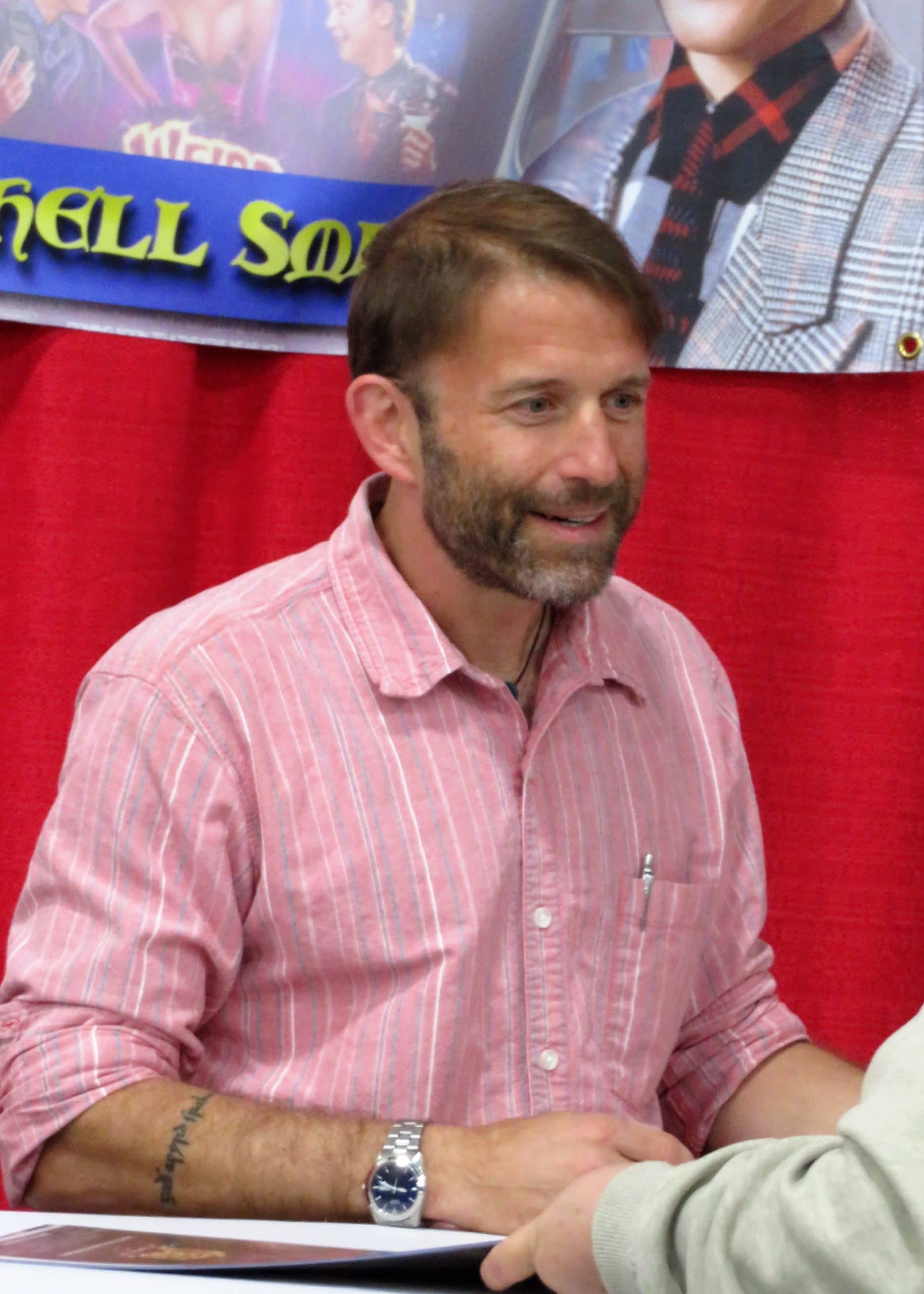 Education and early life
Ilan was raised in New York City alongside his sister Natania, by their father Lawrence Smith who worked as an art history professor, and mother Clary Mitchell-Smith who was a psychotherapist; Ilan's sister's today a successful artist, and lives in England.
Ilan became interested in ballet at a quite an early age, and even won a scholarship to the School of American Ballet; he was dancing at the school when a casting director saw him, and invited him to appear in his first movie at the age of 12.
He still remained focused on his studies, matriculating from high school in 1987 and then enrolling at the University of California, Davis, from which he graduated with a Bachelor of Arts degree in 1991. Ilan then retired from acting wanting to focus on his education, and graduated with a Master of Arts degree from Fordham University in 1993; in 2005, he was awarded his Ph. D. from Texas A&M University.
Roles in movies
Ilan's debut film role was playing Young Daniel in the 1983 drama "Daniel", directed by Sidney Lumet, and which starred Timothy Hutton, Mandy Patinkin and Lindsay Crouse. It follows Daniel Isaacson who's trying to learn more about his parents Rochelle and Paul Isaacson, who were executed for espionage in the '50s.
The year 1984 saw Ilan appear in the comedies "The Wild Life" and "How to Be a Perfect Person in Just Three Days". In 1988, he portrayed the lead character Bryan in the science fiction adventure "Journey to the Center of the Earth", directed by Rusty Lemorande and Albert Pyun, and which also starred Nicola Cowper and Paul Carafotes. It follows a group of young adults who've fallen through a hole in Hawaii, and have found themselves in the lost city of Atlantis; the movie received mostly negative reviews.
Ilan's appeared in only two other movies: the 1988 drama "The Chocolate War" and the 1989 comedy "Identity Crisis".
Roles in TV series
Ilan's debut TV series role was playing Anthony Ganucci in the 1985 episode "The Confirmation Day" of the popular crime action "The Equalizer", created by Richard Lindheim and Michael Sloan, and which starred Edward Woodward, Keith Szarabajka and Robert Lansing. It follows a former Intelligence Agent who's now working as a private investigator, the series aired from 1985 through 1989 and won two of its 19 award nominations.
From 1989 through 1991, Ilan starred as Andy McAlister in the adventure family fantasy "Superboy", created by Joe Shuster and Jerry Siegel, and which also starred Stacy Haiduk and Gerard Christopher; it follows the Man of Steel during his teenage years, and the series was nominated for five awards.
Ilan retired from acting following his portrayal of Gabriel Evans in the 1991 episode "Men Seeking Women" of the crime mystery "Silk Stalkings", but returned to voice a supporting character in the 2015 episode "Heads Will Roll" of the animated action comedy "Axe Cop", and to play Mr. Connelly in the 2017 episode "Weird Science" of the comedy "The Goldbergs".
Other credits
Ilan received special thanks for the 2011 documentary movie "On the Pool Patio with Ilya Salkind".
He was featured in the 2009 biographical documentary video "Don't You Forget About Me", and starred in the 2021 short documentary film "Walk the Wild Side".
Awards and nominations
Ilan was nominated for a 1986 Academy of Science Fiction, Fantasy & Horror Films Award for Best Performance by a Younger Actor, for "Weird Science".
Career after acting
Ilan's published various articles on chivalry in the Middle Ages, and has also written about video games, medieval cultures, television and cinematic for magazines "Forces of Geek" and "Talk Wargaming". He loves to write about the board game "Dungeons & Dragons", as he's also an avid tabletop gamer.
Ilan spent several years teaching at Angelo State University, and is today an associate professor at California State University, Long Beach.
#TBT to a throwback! Always remember this epic 'Weird Science' panel at Awesome Con 2019 featuring Anthony Michael Hall, Ilan Mitchell-Smith, and @KellyLeBrock #awesomecon pic.twitter.com/ZTRLvu3L7i

— Awesome Con (@AwesomeCon) September 12, 2019
Love life and wife
Ilan rarely speaks about his love life, but it's widely known that he's a married man.
He was attending University of California, Davis when he met Susannah Demaree, who was at that time enrolled at Santa Monica College; the two were together for around five years before they married in a private ceremony in 1995, attended by only the closest of their friends and family members. Susannah gave birth to their daughter Eloise in 1998, and their son Asher followed in 2000.
It's widely believed that Ilan hasn't dated any other women besides Susannah, to whom he's married as of February 2023, and they have two children together.
Interesting facts and hobbies
Ilan didn't tell his wife Susannah about his acting career when they dated, however, he confessed after learning that her favorite movie was the 1988 "The Chocolate War", in which he starred.
He was paid $150,000 for his role in "Weird Science".
More than 750 people are following Ilan on Instagram today, but he's posted only 27 pictures, with most of these having been taken when he was a teenager.
He's a fan of many other board games besides "Dungeons & Dragons", such as "The Settlers of Catan", "Azul", and "Sagrada".
Ilan's a fan of rock 'n' roll music, and his favorite band's The Scorpions.
Some of the actors whom Ilan enjoys watching the most are Mel Gibson, Keanu Reeves and Russell Crowe, and some of his favorite films are "On the Line", "Hot Seat", and "The Professor and the Madman".
Height, eyes and wealth
Ilan's age is 53. He has brown eyes and hair, is 5ft 10ins (1.78m) tall and weighs about 160lbs (72kgs).
Ilan's net worth's been estimated at over $300,000, as of February 2023.