• American actress, known for roles in "Kingdom" and "Interrogation"
• Recently a guest on "Everything is Fine" podcast
• Born in Washington DC in 1963, of Irish, Italian, and French-Canadian descent
• Career began in mid-1980s with roles in soap operas, later appearing in films such as "Nixon" and "Phantoms"
• Married to actor Dylan Walsh from 2004-2012, with one daughter
• Net worth estimated at $2 million
• Enjoys traveling, is an animal lover, and is raising awareness of Covid-19 vaccinations
Who is Joanna Going?
Joanna Going is an American actress, who is probably best known to the world as Christina Kulina in the TV series "Kingdom" (2014-2017), and also as Mrs Fisher in the TV series "Interrogation" (2020), in addition to many other characters that she's portrayed over the course of her career.
What is Joanna Going Doing today?
For the past year, Joanna hasn't appeared in any new films or TV roles – her latest credit is as Mrs Fisher. Nowadays, she's focused on other interests – most recently she was a guest in the "Everything is Fine" podcast, hosted by Kim France and Jennifer Romolini.
Joanna Going Biography: Age, Early Life, and Education
Joanna Catherine Going was born on 22 July 1963 under the Cancer zodiac sign, in Washington DC, USA. She has five younger siblings, born to John Burke Going a lawyer/state assemblyman, and his wife Lorraine M. Going, who worked as a police dispatcher. Of Irish ancestry from her father's side, Italian and French-Canadian through her mother, Joanna spent her childhood in Newport, Rhode Island. She attended Rogers High School from which she matriculated in 1981, and then enrolled at Emerson College, where she studied for two years before she joined the American Academy of Dramatic Arts.
Career Beginnings
Joanna's career started in the mid-'80s with roles in soap operas, making her debut as Evie Stone in a couple of episodes of "Search for Tomorrow" in 1986. The following year, she was selected for the part of Lisa Grady in the soap opera "Another World", appearing in 21 episodes until 1989. In 1991 she was cast as Victoria Winters/ Josette du Pres in the gothic soap opera "Dark Shadows", co-starring Ben Cross and Jim Fyfe, and the following year was selected as one of the stars of the TV drama series "Going to Extremes", playing Kathleen McDermott.
In 1994 Joanna made her film debut as Josie Marcus in the film "Wyatt Earp", then spent the second half of the '90s, building her portfolio by appearing in a number of films. In 1995 she was in the multiple Academy Award-nominated biopic "Nixon" about the former US President Richard Nixon, starring Anthony Hopkins, Joan Allen and Powers Boothe, while in 1996 she starred in the drama film "Eden", with Dylan Walsh and Sean Patrick Flanery. In 1997 she co-starred with Brendan Fraser in the romantic comedy-drama film "Still Breathing", and in 1998 she had one of the lead roles in the sci-fi horror-thriller film "Phantoms", with Peter O'Toole and Rose McGowan as her co-stars.
The 2000s and Rise to Prominence
She started the new millennium with a role in the television drama movie "Cupid & Cate", while in 2001 she appeared in the TV series "Spin City" and starred in the drama film "Lola", next to Sabrina Grdevich and Colm Feore. She wasn't very successful in the 2000s, making only a couple of guest appearances in TV series such as "Into the West" (2005), "CSI: Crime Scene Investigation" (2006), and "Criminal Minds" in 2007. Two years later, Joanna starred in the television sports-drama movie "Chasing a Dream", while in 2013 she secured the role of Arlene in the TV drama series "Mad Men".
The following year, Joanna's career started taking an upward turn, as she was chosen for the role of First Lady Tricia Walker, the main character in the 2014 season of the popular political drama series "House of Cards".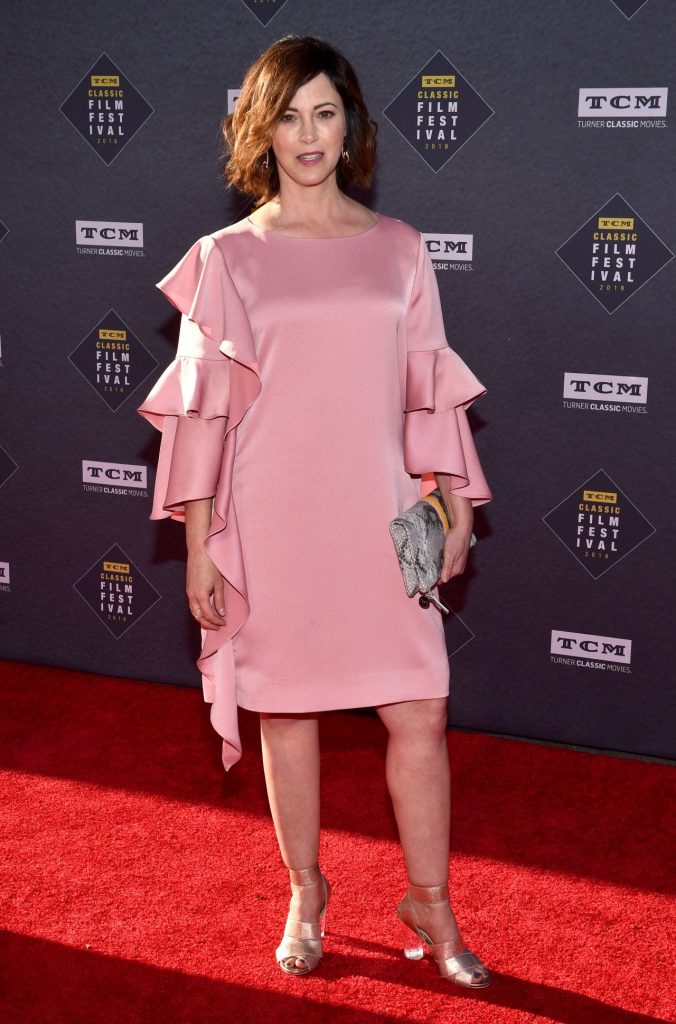 This role sparked a highly needed resurgence, and she was selected the same year as Christina Kulina in DirectTV's drama series "Kingdom", starring Frank Grillo, Kiele Sanchez, and Matt Lauria. Joanna appeared in all 40 episodes, which earned her recognition as an actress and a few other notable roles.
In 2017, she guest-starred in the TV series "The Arrangement", and also in the TV crime-drama series "Law & Order: Special Victims Unit". In 2018, she was Marge in the drama film "Nostalgia", while in 2019 she portrayed Catherine in the drama film "Drowning", starring Melora Walters, Gil Bellows, and Mira Sorvino. The same year, she made an appearance in two TV series – "The Magicians" and "The Good Doctor".
Personal Life, Marriage, Husband, Children
Joanna Going was married to actor Dylan Walsh – best known to the world as Dr. Sean McNamara in the television drama series "Nip/Tuck" (2003-2010), and also as Sam Lane in the TV series "Superman & Lois" (2021), from 2004 until in 2010 when Dylan filed for divorce, finalized in 2012. The couple has a daughter together Stella Haven, born on 22 November 2003.
Net Worth
As of mid- 2021, Joanna Going's net worth has been estimated at close to $2 million, earned through her successful career as an actress, during which she has appeared in more than 65 film and TV titles.
Appearance, Height, and Vital Statistics
Joanna's hair has gone gray over the years, but in the past she had dark brown hair; she has hazel eyes. She stands at a height of 5ft 4ins (1.62m), while she weighs approximately 115lbs (52kgs)., with vital statistics of 36-26-35, bra size 34B.
Hobbies, Interests, and Trivia
Joanna's second love is traveling. In addition to her journey throughout the US due to her acting career, she has also traveled for pleasure. Palm Springs is her favorite weekend getaway destination, and Santa Barbara as well. Furthermore, she has visited Jamaica and also lived a few months in South Africa, settled in the second-most populous city, Cape Town.
Since joining the Hollywood scene, Joanna has built a few friendships and has been quite close friends with actress Melora Walters.
Joanna is an avid animal lover, and has two dogs as her pets. Though she hasn't revealed their names, she has often shared pictures of her furry friends on her official Instagram page.
She has used her popularity to increase the awareness of how the Covid 19-vaccination is important, and back in May she shared information with her fans that she is quite happy that she went through the process of vaccination.