• Jonathan Francis 'Jon' Gries is an American actor, film producer, and director.
• He is best known for his portrayal of Rico in the 2004 comedy movie "Napoleon Dynamite".
• Jon has been credited with appearing in more than 140 movies and TV series.
• He has three directing and five producing credits, and is also a bit of a singer.
• Jon's net worth is estimated at over $2 million.
Who is Jon Gries?
Jonathan Francis 'Jon' Gries was born in Glendale, California USA, on 17 June 1957 – his zodiac sign is Gemini, and he holds American nationality. He's an actor, film producer and director, who has been credited with appearing in more than 140 movies and TV series, while he's perhaps still known best for his portrayal of Rico, one of the lead characters in the 2004 comedy movie "Napoleon Dynamite". It was written and directed by Jared Hess, also starred Jon Heder and Efren Ramirez, and follows the life of a teenager, who's helping his friend become the president of his class at a local high school. The movie won 10 of the 33 awards for which it was nominated.
Early life and education
Jon was raised in Glendale alongside his brother Cary, by their father Thomas Stephen Gries, the late American film writer, producer and director, and their mother Mary Eleanor Munday, who was an actress.
Jon was 10-years-old when he launched his acting career, with his portrayal of Horace – aka 'Button' – in the hit romantic western movie "Will Penny", written and directed by his father. It follows the cowboy Will Penny, who has found his cabin occupied by a woman and her son. Jon was then urged by his parents to focus on his education, so he didn't appear in another movie until he matriculated from high school in 1975.
He then focused on acting, and didn't enroll at college.
Roles in TV series
Jon made his debut TV series appearance in 1976, with his portrayal of William Garretson, in the episode "Part 1" of the crime thriller drama "Helter Skelter", and by the end of the '70s, he had made a guest appearance in a couple more series, such as the family comedy "Mulligan's Stew", and the adventure "240-Robert".
The '80s saw him appear in an episode of numerous series, but his first notable performance wasn't until 1992 through 1994, when he was cast to portray the supporting character Shawn McDermott in the romantic comedy "Martin". It starred Martin Lawrence, Tisha Campbell and Thomas Mikal Ford, aired from 1992 to 1997 and follows the life of the TV personality Martin Payne, his best friend Pam, and his girlfriend Gina. The series won six of the 17 awards for which it was nominated.
The '90s saw Jon appear in various series, with some of the most popular amongst these being the mystery crime drama "The X-Files", the romantic drama "Beverly Hills, 90210", and the comedy "Seinfeld". From 1996 to 2000, he starred as Broots, in the science fiction mystery drama "The Pretender", which also starred Michael T. Weiss and Andrea Parker, and follows the life of a man who has escaped from a government's testing facility, and who possesses the ability to master anything.
The series won five of the 25 awards for which it was nominated, including two Primetime Emmy nominations.
The 2000s saw Jon make a guest appearance in an episode of various series, including in the romantic drama "ER", the action crime drama "24", and the crime drama "Las Vegas". Between 2007 and 2010, he played Roger Linus in the hit adventure fantasy drama "Lost", which starred Jorge Garcia and Josh Holloway, and follows a group of people who have found themselves stranded on a strange island after their plane crashes. It won 123 awards, including 10 Primetime Emmys, while it was nominated for 398 other awards.
Jon's most recent TV series role has been his portrayal of the lead character Dr. Roberts, from 2016 to 2020, in the comedy "Dream Corp LLC". It was created by Daniel Stessen, also starred Nicholas Rutherford and Ahmed Bharoocha, and follows Dr. Roberts and his patients at a dream therapy facility.
Roles in movies
The second half of the '70s saw Jon appear mostly in mediocre movies, such as the drama "Born of Water", another drama "Alexander: The Other Side of Dawn", and the comedy "The Chicken Chronicles".
It was in the '80s that Jon gained recognition, especially in 1985 when he portrayed the supporting character Lazlo Hollyfeld, in the romantic science fiction comedy "Real Genius". It starred Val Kilmer, Gabriel Jarret and Michelle Meyrink, and follows teenage geniuses who have developed a laser for their university, while they're now trying to stop their professor from giving it to the military. The movie won two of the four awards for which it was nominated.
The '90s saw Jon appear in many critically acclaimed movies, such as the 1990 crime thriller drama "The Grifters", the 1993 horror comedy "Ed and his Dead Mother", and the 1995 crime thriller comedy "Get Shorty".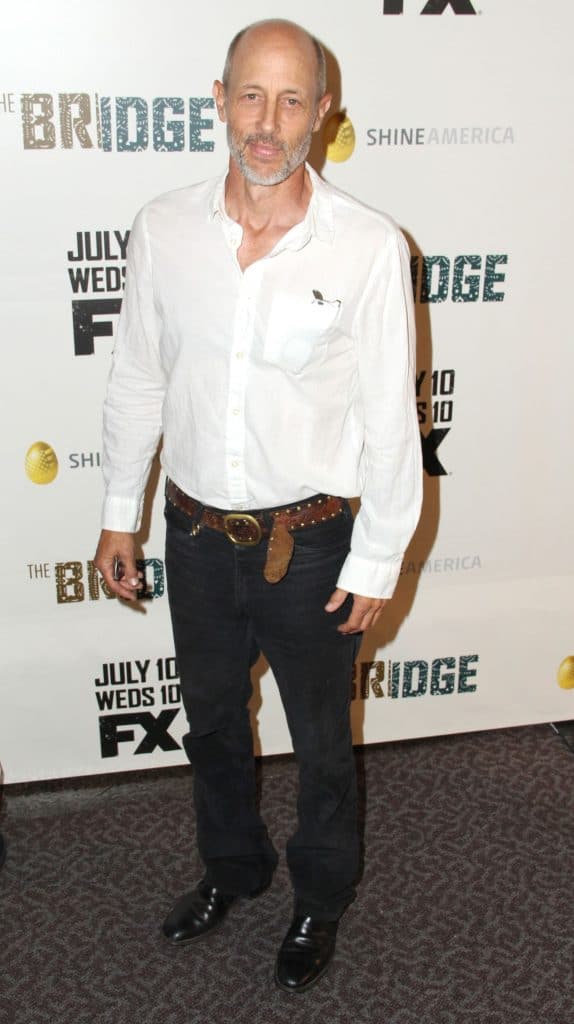 In 1997, he played Van Driver, in the evergreen action adventure comedy "Men in Black", which starred Tommy Lee Jones and Will Smith, and follows two police officers who are members of a secret organization which controls the interactions of aliens on Earth. The movie won 23 awards, including an Oscar, and was nominated for 39 other awards.
In the 2000s, we saw Jon play supporting characters in various popular movies, including in the 2001 action crime "The Pretender: Island of the Hunted", the 2003 mystery comedy drama "The Big Empty", and the 2008 action crime thriller "Taken".
Three of Jon's most recent roles in movies have been in the 2019 comedy drama "3 Days with Dad", the 2020 family fantasy adventure "Wish Upon a Unicorn", and the 2021 comedy "Not Quite College". He's currently shooting for two upcoming movies: the drama "The Myth of Matthew", and the crime drama "The Knife Thrower".
Producing and directing credits
Jon has three directing, and five producing credits. He made his producing debut in 1999, with the drama film "Twin Falls Idaho", and his following works were the 2001 comedy drama "Jackpot", the 2003 fantasy drama "Northfork", and the 2010 comedy "Pickin' & Grinnin'". In 2012, Jon produced the drama "Second Coming".
He directed the 2000 episode "School Daze" of the series "The Pretender", and the 2010 film "Pickin' & Grinnin'", while Jon's currently directing the upcoming movie "Coker".
Other credits
He's also a bit of a singer, and sang in the movies "Twin Falls Idaho", "The Big Empty" and "Deep in the Heart", as well as in the series "Napoleon Dynamite".
Jon has been featured in a number of documentaries, such as the 2004 film "Make the Movie Live the Movie", the 2004 short video "Napoleon Dynamite: Still Gallery, and the 2008 series "48 Hours".
He has made guest appearances in a number of talk-shows, such as "The Playboy Morning Show", "Featured by Fameus", and "Teens Wanna Know".
Awards and nominations
In 2012, Jon won a Filmed in Utah Award for Best Supporting Actor: Feature, for his performance in "Unicorn City", and in 2016, he and his colleagues won a Christian Film Festival-Menchville Baptist Church Award for Best Cast, for their performance in "Pass the Light".
He has also been nominated for three Teen Choice Awards and an Independent Spirit Award, all for his performance in "Napoleon Dynamite".
Love life and relationships
Jon's amongst the most secretive of actors, as he hasn't spoken of any women (or men) whom he's dated, with the exception of the American actress Kimberly Rose McConnell.
The two announced that they were in a relationship on 11 November 2011, and could've been seen attending most of their red carpet events together. All the tabloids were writing about Kimberly and Jon, and this continued until 2015, when they broke up for unknown reasons. Neither Jon nor Kimberly have revealed that they have split, however, they haven't been seen together since then.
There have also been some rumors circulating the internet claiming that Jon is gay, but no evidence has been provided to support this, while Jon has stated that he's straight.
As of July 2021, he seems to be single, hasn't married and doesn't have children.
Hobbies and interesting facts
Jon's a huge lover of animals, and has had several pet dogs and cats. Because of this, he avoids eating meat, and doesn't drink milk.
He's passionate about travelling, and his acting career has taken him all around the world, visiting nearly every US states, and numerous European countries.
Jon's favorite sport is boxing, and he had an opportunity to meet Muhammad Ali.
He was physically highly active during his 20s and 30s, and even early 40s, as he skied every winter, and had several training sessions at the gym every week.
Jon has his own favorite actors and actresses, some of whom are Robert De Niro, Al Pacino and Meryl Streep, and a couple of his favorite movies are "Scent of a Woman", the trilogy "The Godfather" and "Kramer vs. Kramer".
Age, height and net worth
Jon's age is 64. He has short gray hair and brown eyes, his height is 5ft 11ins (1.8m) and he weighs around 174lbs (79kgs).
As of July 2021, his net worth has been estimated at over $2 million.