• Mackenzie Phillips is an actress/singer with over 70 credits to her name.
• She is of German, Scottish, Irish, English and possibly Cherokee descent.
• She has had numerous roles in films and TV shows, most notably in the series "One Day at a Time".
• She released her memoirs in which she revealed her relationship with her father as a 'consensual sexual relationship'.
• She has a net worth of over $1 million.
Who is Mackenzie Phillips? Bio
A singer, and an actress with over 70 credits to her name from films, TV shows and the stage, Mackenzie Phillips is probably still known best for her role as Julie Cooper in the series "One Day at a Time", which brought her a nomination for the TV Land Award-Favorite Singing Siblings, which she shares with her co-star Valerie Bertinelli.
Besides being known for her work, Mackenzie Phillips came into the spotlight after she released her memoirs "High on Arrival". The book revealed a horrible truth about her relationship with her father that she described as a 'consensual sexual relationship'.
To learn more about her life and her career, let us tell you all about this somewhat notorious Hollywood legend, who won the LA Femme International Film Festival-Meritorious Achievement Award in 2012.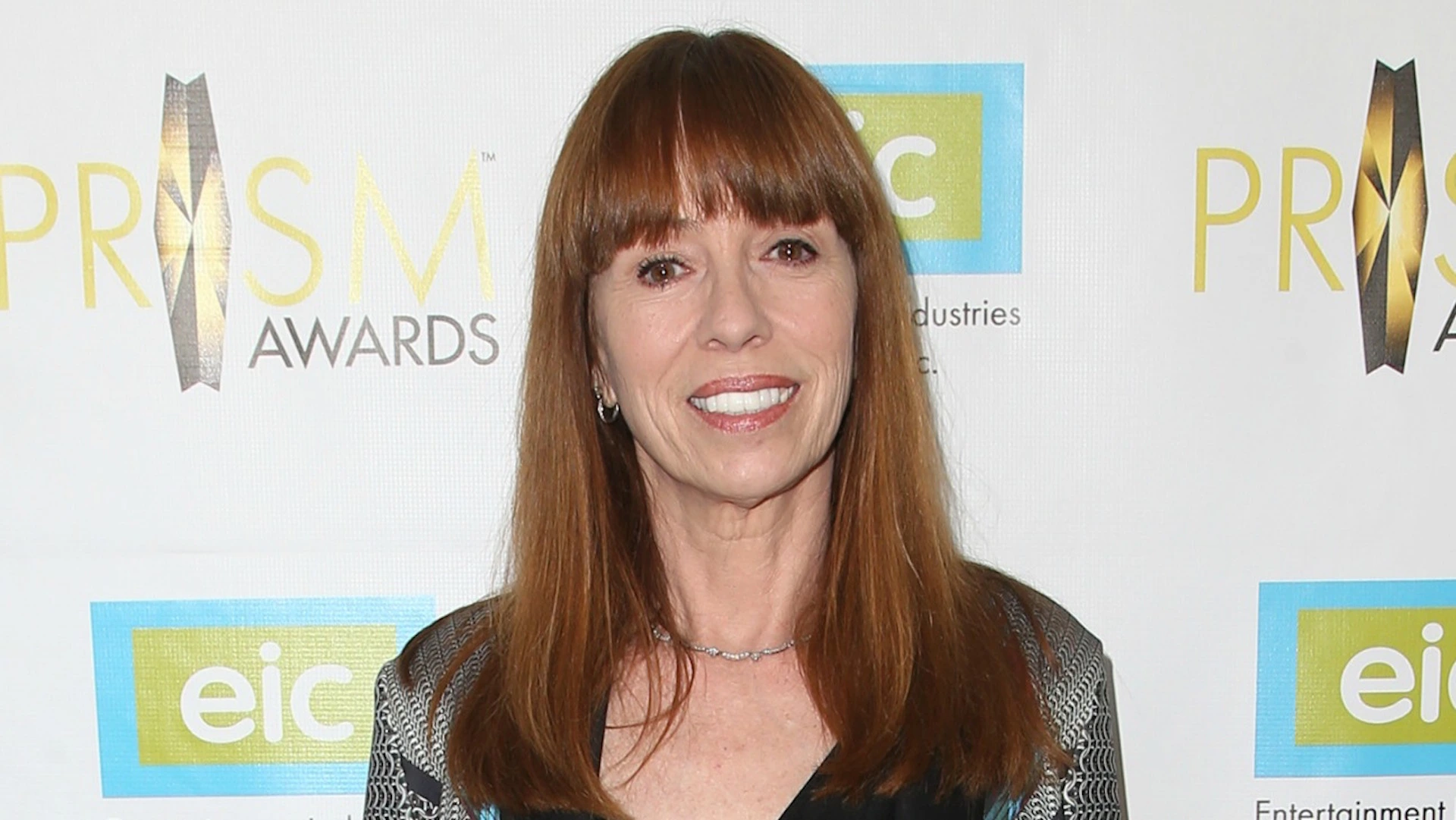 Early life, family, and education
Born Laura Mackenzie Phillips, under the zodiac sign of Scorpio, on 10 November 1959, she recently celebrated her 63rd birthday. She was born and raised in Alexandria, Virginia USA, thus she holds American nationality; she comes from a family of German, Scottish, Irish, and English descent. According to her father, he had partial Cherokee Native American ancestry, however, it's unclear whether this ancestry has been verified.
Speaking of her father, John Phillips, was a founding member and singer of the famous folk-rock group The Mamas & the Papas. Mackenzie's mother was his first wife Susan Stuart. They had another daughter named Jeffrey, who prefers to keep her life private, thus nothing is known about her, nor about their mother.
Mackenzie enjoyed singing from an early age, and when she was 12, she formed a band with three of her school friends. During one of their performances, Mackenzie was spotted by a talent agent, who offered her an audition for a movie, which she won.
When it comes to her educational background, she attended Highland Hall Waldorf School, in California, then upon matriculating in 1977, Mackenzie didn't go to college but pursued her acting and singing career.
Roles in movies
Mackenzie made her acting debut as Doris in the 1973 movie "Go Ask Alice", then followed in the same year with her most notable movie role as Carol in the comedy-drama "American Graffiti", co-starring alongside Richard Dreyfuss, Paul Le Mat and Ron Howard in this five-time Oscar-nominated film about a group of teenagers, recent high school graduates, cruising the town the evening before they have to leave their homes to attend college.
Besides Oscar nominations (Best Writing, Story and Screenplay Based on Factual Material or Material Not Previously Published or Produced, Best Film Editing, Best Director, Best Picture, and Best Actress in a Supporting Role), the movie had 13 nominations in total, and won nine, including the Golden Globe for Best Motion Picture – Comedy or Musical.
In the following years, Mackenzie was seen as Rita 'Frisbee' Sykes in "Rafferty and the Gold Dust Twins" (1975), which was her first lead role. In 1979, she reprised her role as Carol in the sequel "More American Graffiti", however, the movie didn't achieve the success of the original.
The early '80s saw Mackenzie in several TV movies, before she was cast to play J. J. in the 1982 romantic crime-drama "Love Child", starring opposite Beau Bridges and Amy Madigan. The movie was based on a true story about a young woman, Terry Jean Moore, who was imprisoned because she stole five dollars. In prison she becomes pregnant by a jailer, and then has to fight to keep her child.
Then concentrating on TV shows, Mackenzie's next movie role only came in 1998, when she portrayed Connie in the drama "True Friends". She followed with her role as Mary Burge in the 2002 TV movie "Double Teamed", and three years later, she was seen as Nurse Harding in the mystery drama "The Jacket", starring Adrien Brody, Keira Knightley, and Daniel Craig.
Mackenzie co-starred as Sharon in the 2011 movie "Peach Plum Pear", followed by her role as Mrs Richards in "Suburban Gothic" in 2014.
Most recently, she was seen in "Girl on the Edge" (2015), "Sacred Journeys" (2016), and "North Blvd" (2018).
Roles in series
Mackenzie's first television series role came in an episode of the 1974 drama "Movin' On". She followed with a guest role in "Baretta", before she was cast to play her most significant role to date, as Julie Cooper in "One Day at a Time". She was seen in 130 episodes, from 1975 through 1983, of this comedy-drama, which had 18 award nominations, and won five, including two Primetime Emmys. The series followed the story of a divorced mother and two daughters including Phillips, their building superintendent, and the misadventures they had.
Concurrently with her role in the series, Mackenzie was seen in "The Love Boat" (1978-1982), and "The Incredible Hulk" (1979).
The early '80s saw Mackenzie guest-starring in "Murder, She Wrote" (1985), and then almost a decade later, she was seen as a Counselor in "Beverly Hills, 90210" (1994). She followed with numerous guest roles in series such as "Caroline in the City" (1997) and "Viper" (1998).
Mackenzie Phillips ( @MackPhillips) co-starred in the original #OneDayAtATime!

See her on WALKER, TEXAS RANGER — 1p ET on @getTV

What have you seen her in? pic.twitter.com/zUDAGj3tYh

— getTV (@gettv) June 26, 2020
From 1999 through 2001, Mackenzie was seen as Molly Phillips in 65 episodes of the series "So Weird", in which she starred opposite Cara DeLizia and Patrick Levis; the series had seven award nominations.
The 2000s saw Mackenzie mostly guest starring in an episode or two of numerous series, such as "Cold Case" (2007), "Criminal Minds" (2012), and "Hot in Cleveland" (2015).
From 2017 through 2020, she had a recurring role as Pam in the spin-off "One Day at a Time", which this time followed the story of the misadventures of a Cuban-American family- a newly divorced mother, her two children, and her old-school mother. The series had 51 award nominations and won 13, including two Primetime Emmys.
Concurrently, in 2018, Mackenzie was seen as Barbara Denning in six episodes of the popular series "Orange is the New Black".
Love life and husband
Mackenzie was the subject of various rumors, however, it is known that she has been married three times. Her first husband was Jeffrey Sessler, son of the famous restaurateur Freddie Sessler. The two married in 1979 and divorced two years later.
Her second marriage was with rock guitarist, Shane Fontayne, whose real name is Michael Barakan. The two married in 1986, and they welcomed their son Shane in 1987, who is also a musician. Mackenzie divorced Shane Fontayne in 2000.
Five years later, she married Keith Levenson, a composer, but this marriage also ended in divorce in 2007.
As of December 2022, Mackenzie seems to be single. In one of her interviews, in March 2022, she stated that she's dated both men and women.
Relationship with her father
Mackenzie has had a lifetime troubled by alcohol and drug abuse and she first tried cocaine when she was just 11 years old. The man with whom she began using drugs was her father, who personally injected her with cocaine.
She was aged 19, and the night before her first wedding, her father drugged her, and when she woke up, she realized that her father raped her. When she confronted him, according to her, he answered that 'they made love'.
This incestuous relationship lasted for a decade, ending only after Mackenzie became pregnant – as she said, she wasn't sure who the father of her baby was, as she had sex with her husband and also with her father. Mackenzie had an abortion, for which her father paid, and after that, she stopped contacting her father; he died in 2001.
After she released her memoirs, Mackenzie spoke publicly about her relationship with her father in an interview with Oprah Winfrey.
What is Mackenzie Phillips doing now?
Since 2016, Mackenzie has worked as a drug rehab counselor at the Breath Life Healing Center in California. Although she had some recurring roles in the aforementioned series, it seems that her acting career has never again risen to the success she had in the early '80s.
Her fans can keep track of her life and career through her Instagram account, which has been followed by over 50,000 people. She uses this platform to promote a healthy lifestyle, rehabilitation, and sober life.
Net worth
We found an interesting fact that Mackenzie's salary for her work on "One Day at a Time" was $50,000, which was a decent amount of money at that time, especially for the young girl she was then. If you have wondered how rich Mackenzie is today, according to sources, as of late 2022, her net worth has been estimated at over $1 million – one wonders how much she squandered on drugs!