• Paul Teutul Sr is a famous reality star from the show "American Chopper"
• He recently moved from New York to Florida and opened a restaurant adjacent to Orange County Choppers' newest location
• He filed for bankruptcy in 2018, but is now clear of debt
• He has a long-term partner, but is not currently married
• There is speculation that the show "American Chopper" may return to TV
Unless you have been living under a rock, or haven't watched TV for a long time, there's no way you don't know who "American Chopper"s main star, Paul Teutul Sr is.
The guy has not only become extremely famous for the unique motorcycle choppers his business manufactures, but also throughhis fair share of scandals in his record, making him one of the most unforgettable reality stars of the last two decades.
However, ever since "American Chopper" was cancelled in 2019, Paul Sr's public life has been somewhat quiet, and not as explosive as his fans were used to, despite the fact that a lot has actually been going on for him recently.
So what is he doing following the end of "American Chopper"? Has he had any recent personal problems? Will Paul Sr ever return to TV? This and more we will tell you in this vid, so pay attention and enjoy!
What Is Paul Teutul Doing Now?
If you haven't been too aware of Paul Sr's whereabouts, then you probably didn't know that following the cancelation of "American Chopper" in 2019, the special episode "The Last Ride" was released on Discovery in mid-2020.
The one-hour long special was focused on Paul and his son Paul Jr., when for the first time in a decade, Orange County Chopper and Paul Jr Designs united work forces, while also facing many inconveniences related to the upcoming demolition of Paul Sr's business's garage.
Although seeing father and son working together on TV after so long surely made loyal fans of the series happy, no one imagined the big and unexpected changes that were coming soon, for both Paul Sr and his shop at the time.
As it turns out, in late 2020 it was announced that not only was Paul Sr moving from New York to Florida, but also Orange County Choppers would leave its original garage in favor of a new location in St. Petersburg.
As Paul Sr said, the move set to early 2021 was motivated by several reasons. First of all, he sensed the bike business' heyday in Florida seemed more profitable than in old New York, where even the riding season was shorter, besides other reasons such as taxes and the wider 'sense of freedom' he felt in Florida.
Whatever it is, we're hoping taking such a risky business decision turns out well for Paul Sr. Previous happenings might suggest more future problems.
Did He Found A Restaurant?
Besides announcing the upcoming move of Orange County Choppers to Florida, in late 2020 Paul Sr. also announced that he was associated with the entrepreneur Keith Overtone to found OCC Road House & Museum, a conceptual restaurant located adjacent to Orange County Choppers' newest location.
The opening of the restaurant was due in June 2021, and judging by the pics Paul Sr posted of it on Instagram, the place's design and whole aesthetic is fetching. There are exhibitions of magnificent choppers all around the place, added to many fitting details related to bikes, including hand washers adorned with handlebars.
Besides that, during the opening of the new place, Paul Sr and his Orange County Choppers crew officially presented the Dream Chopper, a bike they built for a charity competition they organized in 2020, which ended up collecting almost $270,000 in support of the animal shelter Hudson Valley SPCA.
What About His Financial Problems?
Nowadays things are going very well for Paul Sr, but a couple of years ago his situation both legally and financially-speaking wasn't very good.
In early 2018, Paul Teutul Sr filed for bankruptcy, claiming his debts were bigger than his assets.
What a great weekend it was for the grand opening of the OCC Road House the OCC Dream Chopper Unveiling.

Check out this great video from the OCC Road House and make sure to give them a follow!https://t.co/RCwXJEBXWk#OCC #PaulSr #OCCRoadHouse pic.twitter.com/C31Wd37FMF

— Paul Teutul Sr (@paulteutulsr) July 10, 2021
This took everyone by surprise, as many people assumed Orange County Choppers' finances were in good shape. However, it seems Paul Sr had a huge load of debts, including from a retirement account loan, and money he owed to business partners and other creditors.
Although the case was supposedly a simple Chapter 13 bankruptcy, the situation attracted the general public's and media outlets' attention, leading to a lot of speculation about whether Paul's claims of financial difficulty were true.
Anyway, in early 2019, the Bankruptcy Court of New York City's Southern District approved Paul's request to sell his assets in order to pay his debts. This meant he had to sell his estate, along with boats, a bulldozer and other artifacts of value intended for the property's maintenance. Following the sale, the court' case was sealed, and Paul Sr was free of debt, if not exactly broke.
As if it's not obvious enough, this whole legal process and the financial struggles he had to go through, are enough encouragement for Paul Sr's move out of New York, to find a place far away from all of those problems, and in the sun.
What Is His Net Worth Then?
Considering all of his aforementioned financial issues, it's hard to tell accurately what Paul Teutul Sr's net worth is. While some sites on the internet estimate it at $500,000 and over, the truth is that if he had more than $1 million in debt, and as he had to sell his most valuable assets due to it, then it's unlikely his fortune is that much.
Has He Gotten Married?
Regardless of any rumors you might have heard, Paul Teutul Sr isn't in fact married, even though he's maintained a stable romantic relationship with Joannie Kay since 2014.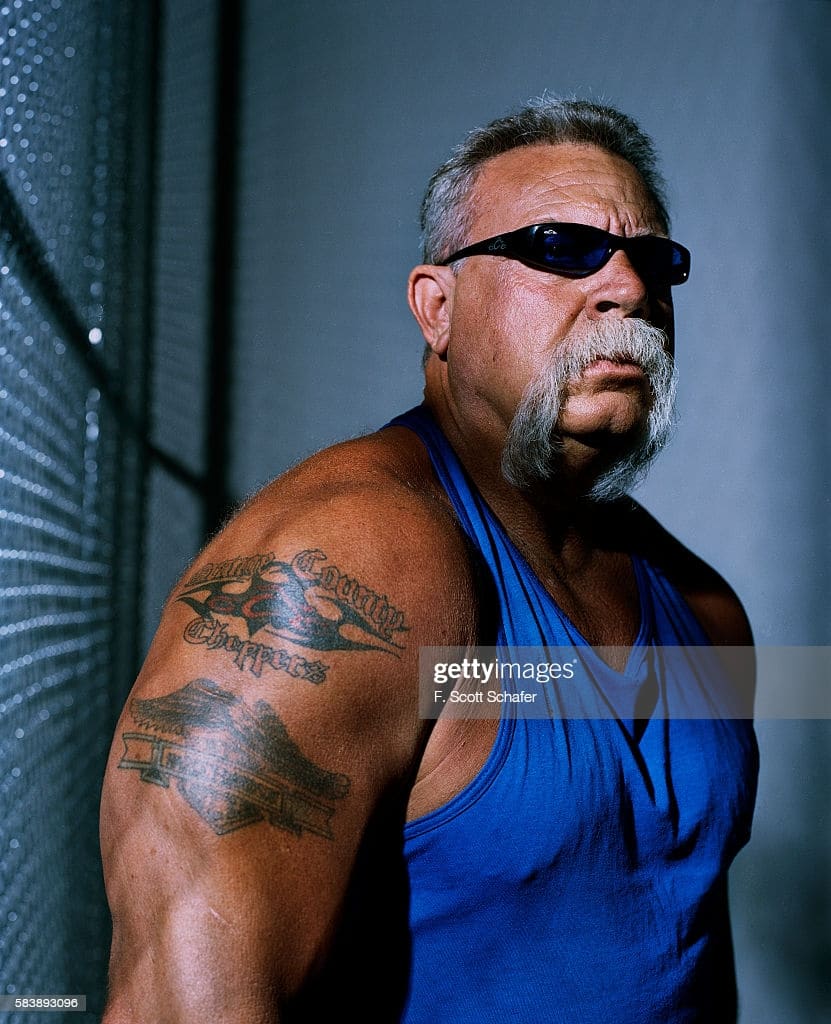 While not a lot is known about Joannie, judging by posts on her Instagram account, it's safe to assume that she's not only passionate about bikes, but works in Orange County Choppers as well. She has two teenage daughters named Sammy and Jessie, and spends her free time rescuing endangered dogs.
In case you're wondering whether or not she and Paul Sr have wedding plans, then we have bad news. Even if the couple are surely stable, they haven't given any hint of a possible upcoming engagement.
Who Is Paul Teutul Sr?
Despite how famous he is nowadays, Paul Teutul Sr is one of those guys who had to walk a long way to have what he has nowadays.
From 18 years of age, Paul Teutul served in the Merchant Marine for a while. However, his time spent there was apparently too demanding, especially on the emotional side.
In the shop with Orange County Chopper's Paul Teutul Sr.From craftsman to reality star and brand mogul, this American…

Posted by OCCplus on Saturday, August 1, 2020
Anyway, despite the difficulties, Paul Sr affirms that enduring all of that set his path into pursuing his dreams later in life.
While he didn't continue his military career, in his early twenties Paul already knew what he wanted in life. That's why he tried to pursue his passion for building bikes in the early 1970s, though in the end he took a safer path by founding the steelwork shop Orange County Ironworks, which proved to be a business successful enough to keep itself afloat for almost two decades, and allowed him to incorporate all of his family into the job field.
Orange County Choppers
After achieving a certain financial stability with Orange County Ironworks, in the late 1990s Paul passed the business on into the hands of his son Dan, so to focus on the then-recently founded Orange County Choppers.
Originally established in Newburgh, New York, Orange County Choppers quickly made a name for itself as a motorcycle builder and manufacturer.
The first chopper they built was the True Blue, a motorcycle with an old school design, but loyal to Paul's idea of showcasing through it his times in the Merchant Marine.
Proof of his vast expertise in the field, the True Blue ended up becoming a big success, and even gained a spot in the 1999's Biketoberfest exhibition, which obviously attracted many customers to the shop.
Although Orange County Choppers initially built choppers for particular customers, it wasn't long until big corporations, and even local government organizations, started commissioning them for themed bikes for themselves as well. While the shop has maintained itself focused on only building and customising motorcycles throughout the years, Orange County Choppers' always increasing fame has brought many other opportunities for non-bike related events to occur in it, such as the time the business' New York headquarters held a series of concerts showcasing local bands, in addition to hosting the launch of the metal band Black Label Society's eight studio album "Order Of The Black" in 2010.
Career On TV
It's not unusual for hugely successful real-life businesses to be featured in reality TV shows. However, what is rare is for those shows to stay on air for long, regardless of how promising many of those could look at first sight.
"American Chopper" is different though; the reason Orange County Choppers was initially selected to be featured on TV comes from the fact that it had already reached a certain level of recognition in the US, thanks to its creations, but that doesn't mean it was easy from then on.
Maybe the "American Chopper"s key to success comes from mixing family drama, crew problems and the struggle of keeping a business afloat in a greatly competitive area, but it wouldn't have been on TV for as long as it was if the work of Orange County Choppers crew's wasn't of top quality.
While Paul Teutul Sr's harsh personality and tendency to explosive mood reactions was his trade-mark feature in "American Chopper", his appearances in shows such as "Late Night With Jimmy Fallon" proved his true personality wasn't as tough as seen on the show. As well, Paul has appeared in the movies "Wild Hogs" and "Algorithm: BLISS", which while not achieving great box office success, are quite telling of a man who's not afraid of trying new things in his career.
Legal Problems
Being a public person has its ups and downs. Although fame usually brings money and recognition with it, it also entails not being able to keep certain details about your life quiet.
This is very telling of Paul Teutul Sr's legal situation throughout the years. While Orange County Choppers has had its fair share of legal problems, the Teutul patriarch has been sued personally at least twice as well.
In 2017, Paul was accused by a former business partner of using the money meant to fund the production of another season of "American Chopper" for personal purposes. The man, who goes by the name of Thomas Derbyshire, stated his $3 million funding agreement with Paul included filming the A&E's spin-off "Orange County Choppers: American Made", and sharing some screen time with actor Rusty Coones. However, not only did Paul apparently not want anything to do with Coones but also tried to change the legal agreement, and delayed the filming time to go on a vacation. It's unknown what happened to the lawsuit in the end, but it was supposedly settled out-of-court.
In 2020, Paul Sr was once again sued, though this time it was for copyright issues, as he apparently used the photographer Scott Gunnells' work without permission. Paul ended up losing the lawsuit, and was ordered to pay over $200,000 in damages to Gunnells.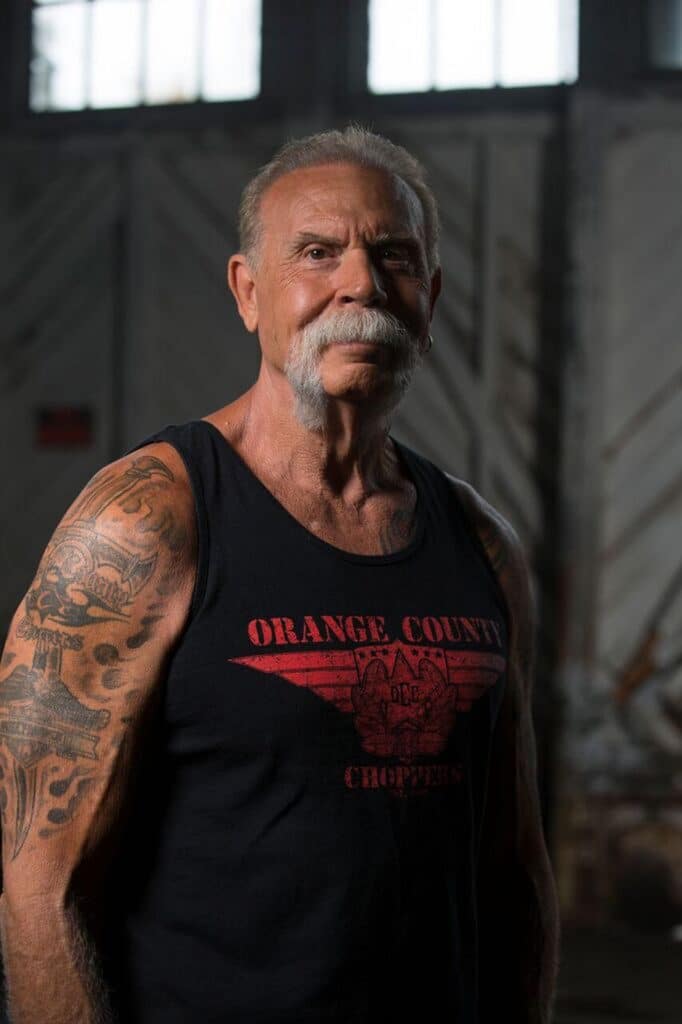 Did He Fix Things With His Son?
If you use social media often, you probably already know that the so-called "American Chopper Argument" meme is quite popular. It has been circulating on the internet for almost a decade, but as much as it has served for people's entertainment, the situation which led to such a tough argument between Paul Sr and his oldest son was anything but funny.
Even if said incident dates back to 2008, it fractured the family's relationship for several years. In fact, Paul Sr and son only started fixing their differences around 2015, not long after Paul Jr published his autobiographical book "The Build", which put his father in an admittedly bad light.
Though nowadays son and father try to keep their relationship away from anything business-related, Paul Sr notably spends a lot of time with his grandkids, and they seem to get along just fine, making it the perfect closure to such a dramatic story.
Is "American Chopper" Returning To TV?
Now that we know Orange County Choppers has a new location, it's normal that the loyal followers of "American Chopper" wonder if it's possible for the show to return to TV.
The answer is unclear – neither Discovery nor the show's production company Pilgrim Films have even barely hinted at a return. However, in an interview with Tampa Bay Times, Paul Teutul Sr stated that he was still in contact with the show's network, an affirmation which obviously ignited fan's hopes.
Is this new Orange County Choppers location actually fitting for a TV show? We will need to wait and see how it results, but at least the hopes of seeing Paul Sr on TV again after so long an absence aren't lost yet.