• Amy Pietz is an American actress born on 6 March 1966 in Milwaukee, Wisconsin.
• She studied at The Theatre School at DePaul University and graduated in 1992 with a bachelor's degree.
• Her breakthrough role was in the sitcom "Caroline in the City" for which she was nominated for a 1999 Screen Actors Guild Award.
• She is married to actor and producer Kenneth Alan Williams and subsequently remarried to Frank Stier in 2010.
• She has an estimated net worth of over $3 million.
Who is Amy Piety?
Amy Pietz is an American actress, known for her roles in various TV shows and sitcoms. She was born on 6 March 1966, in Milwaukee, Wisconsin, USA, but is the adopted child of Nancy and Arnold Pietz. Born under the Pisces sign, she holds American Nationality.
Early Life
Regarding her family, her adoptive mother was a nurse, and her adoptive father a truck driver. Information about her biological parents has never been disclosed; she doesn't have any siblings, and was raised an only child.
As a young teen, Amy dreamt of becoming a ballet dancer, and actively trained through several years.
Reportedly she changed her mind after she realized how much money ballet dancers make a year, and so opt for a more lucrative career. She attended Milwaukee High School of the Arts, and upon matriculating, enrolled at The Theatre School at DePaul University, from which she graduated in 1992 with a bachelor's degree.
Career
Amy began her career by taking small parts in TV series such as "Star Trek: New Generation" which aired from 1987-1994. Even though she is best known for her roles in several sitcoms and other TV shows, she appeared in a biographical sports drama "Rudy" in 1993, and "Jingle All the Way" which is a Christmas family comedy.
Prior to her breakthrough in the sitcom "Caroline in the City", Amy was cast in the sitcom "Muscle", but which was canceled after a couple of months, due to low ratings. Her role of Annie Spadaro in "Caroline in the City" garnered her a 1999 nomination for Screen Actors Guild Award for Outstanding Performance by a Female Actor in a Comedy Series. The NBC's sitcom was very successful, and ran 97 episodes aired from 1995-1999.
In 2000, Amy scored the role of Mellissa Taylor in a short-lived sitcom called "Cursed", alongside Steven Weber. She also made an appearance in the stage musical "The Boswell Sisters".
Her other credits include the ABC sitcom "Rodney", CW sitcom "Aliens in America", and the popular "Desperate Housewives". She appeared in a variety of TV shows with minor roles such as "Law and Order: Special Victims unit", "CSI: Crime Scene Investigation" "Two and a half Men" and several more. One of her most notable roles was in the super popular comedy "The Office", a mockumentary sitcom which quickly became a hit, and in which she had the recurring role as Donna. Her other credits include other short lived sitcoms "The Nine Lives of Chloe King" in 2011, "No Tomorrow" in 2016 and "Maron" in 2016. Her latest appearance was in "The Flash" in 2019.
Personal life
Amy met Kenneth Alan Williams on the set of "Caroline in the City",, who she married on 25 May 1997. Williams is an American actor and producer, best known for starring in various shows and sitcoms such as "Will and Grace", "V.I.P", "ER", etc. After being together for nine years, they divorced in 2006 due to undisclosed reasons, although saying in an interview with Variety.com in 2008 that they've stayed on good terms. Reportedly she had a child prior to her marriage to William, becoming pregnant with her high school sweetheart in 1992. Having been left by her boyfriend, she decided to put the child up for adoption.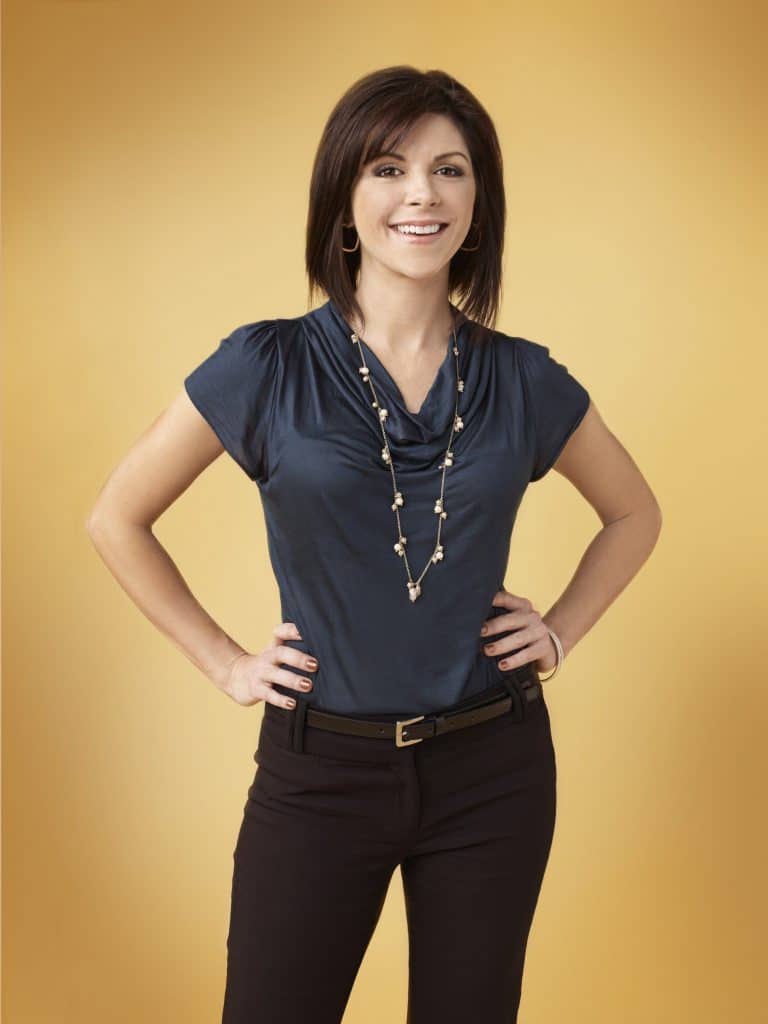 After the dissolution of her marriage to Williams, Amy remarried on 17 January 2010, to Frank Stier. There is a scarcity of information about Frank's profession and background, but they seem to be a perfect match with many things in common. They both adore animals and share a passion for traveling.
She joined Twitter in 2013, and has amassed over 2,500 followers. She is very active on Twitter and very often vocal about the ubiquitous social notions and political issues. However, her Instagram account seems to have vanished – reports say that she is very active on Instagram, but a thorough search hasn't yielded anything.
According to thecelebscloset, in September 2019 she had over 3,000 followers on her Instagram account, and reportedly made a minimum of $38.00 per post. It's uncertain whether she deleted her Instagram account.
Physical stats and Hobbies
Amy is 5ft 5ins (165cm) tall, weighs around 115lbs (52kgs), and her vital statistics are 32-23-32. She has brown hair matching her brown eyes. Both she and her husband have a great love for animals, so it doesn't come as a surprise that they have two dogs, an Australian Shephard and a mixed breed dog.
Amy has a very vibrant and quirky personality, which definitely earned her many credits.
Having starred in a variety of comedy shows, Amy developed her own sense of humor and witty remarks. One of her best quotes is "When you're trapped in a small town, the only excitement is the booze." The Milwaukee native also didn't spare words, saying:" Half of the Wisconsinites are considered alcoholics. It's a part of the culture of Wisconsin… if self-deprecation is their survival instinct, alcohol is their coping mechanism."
Would you like to know her net worth?
Amy is estimated to have a net worth of a over $3 million. Given her prosperous and prolific career and her status, it's believed that her net worth will grow in the future.
Generally, it is estimated that an average actor makes $50,000- 102,000, but given Amy's status and popularity, many believe she makes considerably more.
More about Amy Pietz
Having abandoned her childhood dream of becoming a ballet dancer, she admitted that even today, she has a habit of dancing in her home, especially to jazz and blues music. Her favorite actor is Russell Crowe, Eddie Murphy, and Judy Dench. Her favorite movies include "Gladiator", "Dolemite is My Name" and "Star Wars". Amy is reportedly a great philanthropist, and in 2004 she donated money to those hit by Hurricane Katrina, which caused the catastrophe and a lot of casualties. As a great lover of animals, she volunteered at the local shelter.