• Blake Michael is an American model and actor, most famous for Disney Channel's "Lemonade Mouth"
• He was home-schooled and studied acting at Company Acting Studio in Atlanta
• He enjoys traveling to Asian countries, the UK and France and speaks French fluently
• He has been nominated for several awards, including Young Artist Award and Audience Choice Award
• He has an estimated net worth of $1.2 million as of 2021
Blake Michael is an American model and actor, who is probably most famous for appearing as Charlie in Disney Channel's "Lemonade Mouth."
Age, Education Background, and Early Life
Blake Michael was born under the Leo zodiac sign on 31 July 1996, in Atlanta, Georgia, which makes him 25 years old as of 2021. He was raised together with his elder brother Zack Michael, by their parents Monique and Stephen Michael who are of Russian-Jewish and Hispanic ancestry respectively. The TV personality was home-schooled alongside Zack, who is currently an aeronautical  engineer.
Blake had a knack for storytelling and arts, including drawing as he was growing up.
He repeatedly told his parents that he wanted to appear on TV (he used to call a TV set 'a box') and at the age of three, they noticed his undying passion and so signed him with a local attorney. When he was five years old, he joined Company Acting Studio, located in Atlanta, to study acting, and was taught by Lisina Stoneburner, a well known on-set and acting coach. A year later, he was signed by famous Atlanta talent agent. Joy Pervis.
Hobbies and Favourite Things
Blake is a connoisseur of good food, who likes spicy Indian dishes.
Whenever he's not working, he enjoys watching movies and TV shows such as "Lemonade Mouth" and "Friends"  – his favourite actor and actress are Adam Hicks and Hayley Kiyoko respectively.
The Atlantic superstar likes traveling, and has visited many US destinations both for both work and fun. His favourite destinations are Asian countries, the UK and France –  he speaks fluent French, and loves French culture.
He is a car enthusiast who enjoys racing; he participated in the Irwindale Speedway charity event, in which he drove a late model race vehicle.
Blake enjoyed swimming together with his elder brother as a child – he participated in several swimming championships, and broke several state records.
Career and Awards
Career
Blake officially began his career at the age of six, after being signed by Joy Pervis. He hosted several collaborative commercials including the Bojangles' Famous Chicken commercial, in which he appeared alongside the American soccer star Jake Delhomme. After that, he was selected to appear in a series of commercials made for Hasbro Toys and Cartoon Network, before the latter invited him to host his own show.
The star was selected to host Cartoon Network's "Fried Dynamite" which aired on Fridays, and "Dynamite Action Squad," on Saturdays – he hosted these shows for three years. In 2010, Blake made an appearance in "No Limit Kids: Much Ado About Middle School" alongside Celeste Kellogg, a teen country music artist, and later on collaborated with the talented singer to release the song "Looking in Your Eyes" before making a cameo appearance in her music video ("My Jeans").
In June 2010, Blake was cast to appear in the protagonist role of Charlie Delgado in Disney Channel's musical film "Lemonade Mouth" released the following year.
He was cast in "The Mortician" film the same year, before landing the role of Jimmy in the film "Living with N.A.D.S.: The Jimmy Epson Story", directed by Michael D Friedman.
The year that followed saw Blake directing his first film, entitled "Anonymous", before he was assigned a role in Disney Channel's "Dog with a Blog" show from 2012-2015; the show was nominated for four Emmy Awards.
In 2012, Michael made an appearance in the "True Blood" episode entitled "Everybody Wants to Rule the World," in which he portrayed Alcide Herveaux. In 2013, the Atlanta-born TV star directed his second movie, "Notes of Hers" and in addition, was credited with the creation of the film's script as well as composing its songs.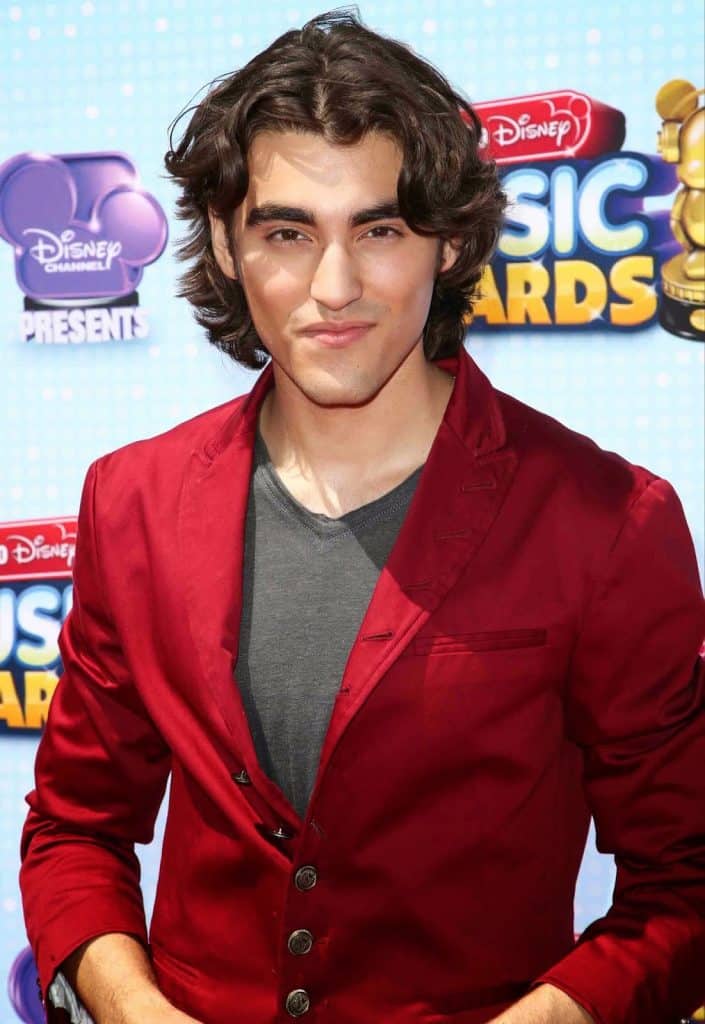 In the same year, he was cast in ABC's sitcom series "Melissa & Joey," in which he assumed the role of Archer Adams.
2015 saw Michael appearing in "I Killed My BFF" film as Chase – the film is based on a true crime story. and was aired on Lifetime Channel on 13 June. In 2017, he made an appearance as Vance in "The Student", before he was cast in the film "Princess of the Row" in the same year.
Michael recently created an art studio – he revealed during an interview that 'I paint with canvas and oil…it is partially outdoors so I can see clearly as I'm painting.'
Blake is active on several social media platforms, including Facebook, Twitter and Instagram. He opened a YouTube channel at the age of 12 and became one of the youngest celebrities to earn a partnership on the platform.
Awards
In his acting career, Blake has been nominated for several awards, some of which he's won. His contribution to "Dog With a Blog" saw him awarded with Young Artist Association's Young Artist Award in 2013. In the same year, he also bagged the Audience Choice Award at the annual Red Rock Film Festival, for his works in "Notes of Hers", and for the same performance, the talented actor was nominated for Toronto Student Film Festival's (now called Take 21) Best Film Award.
Personal Life
Many reliable sources have revealed that Blake is currently single, and putting priority on his career. Previously, in 2015 he was dating Essena O'Neill who is a popular internet celebrity.
Their relationship was however short-lived and they broke up after a few months – Essena is Australian and caught the public's attention after she quit Tumblr, Facebook, and even deleted her Instagram account that had more than 2000 photos and close to 600,000 followers. Blake has not yet disclosed why they separated.
Currently, Blake lives in Los Angeles, California, where he owns an apartment. He has never married, and doesn't have any children.
He is a close friend of Genevieve Hannelius, whom he met during an audition. He was seen wishing her a happy birthday a few years ago through a post on his Instagram page.
Hannelius is an American singer and actress, famous for her role of Patterson in ABC's "Surviving Suburbia" TV series.
Appearance, Weight, and Height
Michael is of the white ethnicity and has an athletic body standing at a height of 6ft (1.83m). He weighs approximately 167lbs (73kg) and has brown hair and hazel eyes. He is beardless and has a casual hairstyle with fair skin tone – he has several distinctive features including cheek bones and his heart-shaped face. His vital statistics are 38-26-36 and he wears shoes size 8 (UK).
Net Worth
Blake started his career at an early age and has appeared in films, TV series and commercials. As of 2021, he is authoritatively worth close to $1.2 million.