• 'Storage Wars' was an American reality television series, airing on the Arts and Entertainment Network for twelve seasons from 2010 to 2019.
• It featured bidders competing for the right to purchase the contents of storage lockers in California.
• Many memorable characters featured on the show, such as Brandi Passante and Jarrod Schulz, The Dotsons, Dave Hester, Darrel Sheets, Mary Padian, Barry Weis and Casey Nezhoda.
• These characters earned a stipend for their appearances on the show, as well as a potential fortune from the contents of the storage lockers.
• The show is set to return for another season in April 2021.
'Storage Wars' was an American reality television series, which aired on the Arts and Entertainment Network for twelve seasons from 2010 to 2019. The show was initially considered a game show of sorts, in which bidders competed for the right to purchase the contents of storage lockers.
However, due to the show's scripted nature, 'Storage Wars' falls under the characteristic genre of reality television, but that didn't make it any less entertaining. According to Californian laws, if the owner of a storage unit neglects to pay the due rent for three months, auctioneers will be allowed to sell off the contents in an attempt to settle the debt.
It might be a vulturous business, but storage unit auctions attract many potential prospects, including thrift store owners, and also provides work for professional auctioneers.
'Storage Wars' was initially filmed in California, focusing on local auctioneers and bidders, but due to the show's popular reception, it inspired several spin-offs in various locations all over the US.
Typically, an episode of 'Storage Wars' would feature the auctioning process, during which the show's featured bidders would compete for the contents. According to the show's rules, no bidder can browse the storage unit's contents in detail, and may only assess it briefly from outside before the auction begins.
Once the auction is complete, the prospective treasure hunter that won the bidding searches through the mysterious content, hoping of course to find something of excessive value. At the end of each episode, the total expenditure and potential profit from each bid is tallied, so that the viewers at home can see whether or not the bidder's gamble resulted in a payday.
As can be expected, the competition will always be fierce in the storage auction business, which of course became the greatest selling point for the series. Throughout the many episodes of 'Storage Wars', many dramas unfolded before the camera. From minor disputes to feuds that exploded into physical altercations, 'Storage Wars' has played host to some exciting moments.
While this might be entertaining for the viewers at home, many question whether or not participation on the show could have been worth all the effort. In consideration, amidst all the conflict and drama, the bidders often stood a chance to gamble away large sums of money.
However, like many reality shows, 'Storage Wars' authenticity came under speculation, and accusations of creative reality have come to light. Some of the allegations suggest that none of the participants ever lost any money.
These allegations even came from a disgruntled participant, who felt more than obliged to reveal the possible truth to the world. However, regardless of what might really have happened behind the cameras, for most participants, from auctioneers to bidders, their participation was well rewarded.
Aside from earning a stipend for their appearance on the show, and the exposure the subsequent fame afforded them, many of the bidders featured on 'Storage Wars' made exceptional fortunes during the run of the series.
Brandi Passante and Jarrod Schulz
One of the most memorable contestants on 'Storage Wars', as viewers should easily recollect, is Brandi Passante. Viewers got to know the Texan native as a no-nonsense bidder, who brought fierce competition to the series.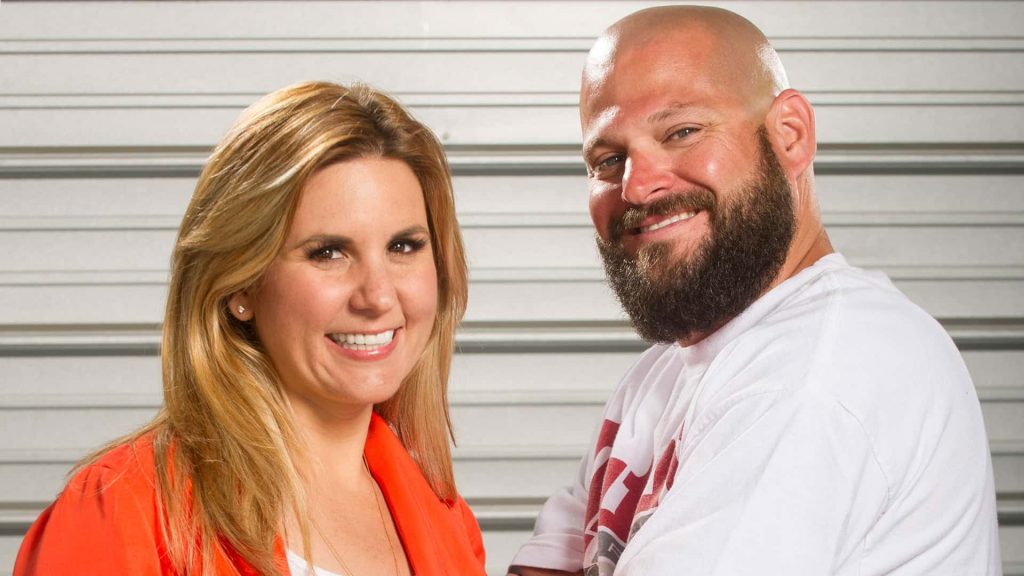 Along with her life partner, Jarrod Schulz, they made up one of the most liked teams on 'Storage Wars', but at times their popularity was for all the wrong reasons. Viewers simply could not get enough of the two partners' constant bickering, as they never seemed to agree on anything.
Brandi's eye-rolling and piercing stares almost became synonymous with the show, but in all honesty, Jarrod and Brandi gave the show the kind of character that kept viewers coming back for more.
Even more, their fierceness and competitive drive caused its fair share of friction on set, and Brandi gained a reputation as the star caught in the most disputes. Oddly enough though, viewers never thought of her as a villain, and by most accounts, many fans adored her presence on camera.
In fact, following their appearance in the original show, Brandi and Jarrod earned their own spin-off series, 'Married to the Job'. However, ultimately the spin-off wasn't as successful, but nonetheless added to their fortunes.
Sadly, the fame she earned on reality television afforded Passante some negative exposure, in the form of faked adult entertainment.
According to some reports, Brandi and Jarrod earned an estimated $15,000 for each episode, as well as also earning them fortunes from managing a thrift store in California, which they co-own. Brandi also earns money from a clothing brand, Outlaw Apparel.
Their entire fortune amounts to an estimated net worth estimated at over $2 million. While Brandi and Jarrod may not have landed a huge fortune on the show, their participation in it nonetheless paid off in the end.
The Dotsons
Another memorable couple from the good days of 'Storage Wars' would be the Dotsons, Laura and Dan; without them, there wouldn't have been much of a show to entertain the viewers. Laura and Dan were the leading auctioneers, and what better way to create authenticity for a reality show than to employ professionals.
One could say that Laura and Dan's lives mainly consisted of auctions. Not only was it their choice of profession, but according to trivial knowledge, their romance blossomed at an auction.
The Dotsons have been in the auctioning business for more than thirty years, and with a near life time's experience, they brought unparalleled authenticity to 'Storage Wars'.
They displayed the quick-tongued skills the audience would expect from a true auction, providing the viewers with the real experience, so at least one part of the show was undisputedly real. Dan's interest in auctioneering began at a young age. He learned the trade from his grandfather, taking up the art from the age of eleven.
Years later, Dan established 'American Auctioneers' with the help of his wife Laura, which according to many reports, is still in business, even after completing 'Storage Wars'.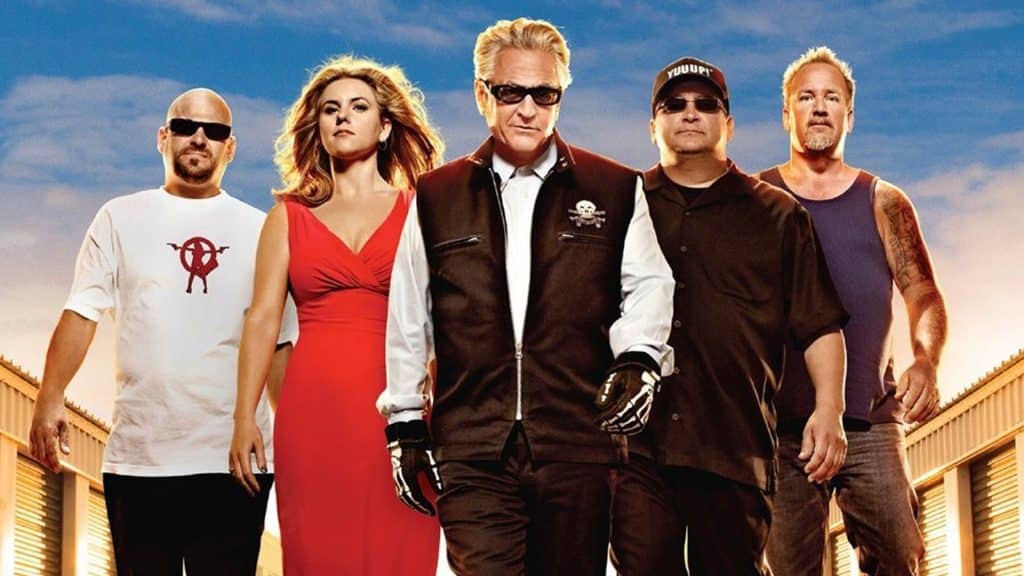 Today they continue to manage American Auctioneers in Riverside, California, providing their clients with the same sharp services as seen on television. Undoubtedly, their exposure on 'Storage Wars' may have even afforded them an increase in customers.
Dan also founded an online service that provides people with auctioneering services available on the internet, called storageauctions.net.
While their salaries for appearing on 'Storage Wars' remain a mystery, most sources claim that their combined net worth, accumulated from their many years in the auctioning industry, is estimated at over $5 million.
Dave Hester
Dave Hester was the kind of character on 'Storage Wars' people simply loved to hate. By all accounts, Dave played the role of the villain, and he certainly proved his disposition after leaking supposedly tightly sealed secrets to the public.
This happened after the show dropped him for a couple of seasons, yet Dave's ever-so-witty thinking forced the producers to get him back on board. After only a short delay, everybody's favourite villain was back at stoking the fires between fellow bidders.
Of course, the most memorable thing about Dave might perhaps have been his trademark catchphrase he yelled out every time he made a bit. For some reason, viewers never grew tired of hearing him 'Yuuup!' from the crowd. To further add to his legend, Dave even engaged in a legal battle with the rapper Trey Songz over the use of his catchphrase.
Unfortunately, Dave never made too great a fortune while on the show, and according to the reality star, it was all because of the producers. After being let go from the show, Dave spat about allegations towards the producers, accusing them of choosing favourites, spicing up storage lockers with valuable items, and, of course, scripting the show.
Regardless, Dave made quite a fortune because of 'Storage Wars'. Aside from managing his auctioneering service, Dave Hester Auctions, he also sells merchandise that features his renowned catchphrase.
Though he never revealed his snow alary for appearing on the show, most sources suggest that Dave's net worth amounts to an estimated $4 million.
Darrel Sheets
Known as 'The Gambler' of 'Storage Wars', one might think that Darrel Sheets would be the one bidder who made the greatest fortune on the show. Throughout the series, Darrel took high risks, often bidding a lot of money on seemingly worthless storage lockers.
However, in some cases his risks seemed calculated, and certainly paid off in the end. Naturally, his experience in the business made him a key player – Darrel began expressing an interest in storage hunting from his childhood days, and over the years became skilled in finding the greatest opportunities storage units could contain.
One of his most memorable finds was an art collection worth $300,000. However, during the bidding process, he offered $3600 for that specific unit, which for most of his competition, seemed like an unnecessary gamble.
Fortunately, Darrel's high-rolling, risky gambles paid out after many years in the business, making him one of the richest storage hunters. Darrel mostly keeps to himself, and despite his newfound fame on 'Storage Wars', his private life remains a secret.
As such, information regarding his salary from 'Storage Wars', as well as his net worth, is hard to find. However, according to certain sources, Darrel's estimated net worth is n ow over $5 million.
Mary Padian
Mary Padian is another mysterious character from the series. Her personal life mostly remains private, and nothing much about it reaches the public. During her appearance on the show, Mary seemed like the least experienced bidder among the competition.
Despite her lack of age and insight, she nonetheless proved to be worthy competition. The only widely known fact about Mary is that she was born in Dallas, Texas, and graduated from University with a bachelors degree in photo-journalism.
Since her participation in the show, Mary has opened a thrift store, Mary's Finds, from which she showcases and sells her most prized finds on the show.
According to some sources, Mary earned an estimate of $50,000 per season for her appearances on 'Storage Wars', and combined with the profits she makes at her store, Mary's estimated net worth now stands at over $600,000.
Barry Weis
Barry Weis initially joined the cast of 'Storage Wars' on an invitation from his good friend, Thom Beers, who is the producer behind the show.
However, Barry eventually earned his place on the show, becoming one of the many bidders beloved by fans, all due to his old-school charm and likeable disposition. His popularity on the show also earned him the chance to star in spin-offs of 'Storage Wars', in which Barry expressed his love and knowledge of old, classic cars.
Weis can be considered among the richest to feature on 'Storage Wars', but most of his fortune comes from investments he made years before appearing on the show. Barry used to be the CEO of Universal Public Records, as well as a co-owner of the Northern Produce Company.
Through his many appearances, as well as his other ventures, Barry's accumulated a net worth estimated at over $10 million.
During his time on 'Storage Wars', Barry never seemed to be the kind who took wild risks, and as such, he never made any truly memorable finds. However, his character and presence on the show were enough to earn his place in the fond memories the viewers have of the series.
Casey Nezhoda
Casey and her husband are known as the 'bargain hunters' on the series, and for good reason. Together they own a large thrift store in Poway, California, where they sell the great horde of items they've gathered through years of storage unit bidding.
" I MAY BE BLIND BUT I WILL FIND MY WAY " words to live by 🙂 #storagewars @makingmoney #noisnotaoption #storagewars #AETV We don't even know what quitting means !!!!!!!!!!!!!!!!!!!!!!!!!!!!!!!!!!!!!!!!!!!!!!!!!!!!!!!!!!!!!!!!!!!!!!!!!!!!!!!!!!!!!!!!!!!!!!!!!!!!! pic.twitter.com/U2oO0KwxUK

— Rene Nezhoda on A&E (@Rbargainhunters) February 8, 2021
Other than Brandi and Jarrod, Casey used to be the toughest competition on the show, as she exploited her experience to gain an edge over the other stars of 'Storage Wars'.
While her personal life away from the cameras remains a private affair, it's known that Casey's net worth stands at an estimated $1.5 million. Most of her fortune comes from the salary she earned for her appearance on 'Storage Wars', but also of course from the profits she makes from the thrift store in Poway.
For those who simply can't get enough of watching these bargain hunters gamble on mysterious goods in storage lockers, we have some good news.
According to the latest information regarding 'Storage Wars', it seems that the show is set for a revival. A new season of 'Storage Wars' is bound for the screen once again, set to premiere in April 2021.