'American Chopper' first appeared on the Discovery Channel back in 2003, becoming one the earliest reality series to exploit the drama and intrigue of an interesting workplace for entertainment purposes. Its unique aspect of documenting the personal relationships of the cast, and the conflicts that arise from the stressful challenge of building custom motorcycles earned the series countless fans. Initially, viewers tuned in to satisfy their curiosity about Orange County Choppers' latest product.
However, towards the end of 'American Chopper's' successful run, viewers remained glued to their screens for all the arguments and disputes between the father and son partners. Other than the drama between Paul Teutul Senior and Paul Teutul Junior, the remaining cast members and employees of 'Orange County Choppers' further attracted the audience's fascination.
The success of the show soon led to the creation of various spin-offs, and when Junior left the show, it opened up greater potential for drama, when he became his father's latest competition by opening his shop down the street. Discovery saw it as an opportunity to create yet another spin-off, this time pitting father against son. While the competition heated up, quickly reaching boiling point, and so drama ensued, Discovery sat back and reaped the financial benefit of yet another brilliant idea.
In the meantime, the audience remained transfixed, intrigued about the growing conflict and fascinated by the beautiful marvels rolling out of both workshops. Of course, the other Teutul family members and the cast were caught in between the father-son feud, trying their best to keep the peace while remaining focused in their jobs. Unfortunately, in 2010 the drama dried up somewhat when the original series ended. Two years later, the spin-off creations also came to an end, much to the dissatisfaction of many viewers and dedicated fans of 'American Chopper'.
As the show came to a close, so did Orange County Choppers, which forced the employees to seek new horizons and find other means of making a living. Sadly, even Teutul Senior was affected by the end of 'American Chopper', and as a result faced financial difficulties. If you are one of the show's most dedicated fans, you would probably wonder what has happened to the cast since the show ended. After a thorough search, we've located all the favourite cast members, and we're happy to report that most of them are doing great.
Paul Teutul Senior's Legal Battles
Well, perhaps not everyone is doing so well – following the success of 'American Chopper', Paul Senior once again attempted to cash in by creating a similar reality television series. Unfortunately, his revival efforts met too many difficulties to succeed, with most of the failures perhaps unsurprisingly stemming from his own mismanagement.
At the time, Senior had no financial support, forcing him to seek outside investments to produce the new show, which would have been called 'Orange County Choppers: American Made'. With promises of lucrative success and a chance at glamorous fame, Paul convinced businessman Thomas Derbyshire, to invest millions of dollars into the project.
Unfortunately, Paul had other plans with the appropriated funding, which of course didn't please his new investor, resulting in Derbyshire filing complaints against Teutul Senior in April 2017, accusing him of committing fraud, specifically of using the money on personal expenditures instead of using it as agreed, to create the new reality show.
Derbyshire made further accusations, claiming that Paul intentionally undermined the show's production by taking a long fishing trip that delayed filming, and when Senior finally showed up for filming, he refused to work with a Hells Angels rider, Rusty Coones, to which he'd agreed when he signed the contract.
Things between the two partners worsened when Paul attempted to improve his ownership share to a fifty-fifty agreement from the agreed 51/49 initial exchange. More allegations flung around in court, with Derbyshire adding that Teutul committed product placement deals without his consent.
As a result of the legal battle, Teutul lost, and the new show never moved beyond the plannin phase. Barely a year later, Paul Senior appeared in court once again, this time for a mediation hearing with JTM Motorsport, but instead of settling things through peaceful negotiation, Teutul lost his temper and nearly assaulted the other party.
The dispute unfolded after Teutul failed to hold to an agreement with JTM Motorsports, who agreed to work on his Corvette in exchange for exposure on the show. In the end, court officers escorted Senior from the courtroom, and the case was heard in front of a judge.
Filing For Bankruptcy
Just when fans thought that things couldn't get any worse for Senior, the retired reality star filed for bankruptcy. Due to his financial losses, and through all the lawsuits against him, Teutul tried to improve his position by seeking legal protection from bankruptcy status. If he could prove that he didn't not have the means to pay off his debtors, then he would gain a legal reason to not repay debts, or extend the repayment period.
Unfortunately Paul's plans backfired. According to the paperwork Teutul filed, he admitted to owing 50 creditors more than $1 million, which included nearly $200,000 in unpaid taxes. Because his net worth amounted to $1.8 million and that he earns roughly $15,000 a month, but spends $12,600 on necessities, Paul could declare himself officially bankrupt.
However, in 2019, the trustee in charge of Teutul's fortunes petitioned the court to dismiss his application.
.@PaulTeutulSr and @PaulTeutulJr are going back to where it all started.

Watch the 2-hour #AmericanChopper special, Tuesday, June 9 at 9p on @Discovery. pic.twitter.com/29rQm0rInr

— Discovery Motor (@DiscoveryMotor) May 29, 2020
According to the trustee, Paul couldn't provide the correct documentation. In addition to neglecting to hand in income tax return transcripts for 2017 and 1018, Teutul also failed to provide sufficient paperwork to prove that his financial status was in decline.
As a direct result, Teutul couldn't claim any bankruptcy benefits, and was required to pay off his outstanding debt in full. In an attempt to save his finances, Senior placed his luxurious New York estate on the market, initially hoping to sell it for $2.9 million. The 39-acre property located in Montgomery, New York, certainly seems worth the asking price.
However, in his desperation to sell the property, Paul repeatedly dropped the price, but in 2019, the property was still on the market at an asking price of $1.6 million. It seems that Teutul just can't catch a break.
What Happened To Vinnie?
Dedicated viewers and fans of 'American Chopper' would probably remember Vinnie DiMartino, one of the most skilled and committed fabricators employed by the Teutuls.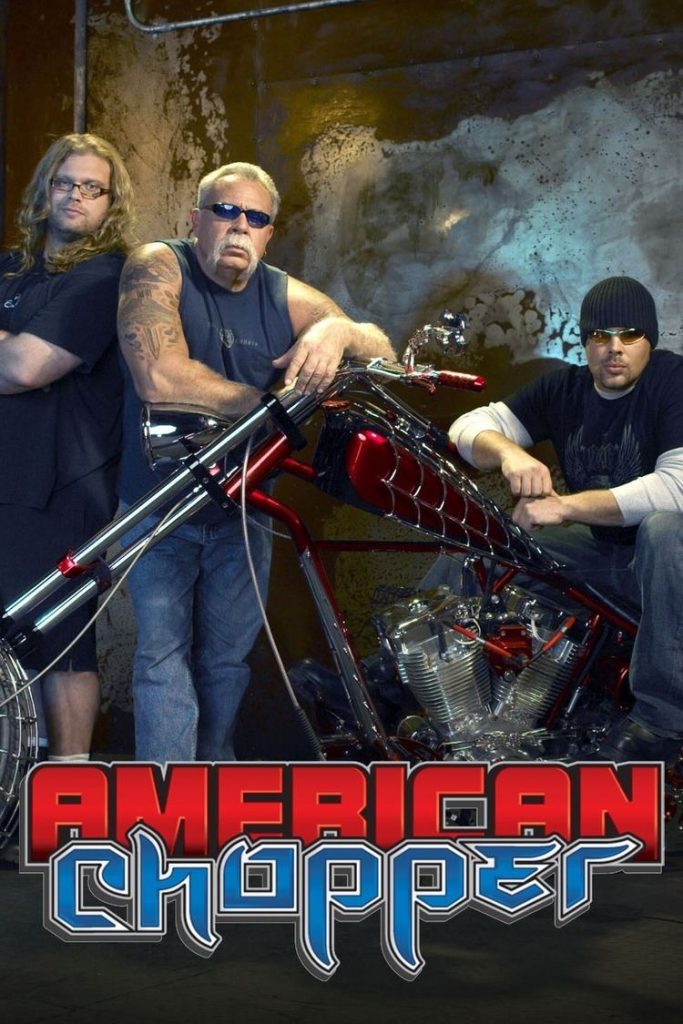 As many might know, Vinnie parted ways with Orange County Choppers in 2007, with fans speculating that he most likely became tired of the internal conflict. Vinnie, on the other hand, claimed that he left because of professional boredom.
After leaving 'American Chopper', Vinnie opened his own workshop, VForce Customs, and made guest appearances working as an outside contractor for 'American Chopper'. VForce Customs operated successfully for the next five years, but when 'American Chopper' came to an end, Vinnie discovered a newfound interest in four-wheeled mechanics, saying goodbye to motorcycles for good.
In 2013, Vinnie sold off all his motorcycle equipment and used the money to start up an automobile servicing workshop in Walden, New York, called DiMartino Motorsports. It seems that, while Paul Senior had a few bad experiences, his most reliable employee enjoys greater success without him.
After all, Vinnie had stated that while working at Orange County Choppers, he had no room for advancement.
Catching Up With Rick
As memorable as Vinnie may have been, the other fabricator working for the Teutuls, Rick Petko, who started working for OCC shortly after 'American Choppers' debuted, also became a cast member adored by fans. Rick's loyalty to Senior, and his ability to remain friends with Junior even after the split, may have been the reason why Rick won over so many viewers.
Rick's loyalty never came into question as he stayed a part of the cast and Teutul family right up to the end of the show, and even continued to work for OCC once the show went off the air. In 2012, Rick married Brittany Cockeram, and surprisingly enough, Teutul Senior and Junior placed their differences aside, at least for one day, to attend his wedding.
In 2015, he became the father of two adorable girls, and at the time, still worked at OCC.
However, after growing tired of the long drive from his home in Pennsylvania to the OCC workshop in southern New York, Rick finally called it quits. After working for more than a decade at OCC, Rick accepted a position at a workshop closer to home.
According to the latest information on Rick, he currently works for the Pocono Mountain Harley-Davidson shop in Stroudsburg, Pennsylvania, just a mile away from home. He also spends some of his free time fabricating handmade knives under the name RPD and Co, operating this small business from home.
Cody's New Life
When Cody Connely began working for OCC as an intern, he was a mere fourteen years old, and he worked for the Teutuls for quite some time. Cody joined the OCC workforce long before cameras invaded the workshop, and after matriculating from high school, continued to work for OCC until 2007.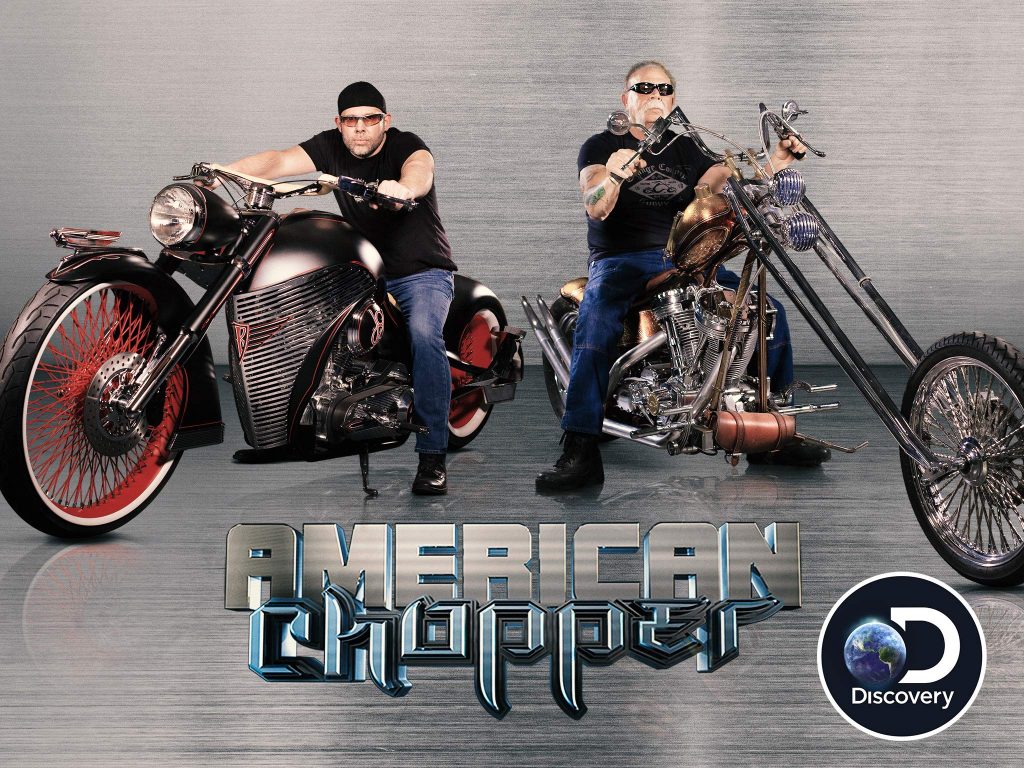 After Vinnie parted from the company to start his workshop, Connely abandoned the Teutuls as well, going to work for Vinnie. It seemed, though, that his time working for the Teutuls wasn't over, as after a couple of years at VForce Customs, Cody started working at Paul Junior's design shop. However, his career in motorcycle fabricating ended after he filed lawsuits against his former employers.
In his claims, Cody stated that they only paid him for a third of the episodes he appeared in, and also asked for compensation for a motorcycle Senior promised him but never delivered. Connely also claimed that they used his likeness on merchandise long after he left the show, and never compensated him in royalties. He demanded at least $250,000 in compensation.
The latest news on Cody suggests that he is currently working for an unknown utility company.
Junior's Still Going Strong
'Like father like son' doesn't seem to be an accurate description of the current circumstances in the Teutul family. While Paul Senior faces financial difficulties, it seems his ex-partner and oldest son, Paul Junior, enjoys lucrative success.
Although Paul Junior owned 20% of his father's company, which he helped establish in 1999, Senior nonetheless sent him packing. However, Junior later admitted to Fox News that his father actually did him a huge favour by firing him from the show and the OCC workshop. Following his termination, Paul ventured to create his own company but, intelligent as Senior is, he forced Junior to sign a year-long non-compete clause.
However, this actually gave Paul enough time to prepare and effectively plan his new business. In a short time, Paul Junior Designs became OCC's toughest rival, but this didn't inspire Discovery to create the aforementioned spin-off.
While waiting for the clause to expire, Paul Junior kept himself busy with other projects, which included building a dog park in Montgomery, New York, as well as redesigning the Coleman Road Trip Grill.
Through hard work and determination, Paul Junior achieved a higher average net worth than his father, estimated at a decent $2 million.
The Latest Legal Dispute
While the other Teutuls enjoy some success, it seems the youngest son in the family, Mickey, might not be as lucky. Long before the show ended, Mickey grew tired of the drama in the family business, and attempted to make an independent living by opening an art gallery, where he subsequently had the opportunity to showcase his creative side, and maybe sell a painting or two.
Unfortunately, his venture didn't work out, and in 2014 the gallery closed its doors. He then created a web series, 'Bummin Out', intended to provide an insight into New York's homeless societies.
Need to do some catching up on American Chopper? Catch the all-day marathon starting TOMORROW at 3 am, running until 6 pm! http://bit.ly/2Lr36dn

Posted by American Chopper on Thursday, May 24, 2018
Instead of gaining success, Mickey's ventures unfortunately caused more legal troubles for the family.
In early 2020, the court awarded photographer, Scott Gunnells, over $200,000 in damages. Gunnels filed a lawsuit against the Teutuls in 2019, claiming that they used his photographs on merchandise without permission or paying royalties. He also claimed that Mickey used one of his photographs to promote an art exhibition, but illegally removed his company logo from the picture.
The Latest News
With the financial troubles Paul Senior faced, he had no other choice but to sell the original OCC workshop. However, Paul decided that at least a small benefit from the shop's fame could produce a profit, and as such, they converted the old workshop into a family fun centre.
The centre will play host to go-carts, escape rooms, arcades, and numerous other family activities. Aside from this, Teutul Senior also ventured into a couple of business investments, which include the launch of a product called 'Tattseal'. Known the world over for his iconic moustache, and his wide array of tattoos, it would only seem fitting that Senior would create a topical product that claims to reduce the pain and inflammation of getting ink done. Senior markets the product with his own image, and claims they produce it from bioceuticals that are safe, effective, and healthy.
Conclusion
Although the revival spin-off of 'American Chopper' became a sad failure, fans of the show can still catch up on any of the old episodes, reliving the once-forgotten drama, and of course all the marvellous art pieces created by OCC over the years.
Due to popular demand, a re-run of the show aired again in 2018, and dedicated fans could feel free to tune in again.