• Henry Zaga is a popular Brazilian TV actor, born on April 30, 1993, under the Taurus zodiac sign.
• He enjoys judo, playing volleyball and snowboarding and his favourite dish is Feijoada.
• Zaga began his career in 2015 and has since made appearances in over 20 TV series and films.
• Rumors of Zaga's sexuality started spreading when he played the role of a gay character in "13 Reasons Why".
• His net worth is estimated at over $1 million.
Henry Zaga is a popular Brazilian TV actor, famous for his appearances in the series' "Teen Wolf" and Netflix's "13 Reasons Why."
Age, Zodiac Sign, Education Background
Henrique Chagas Moniz de Aragão Gonzaga was born in Brasilia, Brazil, on 30 April 1993 under the Taurus zodiac sign, which makes him 28 years old as of 2021. He was born to Sonia Gontijo and her husband Admar Gonzaga who were painters, and also taught drama classes. Sonia is of Native Brazilian and Spanish descent, while Admar Gonzaga is of Italian-Portuguese ancestry. Zaga was raised alongside his brother Will and his younger sister Fernanda, who is a skilled poet, and has published several books of poetry in Spanish, Portuguese and English.
As he was growing up, Henry enjoyed accompanying his parents to the local theatre on weekends, which sparked his interest in acting at a young age. His parents played a major role in his artistic upbringing, and were relentless in encouraging him to perform arts, including taking him to painting and drama classes. Zaga was very physically active as he was growing up ,and loved playing volleyball – once breaking his right thumb – and also enjoyed snowboarding.
Zaga's parents moved to Bournemouth, England, when he was a child, and lived there briefly. They also spent part of his childhood in Rio de Janeiro, Miami, Boca Raton, and Florianopolis, where his grandfather owned a beach hotel – during an interview he revealed how close he was to his grandpa, who taught him how to paint vases and porcelain bowls.
Zaga hasn't revealed where he attended high school; however, he, moved to Los Angeles, California, when he matriculated from high school, and joined college to study Acting for Film. Henry landed several minor roles while he was in college, and later dropped out to pursue acting full-time.
Favourite Things and Interesting Facts
Zaga is an animal lover, and has kept a few pets including two dogs named Brando and Parker.
He also likes traveling and has toured many destinations, while his dream destination is Japan.
The Brazilian star likes spending his free time with friends and family, and most of his close friends consider him very social and outspoken.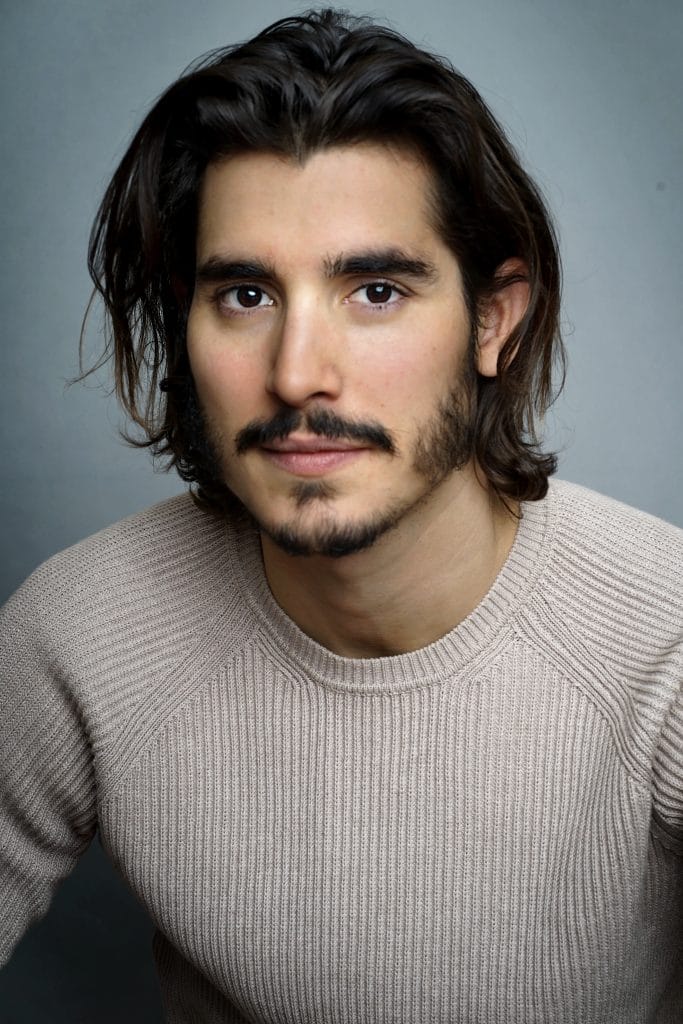 Zaga's favourite dish is Feijoada, Brazil's heritage dish that is basically pork stew prepared with black beans and other local spices.
He's physically fit and likes judo – he became obsessed with Japanese culture at an early age which pushed him to learn the skill.
He also likes to attend plays, and movies such as "Harry Potter" and TV shows such as "Friends." He revealed during an interview that watching these shows sharpened his acting skills, and also made him fluent in English.
As a teenager, Zaga wanted to pursue architecture.
Career
Zaga began his career in 2015, when was assigned a minor role in the TV series "The Mysteries of Laura."
He secured another minor role in "The Wing" short film, before he landed the role of Josh in the fantasy TV series "Teen Wolf," (2015 – 2016) which put his name into the limelight. The series starred Dylan O'Brien, Crystal Reeds and Holland Rosen and was a major commercial success.
With his increasing success and fame, Henry was selected to portray Luka in the crime-drama series "Thickets." He secured his first major role in a TV film in 2016, when he appeared in the drama movie "XOXO" starring Graham Phillips, Brett Delbuono and Sarah Hyland. In the year that followed, Bruno made his career breakthrough when he was selected for a starring role in the crime-drama film "MDMA", next to Elisa Donovan and Francesca Eastwood.
His next major role was as Brad in the mystery-drama film "13 Reasons Why", for which he received praise for exceptional performance.
Henry has recently appeared in several productions, including 2019's TV mini-series entitled "Looking for Alaska",  and "The New Mutants," in which he played the role of Roberto da Costa (or Sunspot, the Marvel hero) in 2020. He also featured as Nick in "The Stand," which starred Jovan Adepo, Owen Teague, James Marsden, among others in the same year.
Zaga has so far received two awards for his contribution to "The Wing:" an Award of Merit Special Mention in 2015, and an Award of Excellence during the same year.
Henry goes by the name of @henryzaga on his Twitter account, and has a decent following on the platform. He is also active and posts frequently on Facebook and Instagram, although his accounts aren't verified.
Personal Life
Zaga isn't married – he's dedicated most of his time to his blossoming career.  He hasn't introduced anyone as his girlfriend, and he doesn't have children.
Rumors of Zaga's sexuality started spreading when he played the role of Brad who is gay in "13 Reasons Why." He is seen on a date with Tony, whose character is portrayed by Christian Navarro in the hit series' first season. He hasn't made any comments regarding the speculations, so it's not certain whether the 28-year-old celebrity is gay or straight.
Henry is allegedly very close to Alice Braga, a famous Brazilian actress who was cast as a co-star of "The New Mutants," and has posted many pictures of themselves together on his social media accounts. It's speculated that he might be dating her, but he hasn't shed any light on this possibility either. Alice is a 38-year-old producer, who has also appeared in many Brazilian films such as "City of God," "Only God Knows," and "Lower City" among others. She is most popular for playing the role of Teresa Mendoza in the "Queen of the South" TV series, of which she is also one of the show's executive producers.
Height and Body Measurements
Henry is Brazilian of mixed ethnicity, is 6ft (1.83m) tall and weighs approximately 183lbs (83kgs), with dark brown hair and brown eyes. He has an athletic body, and his vital statistics are 42-35-15.
Net Worth
Since he launched his acting career, Zaga has made appearances in more than 20 TV series and films, which have significantly contributed to his net worth. As of 2021, his net worth is authoritatively estimated at over $1 million. Zaga also earns from his promotional posts, and has also made a considerable sum from his modelling and brand campaigns.