• Devon Bostick is a Canadian actor, best known for roles in "Diary of a Wimpy Kid" and "The 100" TV series
• Came from a family in the entertainment industry, starting his career at age 7
• Closely connected with his family, having two middle names honoring his grandfathers
• Enjoys outdoor activities, animal-loving, and painting on canvas art
• Net worth of $3 million
Devon Bostick is a Canadian actor, who is perhaps best known for his portrayal of Rodrick Heffley in 2012's "Diary of a Wimpy Kid", inspired by Jeff Kinney's comic book series, and Jasper Jordan in "The 100" TV series from 2014 through 2017.
Despite being a public figure, the actor keeps his personal life out of the media, but discover in this biography all that's known about Devon Bostick.
Early Life, Family, Educational Background
Devon 'Dev' Bostick was born on 13 November 1991 under the zodiac sign of Scorpio, in Toronto, Ontario Canada, to Stephanie Gorin and Joe Bostick. Devon's maternal grandparents were English immigrants, while his father is of Norwegian ancestry; he holds Canadian nationality.
Having been raised in a Christian home, actor Devon Bostick grew up having deep-seated faith in the supernatural.
Devon's mother works as a casting director, member of the prominent Casting Society of America (CSA), while his father, Joe, is a famous actor and film flight co-ordinator who starred in "Lars and the Real Girl" and "It Chapter Two". His maternal grandparents Ken and Hazel 'Ayres' Gorin were also actors and music hall performers. Judging from his parents' careers and income range, Devon and his younger brother Jesse Bostick grew up in a bit of luxury.
Devon has always been a lover of pets, but he wasn't allowed to have furry animals in the home due to his mother's allergies, only fish as pets.
Coming from a family in the enteertainment industry, it was unsurprising that Devon and his brother are now actors, and Devon started acting as early as grade five. He matriculated from the Etobicoke School of Arts, Toronto, where he majored in drama.
Career
Devon's family  background had everything to do with him becoming an actor. His career started officially, at the age of seven, when he played the role of a son in "Exhibit A: Secrets of Forensic Science" (1998). He went on to play the role of a gothic teen in "Odyssey 5" (2002-03).
Throughout the early 2000s, Devon took on numerous minor roles in TV dramas such as "Jake 2.0" (2003), "Hustle" (2004), "Knights of the South Bronx" (2005), "A Life Interrupted" (2007), "Princess" (2008), and "The Border" (2009).
Between 2006 and 2007, Devon played the role of Nic in three episodes of "Degrassi: The Next Generation", which is the fourth series in the Degrassi franchise. In 2009, he had landed a recurring role in the Canadian comedy series, "Being Erica", in which he played Erica's deceased brother Leo Strange, closely working with actors such as Erin Karpluk, Michael Riley, and Sarah Gadon.
2013 saw Bostick starring as Marcus Anderson in the web series "Aim High", opposite Jackson Rathbone, Aimee Teegardner and Chris Wylde. Then he landed the main role of Jasper Jordan in "The 100", the American post-apocalyptic science fiction drama aired on The CW between 2014 and 2017. Subsequently, he played the role of Tommy in "I Am The Night" (2019).
Devon Bostick landed his debut movie role in 2003, when he made a minor appearance in "The Truth About the Head". Subsequently, he starred in the 2004 Canadian horror film "Godsend" as Zachary Wells, a deeply traumatized school boy who kills his mother, and sets his school on fire.
In 2006, Devon starred in the coming-of-age film "Aruba", opposite A.J. Saudin, Patricia Fagen and Soo Garay. In "Adoration" (2008), he played the role of Simon, a young boy being raised by his maternal uncle Tom (Scott Speedman).
Then came his major breakthrough in "Diary of A Wimpy Kid", which had Devon playing Rodrick Heffley, older brother of Greg (who's the Wimpy kid himself).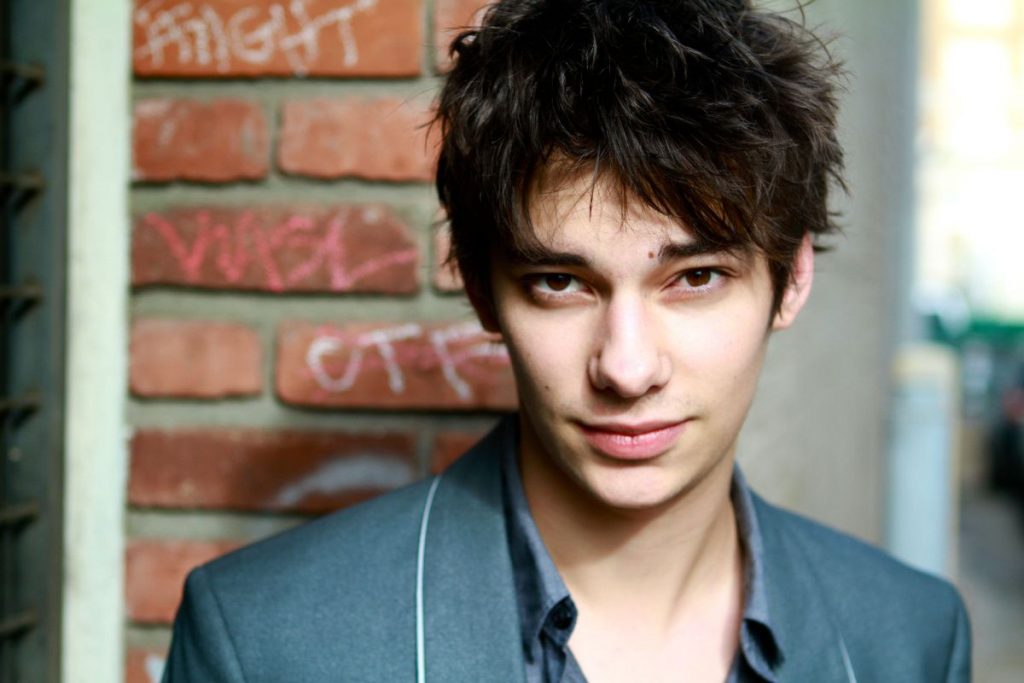 The live action comedy film was based on the book of the same title, written by Jeff Kinney (2007); Devon reprised his role in "Diary of a Wimpy Kid: Rodrick Rules" (2011), and "Diary of a Wimpy Kid: Dog Days" (2012).
In 2015, he played Adam in "Being Charlie", and appeared in Lady Gaga's musical video "Till It Happens to You", in the same year. His most recent projects include the films "Pink Skies Ahead", "Words on Bathroom Walls", and "A Teacher" all in 2020.
Personal Life, Relationship
The 30-year-old actor keeps his personal life and relationship status private. It's however rumored that he dated the American actress Alexandra Burman.
The fact that he also went to a prom with his 'Degrassi' co-star Alicia Josipovic, also sparked some rumors of romance between the duo. However, Devon hasn't addressed any of the rumors, and is apparently still single.
His Instagram page (@devbostick) has nearly 700,000 followers who keep up with his projects, art and personal life, such as he reveals. Meanwhile on Twitter, the actor has 285,000 followers.
In November of 2019, Devon announced in a heartfelt tribute, the passing of his grandfather, who died on 11 June 2019. He emphasized on the closeness they shared writing, 'missing him a lot, it's been really hard to process…'.
He also shares a close bond with his immediate family, evident in how highly he speaks of them during interviews. Devon Bostick now lives in Los Angeles, California US with his three pet dogs, two of which are named Walter and Randy.
Appearance, Clothing Style
Devon Bostick is 5ft 10ins (1.79m) tall, weighs around 170lbs (76kgs), and has short brown hair and brown eyes to match. As per his clothing style, Devon likes to wear jean jackets over tee-shirts and baggy pants.
Hobbies, Favorite Things and Interesting Facts
Devon Bostick actually has two middle names: Kenneth and Thomas,named after both of his grandfathers.
He is close friends with Australian actors Bob Morley and Eliza Taylor.
He loves outdoor activities, especially hiking.
He is an animal lover.
Devon likes oil painting on canvas art.
He's great at chess.
He is vocal about racism in American society.
Net Worth and Salary
In late 2021, Devon Bostick has an estimated net worth of over $3 million, earned from acting and personal projects. Property owned by this actor or the Bostick Family remains undisclosed to the public.