Who is Gigguk?
Gigguk is a British-Thai YouTube personality who earned his fame with satirical videos on Anime shows such as "Attack on Titan", "Tokyo Ghoul", "Bleach" and others. He has created several podcasts and his own web series, including "AZ Rants", in which he humorously talks about manga and anime, and "AZ Reactions", in which he explains different anime series to his fans, and fans of the particular show.
Age, Early Life, Parents, Siblings
Garnt Maneetapho was born on 31 May 1990, in Brighton, Sussex England, which makes him 31 years old, to Thai parents who immigrated from Thailand when his mother was pregnant with him.
Fresh haircut who dis? pic.twitter.com/xP5W8RaVev

— Gigguk (@GiggukAZ) April 28, 2021
Growing up in relative poverty, he is a single child, and his parents did several jobs in order to provide for him, and support him during his education. After high school, Gigguk enrolled at the University of Bristol where he studied electrical and electronics engineering.
Career Beginnings
From an early age, Gigguk was interested in Anime culture, which led to the creation of the YouTube channel Gigguk in 2006, and created his own show AnimeZone, through which he began reviewing various anime shows. First it was a killing-time activity, but as he got older, Gigguk became more focused on his YouTube channel, and began collaborating with other YouTubers who work on the same topic.
In 2012 he became the permanent panelist on the podcast PodTaku, which lasted until 2016 when the podcast ceased airing. Then he started his own show "EvAbridged", having in 2013 he launched the show J-Taku, a podcast on anime culture with other anime YouTubers Arkada, Holden, and Jeanne.
Hiatus
For a brief time, Gigguk took a break from his YouTube career, as he accepted a job offer from the BBC. He was working for two years at the BBC as a technical project manager, during which time he uploaded only eight videos.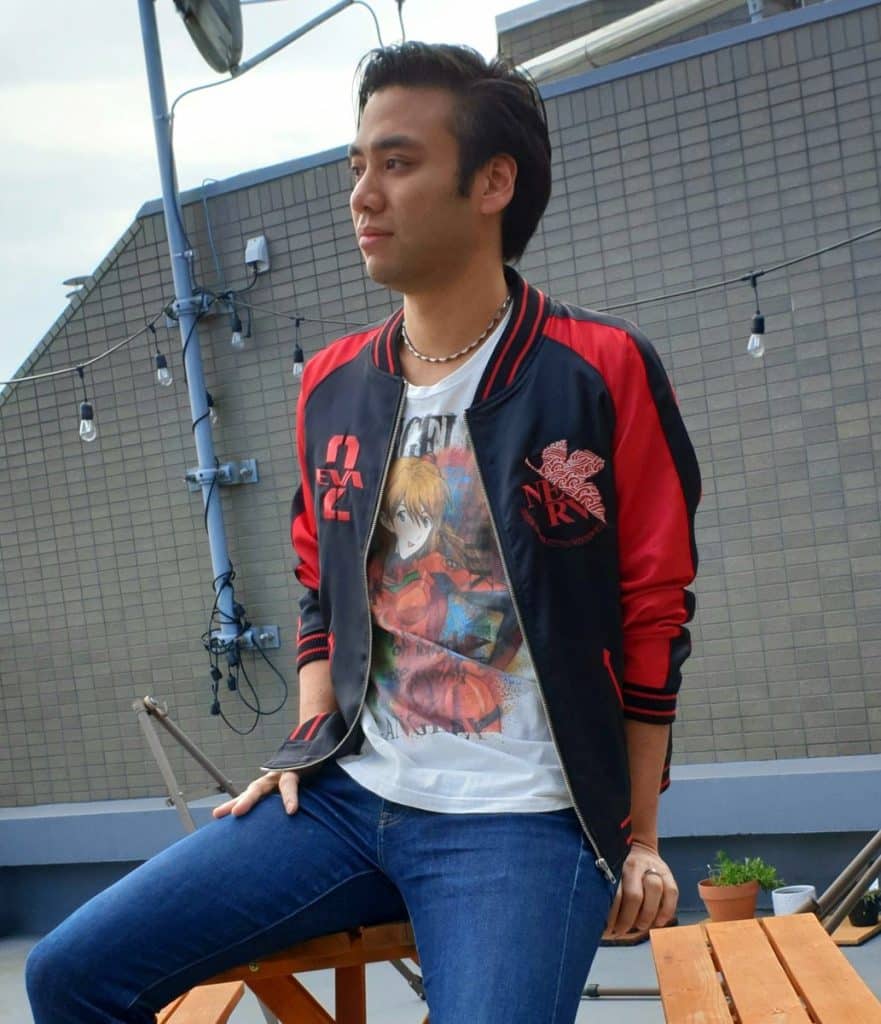 Return and Success
In 2016 he announced that he would return to his online career, and post more frequently than ever. He revived his AnimeZone and created several other shows, which brought him further popularity. The number of his subscribers grew rapidly, and in no time he was the best and most popular anime YouTuber. He teamed up with The AnimeMan and CDawgVa to start another podcast, entitled "Trash Taste", which grew into a channel, and currently has over 920,000 subscribers.
They cover a number of topics, talking about other YouTubers, then video games, shows, and sub-culture on the whole.
In addition to "Trash Taste", Gigguk has continued with his own channel, uploading two videos per month, reviewing various anime shows in his online series such as "Anime in a Nutshell" and others. He hit the 500,000 subscribers mark in December 2016, while a year later he reached the stunning one million subscribers, a number that continued to increase, and is now close to three million. In 2017 he was also the host of the podcast "Anime no Yume", again with Jeanne and Holden.
His videos have amassed a total of 455 million views; some of the most popular videos are "Attack on Titan IN 9 MINUTES" with 26 million views, then "Tokyo Ghoul IN 5 MINUTES" that has over 22 million views, and "Sword Art Online IN 5 MINUTES" with 19 million views, among numerous other videos on various anime shows.
Personal Life, Wife, is he Married?
When it comes to his personal life, Gigguk hasn't shared much about it, but some details have emerged. For instance, Gigguk is in a relationship with another Anime reviewer, Sydney Poniewaz, better known as Sydsnap.
The couple met while working together on the "EvAbridged", since when they've featured in each other's videos. They aren't married yet, but back in February 2019, Gigguk proposed to her and she said yes. Sydsnap is also a successful YouTube personality, with more than 550,000 subscribers on her official YouTube channel. Like Gigguk, she also shares Anime related videos, but also Hentai and Manga.
Where Does Gigguk Live?
Gigguk and his now-fiance have moved a lot in the last few years, living in London for a year, before moving to Thailand.
However, back in 2019, the couple left for Japan, and are currently living there, enjoying their love and respective careers.
Gigguk Net Worth and YouTube Earnings
As of mid- 2021, Gigguk's net worth has been estimated to be around $1.2 million, earned through his successful career as an online content creator and YouTube star. According to reports, Gigguk earns around $20,000 per month from his YouTube videos.
Appearances and Vital Statistics
This successful YouTuber has short brown hair and brown eyes. He stands at a height of 5ft 6ins (1.67m) while he weighs approximately 140lbs (63kgs). His vital statistics are unknown at the moment.
Hobbies and Interests
Of Thai ancestry, Gigguk has been immersed in various Asian cultures, living in Asian countries and watching Asian films, TV series, and cartoons. He is a fan of the famous Japanese Studio Ghibli, and his favorite films are "Nausicaa of the Valley of the Wind", and "Ponyo".
Traveling is his second-best activity, visiting numerous countries on the Asian continent. He's an animal lover, though he doesn't own a pet as it requires much time and devotion.
He enjoys playing video games on Sony PlayStation 4; he isn't a fan of outdoor activities.