• Mitch Vogel is a former child actor, musician, and film director.
• He is most famous for his portrayal of Lucius in the 1969 comedy drama movie "The Reivers".
• He has been married to Christine Gilles since 1985 and has two children.
• He is a dog-lover and enjoys doing charity work.
• As of August 2021, his net worth is estimated to be over $500,000.
Who is Mitch Vogel?
Mitchel L 'Mitch' Vogel was born in Alhambra, California USA, on 17 January 1956 – his zodiac sign is Capricorn, and he holds American nationality. He's a musician, film director and a former child actor, who appeared in over 30 movies and TV series before retiring from acting in 1978. He's probably still known best for his portrayal of Lucius, in the 1969 comedy drama movie "The Reivers", directed by Mark Rydell, and which starred Steve McQueen, Sharon Farrell and Ruth White. It follows an 11-year-old boy who has been talked into stealing his family's car by his two adult friends; the movie was nominated for seven awards, including two Oscars.
Early life and education
Mitch was raised in Alhambra by his father Dennis Vogel, and his mother; not a lot is known about his parents, as Mitch respects their privacy. As he hasn't spoken of having any siblings, he's believed to be an only child.
He became interested in acting around the time when he began attending a local elementary school, then Mitch made his debut TV series appearance aged 11, in the 1967 episode "The Thy Brother's Keeper Brief" of the western "Dundee and the Culhane". The following year saw him make his debut film appearance, with his portrayal of Tommy North in the family comedy "Yours, Mine and Ours", directed by Melville Shavelson, and which starred Lucille Ball, Henry Fonda and Van Johnson.
It follows a single mother of 10, who falls in love with a single father of eight; the movie won two of the six awards for which it was nominated.
Mitch continued acting throughout his entire education. He studied at Heinz Kaiser Junior High School, before moving on to Jordan Jr. High, from which he matriculated in 1974. He didn't attend college.
Roles in TV series
Following his debut TV series appearance, Mitch was invited to make a guest appearance in an episode of various series, such as the western "The Virginian", another western "Death Valley Days", and the crime drama "Adam-12".
Between 1968 and 1973, he portrayed Jamie Hunter Cartwright, in the critically acclaimed western "Bonanza", created by Fred Hamilton and David Dortort, and which starred Lorne Greene, Michael Landon and Dan Blocker.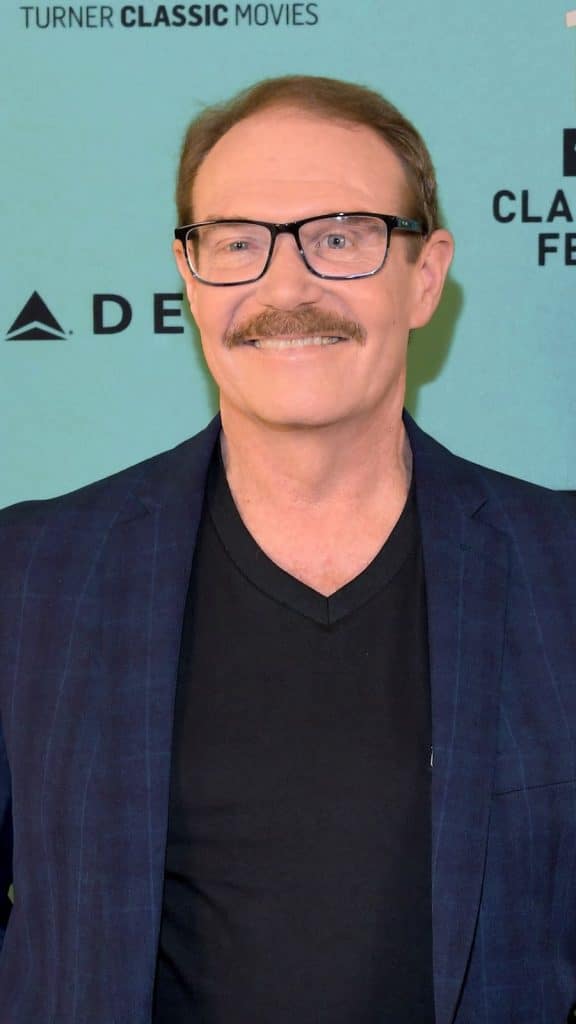 It follows the lives of Ben Cartwright and his sons, who are spending most of their time defending their ranch from various attackers; the series won 12 awards, including three Primetime Emmys, while it was nominated for 16 other awards. The following years saw Mitch appear in an episode or two of various series, including the drama "Doc Elliot", the action crime drama "The Streets of San Francisco", and the drama "Police Surgeon".
Between 1970 and 1975, he portrayed Dink, Rob Fielder and Dobie McCabe in the hit western "Gunsmoke", created by Clyde Ware and Charles Marquis Warren, and which starred James Arness, Milburn Stone and Amanda Blake. It follows the marshal of Dodge City, Matt Dillon, and the series won 20 awards, including five Primetime Emmys, while it was nominated for 24 other awards.
Three of Mitch's final roles in TV series before retiring from acting, were in the 1976 episode "Seventy-Two-Hours" of the western "The Quest", three episodes of the drama "Insight", and the 1978 episode "Flight to Oblivion" of the action fantasy adventure "Wonder Woman".
Roles in movies
In 1970, Mitch portrayed Jimmy Atkinson in the drama "Quarantined", and the same year also saw him play Jamie McIver in the historical war drama "Menace on the Mountain", and Jud Thomas in the comedy "Two Boys".
In 1971, Mitch was cast to play Jeannot Boudreau, the lead character in the family adventure drama "The Boy from Dead Man's Bayou", directed by Gary Nelson, and which also starred John McIntire and Frank Silvera.
It follows two boys who have to retrieve a church bell from a lagoon, which is inhabited by a deadly alligator.
Mitch appeared in only three other movies before retiring from acting: he played Tom Parker in the 1974 drama "Born Innocent", starred as Wayne Bryant in the 1976 drama "State Fair", and portrayed the main character, Dale McCarthy in the 1978 action crime drama "Texas Detour".
Other credits
He composed the music for the 1976 movie "State Fair", and performed the songs "I'll Give It a Try" and "Jennifer" in the 1978 movie "Texas Detour".
In 2002, Mitch was featured in the documentary movie "TV Road Trip", and in 2011 he featured in the episode "Westerns" of the documentary series "Pioneers of Television".
Awards and nominations
In 1970, Mitch was nominated for a Golden Globe for Best Supporting Actor for his performance in "The Reivers".
Life after acting
Upon retiring from acting, Mitch moved to Pittsburgh in Pennsylvania, and there formed a rock band. Since then, he has mostly been focused on his singing career, while he's also been appearing in church plays.
Love life and relationships
Mitch is highly secretive when it comes to his love life, but it's still widely known that he has been married to Christine Gilles since 1985. Christine prefers to keep the details of her private life to herself, but it's believed that she's been working as a high school professor for more than 20 years now.
Sometime in the '80s and '90s, she gave birth to her and Mitch's two children, who have already moved away from their family home.
Mitch hasn't spoken of any other women whom he has perhaps been with, and it's widely believed that Christine was his first love.
As of August 2021, he's married to Christine Gilles, and has two children with her.
Hobbies and interesting facts
Mitch broke his shoulder in 1969, while shooting for the movie "The Reivers",
He became interested in travelling upon matriculating from high school, and his acting career took him to various US states. Mitch has also travelled around the US with his rock band, and his dream travel destination is still New York City.
He's a dog-lover, and has had several pet dogs.
Mitch is also interested in doing charity work, and has helped his church raise money for various causes, including for underprivileged children and war veterans.
He has his own favorite actors and actresses, some of whom are Clint Eastwood, the late Marlon Brando, and Meryl Streep – a couple of his favorite movies are "The Good, the Bad and the Ugly", "Dirty Harry" and "Gran Torino".
Age, height and net worth
Mitch's age is 65. He has short brown hair and blue eyes, his height is 5ft 8ins (1.73m) and he weighs around 156lbs (71kgs).
As of August 2021, his net worth has been estimated at over $500,000.