• Christie Hefner is the daughter of Hugh Hefner and a successful businesswoman
• She was the CEO and chairwoman of Playboy Enterprises for more than a decade
• She was named 'Most Powerful Women' by Fortune magazine
• She is now mostly devoted to charitable work
• She has a net worth of $30 million and inherited $50 million from her father
Who is Christie Hefner?
When it comes to the surname 'Hefner', most people think about Hugh Hefner and his Playboy magazine, however, did you know that his daughter Christie was the chairwoman and Chief Executive Officer (CEO) of Playboy Enterprises for more than a decade?
No? Well, to learn more about this successful businesswoman, keep on scrolling.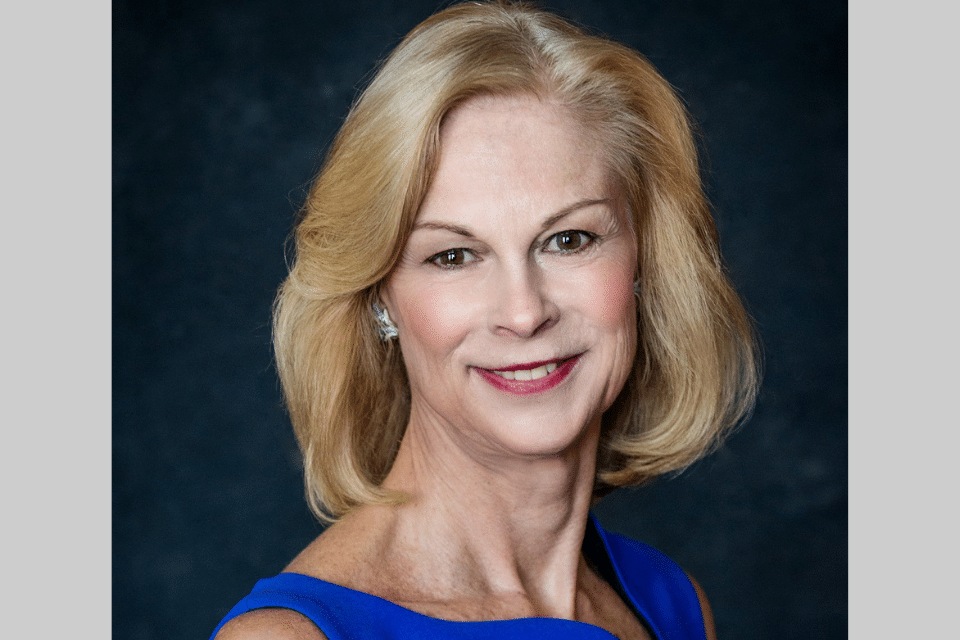 Early life, parents, and education
Born Christie Ann Hefner under the zodiac sign of Scorpio on 8 November 1952, she recently celebrated her 70th birthday. She was born in Chicago, Illinois USA, and holds American nationality. She comes from a family of Swedish, German and English descent.
She is the daughter of Hugh Hefner and his first wife, Mildred 'Milly' Williams, who were married from 1949 to 1959. Mildred and Hugh also have a son together, namely David.
When their parents divorced, Christie and David went to live with their mother in Wilmette, Illinois, where Mildred remarried.
Speaking of Christie's educational background, she attended New Trier High School, and upon matriculating in 1970, she enrolled at Brandeis University, from which she graduated summa cum laude with a Bachelor's degree in English and American Literature in 1974.
Career
Following her college graduation, Christie worked as a freelance writer for the Boston Phoenix magazine, writing movie reviews. After a year, she moved back to Chicago, where she began working at Playboy Enterprises.
In 1982, Christie was named president of the company, and six years later became CEO and chairwoman of the board. Christie is still known as the longest-serving female CEO of a public company. During her time at Playboy Enterprises, Christie extended the Playboy magazine franchise all over the world (to 25 localized foreign editions).
Thanks to her, Playboy magazine leveraged its brand into a television network, and also launched adult-TV programs such as ClubJenna and Spice Network.
In 1994, Playboy magazine was the first national magazine to establish a website. For three years, Christie was named 'Most Powerful Women' by American business magazine Fortune.
In December 2008, Christie announced her plans to leave the position as CEO of the company, saying that she'd decided to devote her time to charitable work. Officially, on 30 January 2009, Christie left Playboy Enterprises.
Where is she now?
In 2011, Christie was named the executive chairman of Canyon Ranch Enterprises, a spa resort company, which also provided health and wellness advice through the company's website. Four years later, she began serving as chairman of the board of the company called Hatchbeauty Brands, and since 2015, she is also on the board of Washington DC-based Center for American Progress, an organization that presents a liberal viewpoint on social and economic issues.
Christie established the Hugh M. Hefner First Amendment Award in honor of her father, Hugh, who died in 2017. Since the awards' inception, more than 100 people, including journalists, lawyers, educators and high school students, have been honored.
Currently, Christie is mostly devoted to this organization, and she has helped to raise over $30 million to build the first outpatient facility for people with AIDS – the facility called CORE Center is settled in Chicago.
Christie lives in Chicago, and you can keep track of her work and life through her Instagram account.
Love life, divorce, and kids
Christie hasn't been the subject of any controversies about her private life, and in public, she's always polite, well-dressed, and with proper lady-like manners. In 1995, she married a former Illinois state senator, William A. Marovitz, who is a lawyer and real estate developer, but the two divorced in 2013, and they didn't have children.
Net worth
A successful businesswoman and now a philanthropist, thanks to her hard work she's accumulated a hefty sum of money. According to sources, as of early 2023, Christie Hefner has a net worth estimated at over $30 million. Christie, her brother David, and their half-siblings, Cooper and Marston, inherited the wealth of their late father, Hugh, whose net worth at the time of his death was estimated at $50 million.
Briefly about Christie's father, Hugh Hefner
Born Hugh Marston Hefner on 9 April 1926, in Chicago, the first child of Grace Caroline and Glenn Lucius, he spent most of his childhood days in his hometown, alongside his younger brother, Keith.
Hugh's mother wanted him to become a missionary, and he was raised as a conservative Methodist, however, it seems that fate had other plans for Hugh.
Upon matriculating from high school in 1944, he began serving in the US Army as a writer for a military newspaper until 1946, when he enrolled at the University of Illinois. Hugh graduated with a Bachelor's degree in Psychology in 1949, and a double minor in Creative Writing and Art.
In the early '50s, Hugh worked as a copywriter for the magazine Esquire, but left in 1952 after his request for a salary increase was rejected. In the following year, he took a mortgage loan and raised money from 45 investors, including his mother, to launch Playboy.
The first issue published in December 1953 featured Marilyn Monroe's photo from a 1949 nude calendar, although she had done this shoot under a pseudonym. This issue sold over 50,000 copies, and the rest is history. Playboy magazine and Hugh are synonyms with a bon vivant lifestyle.
Speaking of his personal life, Christie's mother confessed to Hugh that she had an affair while he was in the army, and when the two married, she allowed him to have sex with other women, which she hoped would preserve their marriage, however, as mentioned, they divorced.
In the following years, Hugh had a relationship with numerous celebrities, including Donna Michelle, Shannon Tweed, Karen Christy, and Carrie Leigh, a few of his many lovers. In 1971, Hugh stated that he had experimented with bisexuality.
In 1989, Hugh married Playmate of the Year Kimberley Conrad, who was 36 years younger than him. The following year Kimberley gave birth to their first son Marston, while their second son, Cooper, was born in 1991. Citing irreconcilable differences, Hugh filed for divorce in 2009, although the two were separated for over a decade. Their divorce was finalized in 2010.
His Playboy mansion in Los Angeles, California, was a home for numerous young girls, and he dated as many as seven women at the same time. They were known by numbers, and his 'number one girl' for a long time was Holly Madison, but who after seven years was replaced by Crystal Harris, whom Hugh married in 2012, and they were married until his death on 27 September 2017, aged 91.