Lisa Kelly:
• Was the first woman to join the cast of "Ice Road Truckers" in 2009
• Became one of the series' most loved stars
• Still drives trucks throughout the year, including ice trucking during winter
• Has been showcased in a variety of ads for Chevron's Delo and sells merch with her name on it
• Estimated net worth is $500,000
When Lisa Kelly was the first woman to join the cast of "Ice Road Truckers" in 2009, viewers didn't know what to think of it. Nonetheless, Lisa turned out to be so well liked by the audience, that History Channel's producers didn't hesitate to include her in the two seasons of the spin-off show "Deadliest Roads", overpassing the expectatives not only as a trucker but also as one of the series' most loved stars.
Knowing how popular she became, it's not a wonder loyal fans of "Ice Road Truckers" are curious about what happened to her after the series final season aired in 2017.
We already know you have also wondered that, so keep with us to discover what Lisa Kelly has been up to these days, where her career is going and more details about her life!
What Is Lisa Kelly Doing Now?
The success of "Ice Road Truckers" is undeniable.
Throughout the 11 seasons it was on air, it was watched for million people in the US and was broadcast in several countries and translated into many languages. While that's quite impressive, the series' truckers have always lived regular, common lives without the privileges of fellow reality stars from other shows. Lisa Kelly is no exception to this rule.
Nowadays, Lisa Kelly's lifestyle hasn't changed a lot compared to the times she was in the show. She still drives trucks throughout the year, though her work load depends mostly on the season and if there's a truck available for her.
As Lisa said in 2019 to the website Trucker News, the major part of the year she helps out a friend with his trucking company while also filling in other drivers when they're not available. However, ice trucking is not an activity she has entirely left behind. In fact it's still the favorite part of her job, even if she only does it during winter.
Some of the most interesting aspects of Lisa's life post-show cancellation is the fact she is usually invited to several trucking exhibitions in the US and Canada. This has allowed her to not only connect better with longtime fans of "Ice Road Truckers" but also with her social media followers, who are always up to interacting with her not-that constantly updated Facebook and Instagram accounts.
Besides her usual job schedule, Lisa spends her time in her loved Alaska taking care of her horses, riding motorbikes or even practicing mounted archery, which is not surprising considering how prone to risky hobbies she apparently is.
Brands Endorsements
Regardless of how humil and easy-going Lisa Kelly's personality is, her appearances in "Ice Road Truckers" led her to gain quite a wide fame.
It's for this reason that she has been showcased on a variety of ads for Chevron's Delo, which has also given her the opportunity to tour North America while doing fansigns in events such as Diesel Fest and the Great American Truck Show.
On her Facebook page she also promotes websites dedicated to truckers and has even set up her own Ebay shop to sell merch with her name on it, including shirts and caps which her fans seem to appreciate a lot considering it sells out quite fast, proving that regardless of the fact "Ice Road Truckers" hasn't been on air for awhile, its truckers are still well remembered and even loved by many.
Death Rumors
Celebrities' death rumors are more usual than is expected and considering how dangerous is Lisa Kelly's job, it's not surprising that a huge number of web searches of her name include variations of the word "dead".
However, the rumors of her death are actually the result of a confusion, as people mistook the former reality TV star with a British woman of the same name whose mysterious death was reported by a variety of papers in her country.
Considering both women are from different countries, it's difficult to understand why people confounded them. Regardless of that, it's worth noting that the former "Ice Road Truckers" star Lisa Kelly is fortunately alive and still actively working.
Why Was "Ice Road Truckers" Cancelled?
It's still unclear why History Channel decided to put an end to "Ice Road Truckers" in 2017. Throughout the decade it was on air, the show's rating was quite stable, starting with 8.3 audience points in its first season and ending with 8.6 by the last one.
As it's obvious that the series didn't have low-rating problems, it's suspected that putting an end to the show was an executive decision.
This fan theory took force when the veteran trucker Alex Deborgoski posted on his Facebook fanpage about his unconformity with the production of "Ice Road Truckers". In his words, the production team allegedly hadn't contacted him or any of his fellow truckers for several months at that point, leading him to conclude that the show was 'in the dust bin of history'.
Later in August 2019 during an interview at the Great American Trucking Show, Lisa Kelly showed herself very open to appear in another season for the show. However, she also admitted that despite being in contact with History channel, an agreement hadn't been made with the network just yet.
While a new season of "Ice Road Truckers" is an unlikely possibility, it's worth noting that the show clearly had a good impact on the perception the general public had of truckers and brought some light into what such a dangerous but valuable job entails.
Who Is Lisa Kelly?
Lisa Kelly was born in Michigan, but her home for the longest time has been Alaska, where her family moved to when she was only six years old.
Regardless of the fact her family had to buy groceries in another town, Lisa's early life growing up in a farm of Sterling was simple and tranquil. It's also interesting to know how Lisa was never interested in following her parents' career paths in the health field. Instead, she was trying to discover what she really wanted, which is the main reason she took a small, temporary job at a local gas station. As Lisa described it herself on her now disappeared website, she 'did everything from cashier and making espressos to pumping propane' until it was her time to go to college in her natal Michigan.
Early Career
Lisa Kelly's time in university wasn't long.
She only attended Cornerstone University for a semester until she decided it wasn't working for her there. It's known she went back to Alaska and was planning on joining an specialized school in another city, but she hasn't really disclosed what she wanted to study back then except for the fact she changed her plans in favour of keeping a romantic relationship.
Although falling in love was unexpected, it was the thing that made her stay in Alaska and search for a variety of jobs to sustain herself. That's how she ended up working as a pizza deliverer and from then on she just knew that being a driver was the thing she loved to do the most.
Later she started working as a van driver for a bakery, a job which she quickly left to become a school bus driver. Thinking the added experience and her newly obtained Class B license was enough to take the next step in her career, Lisa started applying for jobs as a truck driver without much luck for several months.
Luckily, Lisa's insistence ultimately led her to gain a spot in the local company Carlile Transportation.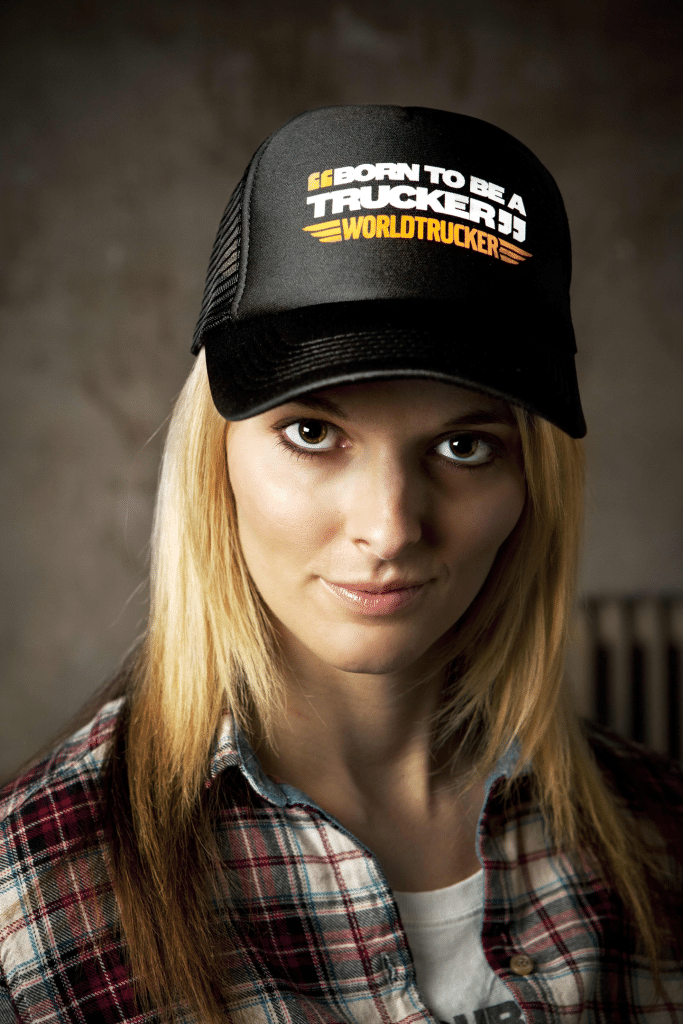 Once again, she didn't have enough experience to drive a truck for them right away and was stuck driving a van for a long time, but fortunately the company eventually allowed her to practice with their trucks. That was the only type of training she had on the field, but it apparently served her right as not long after she could obtain a commercial driver license and was legally ready to take a truck on the road.
Her Appearances In "Ice Road Truckers"
As it's well known, in 2009 Lisa Kelly became the first woman to join the cast of "Ice Road Truckers" during its third season. She stayed in the series until the end of the fourth season, when she took a year-long break and returned for the seven season until the show's end in 2017.
Looking back to when she was first offered to appear in the show, it was an admittedly sudden and unexpected suggestion made by her then boss at Carline Transportation, who only asked if she wanted to be on TV. Not even knowing what it even was about, Lisa accepted and soon enough she signed a contract with History.
However, the things about herself that she had to change in order to fit the series' structure better are not well known by many. As Lisa told the website Trucknews in 2020, she was chosen to appear in "Ice Road Truckers" for 'eye candy', something she wasn't too excited about but instead of following along or leaving, she took it as a challenge: 'I was like, 'I'm going to prove that I'm more than that".
While she indeed proved herself worthy of being enough of a truck driver to appear in the show, Lisa certainly feels that what people got to see about her doesn't represent her entirely. It wasn't only the fact that she had to give up a big part of the liberty that ice trucking normally entails by having to be observed in every step of her work, she also feels there was a certain undertone in the way she was portrayed, as she said so herself: 'cause I had blonde hair, they were kind of, 'Let's play the dumb blonde character.''.
Although her feelings regarding the show might be mixed, it was her job that led her to become one of the few truck drivers that appeared in the two seasons of the spin-off "Deadliest Roads", also becoming one of the most famous ones out of them all.
Personal Life
While Lisa Kelly is not too keen about revealing personal things to the general public, she has certainly let her fans know some interesting facts about her love life and everyday hobbies.
Back in 2014 Lisa revealed she had been married to Travis Kelly since 2008. The love between them apparently blossomed through motocross, a hobby both of them shared and the reason they met in 2004 when Lisa was buying a Kawasaki bike. Although at the time they didn't exchange numbers, by some sort of destiny trick they met again by casualty during a race event and it wasn't long until they started officially dating, eventually marrying four years later.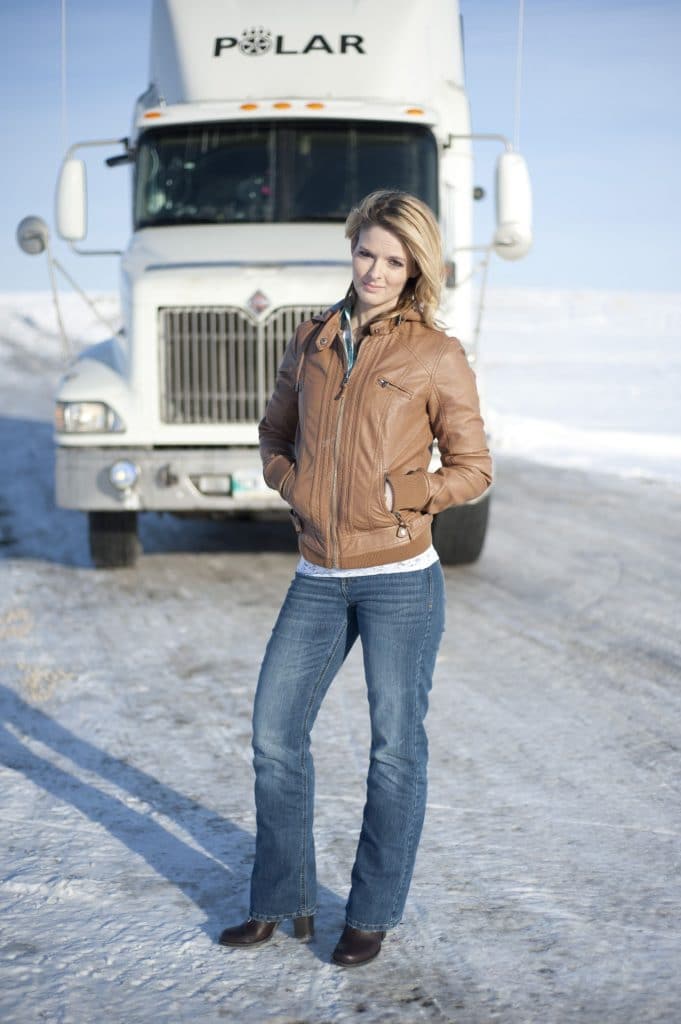 You might be wondering if Travis is the same guy Lisa wanted to stay in Alaska for when she left college. Though that information is unfortunately unknown, judging by the time those events happened and how long the couple was dating, there's a possibility Travis is indeed that guy.
One of the many questions Lisa usually receives when asked about her relationship is: how does she deal with keeping her marriage afloat despite her busy job schedule? The answer she usually gives is that Travis is a 'very understanding' husband, even despite the fact he stays in Alaska to work as a plumber while she's on the road for several months a year.
Net Worth
Reality stars' salaries are sometimes impressive and other times disappointing. In Lisa Kelly's case, she has admitted that she wasn't paid by History channel during the first two seasons she appeared in "Ice Road Truckers", only revealing she received an incentive from her trucking company to keep appearing in it. However, her salary from the show hasn't been disclosed, though it supposedly wasn't too much per season.
Nonetheless, normal truckers earn over $50,000 per year while ice road truckers earn over $40,000 per season. Besides that, Lisa Kelly also earns money from her contract with brands and merch selling. All in all, her estimated net worth is $500,000 nowadays.
Media Reception
Lisa Kelly's debut in "Ice Road Truckers" in 2007 was received by the media and fans of the series with both skepticism and interest. Ever since the start, the way she was portrayed on the media was evidently focused on her looks, even winning her the Esquire Magazine's title for the 'sexiest trucker alive'.
However, people fortunately started appreciating Lisa as the dedicated trucker she actually is. Only by taking a quick look at her Facebook page with almost one million followers, it's obvious her fans are still very loyal to her even years after the end of the show, which is not only impressive but also the biggest proof of how big of an impact Lisa Kelly had on people.