• Matthew Charles Labyorteaux born 8 December 1966 in Los Angeles, California
• Best known for portraying Albert Ingalls in "Little House on the Prairie"
• Voice roles in numerous movies and video games
• Married to Leslie Labyorteaux in July 2020
• Net worth estimated at over $400,000
Who is Matthew Labyorteaux?
Matthew Charles Labyorteaux was born in Los Angeles, California USA, on 8 December 1966 – his zodiac sign is Sagittarius and he holds American nationality. He's an actor who's probably still known best for his portrayal of Albert Ingalls in the romantic family series "Little House on the Prairie", created by Blanche Hannalis, and which starred Melissa Gilbert, Michael Landon and Karen Grassle. It follows the lives of the Ingalls family living in the '90s in the American Midwest; the series aired from 1974 to 1983, and won 17 of the 59 awards for which it was nominated, including three Golden Globe nominations.
Matthew's still active in the film industry although not as much as before.
Early life and education
He was raised in Los Angeles alongside his biological sister Jane and adoptive brother Patrick, by their parents Frances Marshall (nee Newman) who was an actress, and Ronald Labyorteaux, who was a talent agent and an interior designer. Ronald died in 1992 aged 62, while Frances died in 2012 aged 85.
Matthew became interested in acting at a very early age thanks to his parents who were both involved in the film industry, and he launched his acting career aged eight, with his portrayal of Angelo Longhetti in the romantic drama "A Woman Under the Influence" which was a huge hit, winning nine awards while it was nominated for seven others including two Oscars.
The year 1975 then saw him appear in an episode of the crime series "The Rookies", and in 1976 in an episode of various series, such as the comedy "The Bob Newhart Show", the family drama "NBC Special Treat", and the comedy "The Practice".
He gained recognition in 1977 aged 11, when he played Johnny Doe in 23 episodes of the romantic comedy "Mary Hartman, Mary Hartman" created by Jerry Adelman and four others, and which starred Louise Lasser, Greg Mullavey and Mary Kay Place. The series aired its 325 episodes in 1976 and 1977, following a housewife who's trying to deal with bizarre events occurring around her.; it won two Primetime Emmys while it was nominated for three other awards.
Matthew continued acting throughout his entire education, and upon matriculating in 1984, he chose not to enroll at a college but to focus on his acting career.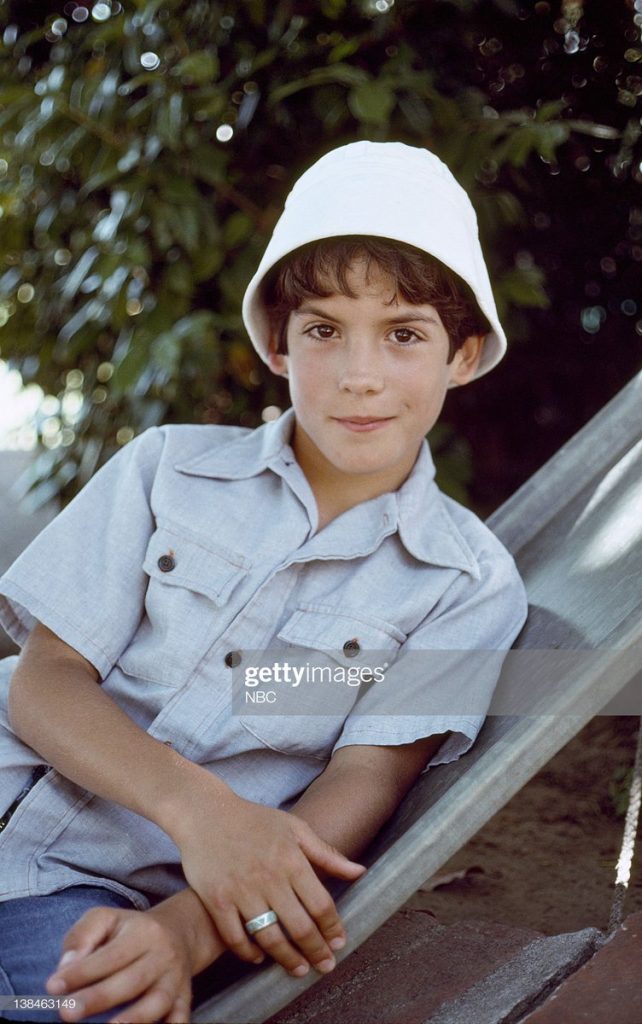 Roles in TV series
Matthew has now appeared in around 60 movies and TV series. In 1977, he played one of the lead characters Frankie, in the family adventure "The Red Hand Gang", and after becoming popular for his performance in "Little House on the Prairie", Matthew was invited to star as Richie Adler in the adventure drama "Whiz Kids" created by DeGuere Jr., and which also starred Todd Porter and Jeffrey Jacquet. It follows a group of young children who are detectives and computer geniuses, and the series was nominated for five awards.
In the '80s, Matthew made a guest appearance in numerous series, such as the fantasy drama "Highway to Heaven", the comedy "Night Court", and the western drama "Paradise".
He wasn't very active in the following 15 years, until in 2005 he was cast to voice Scott Abernathy in the animated action adventure "G. I. Joe: Sigma 6", but which attracted little attention and received poor reviews.
In 2006, Matthew voiced various characters in all 12 episodes of the animated action fantasy "Yu-Gi-Oh! Capsule Monsters" and between 2004 and 2008, he voiced Jaden Yuki and many other characters in the animated action adventure "Yu-Gi-Oh! GX".
His most recent TV series role has been his voicing of Rocko in the episode "The Tag Battle of the Sky and the Earth!" of the animated action adventure "Pokemon".
Roles in movies
In 1979, Matthew reprised his role as Albert Ingalls in the family drama "Little House Years" but which failed to attract a lot of attention, and the following years saw him play supporting characters in various mediocre movies, such as the 1980 science fiction horror "The Aliens Are Coming", the 1983 romantic family drama "Little House: Look Back to Yesterday", and the 1986 science fiction horror "Deadly Friend".
The year 1993 saw him portray one of the supporting characters Teenage F. Ross Johnson in the critically acclaimed biographical comedy "Barbarians at the Gate", based on the book by Bryan Burrough and John Helyar, directed by Glenn Jordan, and which starred James Garner, Jonathan Pryce and Peter Riegert.
It follows the president of a tobacco company who now wants to buy the company, but other firms are bidding to purchase it as well; the movie won eight awards including two Golden Globes while it was nominated for 16 other awards. In 2002, Matthew voiced various characters in the hit family adventure comedy "Asterix & Obelix: Mission Cleopatra", as well as The Student in the family fantasy comedy "Pinocchio". A couple of his following voice roles were in the 2006 animated adventure comedy "Everyone's Hero", the 2009 romantic comedy "Bride Wars", and the animated action fantasy "Yu-Gi-Oh! Bonds Beyond Time".
MATTHEW LABORTEAUX💘😍#MATTHEW #LABORTEAUX pic.twitter.com/U7sk17szNR

— Matthew (@chiquititasargg) April 23, 2016
Some of his most recent roles in movies have been in the English version of the 2013 animated biographical drama "The Wind Rises", in which he voiced various characters, the 2015 short drama "Ryan" in which he portrayed a police officer, and the 2018 animated action adventure "Next Gen" in which he voiced multiple characters.
Other credits
Matthew has voiced characters in numerous video games, making his debut performance in the 2002 series of games ".hack//". In 2006, he voiced Adult Male 1 in both "Thrillville" and "Thrillville: Off the Rails", while the year 2011 heard him voice Attros Finn, Fuse and various other characters, in "Star Wars: The Old Republic". He went on to voice characters in the 2012 "Kinect Star Wars", the 2013 "Gangster Vegas", and the 2016 "Yuugiou: Dueru Rinkusu".
Most recently in 2019, he voiced multiple characters in "Star Wars: The Old Republic – Onslaught".
He has made a guest appearance in various talk-shows too, such as "Extra with Billy Bush", "Home & Family", and "Stars in the House".
Awards and nominations
Matthew has been nominated for three Young Artist Awards: in 1983 and 1984 for Best Young Actor in a Drama Series for his performance in the series "Little House on the Prairie", and in 1984 for Best Young Actor in a New Television Series for his performance in the adventure series "Whiz Kids".
Love life and wife
Matthew has been keeping the details related to his love life to himself since the launch of his acting career, and just recently in July 2020 aged 53, he exchanged vows with his other half Leslie in a private ceremony attended by their closest friends and family members. Leslie's a non-celebrity woman who started her career in 1998 as a DreamWorks Records graphic designer, and between 2013 and 2015 she worked as a speaker, coach and author at Transformation Today, helping women cope with their divorces. She has just recently published her book "DIVORCED: NOW WHAT? Your Survival Guide to Restoring Hope, Happiness, and Order Without Losing Your Mind, Yourself, or Your Friends".
Matthew hasn't spoken of any other women he has perhaps been with, and as of April 2021, he's married to Leslie Labyorteaux and doesn't have children.
Hobbies and interesting facts
Matthew had a hole in his heart when he was born, and for the first five years of his life, his parents and doctors believed he was autistic.
He loves to play video games, and started on some of the very first consoles while he today plays on Xbox and PlayStation 4. In October 1981, Matthew competed in the video game "Centipede" at the Atari, Inc. World Championships finishing 10th, and in April 1982, he was the US Pac-Man Champion having scored 1,200,000 at the tournament.
Happy birthday, Matthew Labyorteaux! The LTTLE HOUSE star is 54 today!Look for him on GUNS OF PARADISE on getTV!

Posted by getTV on Tuesday, December 8, 2020
He's a philanthropist who co-launched the now-defunct Youth Rescue Fund in 1992 with his brother Patrick. The organization was partnered with Los Angeles Youth Supportive Services and helped people in crisis.
In his spare time, Matthew enjoys watching movies starring his favorite actors and actress such as the late Robin Williams, the late Marlon Brando and Natalie Portman, and some of his favorite films include "Patch Adams", the trilogy "The Godfather" and "Leon: The Professional".
Age, height and net worth
Matthew's age is 54. He has medium long black hair and brown eyes, his height is 5ft 7ins (1.7m) and he weighs around 143lbs (65kgs).
As of April 2021, his net worth has been estimated at over $400,000.