• "The New Yankee Workshop" ended its 21 seasons run in 2009 after winning the Daytime Emmy Award. Fans were shocked by the news as the show had become part of their journey in learning about woodworking.
• Norm Abram, a master carpenter, is the much-loved host of "The New Yankee Workshop," and the go-to guy for everything one needs to know about the craft. He is also famous for his work in the PBS reality show, "This Old House," and its spin-off.
• Norm learned about building from his father, who shared his passion for the trade with him. He started working alongside his father at age nine and worked with him every summer, all through college.
• Norm worked his way up from being a carpenter to site supervisor before starting his own general contracting business in 1976.
• "This Old House" offered authenticity as their main selling point, with skilled people sharing their expertise and wisdom on home improvement. Norm Abram was hired as the head carpenter and impressed the executive producer with his good work ethics and competence.
News of the Daytime Emmy Award-winning show, "The New Yankee Workshop," ending its run in 2009 after 21 seasons shocked loyal fans of Norm Abram, as it had become part of their journey in learning about woodworking. People who had been following him for so long felt a sense of loss, as he was the go-to guy for everything one needed to know about the craft. The producers decided not to find a replacement for Norm, as the show was identified with the much-loved carpenter and a new person would likely fail in comparison with him. The old shows are available for viewing on its official website, so people still had a chance to learn from the master.
Who is Norm Abram?
Norm Abram is an American master carpenter, who made a name for himself through his work in the PBS reality show "This Old House," and its spin-off "The New Yankee Workshop." He was born in Woonsocket, Rhode Island in 1949 and grew up in Milford, Massachusetts.
Join @RogerCookTOH @thisoldplumber & Norm Abram on @reddit_AMA TODAY at 11AM EST #TOHTV http://t.co/5SyArY6tWB pic.twitter.com/8pTuYWTX6J

— This Old House (@ThisOldHouse) September 8, 2014
His love for carpentry came from having a carpenter father, who shared his passion for the trade with him. He said he learned about building a new house from the ground up, as well as doing renovations for custom houses from his father, who didn't own a company but worked for a good one.
It all started for Norm when he received his first toolbox at the age of six or seven, and it had real tools in it such as a saw, hammer, chisel, and tape. Norm remembered having fun building things from scrap lumber for his younger sister, who enjoyed playing with them no matter how ugly they looked. Whenever his father would build something in their basement, he would be there to watch him. His father would then gradually teach him how to do things like those.
He was about nine when he started working alongside his father, as they laid down oak hardwood flooring together at his first job site. Considering his young age, it was not an easy task for him; his father never gave him the easy ones, but was a good teacher who was very patient with him.
He later worked with him every summer, all through college.
Norm took up mechanical engineering for a couple of years, but upon realizing that jobs in that field would be scarce by the time he finished, he transferred to the University of Massachusetts in Amherst, where he learned about running a business instead, and dreamed of owning one someday. He never got a degree, as he felt it was time for him to get a job after spending five years in school. Norm worked his way up from being a carpenter to foreman, and then to site supervisor at a start-up construction company from Boston that built condominiums. After a couple of years with them, he left because he said that he didn't want to be 'a manager of project managers.' He found other work, until he and his friend established their own general contracting business in 1976.
What made Norm Abram famous?
Before Home & Garden Television (HGTV) came into the picture, and before people became obsessed with Do-It-Yourself (DIY) projects, there was "This Old House" and Norm Abram with his tools, that changed the landscape of television and introduced this new genre.
"This Old House" (1979-present)
The American reality show earned the nod from critics, with 18 Emmy awards to show for it. They offered authenticity as their main selling point, as they had skilled people instead of actors, sharing their expertise and wisdom on home improvement. Russell Morash, the executive producer and creator of the show, chanced upon a group of people on a construction site who were watching with avid interest what the workers were doing, despite the cold weather. It inspired him to create a home construction show that would have the audience engrossed in the process.
With this in mind, he hired Norm Abram as the head carpenter, who impressed him with good work ethics and competence when he worked on Morash's small backyard barn.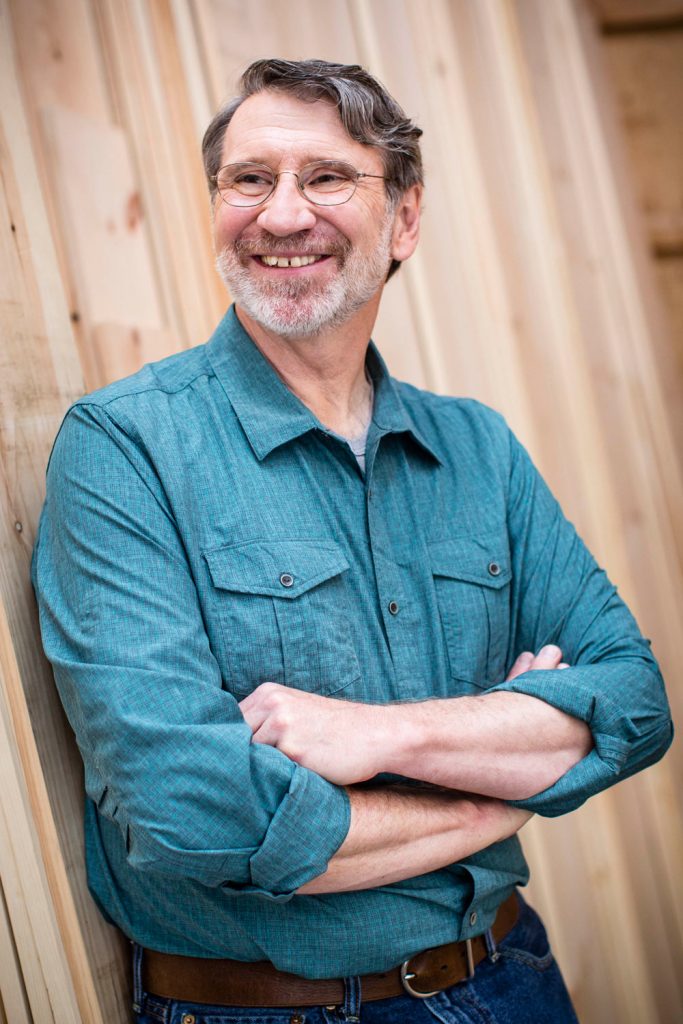 Norm was intrigued by the TV aspect of the jobd and he accepted it mainly because it was winter, and not a busy time for him. He thought he would just be in the background carrying ladders in a couple of scenes, and never envisioned that he would be in the foreground, as it was his skills in carpentry that the producers were planning to showcase, as they went through the process of renovating. As suggested by Morash, he donned a plaid shirt on the show. and it became his signature look.
For the first season of the show, they took on a rehabilitation project, which was a combination of renovating and restoring an 1860 single-family house in a Dorchester neighborhood in Boston. It started airing in January 1979 on Boston's WGBH-TV, with host, Bob Villa. Abram was first seen in February during its second episode, as he was inspecting the eaves of the house. He would have a Q&A from time to time with the host, as he explained what was needed to be done.
While the show became an instant hit with the viewers, it was a cause for concern for some industry professionals, as they feared that in giving away too many trade secrets, they would lose potential business with people hitting the stores for tools and parts, and doing the work themselves. People who would become 'do-it-yourselfers' was a given, but the greater impact of the show was that it gave the homeowners equal footing with their contractors, as they were armed with valuable knowledge from the show's experts in the field. The contractors later realized that it was better for them when people had a good grasp of how difficult or how much work was needed in undertaking a project.
After a successful first season, PBS picked it up for national syndication, so the cast became household names across the US. Although Villa was at the helm of the show, fans were drawn to the skilled workers who were actually doing the job. Abram, in particular, had the greatest impact on the show, as he came across as someone whom people could trust to know what he was doing.
Master carpenter Norm Abram shares his top how-to secrets for flawless DIY: https://t.co/RHWBlHIPNQ

— This Old House (@ThisOldHouse) May 17, 2019
It became one of the highest-rated shows, that it was parodied a lot, and the most notable was the American sitcom called "Home Improvement", with the actor-comedian, Tim Allen, playing a character based on Bob Villa, and actor Richard Karn, who played a character inspired by Norm Abram; it ran for eight seasons on the ABC network.
The hit show spawned a magazine with the same name in 1995, and Norm got to be on the editorial board, with his own column called "Norm's Notebook." The show also had spin-offs such as "Ask This Old House," "Inside This Old House," "This Old House: Trade School," and Norm's own show.
"The New Yankee Workshop" (1989-2009)
As his popularity grew with each passing season of "This Old House," Morash decided to create the series called "The New Yankee Workshop", focused on furniture-making with Norm as the host. They filmed it in the very barn that Norm made for the executive producer. No matter the level of difficulty of the project, he made it look do-able with his craftsmanship and careful attention to detail.
Their goal in doing the show was to get people interested enough to pick up tools and find their way to building something.
When he was asked what it was about him that appealed to the viewers, Norm said he really didn't know what people saw in him, but added, 'I think I'm a good teacher, and I have a laid-back manner. I think people trust me. And I think I inspire people.'
Interestingly, Norm wasn't a professional woodworker when he started the show; he was a carpenter who learned how to do things along the way. The plan was that it was just going to run for four years with 13 episodes a year, but before they knew it, 10 and then 21 years had passed as they kept being underwritten every year, so the show was fully funded. They could have kept going, but Norm didn't want to do it anymore as he said, 'I have accomplished more than I ever thought I could in the show.'
As he became one of the nation's leading experts on carpentry, it was not surprising that he authored at least eight books on the subject. The first was "The New Yankee Workshop" (1989), followed by books about his projects from the show.
Other books included "Norm Abram's New House" (1995), "Measure Twice Cut Once" (1996), and "Ask Norm" (2001). He also appeared in various shows such as "Today," "The Late Show with David Letterman," "Oprah," and "Good Morning America."
Norm never forgot to stress the importance of wearing safety glasses, to prevent people from sustaining eye injuries while working – in April 2009, the American Association of Ophthalmology awarded him the Eye Smart Distinguished Service Award for his commitment to promoting eye safety. In February 2019, he was the recipient of the Ken Burns Lifetime Achievement Award, for his 'lifelong dedication to historic preservation.'
What happened to Norm Abram?
People thought he went into retirement when "The New Yankee Workshop" stopped airing after 21 years. Another rumor that circulated online was that he was either diagnosed with cancer or he died from the disease. However, none of this was true, as Norm continued to do what he does best on "This Old House."
Doing this show was much less work for him, as he wasn't at the job site every day, as it depended on the project and his schedule as stated in his contract.
Although he loved the spin-off, it was time-consuming as he did the actual work himself. Norm had to give up his own business back then, because he knew that 'doing two TV shows and running a contracting company but still have a life wasn't going to work.' After doing it for so long and undertaking 235 projects, he felt that it was time for him to focus more on his family, as they too had sacrificed a lot because of the demands of his job.
He was divorced from his first wife, Laura Cone, in 1996; he had a daughter with her named Lindsey. He remarried in September 1999 to Elise Hauenstein, who's a potter. From the many talks or interviews he's given, he would often mention his daughter and his wife. The couple traveled together, and Elise almost always accompanied him when attending trade shows.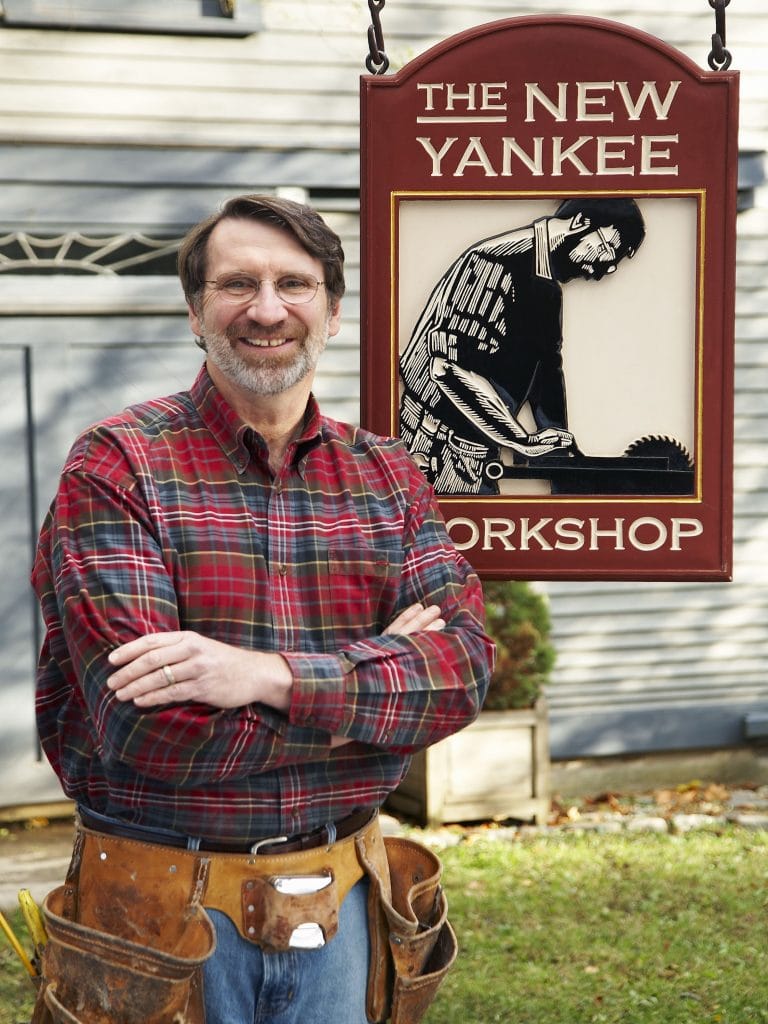 Just like his father who built the house he grew up in, Norm also built the 'custom modified classic two-story Colonial home' that he's living in with his wife, located in Carlisle, Massachusetts, and most, if not all, of the furniture that he built on the TV show, is in his house.
Life after "The New Yankee Workshop"
His fans would have an idea of what's keeping him busy these days, had they watched his 2008 interview. When he was asked what would be next for him should he stop doing his series, he said he's always going to be doing something that involved woodworking. As much as he would like to do what he really wanted on the show, they only took on projects at a certain level. He personally designed some pieces, but he didn't have 'the freedom to experiment and try things that would probably not make great TV.'
He and his wife bought an old house near the ocean, and they had so many plans such as building their dream workshop/pottery studio, and a Herreshoff sloop.
Although once in his show he did build a small wooden sailboat called a Clancy, he wanted to attend a boat-building school first to acquire more skills before tackling his next sailboat. He was also interested in building an energy-efficient house. When it comes to furniture, he wanted to make something very functional, and it would have to be an adaptation of period furniture, as he was not much of a fan of contemporary items. He said that he might not be able to create a Norm Abram signature style, but he's looking forward to playing around and see what he could come up with.
Norm is someone who loved carpentry so much so that he's concerned about the future of the trade, as the lack of skilled laborers became evident as they filmed "This Old House" through the years. While they never had problems before in finding well-trained carpenters, electricians, or plumbers, they noticed as the years went by that fewer people were learning the trade. It was said that there were lots of empty jobs in the construction industry, with not enough people to fill in.
https://www.facebook.com/ThisOldHouse/photos/a.166968766512/10153223001956513/
He talked about this at the 2019 AWFS Fair WED (Wood Education) in Las Vegas. He didn't want to go into how it became a problem, but he wanted to figure out what the best course of action should be to solve this.
Basically, he said that they needed to 'mentor the craftsmen of the future.' He was encouraging the people in the industry to be part of that, and helped young people to become part of the construction business and learn a trade. He said that although it's hard to be a contractor and train people at the same time, it was something that they must do. They'd already approached a foundation a few years back that would award scholarships to people with potential, and held fundraising projects. On the show "This Old House," they started recruiting apprentices for every trade. Skilled laborers are not going to be obsolete, despite the technology or machinery that's producing prefabricated houses, because homeowners would still need people with the right skills in doing renovations, maintenance, repairs and such. He had become the face of the industry and he's using it to raise awareness for a worthy cause.