• Peter DeLuise is an American actor, director and producer born in 1966.
• He is best known for his role in the crime series "21 Jump Street" and has appeared in over 50 movies and TV series.
• He has over 50 directing credits, 14 producing credits and 3 writing credits.
• He has been nominated for nine awards, winning three.
• His net worth is estimated to be over $10 million.
Who is Peter DeLuise?
Peter John DeLuise was born in New York City, USA on 6 November 1966 – his zodiac sign is Scorpio and he holds American nationality. He's an actor and a film director, who's probably known best for his portrayal of Officer Doug Penhall, one of the lead characters in the mystery crime series "21 Jump Street", created by Patrick Hasburgh and Stephen J. Cannell, and which also starred Johnny Depp and Dustin Nguyen. It follows a group of undercover police officers solving youth crimes, aired from 1987 to 1991, being nominated for four awards, winning two.
There have been some rumors circulating the internet claiming that Peter has retired from the film industry, however, these have been proven untrue, as he's still directing and acting.
Early life and education
Peter was raised alongside his brothers David and Michael in New York City, by their mother Carol Arthur who was a famous American actress, and their father Dominick who was a popular American actor, film director and producer, author, and chef.
Motivated by his parents who often took him on the sets of their movies and TV series, Peter became interested in acting at a very early age, and practiced his skills at a school of the performing arts. His acting career was launched in 1979 with his portrayal of Peter Fortunato in the action crime comedy movie "Hot Stuff," which was directed by his father who also starred in it. Peter went on to attend a local high school, and in 1983 appeared in another movie: the crime mystery drama "Happy", which once again starred his father.
Upon matriculating in 1984, Peter chose not to enroll at a college, but to focus on his acting career.
Roles in TV series
Peter has been credited with appearing in over 50 movies and TV series, and we're about to mention some of his most notable performances in this article.
He made his debut TV series appearance in 1985, with his portrayal of Fielding in the episode "It's Lonely at the Top" of the family comedy "The Facts of Life". He had already become popular in 1991, after the series "21 Jump Street" aired its final episode. Peter was thus invited to make a guest appearance in an episode or two of numerous series, such as the action adventure "Street Justice", the crime drama "The Hat Squad", and the fantasy comedy drama "Heaven Help Us".
In 1994, he was cast to star as Dagwood in the action family adventure "SeaQuest 2032", created by Rockne S. O'Bannon and which starred Jonathan Brandis, Don Franklin and Ted Raimi.
The series follows an alternative Earth in which the humans have colonized the oceans, and it won three awards including two Primetime Emmys while it was nominated for five other awards. Once again, Peter went on to appear in single episodes of various series, such as the science fiction family comedy "3rd Rock from the Sun", the fantasy horror drama "The Outer Limits", and the action adventure drama "Andromeda".
From 1999 to 2006, he voiced and portrayed several characters in 17 episodes of the hit action adventure drama "Stargate SG-1", which won 18 of the 115 awards it was nominated for, and then in 2007 he played Wayne Ross in the comedy drama "Robson Arms".
Three of Peter's most recent roles in TV series have been his portrayal of FBI Deputy Director Steven Groves in the 2008 episode "Jus in Bello" of the fantasy horror drama "Supernatural", Peter in the 2009 episode "Darkness" of the science fiction drama "Stargate Universe", and Ernie Watts in the 2011 episode "Wingman" of the action fantasy drama "Sanctuary".
Since 2011, he has mostly been focused on appearing in movies.
Roles in movies
In 1985, Peter was cast to play Mitch Crandall in the romantic horror comedy "The Midnight Hour", while the following years saw him play supporting characters in many mediocre movies, such as the romantic action adventure "Winners Take All", the romantic drama "Listen to Me", and the horror "Children of the Night".
Peter gained recognition in 1996, when cast to play one of the lead characters in the comedy "The Shot", directed and written by Dan Bell, who also starred in it alongside Peter and Michael Rivkin. The movie follows two desperate actors who steal a famous Hollywood director's new movie, and then destroy it in a scrapyard. After over 15 years of appearing in movies which failed to attract any attention and/or received poor reviews, Peter was invited to reprise his role as Officer Doug Penhall in the action crime comedy "21 Jump Street", written by Michael Bacall, directed by Christopher Miller and Phil Lord, and which starred Jonah Hill, Channing Tatum and Ice Cube.
The film follows two police officers who are sent to attend a local high school hoping to catch a wanted drug lord; it won 11 of the 32 awards it was nominated for.
Three of Peter's most recent roles in movies have been in the 2015 drama "The Unauthorized Full House Story", the 2016 family fantasy horror "Mostly Ghostly: One Night in Doom House", and the 2019 romantic drama "All Summer Long".
Directing credits
Peter has close to 50 directing credits – he made his debut in 1990 by directing three episodes of the series "21 Jump Street", while some of his following works were two episodes of the mystery crime series "Silk Stalkings" in 1996, the 1999 romantic family comedy movie "Southern Heart", and the 2002 romantic comedy film "Romantic Comedy 101".
He gained recognition in 2003 when he began directing episodes of the series "Andromeda", and this got him invited to work on several other critically acclaimed series, such as "Stargate: Atlantis", "Stargate SG-1" and "Painkiller Jane".
In 2009, Peter directed the popular action fantasy adventure movie "Beyond Sherwood Forest", while a few of his following works were on the series "Stargate Universe", "Sanctuary", and "R. L. Stine's The Haunting Hour". In 2012, he directed 11 episodes of the action science fiction comedy series "Level Up", which starred Gaelan Connell, Connor Del Rio and Jessie T. Usher, and follows a team of teenagers who are fighting video game monsters in real life.
Peter has directed various other movies and TV series – three of his most notable works have been on the 2019 movie "All Summer Long", the 2020 romantic drama "Love Under the Olive Tree", and the romantic drama series "When Calls the Heart" which he's been directing since 2016.
Producing credits
Peter has 14 producing credits, making his debut in 2002 when he served as the consulting producer for seven episodes of the action science fiction series "Jeremiah".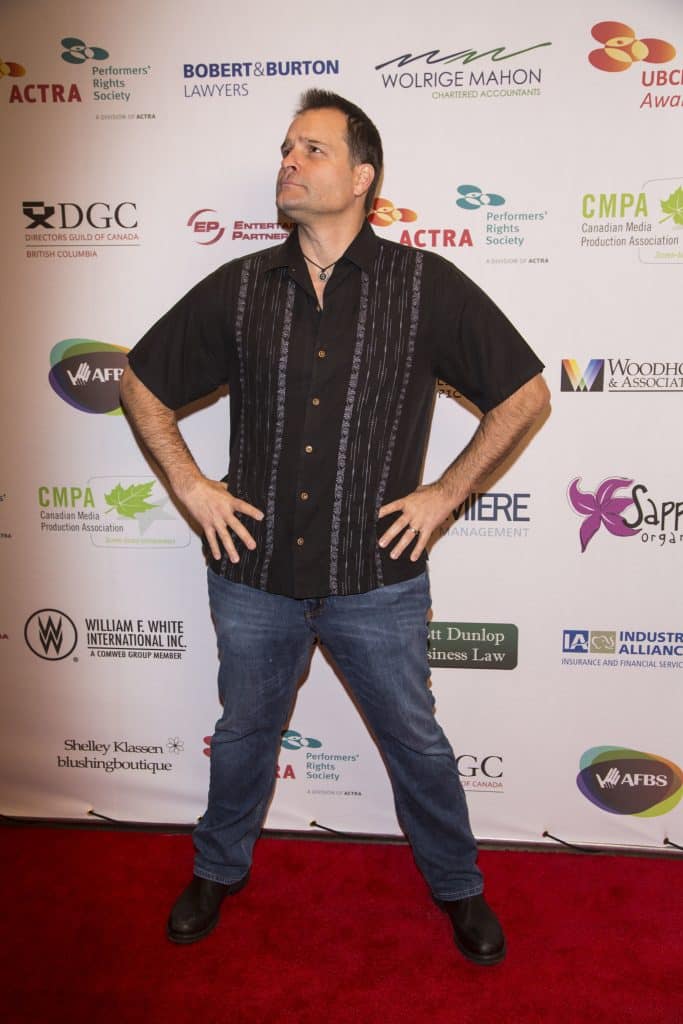 Between 2002 and 2006 he co-produced 84 episodes of the series "Stargate SG-1", while his following works were on the 2012 series "Level Up", the comedy movie "Attention Students", and another comedy film "Aliens in the House" both in 2013. Three of his most recent producing credits are the 2019 romantic movie "A Taste of Summer", the 2019 romantic film "All Summer Long", and the 2021 series "When Calls the Heart".
Other credits
He was a camera operator for the 1999 movie "Boys Will Be Boys".
Peter was the creative consultant from 2000 to 2002 for 44 episodes of the series "Stargate SG-1".
He has three writing credits: the 2003 movie "Between the Sheets", 18 episodes of the series "Stargate SG-1" from 2000 to 2005, and four episodes of the series "Stargate: Atlantis" between 2004 and 2008.
Peter has received special thanks for eight movies, including the 2009 short "No One Knows You Like Your Mother", the 2011 short "Her Story", and the 2014 "Second Dates".
He has appeared in various documentary films, such as "Stargate: The Lowdown", "Sci Fi Lowdown: Behind the Stargate – Secrets Revealed", and "Sci Fi Inside: Stargate SG-1 200th Episode".
Peter can also be seen making a guest appearance in various talk-shows, such as "The Glen Campbell Goodtime Hour", "The Arsenio Hall Show", and "Entertainment Tonight".
Awards and nominations
He has been nominated for nine awards, winning three: a 2015 Vancouver Web Fest Award for Best Director for the comedy series "Parked", and a 2015 and 2016 Leo Award for Best Direction in a Television Movie for the fantasy family comedy "Zapped" and the fantasy horror comedy "R.L. Stine's Monsterville: Cabinet of Souls", respectively.
The other six awards he has been nominated for are five Leo Awards and a 2016 Daytime Emmy Award for Outstanding Directing – Special Class for "R.L. Stine's Monsterville: Cabinet of Souls".
Love life and relationships
Peter prefers to keep his personal matters to himself, but it's known that he's married twice.
On 29 December 1988, he exchanged vows with Gina Nemo who's a famous American writer, producer and director, perhaps known best for having produced the 2020 comedy series "MegaHeroZ Cooking Academy", and for directing the 2020 short comedy film "Dustslicker". The two were married for less than four years, as their divorce was finalized in 1992.
On 7 June 2002, Peter married Anne Marie DeLuise after around a year of dating. She's an actress with around 90 film and TV series credits to her name, and is perhaps known best for her portrayal of both Amy Vandenberg and Farrell in the series "Stargate SG-1".
On 11 April 2004, Anne Marie gave birth to their son Jake Dominick DeLuise, and as of March 2021, the family of three seems to be leading a happy life together.
Hobbies and interesting facts
As he's stated himself, Peter was't a great guy in his early 20s. He was a discipline problem as he caused trouble whenever he could, often simply silly, and slept a lot while neglecting his obligations.
He's a huge fan of the film trilogy "Back to the Future", and even auditioned for the role of Biff Tannen which eventually went to Thomas F. Wilson. Some of the other movies he's keen on watching include "Silence of the Lambs", the trilogy "The Godfather", and "Forrest Gump". Peter's favorite actor and actress are Marlon Brando and Julia Roberts.
He's keen on travelling, and his career has taken him all around the US as well as to a couple of Canadian cities and European countries. The first time he travelled to Canada, Peter went to Vancouver to shoot for the series "21 Jump Street", and thought the Canadians were naturally funny people, that they 'talked out of the sides of their mouth' and often said 'eh'.
He also thought that there was snow everywhere all the time, and that you had to have snow chains on your tires throughout the whole year.
Weight loss
Peter was overweight in elementary school, but then in high school he began playing football and lost a lot of weight. However, as soon as he matriculated, he began gaining weight again, and eventually found himself weighing 265lbs (120kgs). It was after he was cast to appear in the series "21 Jump Street" that he decided to follow a strict diet and exercise, and Peter got himself down to 190lbs (86kgs). He has stated in an interview with the magazine "The Washington Post" that his diet is fat-free and salt-free, and that he avoids eating red meat, but allows himself one cheat meal every once in a while.
Age, height and net worth
Peter's age is 54. He has short brown hair and brown eyes, his height is 6ft 2ins (1.88m) and he weighs around 185lbs (85kgs).
As of March 2021, his net worth has been estimated at over $10 million.