• Classic car restoration is a popular genre in reality-television shows in the US
• Roli Szabo experienced popularity when he joined "Counting Cars" on the History Channel for nine years
• He fulfilled his lifelong dream of going to the US and worked as a bodyguard, driver, and personal assistant of the Hungarian circus performer Michu
• He became an automobile detailer and joined the crew of Count's Kustoms when the show was created
• His departure from the show remains a mystery but he is now running his own detailing business in Las Vegas
Classic car restoration has been one of the most successful genres in reality-television shows in the US, and Roli Szabo experienced popularity when he joined "Counting Cars." The TV show has aired every week on History Channel for the past nine years, and has gained a significant percentage of the Wednesday night viewership. Fans became curious as to why Roli was never seen again in the show after the sixth season was aired; many theories have been discussed online, such as embezzlement, burnout and internal feud, but since no official announcement has been made, it's remained a mystery.
His life before the TV Show, "Counting Cars"
Roli Szabo hailed from Hungary. In November 1997, he fulfilled his lifelong dream of going to the US – with the blessing of his parents, he left his hometown by acquiring a working visa in the US through the Ringling Bros., Barnum & Bailey Circus.
He became the bodyguard, driver, and personal assistant of the Hungarian circus performer Mihaly Meszaros, better known as Michu, the smallest man in the world. Roli traveled with him all over the US for two years, and so has adapted well to living in America.
After his 'circus life,' he worked several jobs, and lived in several places until he decided to stay permanently in Las Vegas, Nevada in 2005. Roli said that the city with the breathtaking landscapes, nonstop shows, and amazing variety of cuisines was where he achieved all his dreams. He became an automobile detailer, which was what he had always wanted for a professional career. A friend of his took him to Count Kustoms, a successful classic car and chopper restoration shop located at Highland Drive, which was at the heart of the city. The shop was owned by the mechanic, reality-TV star, and rock band vocalist Danny "Count" Kroker – Danny hired him to be part of his crew after he showed his skills.
"Counting Cars" – The Reality-TV Series
After Danny Kroker became a recurring guest in the hit reality-TV show "Pawn Stars", in which he shared his expertise on hot rods, the producers of the show created a spin-off series called "Counting Cars." This time, instead of just appearing as the classic car/motorcycle expert, Danny was the main star of the show, joined by his crew Scott Jones (Shop manager), Kevin Mack (Danny's right hand), Michael "Horny Mike" Henry (Airbrush Expert), Ryan Evans (Painter), and Roli Szabo (Detailer).
The TV production crew of Leftfield Pictures followed the daily activities in Danny's auto restoration shop, Count's Kustoms. While the TV show only featured ten people in the shop, the reality was that close to 50 people were working to achieve the auto restoration deadline.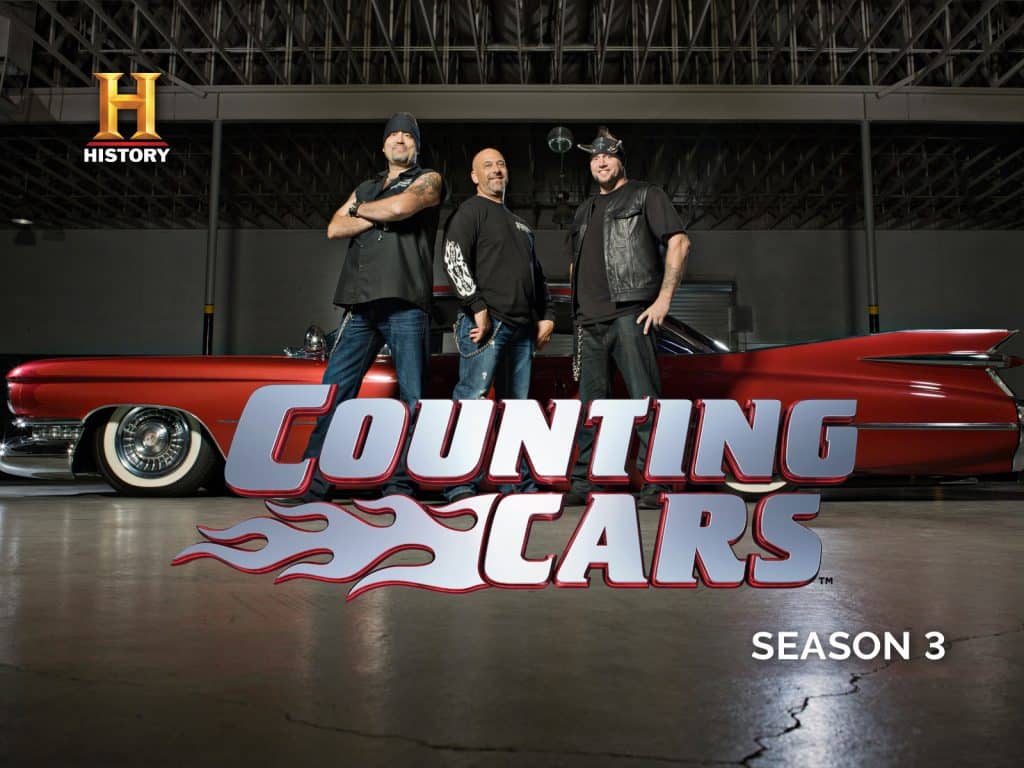 Production was chaotic, as several cameras needed to be rolling at the same time, so as not to miss out on any action during the restoration process.
The first season premiered on 13 August 2012 and had 13 episodes. They had a successful TV debut, and so History Channel ordered more seasons from Leftfield Pictures. Depending on the annual TV ratings, a season may have as many as 35 episodes or as few as 14. However, when the pandemic started due to the Covid-19 virus, its ninth season only had six episodes. The TV series will air in 2021, as they have already finished filming for the 10th season.
Roli Szabo's "Counting Cars" Journey
Roli was already part of Danny's crew when the TV show was created. There was no acting required, so Roli was eager to be included in the series. They would still be performing their real jobs every single day, but it would be documented for TV. He easily slipped into his new job as a reality-TV star, even with just a minor role.
The TV show's premise was simple, attempted to be done by other networks, but viewers were still fascinated. After Danny acquired a vintage Harley or any classic American muscle car, the team would bring it back to life with a new look and more horsepower. Roli's responsibility was to make sure that after the customization was done, the vehicle should be thoroughly washed and properly waxed with the interiors vacuumed, polished, and deodorized as if it was brand new. Here are his memorable and funny moments in the TV show:
Roli Showed His New Toy to Danny
He had indeed achieved most of his dreams when he joined Count's Kustoms, as Roli was able to buy some of his dream vehicles. Danny even commented that he must be paying his car detailer so much, when Roli came into the auto shop with a new toy, a Suzuki Habayusa. Apparently, Roli already had a Mercedes, an electric car, and a van in his own garage.
The Count said that the detailer might be spending too much money, but he replied that he was just following in his boss' footsteps. He also said that owning a sport bike that can run 200 miles (160 kms) per hour was one of his dreams since he was a little boy back in Hungary. Danny warned him to take care, since the new toy was a big bike, and some people refer to it as the prelude to a casket.
His thick Hungarian accent was a source of laughter in the shop
It wasn't only Roli's fun personality that made him a fan favorite, but also because of his thick Hungarian accent – he was often the source of amusement in the auto shop. Danny and the rest of the crew would sometimes be at a loss as to what Roli was saying, most especially if he spoke a lot faster than normal. To avoid being misunderstood Roli, tried hard to speak slowly and enunciate each word, and it would sometimes send his co-workers into fits of laughter, even during strained moments in the show.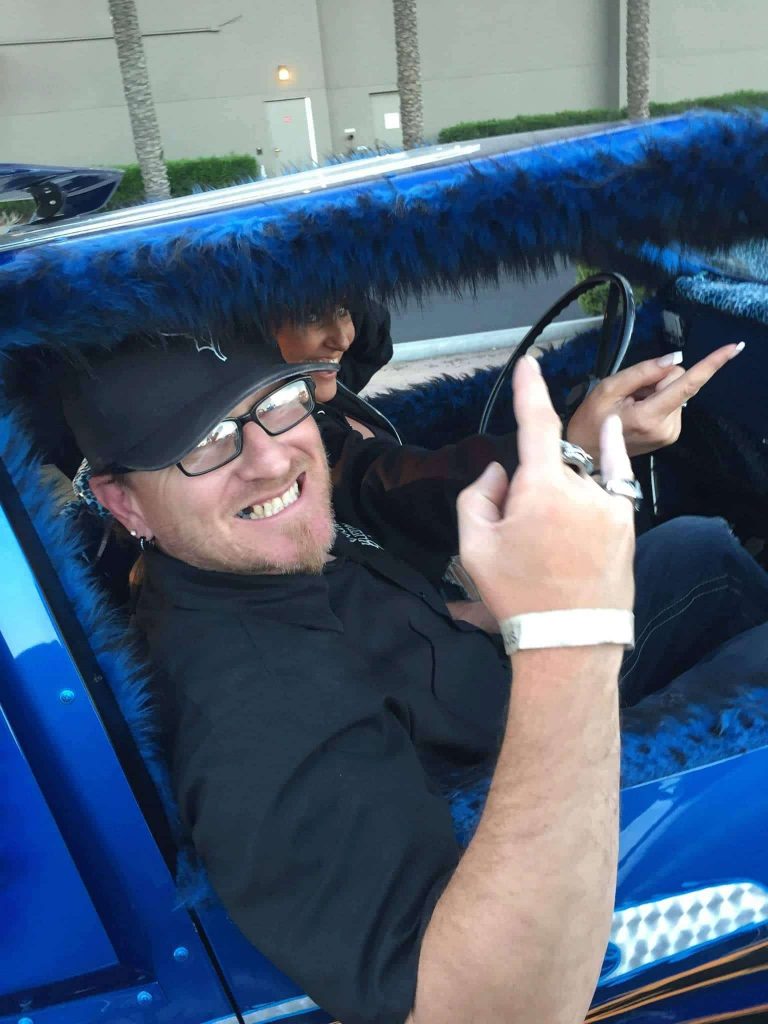 There wasn't any day that the crew wouldn't mess up with his accent.
Danny's crew embarrassed by Roli's van advertising graffiti
In the "Down by the Riviera" episode, the Count's Kustoms crew told Roli that they found the advertising graffiti that was painted on his van embarrassing, and gave him a hard time about it. The design and color weren't the only problems, but Danny said that the details on it were already outdated, so it wasn't smart of Roli to drive around Las Vegas with the wrong company details. Roli contacted a vehicle graffiti art shop to give his van a new look, and the right company details. The whole crew approved of the new design and color, that clearly matched the auto shop's unique vibe. However, Danny noticed that the shirt Roli wore on the picture on his van had a mirror-image effect – they all teased him about it, and said that for a detailer, he missed out on that one huge detail.
Roli told them that people wouldn't notice it anyway as they would concentrate on his face and the company contact details.
Roli's little beast of an electric car
There wasn't a season that Roli wouldn't do the most unbelievable things that left most of the crew in the shop astounded. There was one time that Danny loaned him some money to purchase a very small electric car that he called 'my little beast.' It looked like a covered golf cart, whichnd Roli bought it for $1,000. However, Kevin said that it was probably one of Roli's dumbest moves as it wasn't a car but junk. Danny, on the other hand, was excitedly teasing him about the things they could do to it, such as chopping it down or flaring it out. Roli said nobody should touch it as it was his project car and he would be the one to fix it.
He drove every car that they restored in the shop
Aside from cleaning and polishing the car after getting restored by the mechanics and fabricators, Roli was assigned by Danny to drive the car out from the garage for the final reveal at the end of the episode.
Roli's trailer bearing his face and name was stolen
While Roli enjoyed the perks of being part of a successful TV show, he also experienced one of the disadvantages of being recognizable. One time, when his customized trailer was parked at the parking lot of Mango's Beach Bar, a group of individuals unhooked it forcefully and stole it along with his tools amounting to thousands of dollars. After reviewing the surveillance cameras mounted around the area of the crime scene, the police concluded that the reason his trailer was targeted was because of the art paint which bore Roli's name and face.
Why Roli Szabo left the TV show?
Many fans of the show were surprised that Roli only stayed with the TV show until the sixth season.
His funny antics and signature European accent made him a lovable character in the show. Up to this day, no official word was given by the management as to why he is no longer part of the succeeding seasons. Even Danny and the rest of the crew never talked about it in the show.
Some people said it was a case of being burned out, as Roli became tired of being in front of the camera and doing the same things each episode. Another theory was that he was asking for a salary raise, but it wasn't granted. There was also a rumor that he had a falling out with Danny that led to his termination. There was an embezzlement report, and that a former employee stole around $75,000 from Count's Kustoms. Initially, fans thought it was Roli who stole from the shop, and that would have explained his disappearance from the show.
It was later revealed that the culprit was a former staff member from the accounting department named Joseph Frontiera. The money was used for purchasing airline tickets as well as a down payment for a new car. It was also discovered that the guy never paid his income tax on time which led to the shop paying late fines to the Internal Revenue Service.
Fans were thinking that if things really ended badly for Roli, he wouldn't have promoted the show in his social media accounts, not being part of it anymore. People also noticed the Roli would often post throwback photos from his time in the show, and even used the show's hashtags. One fan complimented him about his work but also asked him why he was still posting about the TV show when they apparently did him dirty. He thanked the fan, but didn't address the question directly, only saying that 'I'm posting my detailing work on a rare, cool car.'
Where is Roli Szabo from Counting Cars now?
Based on his Instagram account, he was still in Las Vegas, offering his detailing services through his company, Rock N Roli Kustom Detailing. Before the pandemic happened, business was booming – his stint with "Counting Cars" helped in getting his name out there, and Roli made sure that he continued to improve his craft by working with the best in the business, just as when he went to a training facility in Sherbrook, Quebec, Canada in 2019.
However, he shared on Instagram in July 2021 that he'd lost all his clients due to the pandemic, as people mostly stayed at home. He suffered financially, and so moved houses a couple of times. There was a time when Roli thought that he would never recover, but at the same time believed that everything happens for a reason. Fans and friends were worried, but he eventually said that he's doing great and thanked everyone for sending him messages.