• Skandar Keynes is a former actor, now a political advisor, best known for his role in the "Chronicles of Narnia" film franchise.
• He belongs to the famous English Keynes family, with his great-great-great-grandfather being Charles Darwin.
• He is currently single and focused on his political career.
• He has a net worth of $4 million.
• His hobbies include playing video games, practicing tae-kwon do, and horse riding.
Who is Skandar Keynes?
Skandar Keynes is an English former actor, and now a political advisor, who is probably still best known to the world as Edmund Pevensie in the "Chronicles of Narnia" film franchise, appearing from 2005 until 2010, though he also had a few other appearances as an actor.
Where is Skandar Keynes now?
Skandar left the acting world for good in 2010, and has been focused on a rather different career. He has become a political advisor, and is working closely with the Conservative Party, as a parliamentary advisor to Crispin Blunt.
Skandar Keynes
Belonging to the famous English Keynes family, Skandar was born Alexander Amin Caspar Keynes on 5 September 1991 under the Virgo zodiac sign, in Camden, London England. His father is Randal Hume Keynes, OBE, FLS, author and great-grandson of Charles Darwin, while his mother Zelfa Hourani, is originally Lebanese, but her family immigrated to Manchester, England. Through his mother, Skandar is a descendent of Baha'u'llah, founder of the Baha'i Faith.
Skandar's great-great-great-grandfather was Charles Darwin, one of the greatest naturalists, geologists, and biologists who made enormous contributions to the study of evolution, while his great-grandparents were Nobel Prize laureate Edgar Adrian, 1st Baron Adrian, and Hester, Baroness Adrian.
Skandar went to Thornhill Primary School from 1996 to 2002, while in 2000 he started attending the Anna Scher Theatre School, where he studied acting until 2005. After this, his education continued at the all-boys City of London School, where he became a film critic and had his own section in the school's weekly newspaper The Citizen.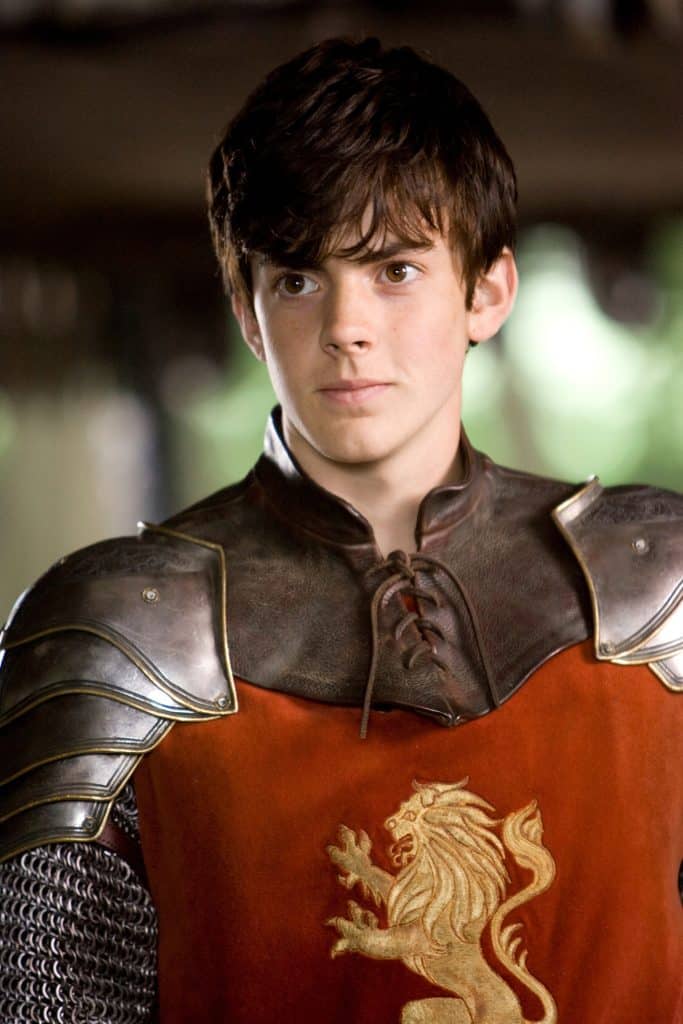 He chose biology, chemistry, maths, further maths, and history at A-level, then after matriculating in 2010, he enrolled at Pembroke College, Cambridge, where he studied Arabic and Middle Eastern History, graduating with his degree in Middle Eastern Studies in 2014.
Career
This former actor actually started his career in 2001, when he was selected for the part of Waif in the television movie documentary "Victoria Died in 1901 and Is Still Alive Today".
Next, he portrayed Enzo Ferrari at eight years old in the television movie "Ferrari" (2003), which is a biopic about Enzo's life from his early days to the post-war success and death of his son Alfredo, Dino Ferrari.
In 2005, he was selected for the role of Edmund Pevensie in the film "The Chronicles of Narnia: The Lion, the Witch, and the Wardrobe", and the same year he also auditioned for the role of Simon Brown in the fantasy comedy film "Nanny McPhee", however, he wasn't selected, but instead went with the part of Edmund. He also voiced Edmund in the video game "The Chronicles of Narnia" the same year.
Three years later, Skandar reprised his role of Edmund in the sequel "The Chronicles of Narnia: Prince Caspian", and voiced the character once again. His last appearance was in the film "The Chronicles of Narnia: The Voyage of the Dawn Treader" in 2010. He tried for a few other roles, however, he was unsuccessful, and so decided to leave acting, and focus on other interests.
Personal Life, Dating, Girlfriend, Single?
When it comes to his personal life, Skandar is rather secretive and hasn't shared a single thing about his private affairs with the fans. According to sources, he is currently single and focused on his aspiring career as a political advisor.
In the past he was romantically linked to several celebrities, including  Taylor Momsen in 2008 and Georgia Henley in 2010, however, nothing was ever confirmed.
Net Worth
As of mid- 2021, Skandar Keynes' net worth has been estimated to be around $4 million, earned largely through his career as an actor, but also for his efforts in politics.
Appearance and Vital Statistics
This former actor has dark brown hair and brown eyes. He stands at a height of 5ft 8ins (1.73m), while he weighs approximately 148lbs (67kgs). His vital statistics are 39-32-13.
Hobbies, Interests, and Trivia
Skandar has left acting and is now pursuing other interests. With his career in politics, he has stated his thoughts on several social issues, mostly those regarding his Lebanese ancestry. A radical Lebanese law in which citizenship is passed through the patriarch of the family, Skandar doesn't have the right to Lebanese citizenship, but is fighting against the infamous law and will do everything he can to change it. He is also addressing other problems with the state of the nation.
He's a huge soccer fan, and a big supporter of the Arsenal Football Club. In his free time, he likes playing various video games.
Skandar maintains his fit body by practicing the Korean martial art form tae-kwon do, while he is also a big fan of horse riding, which is one of his many hobbies.
Skandar's nickname has Arabic roots and is a Proto-Iranian pendant to the Greek name "Alexander", short for Arabic 'Iskandar'.
Although he has left acting, he has remained great friends with his co-stars, and is often seen at various "Chronicle of Narnia" reunions.