• Many people enjoy the concept of a show centered on the Brown family living in the middle of nowhere
• Billy Brown was a visionary man who lost his parents and moved his family to Alaska
• Ami Brown has a complicated relationship with her estranged family
• Matt Brown recently accused his parents of stealing money
• Bear Brown is back with Raiven Adams, and Gabe Brown is married to Raquell Pantilla with a baby girl
Considering how long "Alaskan Bush People" has been on air, it's very clear that many people enjoy the concept of a show centered on a family living in the middle of nowhere more than was perhaps expected.
Regardless of the fact that there's a lot of speculation regarding whether or not the show is scripted, and if it's legitimate at all, the Browns have surely caught the attention of many, and even the heart of a lot of some. Maybe it's their character, their mysterious past or even their inventive ways of solving problems, but there's something undeniably charming about them.
So what are they doing today? If you haven't been up to date with the Browns' whereabouts, then prepare yourself, because we have a lot to tell you!
What Happened To Them?
Billy Brown
Probably the most well-known member of the Brown pack. Billy Brown is a name that means more than just the family's patriarch – it's the name of a visionary man who lived doing what he thought was the right thing.
Although there are many mixed opinions regarding Billy and the life path he chose for himself and his family, he's well loved by fans of the series for his charisma and enigmatic personality. His backstory is even more interesting though: after one devastating accident, he went from having the perfect family and being a spoiled, rich teen, to becoming an orphan, while also losing everything his parents left for him.
What started then was a long and difficult path for him, though it wasn't a boring life at least.
Some years after the death of his parents, Billy was living pretty much a comfortable life in Texas, having established a small plumbing business. It was his job which ultimately led him to meet Ami while working for her family. Some months after their first encounter, love had already flourished between the pair, leaving them with no other option but to marry.
So while that sounded like any common love story, it wasn't. For Billy it wasn't enough to have a family and a somewhat decent income, he wanted to have a different life. That's how he convinced Ami to move their then-small family to Alaska, where they lived in various places in the middle of nowhere. During those difficult times, Billy was actually able to publish several books for children, and apparently had the initial idea for "Alaskan Bush People".
Unfortunately, Billy's adventures came to an end on 8 February 2021, when he died from a seizure at age 68, leaving his family and fans deeply saddened by his departure.
Ami Brown
There's a lot to say when it comes to Ami Brown, but the most intriguing thing about her is not necessarily her actual lifestyle but her past, and relationship with her estranged mother and siblings.
Allegedly, Billy didn't allow Ami to contact her family for decades, or at least that's what her mother Earlene and brother Les Branson told Radar Online in 2017, affirming as well that Billy had apparently lied about his finances and intentions with Ami at the time of their marriage, which curiously happened when she was just 16 years old and he 26.
Ami hasn't shown any signs of wanting to reunite with her family, something which was painfully clear when she didn't attend her mother's funeral in 2018. More recently, her brother Rene was reportedly suffering from a severe kidney cancer, but Ami still remains quiet about the situation.
Beside her complicated relationship with her family, life for Ami Brown has been hard during the past few years. In 2017 she was diagnosed with lung cancer, and regardless of how much of a small survival possibility she had, Ami finally overcame the illness in 2019.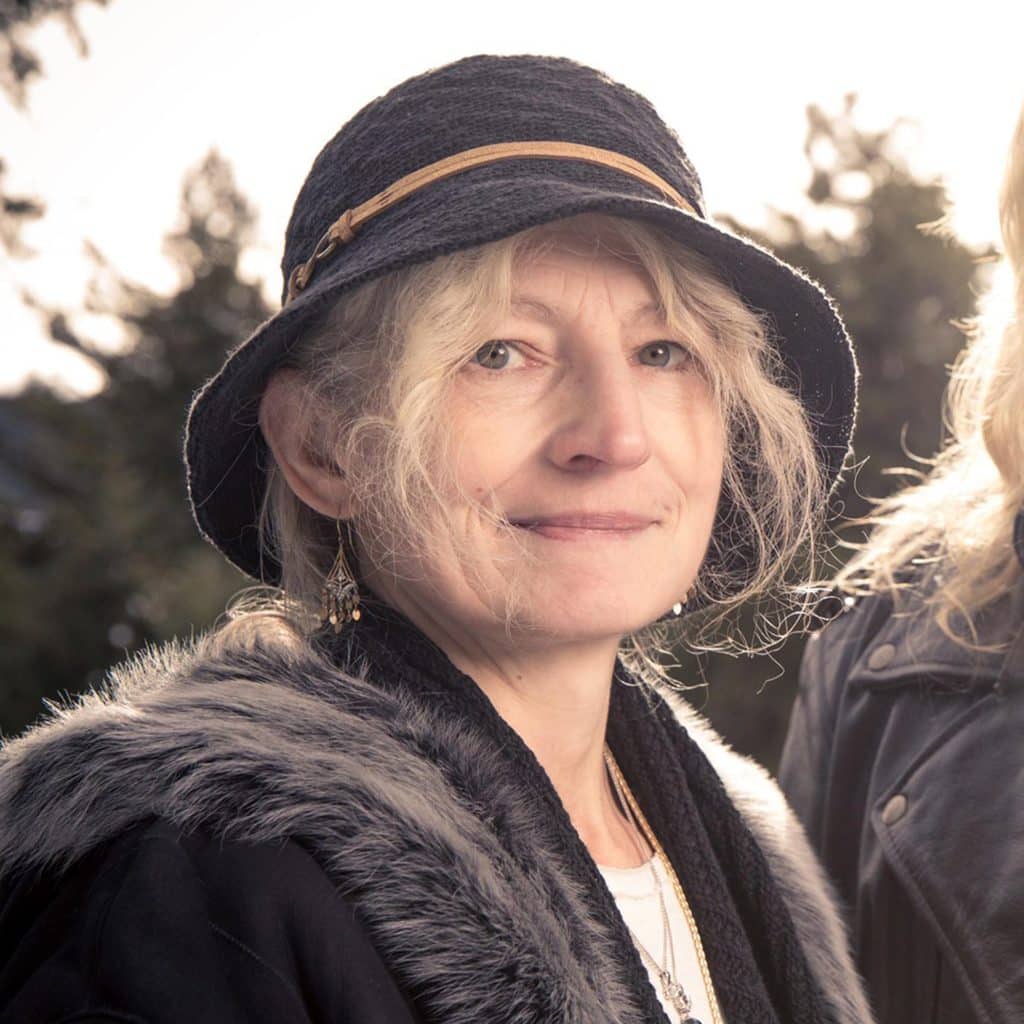 Although her recovery is good news, the fact that her estranged son Matt has recently struggled against his addictions has been a stressful situation for her. That added to the fact that Billy passed away makes it obvious that Ami's life is very difficult right now. We can only hope that she overcomes this painful episode of her life, with the help of her family.
Matt Brown
Matt has been an off-and-on presence in "Alaskan Bush People", mostly because his personal life and relationship with his family hasn't been the best in recent years.
In 2016, Matt worried fans of the show when he entered rehabilitation to overcome his alcoholic tendencies. Although he returned to the show the following year and everything seemed to be going well for him back then, it turns out that he fell back to his old habits and re-entered a rehab facility in late 2018.
At the time, his father Billy openly showed his support regarding Matt's decision, but who by early 2020 had decided to definitely leave "Alaskan Bush People", and move to California.
Although his decision was primarily attributed to the fact that he wanted to stay away from Juneau, where he was allegedly most vulnerable to alcohol, in February 2021 it was revealed that Matt had been accused of sexually assaulting two members of the show's staff back in 2018. The incidents apparently happened while he was under the influence of alcohol, and was reported to the Los Angeles Police District Attorney's Office, but both cases were dismissed.
Besides that, in April 2021 Matt openly accused his parents of stealing money earned from his appearances in "Alaskan Bush People".
According to him, his father kept at least $300,000 of Matt's money to himself, and even after his death, his mother Ami refused to lend her son money, leaving him in a difficult situation in which he allegedly can't afford food or homestay.
This is probably the biggest scandal surrounding the family, and only time will tell if they will ever solve it.
Joshua "Bam Bam"
He is not the pack's oldest son, but Joshua "Bam Bam" is probably the brother who viewers always saw as an example to follow for his younger siblings. As well as Matt, Joshua also left the show to concentrate on other things, though his reasons are very different than those of his older brother.
As has been reported, in 2017 Joshua left "Alaskan Bush People" for a while to spend more time with his girlfriend Allison Kagan, whom he met in 2016 on the show's set while she was working as a producer for Discovery.
Day 1. Happy New Year! ✌🏻❤️🌎 #newyear2018 #respectthedanger pic.twitter.com/IPWC6cEPSx

— Joshua Bam Bam Brown (@JoshBamBamBrown) January 1, 2018
As expected, love blossomed for the pair soon enough, which led them to move to California, and invest their savings into buying a ferry, meant to become a profitable tourist business. However, some unknown problems stopped the project altogether, and Joshua eventually returned to the show.
The uncertainty about his sudden return to "Alaskan Bush People" left fans wondering if his relationship with Kagan didn't work out, but that's untrue. Joshua and Kagan are still going strong, even in spite of the fact that his family are rumored not to have welcomed her into the family with open arms, which is supposedly the reason she doesn't appear in the show.
Although his relationship is apparently yet to be accepted by the family, "Bam Bam" still appears regularly in "Alaskan Bush People".
Bear Brown
As with the rest of his siblings, Bear has gone through some difficult times recently, dealing with his mother's illness and his father's death, but he has also been on the receiving end of a big blessing. That is, to become a father.
To tell you the whole story: Bear – whose real name is actually Solomon Isaiah – met Raiven Adams back in 2018. Things escalated so quickly for the pair, that by September 2019 he had already popped the big question.
However, as much as things were looking good for the couple, their engagement only lasted two weeks before they broke up, though the most shocking news at the time was that Raiven was expecting their first child, something they announced with joy despite the fact their relationship was on the rocks.
After getting back together for a while, but breaking-up again in early 2020, Bear and Raiven were on apparently bad terms.
Also in August that year, Bear announced that he was filing a legal petition to have equal parent rights on his recently born son River. It's not yet known where that has gone, but reportedly he was only able to meet River when the baby was already six months old. In fact, it may be irrelevant…
… in October 2020, Raiven and Bear announced they had got back together for the third time. Later in March 2021, rumors of their marriage started circulating on the internet, after he was spotted wearing a wedding band.
Is Bear married then? We don't know as of yet, but hopefully things will go well for his newly-formed family.
Gabe Brown
It's surprising to find out that almost all of the Brown sons have become parents, isn't it? This is also Gabe's case, though unlike his brothers, he and his romantic partner have tried to keep everything low-key.
Gabe and his then-girlfriend Raquell Pantilla started a relationship sometime in 2018, and have been pretty much stable since then.
The pair had two weddings: the first was held in January 2019 and was very private, followed later in June by a second ceremony that viewers of "Alaskan Bush People" were able to see through the show.
Regardless of the fact that their marriage was very fresh at that point, no one was really that surprised when news of Raquell's pregnancy was announced in July. Following the couple's declarations at the time, their child was expected by November that year.
Although fans of the series were excited to see Gabe's first baby, he and Raquell decided to ensure their family's privacy by not posting anything regarding their child's birth, including its name.
Later in September 2020, Gabe and Raquell finally introduced their child to the world during an episode of "Alaskan Bush People", and it turns out that she's is a lovely, healthy baby girl named Sophie!
All in all, it seems that despite facing many difficulties regarding his family, Gabe Brown is actually a very lucky man.
Noah Brown
If you have watched "Alaskan Bush People" in the past few years, you might already know that Noah Brown has been a married man for quite some time. His relationship with his now-wife Rhain Alisha started around 2016, and viewers of the show were able to see how the relationship slowly developed into a stable marriage.
Although Noah is the youngest Brown son, he was the first of them to tie the knot, back in 2018, followed the next year by the birth of their child Elijah. Regardless of his well-known prior bad luck in romance, it's refreshing to know Noah's relationship with Rhain is still going on strong nowadays.
Birdy Brown
It's always the Brown boys that attention centers around, so it's natural that the family girls' whereabouts are less commented on. Birdy has always been more reserved than her siblings anyway, but what's undeniable is her charm, which has led her to become a fan favorite.
Nowadays Birdy is in her twenties and a full-grown adult. However, she's a girl who takes life at her own pace, and as such, her romantic life is not something she publicly displays.
Rainy Brown
As the youngest one of the pack, Rainy has always been the one her siblings protect the most, something that hasn't changed even after she reached her 18th birthday.
However, even if Rainy is not as eccentric as her brothers, she's noticeably less shy than her sister Birdy, which has led to some problems for her in the past, for disclosing some information about her life and family on social media, that back in 2020 even led her to temporarily shut down her Instagram account.
Fortunately, more recently Rainy has apparently learned to control her alleged addiction to social media, and while that doesn't mean she has completely stepped away from Instagram, she only shares necessary things on it nowadays.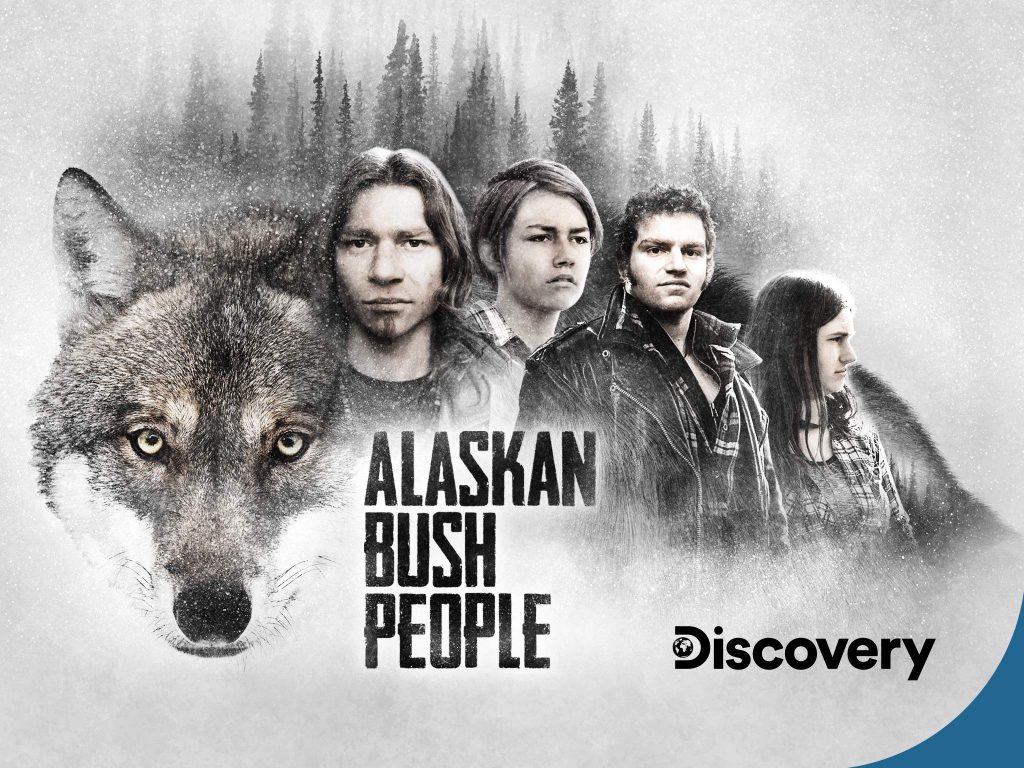 Regarding Billy's death, Rainy posted a heart-touching pic on her Instagram in his honor. In the caption, she asked her fans to pray for her family, not without making clear how important her father was for her: 'the closest thing to an angel I've ever known', she wrote.
Is "Alaskan Bush People" Cancelled?
Billy Brown's death has left his fans heartbroken, while also wondering if "Alaskan Bush People" will continue.
Although Discovery hasn't denied or confirmed anything yet, it's known that the 13th season of the show has already been filmed. Besides that, in late February 2021, a special dedicated to Billy premiered, meaning that the network hasn't entirely left the show behind.
Only time will tell if "Alaskan Bush People" will continue, but one thing is for sure: the decade they appeared on TV wasn't in vain, because the Brown family and Billy won't be quickly forgotten by anyone who loved them.