• The Bering Sea provides Alaska with abundant resources, which have been exploited by reality shows such as 'Deadliest Catch' and 'Bering Sea Gold'.
• 'Bering Sea Gold' documents the exploits of dredging vessels searching for gold in the Norton Sound inlet.
• Steve Pomrenke, a former captain of the dredging vessel 'Christene Rose', left the show abruptly after the 10th season, with many speculating he retired to focus on his mining business.
• Scott Meisterheim, another original cast member, had a history of legal disputes before he left the show and his whereabouts are unknown.
• Vernon Adkison, owner of 'Wild Ranger Mining', left the show in 2016 and recently returned for the latest season.
The Bering Sea, which acts as a divider between the two largest landmasses in the world known as the Americas and Eurasia, provides Alaska with countless riches that range from crab fishing to gold dredging.
To no surprise, in recent years, reality television has sought to exploit the affluent industries of Alaska to entertain the millions of viewers at home who might express an interest in the otherwise relatively unpopular American state. This has given birth to shows that include 'Deadliest Catch', and of course, 'Bering Sea Gold.' Also known as 'Gold Divers' by its UK audience, it documents the exploits of various dredging vessels digging for gold in the Norton Sound inlet, an inlet of the Bering Sea off the coast of Nome, Alaska.
Created by Original Productions, 'Bering Sea Gold' debuted in January 2012, quickly becoming another popular series filmed in Alaska. Its success further improved Original Productions' already impressive resume, also responsible for shows which include 'Deadliest Catch'. The basic concept of the show follows the daily activities of divers and a fleet of dredging vessels, as they scour the seafloor for paydirt using dredging techniques, sucking-up, dredging and digging up material that could possibly contain faint amounts of gold.
In order to achieve their goals, each vessel requires the correct sluicing equipment, and needs conditioned preparation to withstand the local weather. Most of the entertaining conflict in 'Bering Sea Gold' draws from the harsh environment of the Bering Sea and the Norton Sound Inlet, as well as personal disputes, fuel deliveries, sea-worn equipment, and other difficulties faced on a daily basis.
The most important factor that not only determines the success of the show, but also the vessels, is discovering sufficient paydirt. Without enough paydirt, the vessels can't afford any future expeditions, and the crew would not get paid. In order to further their financial success, many divers and dredgers continue to dig for gold even in the colder seasons, when Norton Sound inlet often freezes over.
Original Productions continue to document their exploits during the colder seasons through an add-on series, which follows the original publication under a different name, 'Bering Sea Gold: ICE'. For nearly nine years now, 'Bering Sea Gold' has entertained fans with the exploits of gold diggers out at sea. The fourteenth season premiered in April 2020, coming ever closer to the hundredth episode milestone, as after so many years, the show continues in popularity.
There's a new gold rush in Nome. 👀 💸#BeringSeaGold pic.twitter.com/pKUOojmPWj

— Bering Sea Gold (@BeringSeaGold) October 10, 2020
Through the years, viewers have met many colourful people, but also said farewell to some familiar faces. Fans of 'Bering Sea Gold' may wonder what happened to the characters who've left the show. Rest assured, we will answer that question here.
Steve Pomrenke
Steve Pomerenke, the former captain of the dredging vessel 'Christene Rose', and one part of the father-son team that dominates the Alaskan gold diving industry, appeared in 'Bering Sea Gold' for many years. He joined the original cast from the first episode that aired in 2012, butafter wrapping up the tenth season in 2018, Steve left the show for good.
His abrupt departure led fans and viewers to question his well-being, and without any public announcement, they could only speculate as to the reason for his disappearance. Born in Minnesota, Steve spent his early life on his family's dairy farm, where he learned that hard work and determination is mandatory for success.
After matriculation, Steve worked as a mechanic until he could save up enough money to pursue his lifelong dream of gold mining in Alaska. Once able, Pomrenke moved to Alaska, where he built his first gold mining pit, but unfortunately his initial investment failed, and became a great financial loss.
Determined not to give up so soon, he scraped together what fortunes he had left, and with the aid of his son Shawn, he built the 'Christene Rose'. The vessel would not only secure his financial success, but eventually provide him with international fame. His down-to-earth personality, excellent work ethic driven by his dedication and belief in hard work, as well as his insightful talent for prospecting earned Steve a massive following.
Fans continuously expressed their admiration for the reality star, showing all manners of support for Steve while he appeared in 'Bering Sea Gold'.
This popularity also created more opportunities for Pomrenke to appear on reality television. Following the success of 'Bering Sea Gold', Steve starred alongside his son in 'Bering Sea Gold: After The Dredge', as well as other spin-off creations of the show. Through the success of his reality television career, as well as the dominance of the 'Christene Rose', Steve once again had the opportunity to try his hand at in-land gold mining.
He built 'Pomrenke Mining', his mining company, from the bottom up, and the second time around Steve succeeded at his lifelong dream. After clearing more than two thousand ounces of gold, Steve's place among in-land gold miners is undisputed.
However, like many fans, people still wonder why, even after so much success, would he leave the show so abruptly.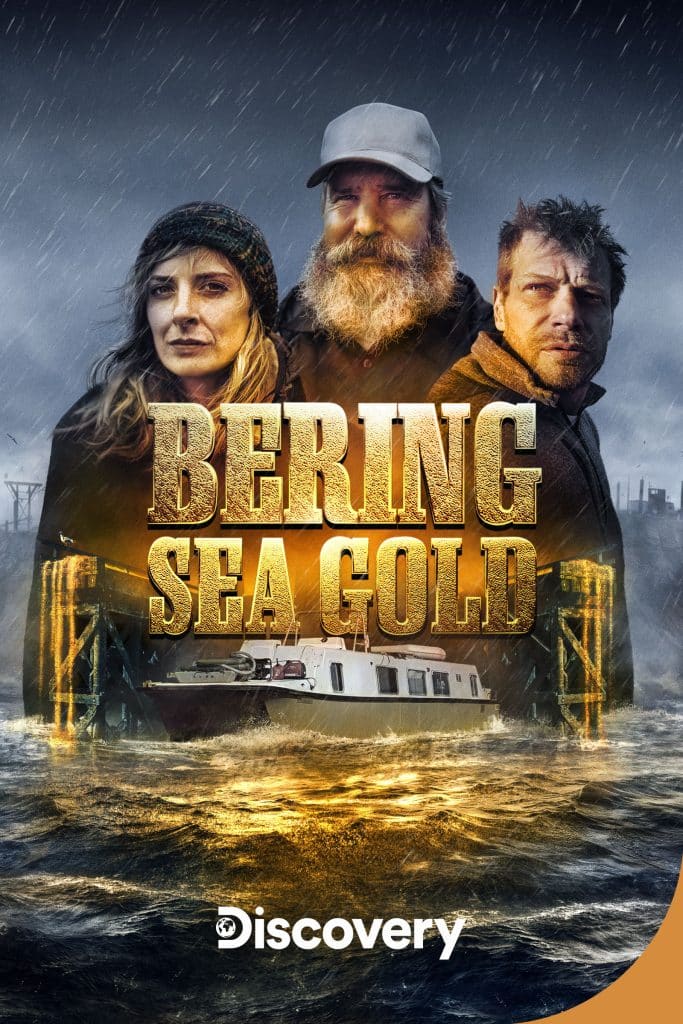 Although the producers and Discovery Channel are yet to release official statements, most viewers believe that Steve simply retired, though some feared the worst, but since neither Shawn nor the producers announced any sad news, it's safe to assume that Steve is still alive and well.
Since he is an old soul who hardly spends any time managing social media accounts, it is difficult to confirm his whereabouts. Nonetheless, the general theory about his departure from the show suggests that Steve took time away from the cameras to focus on furthering the exploits of 'Pomrenke Mining'.
In doing so, Steve left the management of the 'Christene Rose' to his son. Although considered the black sheep of 'Bering Sea Gold', mostly because of his colourful history with near-death experiences and the bad habit of drinking too much, Steve has expressed his faith in Shawn abilities on countless occasions.
According to Steve, he believes the 'Christene Rose' is in good hands. Regardless, fans will dearly miss Steve's once-prominent place on the show.
Scott Meisterheim
Scott Meisterheim joined the original cast in the first season, and fans might remember him as the biggest villain on the show. Portrayed as an angry drunk who got caught in numerous altercations with other cast members, as well as the production crew, Scott never made many fans while he appeared in the show.
Regardless, his talent at mining the Bering Sea for gold is undisputed, and his fame as a successful dredger in the industry was what initially persuaded the producers to consider him as a cast member. Born on 8 July 1967, Scott came from humble beginnings as his parents raised him in a small Alaskan town. Details of his childhood and earlier years remain a well-kept secret that Scott hardly ever talks about, but despite his secrecy, many of Scott's scandals came to light.
As no stranger to arrests and legal disputes, Scott faced several charges for neglecting to pay child support, which is rather surprising considering that he worked in one of the most potentially lucrative industries. However, Scott has not spent all his life diving for gold. Long before appearing on 'Bering Sea Gold', he worked as a builder in Alaska, and later tried his hand in the oil industry which also provides Alaska with opportunities.
Following his earlier career, Scott moved to Nome, Alaska, with the hope of making it big in the dredging industry, but according to his ex-wife, he abandoned his family and children in the process, because of which, she filed multiple lawsuits against the former reality television star. Regardless of his past, Scott's talent afforded him a place among the first choices when the producers sought possible candidates as cast members.
However, undoubtedly, the producers didn't realise how much entertainment he would provide the audience. Barely into the show, Scott caused the departure of cast member and fellow crewman onboard the 'Wild Ranger', Todd Allen. Surprisingly, Allen used to be Scott's best friend, but Todd claimed that his excessive drinking became too much. This was the initial reason why Todd parted ways with the show.
Since then, Scott's behaviour worsened dramatically, which many fans believed led to the producers eventually giving him the sack. After his best friend abandoned the show, Scott agreed to attend rehab, and through positive results was able to recover some of his life. No official explanation for Scott's departure was made public, but after leaving the show, he faced financial struggles.
However, his rehabilitation didn't convince the producers to bring him back into the show, and his deteriorating financial circumstances only made the legal cases against him worse.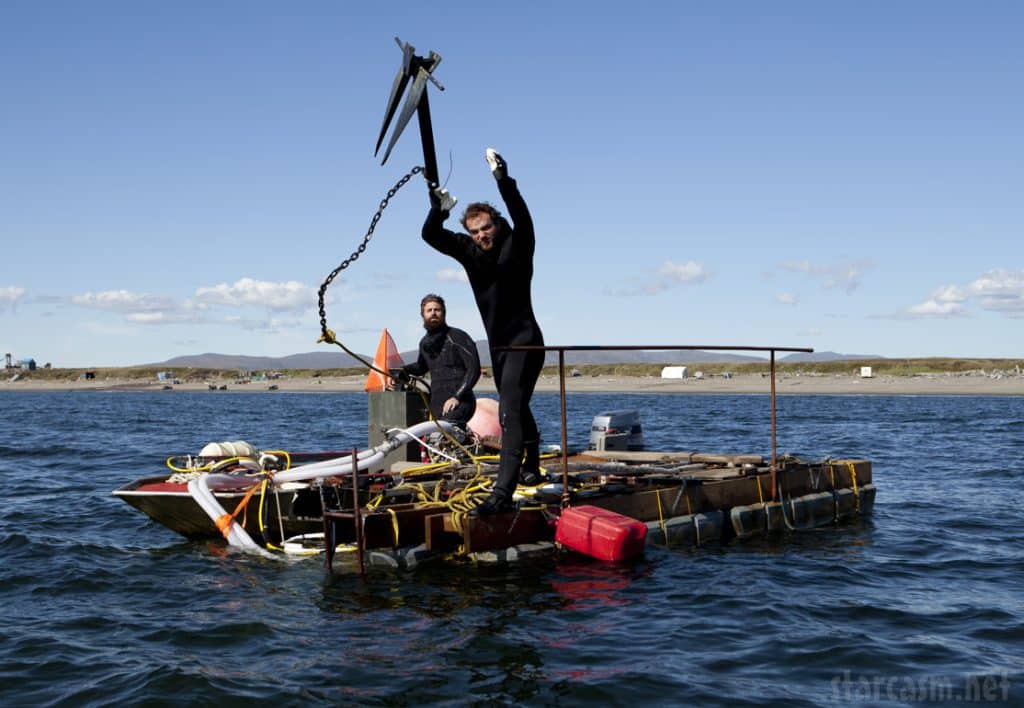 While no one knows what has happened to Scott since the show, some speculate that he is still living in Alaska, with some sources claiming that he hopes to start up a business venture in the local area.
Another positive report on Scott's current whereabouts suggests that he has been paying back all the child support he owes his daughter and ex-wife.
Vernon Adkison
Vernon Adkison was another prominent figure and star of 'Bering Gold Sea', who joined the cast in the first season. He is the owner of 'Wild Ranger Mining' and the dredging vessel the 'Wild Ranger', which Scott once captained. Before becoming prominent competition for the Alaskan gold divers, Vernon – affectionately known as Vern – worked as a Merchant Marine and later a commercial ship captain.
However, once he got a taste for gold mining, Vern quickly invested his fortune in creating a mining company, and started diving for gold.
However, he faced many difficulties, and to date has had little success in the industry, but despite his financial struggles, Vern became one of the most popular stars of 'Bering Sea Gold'.
However, this displeased Vern more than the viewers might consider, since one of the things he loathed the most about appearing on the show is the countless times the cameras immortalised his failures. In 2016, Vern disappeared from the show without providing any formal reasons, and since his departure, fans have speculated about his health. Even now, many believe that Vern may have passed away, however, the producers should yet share such news, if true.
On the other hand, 'Bering Sea Gold' announced that Vern will return for the latest season, making the speculation about his untimely passing a possible lie.
Nonetheless, his departure from the show had numerous influences. At the time, Vern's daughter Yvonne, who also frequently appeared in the show, faced charges related to drug abuse. The family crisis, coupled with Vern's continuous failures, led the star to seek some time away from the show. Yvonne also left the show at the same time, and under a court ruling sought rehabilitation. According to the latest reports on Yvonne's well-being, she's made a full recovery and pursues a career as a hairdresser.
Few of 'Bering Sea Gold's cast have left the show, and it appears that most of them will be back on screen for the production of the latest season. The handful of cast members who have left, however, seem to have pursued success with some other venture.
While some, maybe not all of them, will be missed, we are certain that their fans and viewers of 'Bering Sea Gold' wish them the best.