• Grace Fan DeVito is an American actress and film producer, and the daughter of actor, comedian and film producer and director Danny DeVito.
• She was raised in New York alongside her siblings, and became interested in acting at a young age.
• Danny DeVito is an American actor, director, and producer known for his portrayal of Louie De Palma in the sitcom "Taxi".
• Rhea Perlman is an American actress, writer, and author known for her role of Carla Tortelli in the series "Cheers".
• Both Danny and Rhea have appeared in various critically acclaimed films and television shows and have won numerous awards and nominations.
Who is Grace Fan DeVito?
Grace Fan DeVito was born in New York City, USA, on 25 March 1985 – her zodiac sign is Aries and she holds American nationality. She is an actress and a film producer, but who might be known best as the daughter of famous American actor, comedian and film producer and director Danny DeVito.
Early life and education
Grace was raised in New York alongside her older sister Lucy Chet DeVito born on 11 March 1983, and her younger brother Jacob Daniel DeVito born in October 1987, by their father and their mother Rhea Perlman, who is also an actress. Grace's parents married on 28 January 1982 but separated in October 2012, only to reunite in March 2013, then separate again in March 2017, choosing to remain good friends and not to divorce.
Grace became interested in acting at a very early age thanks to both her parents being actors. She attended a local high school at which she was interested in various things such as running track, doing gymnastics and practicing creative writing. Upon matriculating in 2003, Grace chose not to enroll at college, but to focus on her career.
Career as an actress
Grace has worked various jobs since matriculation, but nothing about her career is known except for her two acting and two producing credits.
She made her debut film appearance in 2015 when she was cast in the fantasy mystery science fiction "Amboy", written by Mark von Schlegell and Leslie Allison, directed by Frances Scholz and which starred Paul Giamatti and Lydia van Vogt. Her second role (voice) was in the 2017 episode "Jeff & Some Laughs" of the animated science fiction comedy series "Jeff & Some Aliens".
Grace made her producing debut in 2006, when she worked on the comedy film "My Girlfriend's Abroad", while the following year saw her produce the short comedy film "Bloom", written and directed by Andrew Renzi.
Love life and relationships
Grace is very secretive when it comes to her love life, and hasn't talked about any men (or women) she might have been with, but there are rumors circulating the internet claiming that Grace is a married woman who is keeping her husband away from the spotlight, however, this hasn't been confirmed.
There are also those who believe Grace to be asexual, and that she isn't interested in having a partner at all, but prefers to have many friends instead.
Grace hasn't commented on any of these rumors, so as of December 2020, she appears to be single, hasn't married and doesn't have children.
Hobbies and other interests
Grace enjoys doing charity work and volunteering with various organizations such as World Vision and United Way. She is also interested in helping animals, and supports the organization People for the Ethical Treatment of Animals (PETA).
She is keen on travelling and started when she was in her teenage years, visiting several US states with her parents during those years, while she has since been to nearly every state, and has also been to Europe on a couple of occasions.
She has her own favorite actors and actresses, some of whom are the late Robin Williams, Eddie Murphy and Natalie Portman, and a couple of her favorite movies are "Patch Adams", "Meet Dave" and "Leon: The Professional".
Age, height and net worth
Grace's age is 35. She has long dark brown hair and brown eyes, her height is 5ft 7ins (1.7m) and she weighs around 130lbs (60kgs). As of December 2020, her net worth has been estimated at over $100,000, while her father's net worth has been estimated at around $80 million.
Who is Danny DeVito?
Daniel Michael 'Danny' DeVito Jr. was born in Neptune Township, New Jersey USA, on 17 November 1944 – his zodiac sign is Scorpio and he holds American nationality.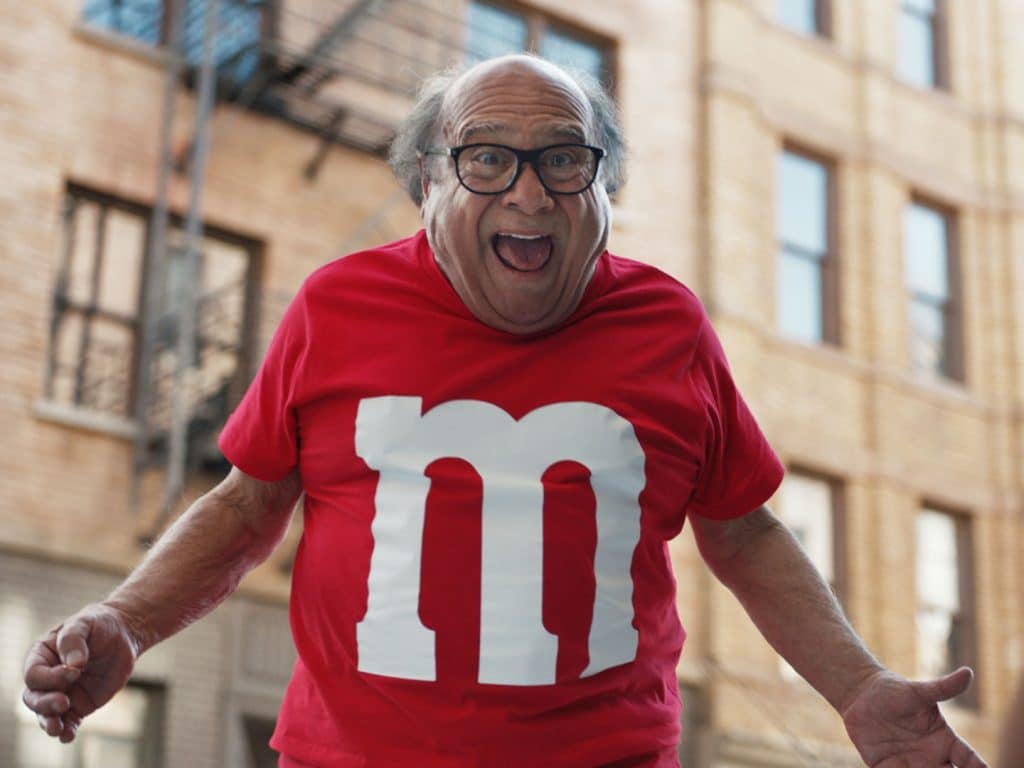 He might still be known best for his portrayal of Louie De Palma in the sitcom "Taxi" which aired from 1978 to 1983, and which won him an Emmy Award and a Golden Globe.
Danny was raised alongside his four siblings by their father Daniel DeVito Sr. who was the owner of his own business, and their mother Julia DeVito who was a housewife. Danny attended Oratory Preparatory School and then enrolled at the American Academy of Dramatic Arts, from which he graduated with a Bachelor of Arts degree in acting in 1966 – he launched his career by appearing in theatre plays. He suffers from multiple epiphyseal dysplasia thus his short growth, but this hasn't effected his career, perhaps the opposite.
One of his first notable performances in movies was in the 1975 drama "One Flew Over the Cuckoo's Nest", and he then went on to appear in various critically acclaimed movies, such as "Romancing the Stone", "The War of the Roses" and "Other People's Money". Danny starred alongside Arnold Schwarzenegger in the buddy comedy "Twins", and then portrayed the bad guy The Penguin in Tim Burton's superhero movie "Batman Returns". In 2001, he starred alongside many famous actors and actresses including Rowan Atkinson, Amy Smart and Whoopi Goldberg, in the critically acclaimed action adventure comedy movie "Rat Race", which follows a number of people as they race across the state to win money – the film was nominated for three awards.
Two of the plays Danny has appeared in include "The Sunshine Boys" in April 2012, and "The Price" on 16 March 2017, which won him a nomination for a Tony Award.
Danny founded the company Jersey Films back in 1991, which has been credited with producing many popular movies such as "Pulp Fiction", "Erin Brockovich" and "Get Shorty". He produced the 1999 biographical comedy film "Man on the Moon" which starred Jim Carrey, as well as the comedy series "Reno 911!" from 2003. He has also directed a number of movies, including "Matilda" in 1996, "Poison Tongue" in 2011 and "Curmudgeons" in 2016.
Danny has appeared in several TV series such as "Starsky & Hutch" and "Amazing Stories", and played the lead character in the comedy "The Wedding Ring". He has several voicing credits in animated series and movies, such as "The Simpsons", "Space Jam" and "Hercules".
For his achievements in the film industry, Danny got his own Hollywood Walk of Fame star in 2011.
Who is Rhea Perlman?
Rhea Jo Perlman was born on Coney Island, New York USA on 31 March 1948 – her zodiac sign is Aries and she holds American nationality. She is an actress and a writer who might be still known best for her portrayal of Carla Tortelli in the comedy series "Cheers", which was a huge hit winning 77 awards including six Golden Globes while it was nominated for 181 others – it aired from 1982 to 1993. Rhea has been nominated for ten Emmy Awards, winning four while she has also been nominated for seven Golden Globes.
She was raised alongside her sister Heide on Coney Island, by their father Philip who was a Polish immigrant and worked as a factory manager, and their mother Adele who was a bookkeeper. Rhea became interested in acting at quite an early age, while attending Hunter College from which she graduated early in 1968 with a Bachelor of Arts degree.
One of her first notable performances was in the series "Taxi", in which she starred alongside Danny, with whom she's appeared in many other movies and series, such as "Amazing Stories" and "Matilda". She went on to appear in many movies such as the comedy "There Goes the Neighborhood", the Canadian comedy "Canadian Bacon", and the basketball film "Sunset Park". The year 1996 saw her play the lead character in the sitcom "Pearl", and then appear in many critically acclaimed movies such as "How to Marry a Billionaire: A Christmas Tale", "Secret Cutting" and "Beethoven's Big Break". One of Rhea's most recent roles has been in the comedy series "The Mindy Project", in which she portrayed Danny's character's mother Annette Castellano from 2014 to 2017.
She is also an author, having written six illustrated children's books, some of which are "Born to Drive", "Water Balloon Doom" and "Brain Freeze".