'Moonshiners' is an American documentary-style reality television drama, created by Magilla Entertainment, a leading reality television production company known for many popular shows, which includes 'Southie Rules' and 'Dead North'.
Filmed in the Appalachian Mountain area of Kentucky, North and South Carolina, Tennessee and Virginia, 'Moonshiners' follows the daily lives of locals who, apparently illegally, produce and distribute moonshine, a strong alcoholic beverage popular among the Appalachian region of the US.
The series documents, and at times dramatises the numerous stars' efforts of producing the beverage, following them as they overcome daily difficulties, having to evade local law enforcement while distributing their produce. 'Moonshiners' debuted on Discovery Channel in December 2011, and due to high demand and a popular reception, the show premiered its tenth season in November 2020.
With an estimated three million viewers watching every season, some might easily consider it one of the most popular shows featured on Discovery Channel. As such, the show naturally inspired the creation of several spin-offs, and today it boasts nearly more additional series than the 'Real Housewives' franchise.
Despite the show's widely achieved popularity and its depiction of unquestionably felonious activity, none of the producers, cast members, or anyone involved in its creation have had bad run-ins with the law, yet, Magilla Entertainment holds fast that the show's content is authentic, so to no surprise, the lack of police involvement caused the rise of scepticism among not only fans and viewers of 'Moonshiners', but also local officials.
At one point, Virginian state officials issued a demand to Magilla Entertainment, attempting to force them to publicise a disclaimer stating that the show is a fictitious recreation.
However, Magilla Entertainment of course overlooked the suggestion, insisting that 'Moonshiners' is nothing but an honest representation of the moonshining business.
After nearly ten years on the air, 'Moonshiners' has featured more stars than can be counted on one's fingers, sadly many of them eventually leaving the show. Surprisingly, none of them ended up behind bars, at least not for reasons related to moonshining, nor for their involvement in the show.
As with many reality television stars, their fame afforded them a mass following of fans, many of whom might wonder what happened to their favourite stars since their departure from 'Moonshiners'. Some of them may have been lucky enough to land their own dedicated shows, but others seem to have moved on to other things in life.
Unfortunately, some of the stars featured on 'Moonshiners' have met with misfortune and tragically lost their lives.
One such star, Marvin 'Popcorn' Sutton, who inspired the creation of the series, passed away before the first season premiered on Discovery Channel. Here's a look into the lives of some of the shiners after the series ended.
Tickle
One of the all-time favourites, Steven Ray Tickle, known simply as 'Tickle', left the show in 2017 following the end of the seventh season. Steven joined the cast as an original feature, appearing in the first season and remaining in the cast until his departure six years later.
While appearing on 'Moonshiners', Steven lived and worked in a rural county of Virginia – Pittsylvania – in the small town of Gretna where, in the isolated backwoods, he produced his illegal moonshine.
Steven became a near-instant hit with viewers, and as a direct result, he earned his own show in 2013, after discovering an abandoned stash of moonshine in the same wooded area where he operated.
The show, entitled 'Tickle', followed Steven's endeavours as he attempted to sell the chance find, all without gaining the attention of both the stash's owner and law enforcement.
'Tickle' ran for a single season, but undoubtedly did Steven's fame a big favour, affording him a greater following than most of the other shiners featured in the series. As such, many viewers were disappointed by the news of Steven's departure from the show. Many of them now wonder where the reality star might be, and of course what he's up to these days. However, there are many secrets about Tickle that even his most dedicated fans might not know.
Before becoming a moonshine distiller in Virginia, the reality star worked as a carpenter in Washington DC, and according to certain sources, excelled at his job. Among the projects he worked on, Steven participated in the construction of Clyde's Restaurant near the Verizon Centre in Washington DC.
What exactly convinced him to move to Virginia and begin distilling moonshine remains a mystery, but ever since, Steven has fallen out of favour with the local law. It's no secret that Tickle spent some time behind bars. However, as mentioned, none of the cases against him include any moonshine-related incidents. In 2013, Virginia police arrested Tickle on charges of public intoxication, and in 2015, police once again placed him in custody, this time for the possession of a sawn-off shotgun.
The following year, Steven was once again arrested after violating the terms of his probation, and during the most recent incident, police arrested Tickle for driving while his license was suspended. However, the chances of catching Steven Ray distilling and distributing illegal moonshine nowadays have become impossible.
After several years of working in the shadows, Steven applied for his legal permit to distil, and left the show to pursue legal business ventures regarding the sale of moonshine.
The competition is on 🔥
Get a first look at #Moonshiners: Smoke Ring tonight at 9P on @Discovery and stream the first two episodes on @discoveryplus!

Download and subscribe here –> https://t.co/rcnbSdvGho #discoveryplus pic.twitter.com/8yB9MNv4rW

— Discovery (@Discovery) March 9, 2021
Since then, Steven has also married. He tied the knot with Carol Anne in 2019, holding a moonshine-themed ceremony. Despite no longer appearing on the show, Steven still keeps up with his fans and followers through social media. He often shares updates about his legal moonshining, and keeps showing support for his friends who remained in the show.
Jeff
Jeff Waldroup joined the cast of 'Moonshiners' at the beginning of the second season, alongside his son Lance, and business partner Mark. As a seventh-generation moonshiner, Jeff built a reputation in North Carolina highlands as the best distiller in the region, but as seen on the show, his operation came under threat from new arrivals.
While appearing on 'Moonshiners', Jeff aimed to double his operations output, and hope to increase their annual revenue in an effort to restore his now tarnished reputation. Jeff and his troupe remained a part of the cast for several seasons.
Then in 2017, towards the end of the seventh season, Jeff and Lance began appearing less and less on the show, though the reasons for their absence were never made public. While Mark took over the operation of Jeff's distillery, many fans speculated that both Lance and Jeff might be serving time, yet their speculations never received any confirmation.
Other rumors suggested that the Waldroup family experienced financial difficulties, which gained some confirmation after Lance and Jeff started advertising things for sale on the internet. In 2021, after the father and son duo once again became absent from the show, fans expressed their concern, this time seemingly well placed.
Sadly, on 25 February earlier this year (2021), Lance Waldroup passed away. According to most reports, Lance's mother, Lynn Waldroup, discovered him unconscious on his bed at 9:45 PM. The last time she spoke with him was only hours before the discovery, and upon finding Lance unresponsive, Lynn immediately called for medical response.
The local Graham County Sheriffs responded to the emergency call, but upon their arrival, they unfortunately found Lance dead. Sadly, it was not the only loss the Waldroup family experienced – Lance's siblings passed away years before. His brother passed away at the age of 20, and his sister when she was only 11. Lance was 30 years old when he passed away.
As of yet, officials still haven't announced Lance's cause of death, but it seems that Jeff might not return for the latest season of 'Moonshiners'. Since the news reached fans, they took to social media to express their condolences, and some supported the family on GoFundMe to lend support for Lance's memorial service.
Jim The Legend
Jim Tom Hedrick joined the cast of 'Moonshiners' for the second season, making appearances until the end of the sixth season. According to most sources, Jim, who is currently in his eighties, left the show because he retired from the distilling industry.
Over the years, Jim became one of the greatest distillers in the Appalachian region, building a reputation for himself as a legendary stiller and story-teller. According to other stars featured on the show, namely Mark and Digger, the legend of Jim Tom, who used to partner with the late Sutton, inspired their outlaw adventures in the shining business.
However, despite his retirement, many of Jim's products and recipes are still for sale. He now sells it legally with the help of a company known as Sugarlands Distillery, of which he is part owner, along with Digger and Mark.
Today, Jim shares his knowledge and experience from all the many years of working in the industry with the newcomers and novices hoping to follow in his footsteps. In fact, the last time viewers saw Jim in action was when he partnered with rookie Josh. Other than that, news of his current whereabouts remains a mystery. Despite his fame from 'Moonshiners', it seems Jim prefers to keep to himself, enjoying the comforts of a quiet life.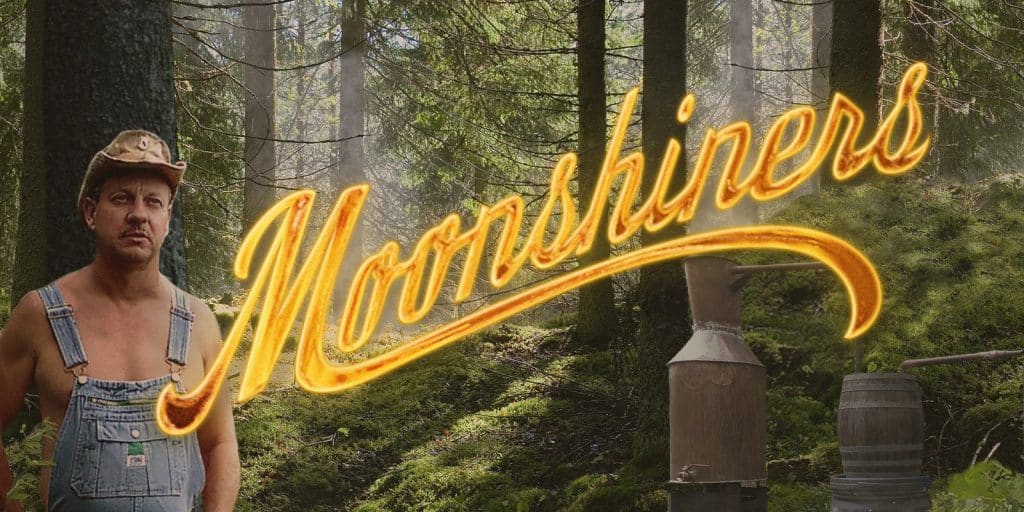 Bill and Josh
Bill Elliot became an addition to the cast of 'Moonshiners' at the beginning of the second season. Along with his partner Josh, Bill became a fan favourite, unfortunately, mostly because of the constant disputing and arguing among themselves.
However, when they're not arguing, the two could produce some of the best moonshine in the Appalachian region, all thanks to their impressive construction skills that allows them to build distilleries of greater quality than many professional set-ups.
Unfortunately, the constant bickering between Josh and Bill eventually took its toll on their partnership, and in 2016 during the filming of the sixth season, they parted ways. This ultimately cost them their places in the show, despite Josh's efforts to remain in the business.
Bill has been a part of the moonshining industry for more than a decade, beginning his endeavours after his mentor, Barney Barnwell, taught him everything he knows.
Unfortunately, no news about Bill circulates the internet since his departure from the show, but with so much experience in distilling, one can expect that he will continue to produce moonshine for a long time to come.
As for Josh, following his departure, rumours about his death began appearing online in February 2019, but these haven't been confirmed. According to online speculation, Josh Owens passed away from injuries suffered in a motorcycle accident. After being rushed to the Daytona Beach Hospital with severe injuries which included several broken ribs, a pierced lung, and several other broken bones, the Hospital allegedly refused to treat Owens because he couldn't afford the medical care.
Fortunately, other sources claim that Owens survived the motorcycle accident, but he did accuse the hospital of prematurely discharging him. Despite his allegations, Josh still had to pay the bills.
Chico and Sondra
In season three, the cast of 'Moonshiners' added a dynamic couple to their list of top-class distillers.
Best known as Chico and Sondra, Matthew Louis Tungate and Cossondra Thompson quickly became fan favourites, because of their exciting passion for brewing the best moonshine in Kentucky.
Recognised as both a distiller and an opportunistic distributor, Chico always eagerly puts everything on the line to succeed in the competitive business. While this makes him a fearless competitor and a fierce rival for the other distillers, his all-out determination often cost him and Sondra more than they could afford to lose.
Despite Chico's almost reckless approach to the business, they remained tough competitors in the Kentucky region for many years. However, after completing the sixth season, the couple unexpectedly parted from the show, without warning or giving their fans an explanation.
According to the theories of fans posted on the internet, many believe that the couple decided to turn their back on the illegal brewing after the birth of their firstborn child. As admirable a choice as it is, many fans were disappointed when news of their departure spread.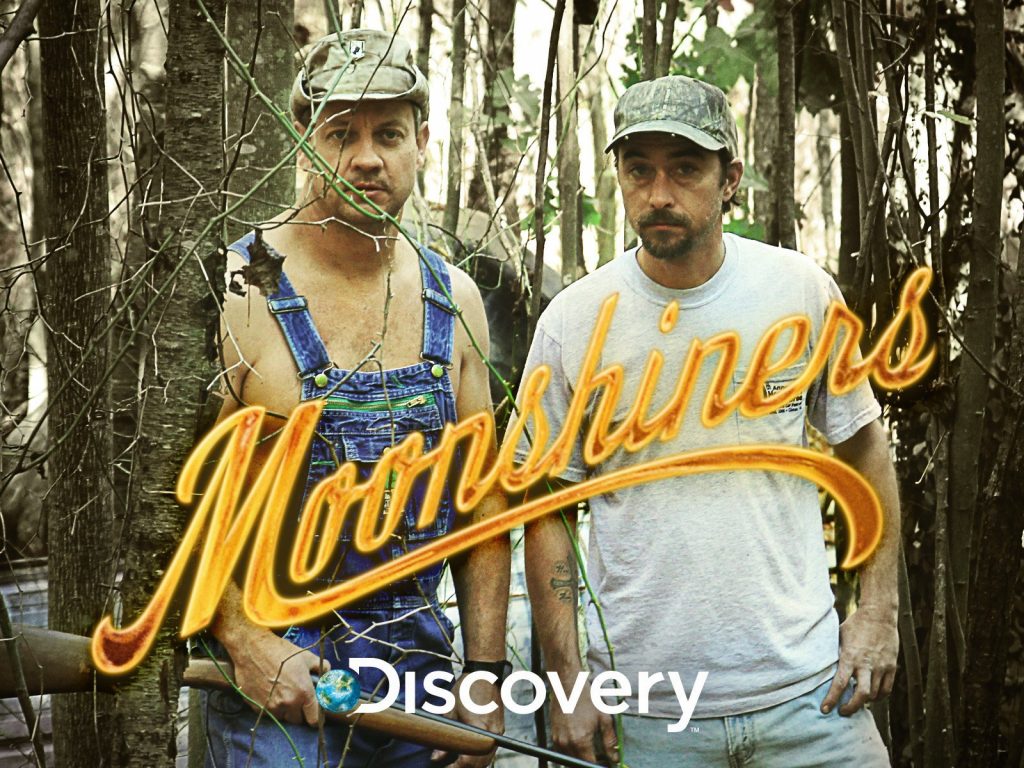 Of course, moonshining was not the couple's only form of income, even if it might have been the most profitable.
When Chico's not distilling moonshine, he breeds and races Kentucky trotter horses. Unfortunately, the Tungate family has kept a low profile ever since their departure from 'Moonshiners'. As such, little to no news about their current well-being reaches the internet and the public.
Despite the departure of the show's many colourful and beloved members, 'Moonshiners' continues to entertain its extensive audience. As always, it remains popular, and all the new faces find ways to entertain the dedicated fans, and even draw in new viewers.
If you are one of the many who simply can't get enough of the Appalachian moonshiners, then Discovery Channel premiered the perfect show for you in March of 2020. Feel free to check out the latest addition to the spin-offs 'Moonshiners: Master Distiller', which promises to be as entertaining as the original.