• Jacob Hopkins is an American actor best known for roles in "True Blood" and "The Goldbergs" as well as being the voice of Gumball in "The Amazing World of Gumball".
• He was born in Los Angeles, California, USA in 2002 and is 19 years old.
• Jacob has a passion for music, playing drums and taekwondo. He has also had roles in several movies and TV shows.
• He is currently single and has an estimated net worth of $1 million.
• Jacob is an active member of the Jonathan Foundation, advocating for the needs of children with educational and behavioral challenges.
Who is Jacob Hopkins?
Jacob Hopkins is an American actor perhaps best known for his roles in "True Blood" and "The Goldbergs". He is additionally recognized as the voice behind Gumball in "The Amazing World of Gumball". Jacob was born under the Zodiac sign Pisces on 4 March 2002, in Los Angeles, California, USA. He holds American nationality, and as of 2021, he's 19 years old, and is residing in Los Angeles.
Early Life and Family
Jacob was born to Debra and Gerald Hopkins; he has an older brother named Gerald, who is a musician, and with whom Jacob shares a close bond, noticeable from their numerous posts on social media. He has been playing drums since the age of eleven – in an interview he said: 'I don't like to brag, but I'm fairly confident in my drumming abilities. I've been playing for seven years, and mainly play Fall Out Boy and Classic Rock songs.'
Additionally, he has trained in taekwondo since the age of nine. Regarding his education, he attended the John F. Kennedy High School, from which he matriculated in June 2020. According to one of his Instagram posts, he's enrolled at the University of Arizona.
Career
Jacob kicked off his career at the age of five with his parent's approval, appearing in an episode of the TV series entitled "Mini". In 2010 he landed a minor role in the hit series "How I Met Your Mother", and the following year appeared in the action-horror movie "Priest", and the short movie entitled "Just A Little Heart Attack". He then scored the role of Bobby and starred in six episodes of the science fiction series "RCVR". After his one-episode appearance in the drama series "Supermoms," he joined the cast of the hit vampire series "True Blood" as Alexander Drew. Even though his character appeared in only three episodes of the show, it gained him significant recognition.
In 2012 he was seen in "Animal Practice", followed by a role in the TV movie "Missing at 17". The following year he shot the promo video for "The World of Gumball", voicing Gumball, then landed the recurring role of Chad Kremp in the sitcom "The Goldbergs" alongside Wendi McLendon-Covey and Jeffrey Todd Garlin. The show has run for eight seasons, and in May 2021 has been renewed for a ninth season. Even though the series received mixed to negative reviews after the first season, later it garnered substantial critical acclaim and praise, and has consequently stuck around "for a long time".
After appearing in an episode of the sitcom "About a Boy", he continued with voicing the character of Gumball Watters in the British-American animated sitcom "The Amazing World of Gumball", actually his first voicing role.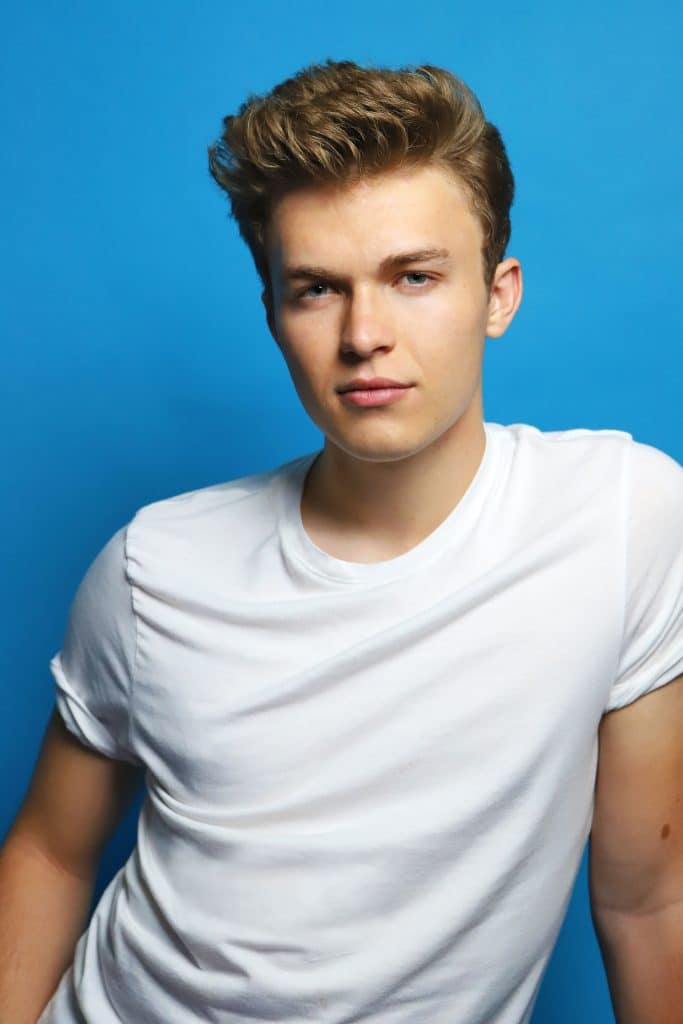 In an interview, he said: "I remember being 11 years old, my mom yelled from the opposite room, "Jake, you just got your first voice over audition!" I yelled back, "Cool, what is it?" "It's for this show called The Amazing World of Gumball'" I screamed "What?!", and almost died of excitement." He began voicing Gumball as a replacement for Logan Groove in the third, fourth and fifth season. After the fifth season, Jacob was replaced by Nicolas Cantu, as his voice started to change during puberty.
In 2015 he provided additional voices for the animated comedy movies entitled "The SpongeBob Movie: Sponge Out of Water", and "Inside Out", and during the same year appeared in "Game Shakers" and "The Boy Who Cried Fish!"
In the following year he starred as Miller in "Middle School: The Worst Years of My Life", and voiced the character of Andrew in the animated TV series "The Loud House". In 2017, he appeared in the TV movie entitled "The Nerd Posse" and the short film "Planeman". In 2019 he provided the additional voices in the series "We Bare Bears" and voiced the character of Axel in "DreamWorks Dragons: Rescue Riders".
Regarding his latest projects, he is set to appear in the science fiction comedy movie entitled "Free Guy", alongside Ryan Reynolds and Jodie Comer. He will also provide additional voices in the Japanese sports manga series entitled "Kuroko's Basketball".
In April 2021, Jacob appeared on the cover of Rival Magazine.
Personal life
Speaking about his dating history, he is known to have dated the actress and voice actress Merit Leighton, perhaps best recognized for starring in the comedy "Alexa and Katie", and the voice behind the character of Lucinda the Witch in "Sofia the First"., but they broke up for unknown reasons. Previously they posted a lot of photos on their accounts Instagram, which are now deleted. As of 2021, the voice actor is single.
What is his net worth?
Jacob's net worth is estimated at $1 million, which he has earned through his career as an actor. Given the huge success he has achieved so far at 19 years old, it is believed that his wealth will continue to grow.
Physical Stats and Hobbies
Jacob is 5ft 9ins tall (175cms) and weighs around 140lbs (64kgs). His hair is light brown, while his eyes are blue.
Even though Jacob is best known as an interesting and articulate voice actor, he's a successful martial artis, with a third-degree black belt in Taekwondo.
His favorite actor is Jack Nicholson, and his favorite director is Martin Scorsese. In his free time, he likes to watch anime such as "Dragon Ball Z", "Dr. Stone", and "Tokyo Ghoul". He is a die-hard fan of "Breath of the Wild" too – he's spent more than 300 hours playing the game.
During the Quarantine, he began practicing digital drawing. When it comes to his music taste, he likes classic rock such as Van Halen, Led Zeppelin and Def Leppard. Additionally, he likes going to the dojo, hiking, biking, and hanging out with friends.
The aspiring young actor is very active on social media.
Back at it again! Can't wait to share – excited 🎤🎧 pic.twitter.com/Wi0SuoJru9

— HopkinsJacob5 (@HopkinsJacob5) April 30, 2021
His Instagram account has nearly 50,000 followers, while on Twitter, he has nearly 10,000 fans. He usually posts photos with his friends, interesting places he's visited, and upcoming projects. Jacob also has an account on Streamily, which is a platform for ordering autographs signed live on Instagram, Twitter, or TikTok by your favorite celebrity.
More about Jacob
In terms of how he pursued an acting career he said 'I sort of fell into it. My dad was an actor before me, and one day when I was four we were running errands together; we stopped by his agent's office and they asked If I was interested in acting. I immediately shot up and exclaimed, "Sure! What's acting? And from there the rest is history.'
Many of his fans do not know this interesting detail about him, but Jacob has been the Celebrity Ambassador for Jonathan Foundation for eight years, a non-profit organization that focuses on addressing and advocating for the needs of children with educational and behavioral challenges. Jacob said: 'I have always cherished working with them because their mission is incredibly important to the future of education systems. Unfortunately, children and youth with learning disabilities and special needs are often neglected in schools, which is exactly why the Jonathan Foundations exist. Even during the global pandemic and quarantine, Jacob has managed to support and promote the organization using his social media accounts, donating to and hosting virtual events.
His motto in life is: In the darkest of times, hope is something that you find within yourself and your faith.