• Ryan Whitney is an actress and model born in April 1998 in Manhattan Beach, California
• Her career began at age 8 and she has since gathered almost a million fans
• She has had recurring roles in Disney shows and movies, including 'Hannah Montana' and 'Zeke and Luther'
• She graduated summa cum laude from UCLA in 2019 with a BA in Psychology
• She has a net worth estimated at close to $1 million
Who is Ryan Whitney?
Not to be confused with the former ice hockey player of the same name, Ryan Whitney is an actress and model born on 24th April, 1998, in Manhattan Beach, California, USA. Also known as Ryan Newman, the blonde bombshell's career began when she was just eight years old, and since then she's gathered almost a million fans thanks to her acting abilities, friendly personality, and good looks. Ryan is 5ft 3ins (160cm) tall, weighs approximately 112lbs (51kgs), and her vital statistics are 32-26-34. Keep reading to find out about her net worth, career highlights, and love life.
Ryan's Early Years
Born in sunny Manhattan Beach just 45 minutes away from Hollywood, Ryan grew up with her sister Angel Sutton, with whom she still shares a close relationship today. The foundations for Ryan's career were laid in 2006, when she appeared in "Monster House" and "Zoom", and in the next year she played a young Miley Cyrus in two episodes of "Hannah Montana".
Ryan's association with Disney didn't stop there, as the talented actress has also had bit roles in "The Suite Life of Zack and Cody" and "Good luck, Charlie!" – but her big break wouldn't come until 2009, when the then-child star played Ginger in "Zeke and Luther", a feel-good series about two friends who aim to become the best skateboarders in the world.
This was Ryan's first recurring role, and she appeared in 54 episodes from 2009 to 2011. Now thirteen years old, it was obvious that great things were coming for the actress, and she definitely didn't disappoint.
Ryan's Adolescence
Moving away from Disney and onto more serious projects, in 2012 the young actress starred in "The Call", a dramatic short movie which enjoyed positive reviews from viewers and critics alike. During the next three years, Ryan played Emily Hobbs in 55 episodes of the hilarious comedy "See Dad Run"; some of the show's young talent were even nominated for awards.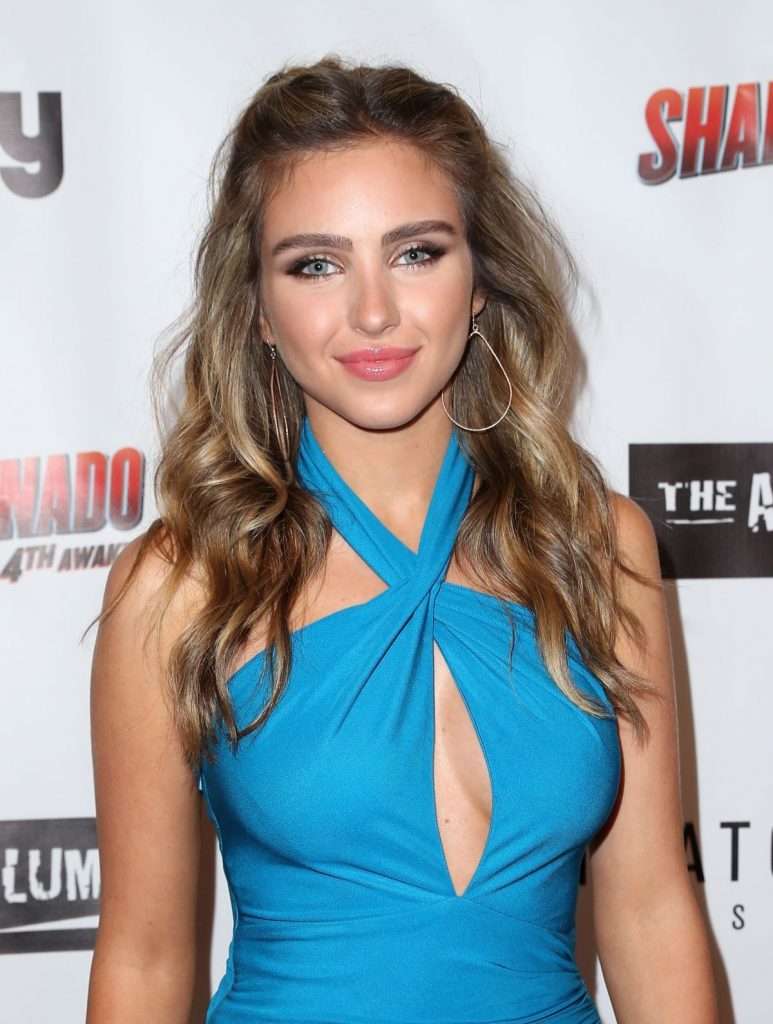 In mid-2014, Ryan showed the world her altruistic side when she traveled to Cambodia on behalf of Heifer International, a famous non-profit organization which strives to alleviate hunger by working with communities to promote sustainable development.
Ryan returned to screens in 2015 with "Sharknado 3: Oh Hell No!". Despite a spate of negative reviews, the Sharknado saga has become quite the cult classic, and a 2017 earnings report shows that it was once the most successful movie franchise in history after beating "Star Wars" and Disney's Pixar movies amongst others. David Hasselhoff, Ian Ziering and Tara Reid are just some of the famous faces that have appeared in the series, which ended in 2018 after six rollercoaster movies.
In the same year, Ryan had one of the main roles in "Bad Sister", a gripping thriller set in a boarding school. Although box offices figures aren't available right now, the movie received a mixed bag of good and bad reviews, which nonetheless helped Ryan expand her portfolio. She also began appearing in episodes of "The Thundermans", a Nickelodeon series about twins with superpowers.
Ryan's Adulthood
2016 was a big year for Ryan, as she returned to the Sharknado saga, and appeared in three other projects – the romcom "Super Novas", horror movie "The Thinning", and short movie "How We Work 2". Alongside the likes of Logan Paul and Peyton List, Ryan perfected her craft and successfully broke away from her clean-cut Disney image by showing viewers her acting range.
In the following year, Ryan appeared in comedy movie "Alexander IRL" with talented costars Mikaela Hoover and Nathan Kress, and began filming for "The Last Sharknado: It's About Time", which went straight to TV in August 2018. To the surprise of many, Ryan hasn't graced our screens since then – but there's a good reason behind that.
In 2019, Ryan graduated summa cum laude from UCLA with a BA in Psychology. Typically, a bachelor's degree takes four years to finish, which means that the actress was juggling her studies and budding career at the same time, something we can all agree is quite an impressive feat.
It's rumored that Ryan is currently working on new projects, so there's no doubt that we'll be seeing her again soon.
Ryan's Private Life
Currently, Ryan's in a happy relationship with Griffin Levitan.
The pair got together in June 2019, so recently celebrated their two-year anniversary. Based in Santa Monica, California, Griffin's LinkedIn account states that he is a co-founder of a 'stealth start-up' and graduated from the prestigious private Tulane University in New Orleans.
So what's a stealth start-up? Normally, when companies are starting out they operate in 'stealth mode' so competitors don't steal their ideas. By being lowkey, companies can also cultivate their public image and reveal information at their own pace.
Although Griffin barely has any information on his LinkedIn, his Instagram biography gives us a clue: it appears that the young entrepreneur is linked to "thehempstraw", a company that provides a handy alternative to plastic goods.
Currently, thehempstraw is looking to expand its range of products and help save the planet by selling biodegradable and compostable cups and straws.
And Griffin comes from a prestigious family: his father, Steven Levitan, is the co-creator of "Modern Family". A big shot in the world of screenwriting and television producing, Steven's net worth is estimated at $150 million.
Ryan and Griffin definitely have a happy relationship: the actress regularly posts photos with her boyfriend on Instagram, which receive thousands of likes and comments from her adoring fans.
Ryan's Net Worth
Getting up to 80,000 likes on every Instagram post, Ryan has a great follower engagement rate, which pretty much guarantees she earns thousands of dollars for a simple selfie. Thanks to her social media pull and psychology degree, even if she decides to stop acting in the future, Ryan will keep earning money and adding to her net worth.
As of mid-2021, she has a pretty decent net worth estimated at close to $1 million, thanks largely to her roles in popular movies, and social media indorsements – the actress promotes many hit brands on her profile, such as Revolve, Majorelle Collection, and Lovers and Friends.