• Jahan Yousaf is an American electronic dance music producer and member of Krewella.
• She achieved stardom through the duo's two studio albums, the latest being "Get Wet" in 201•
• She has been in a relationship with American actor Casey Deidrick since some time.
• She has an estimated net worth of $25 million.
• She enjoys CrossFit, Jit-Jitsu, Muay-Thai, and several other sports.
Who is Jahan Yousaf?
Jahan Yousaf is an American electronic dance music producer, who achieved stardom through the EDM music group Krewella, consisting of Jahan and her sister Yasmine Yousaf. The duo has released two studio albums, including "Get Wet" in 2013.
Early Life, Parents, and Education
Jahan Yousaf was born on 27 August 1989 under the Virgo zodiac sign, in Houston, Texas USA. She is a daughter of a Pakistani father, Sohail Yousaf, a real estate agent, and a Lithuanian mother, Neda, and has two sisters, Aisha and Yasmine Yousaf. Although born in Houston, she grew up in Chicago, Illinois, where she went to Glenbrook North High School. She hasn't attended any college, as she's been focused on her music career.
Career Beginnings
Jahan and Yasmine attended the same high school where they met Kristopher Trindl, and their mutual interest in electro house and dubstep brought them together to form the group Krewella. They tattooed '6-8-10' as a remembrance to 8 June 2010 when they agreed to put a halt to everything else, and focus on the music career.
In December 2011 they signed a contract with Monstercat, and released their first single "Killin' It", after which the band was the subject of several promotional campaigns, and even partnered with several EDM YouTube promotional channels. Their debut extended play (EP), "Play Hard", came out in June 2012, and the single "Alive", topped the US Dance/Mix Show Airplay chart, while it also reached into the US Billboard Hot 100.
Rise to Prominence
Gradually, Krewella's and Jahan's popularity both increased, and they started headlining various EDM festivals around the world, including at the Ultra Music Festival, Stereosonic, Sunburn Festival, Electric Daisy Carnival, and Paradiso festival among others.
The group continued to perform, and after a successful show at the Ultra Music Festival in 2013, Billboard announced that they would become a huge deal. Their debut album "Get Wet" followed, reaching No. 8 on the US Billboard 200 chart, while it topped the US Dance chart.
Trindl's Departure and New Music
Trouble started brewing in September 2014, when Kristopher Trindl left the group and filed a lawsuit against the sisters for $5 million, stating that he was thrown out of the band without a reason.
However, Jahan and Yasmine contested that Trindl had problems with drug and alcohol abuse and ultimately resigned from the band on his own. The lawsuit was settled out of court, but there aren't additional details.
Jahan and Yasmine continued as a duo, releasing the next song "Say Goodbye" in November the same year, in reflection of the loss of a member and friend, and his lawsuit against them. Their next song "Somewhere to Run" became a complete hit, launched them to greater stardom, and earned them a spot on the single "Love Song to the Earth", next to such greats as Paul McCartney, Sean Paul, Leona Lewis, Jon Bon Jovi, Nicole Scherzinger, and many others.
The EP "Ammunition" was their next release, reaching No. 2 on the US Dance chart, and spawning such hits as "Beggars", "Broken Record" and "Ammunition", among others.
Recent Projects
They are constantly working on new music, and in 2017 they partnered with high energy dance fitness program Zumba, and the song "I Got This" was released as a part of the "STRONG" program, a support for thigh energy workouts. They continued to work with Zumba, eventually performing a Zumba fitness concert, during which they played songs while instructors and those in attendance performed dance workouts. The EP "New World" followed in June 2017, and with tours and new songs, Krewella started working on the new album "Zer0", released on 31 January 2020 through their own label Mixed Kids Records, and reaching No. 23 on the US Dance chart.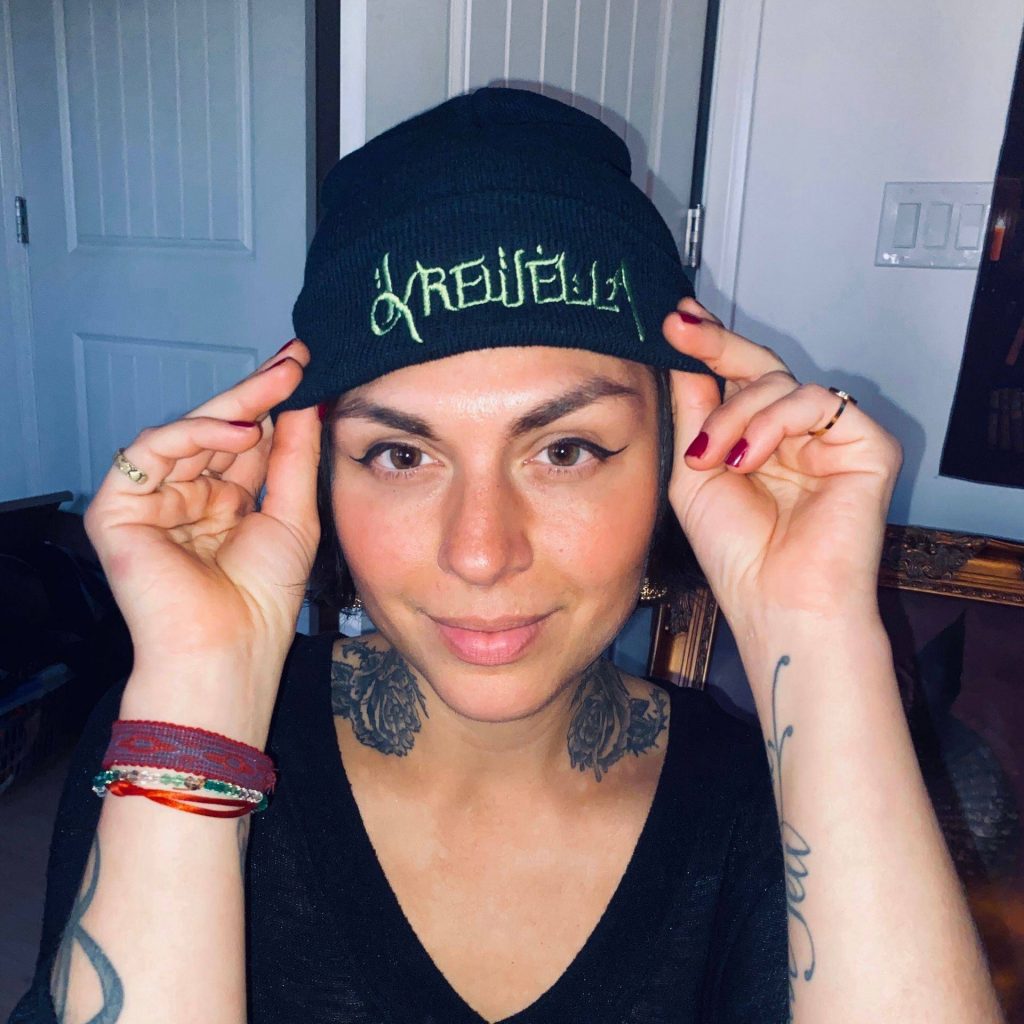 Personal Life, Dating, Boyfriend, Single
When it comes to her personal life, Jahan has been in a relationship with American actor Casey Deidrick for some time, however, there is no detailed information about their romance, whether they are planning a wedding or not.
Net Worth
As of mid- 2021, Jahan Yousaf's net worth has been estimated to be around $25 million, earned through her successful career as a musician, which has been active since 2007.
Appearance and Vital Statistics
Jahan Yousaf has brown hair and brown eyes. She stands at a height of 5ft 5ins (1.65m), weighs approximately 110lbs (50kgs), and her vital statistics are 32-26-32, while her bra and dress sizes are currently unknown.
Jahan Yousaf's Boyfriend Casey Deidrick
Born Casey Jon Deidrick on 25 April 1997 in Santa Clara, California USA, he is the son of Barry Jon Deidrick, an electrician, and his wife, Denise Deck, a nurse. Casey was just three years old when his parents divorced, and at first, he was living with his father in Hollister, California, but after his first year of high school, he moved to Highlands Ranch, Colorado, to live with his mother. As a result of his parents' divorce and remarriages, Casey has four younger half-siblings. Casey attended Metropolitan State College, Denver, studying majors in theater and psychology.
Career, Net Worth, Hobbies
He moved to Los Angeles when he was 19 years old, found a manager, and started attending acting classes.
His on-screen debut came in 2009 in a minor role in the TV series "90210", followed by another minor role in the TV series "Wizards of Waverly Place", also in 2009. The same year, he was selected for the part of Chad DiMera in the daytime soap opera "Days of Our Lives", and through 2013 appeared in more than 870 episodes of the highly-praised soap opera. In addition, Casey has made several other notable appearances. In 2015 he was Tommy Callifan in the TV series "Eye Candy", while in 2016 he portrayed Cody in the television movie "Advance & Retreat". The following year he was Liam in the thriller-drama film "A Midsummer's Nightmare", while in 2018 he starred in the TV romantic-drama series "Driven", and later that year Casey had a minor role in the romantic comedy-drama film "Dog Days", with Vanessa Hudgens, Nina Dobrev, and Adam Pally in the lead roles.
Most recently, Casey starred in the TV comedy crime-drama series "In the Dark" (2019-2020), alongside Perry Mattfeld, Rich Sommer, and Brooke Markham, and also had the starring role in the thriller-drama film "Painter" (2020). Furthermore, he portrayed Sam Anselm in the TV series "Into the Dark" in 2021.
According to sources, Casey Deidrick's net worth has been estimated at over $2.5 million, as of mid-2021.
Casey was an avid skateboarder during his high school days and even competed in the Vans World Amateur Competition. Thanks to his success he earned a photo spread for Transworld Skateboarding, however, injuries put a stop to his aspiring skateboarding career, and he had to quit after an accident left him with a severe concussion.
After this, he took up acting instead, but has remained active ,and enjoys CrossFit, Jit-Jitsu, Muay-Thai, and several sports, while he is often eager for a nature walk with his dog, Nanuk in the Hollywood Hills.